Earlier in the year, (prior to lockdown!!) we stayed in London at the (then) recently opened Locke at Broken Wharf, the latest property in the Locke Living portfolio. Post lockdown we have been back to London, this time staying at another Locke property – Leman Locke. Situated in the capital's trendy East End, Leman Locke was the first property to open and where the brand was born. Read on to discover more about this contemporary accommodation option in London.

Background And Concept
Leman Locke is the 'original Locke' which opened in 2016. It has all the style, service and character of a boutique hotel, with the added benefit that instead of hotel rooms they are serviced apartments to call home during your stay. Design is contemporary and completely on point, think millennial-friendly design with mid-century modern elements by New York-based interior designers Grzywinski+Pons. Exposed polished concrete, marble features, potted plants and industrial-style geometric light fixtures adorn the lobby, cafe and first floor, while the studios are finished in pastel-lilac-hues and come complete with open plan kitchen and living spaces.
Contained within a sky tower over 22 floors, the property includes a mixture of 168 studio apartments, one bedroom apartments, Locke suites, two sky meeting rooms on the 21st and the 22nd floor, a cafe-lounge on the ground and first floor and the Locke Gym with an In-Room Spa.
Another string to the Leman Locke bow is their programme of cultural events which help guests connect with the local community. Events range from exhibitions, tasting sessions and live music as well as complimentary wellness programmes such as yoga and mindfulness. At the time of my visit I didn't spot any mentions of events, so they may be back up and running  post lockdown.
Location
Situated a two minute walk from Aldate East Underground station you are in what has to be London's most creative area with Shoreditch, Hoxton and Hackney on your doorstep. The area mixes culture with art, fashion and food; designer boutiques and galleries can be found within walking distance on Commercial Street, Liverpool Street and Columbia Road, while delicious international food all along Brick Lane.
Lobby & Check In
In a post Covid world things have changed slightly with the check in process, thankfully at Leman Locke the process still has the personal touch. The lobby reception desk has perspex screens up and staff all wear masks. But the welcome was warm, the service quick and within five minutes I had my keycard and was on my way to my studio.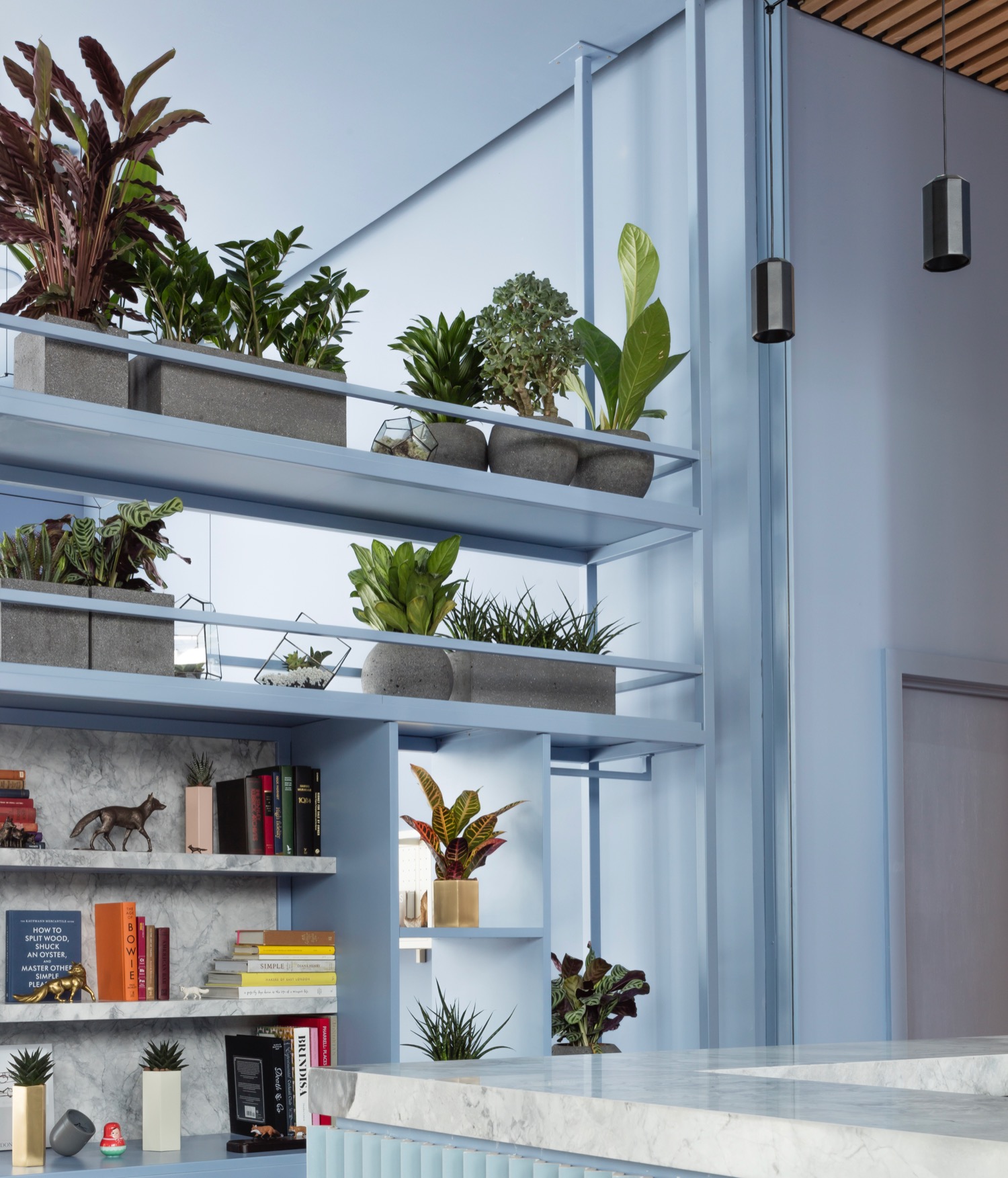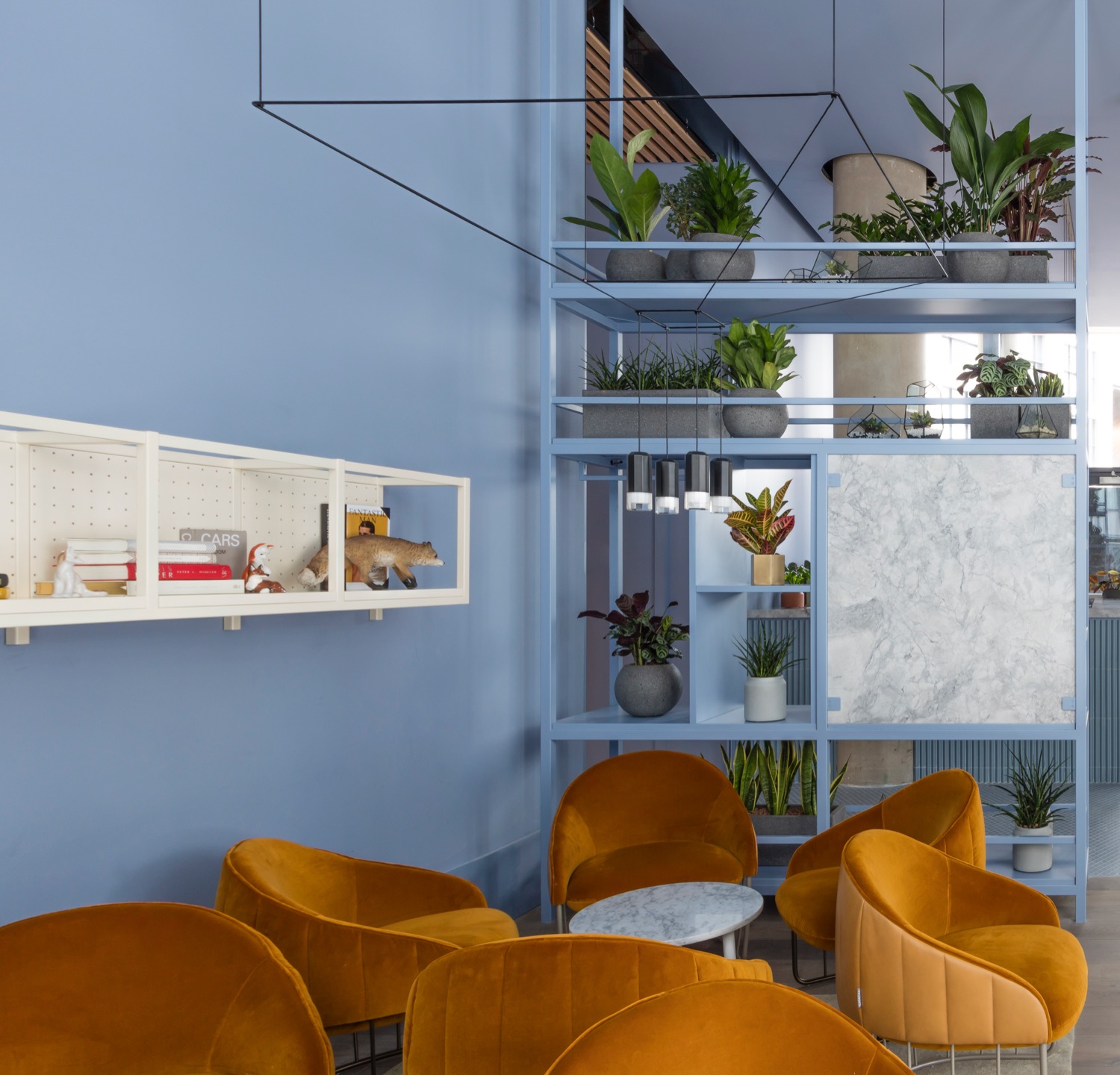 Guest Studios & Apartments
There are 168 guest rooms across 22 floors and the upper floors offer incredible views over the city! Rooms range from perfectly formed studios, through to one bedroom apartments. Guest spaces are Instagram ready featuring an L-shaped sofa a generous living space with marble topped table, flat screen smart TV and a kitchen.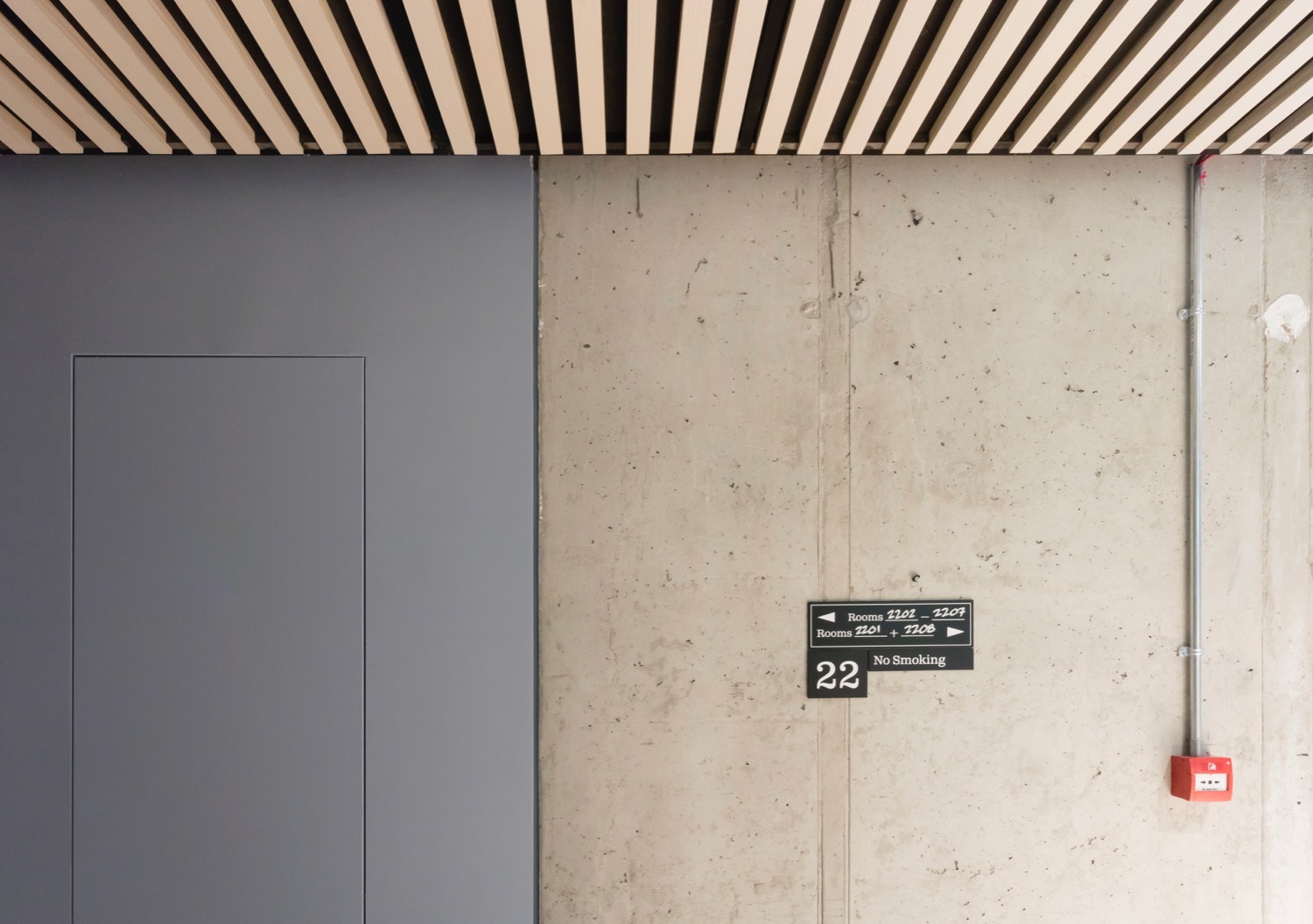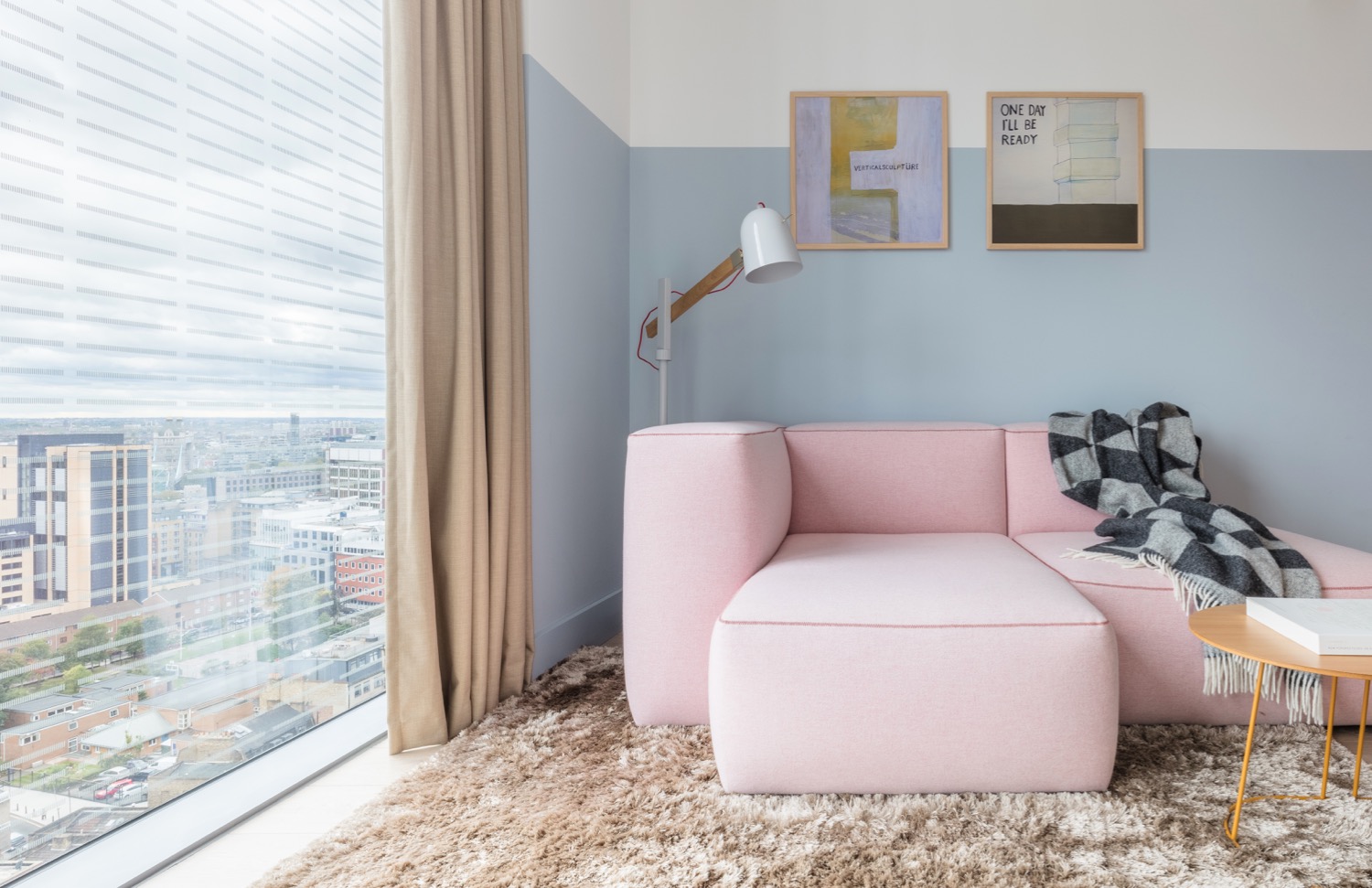 The kitchens are well equipped with Smeg appliances a dishwasher, oven, fridge, microwave and toaster and an array of glasses, plates, cups and everything else you need to have a night in cooking. Complimentary fresh milk can be found in the fridge as well as complimentary coffee and tea. Over in the bedroom robes and yoga mats are provided. An iron and ironing board is tucked away in its own little cupboard and there is plenty of wardrobe space to hang and store items.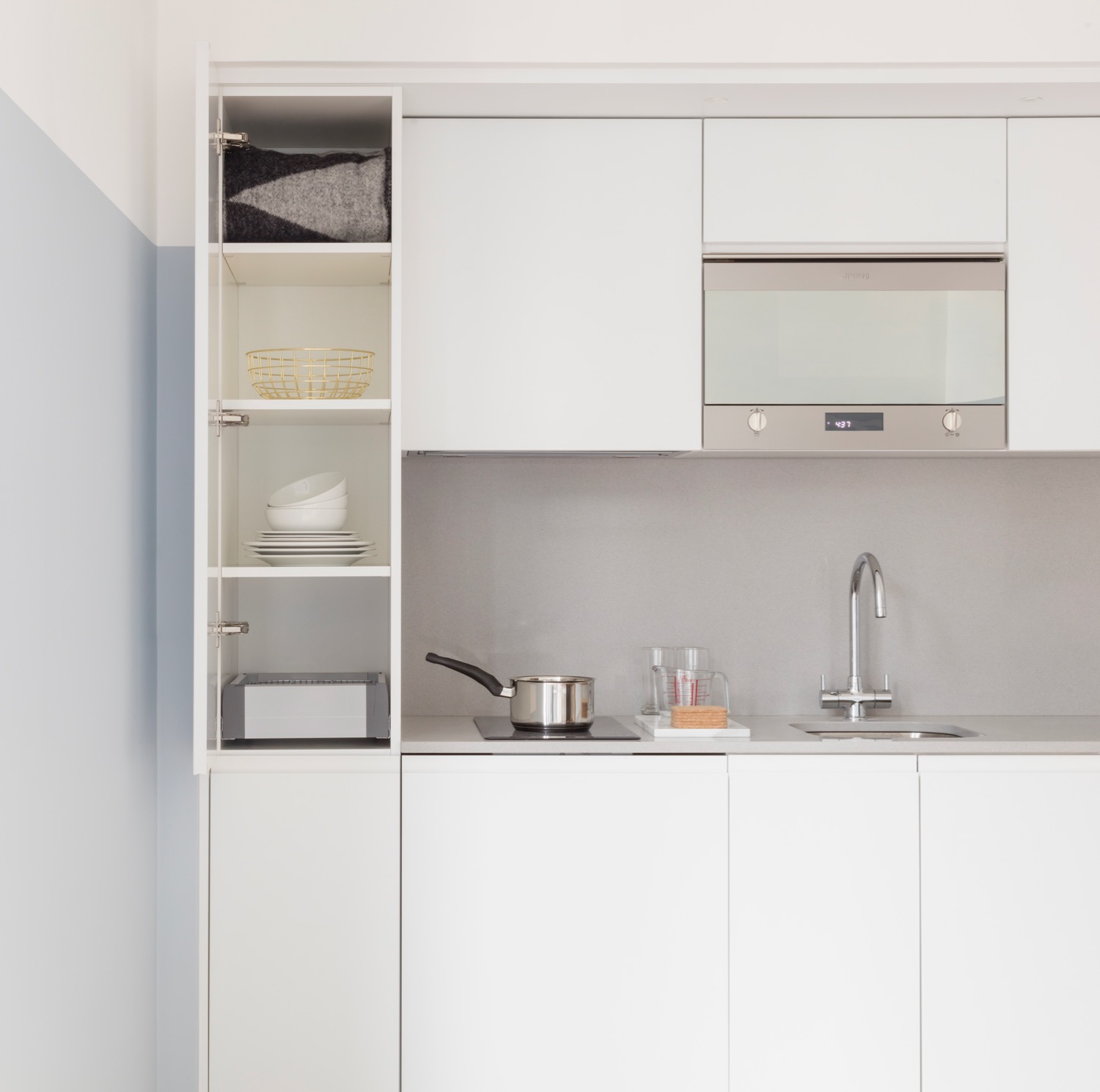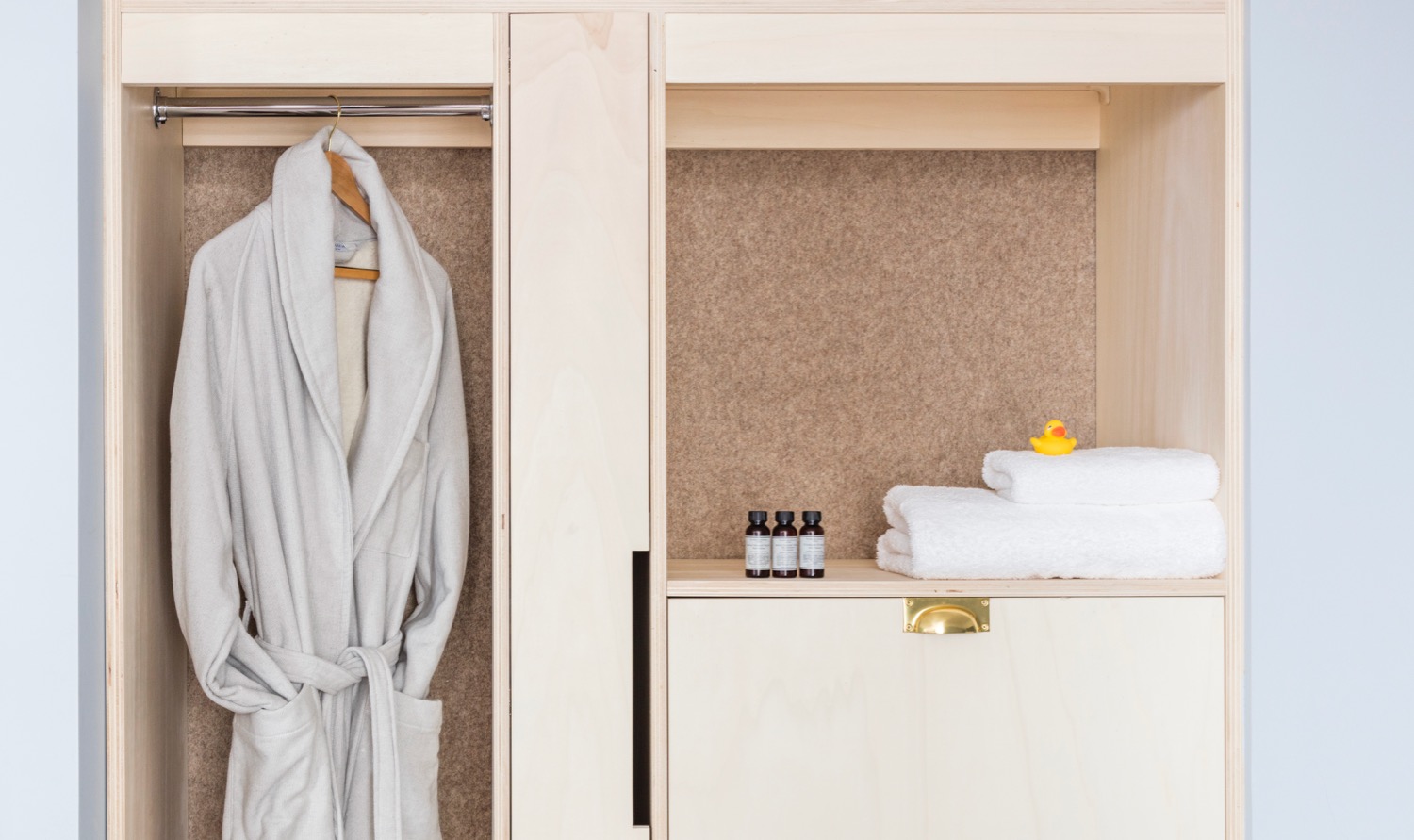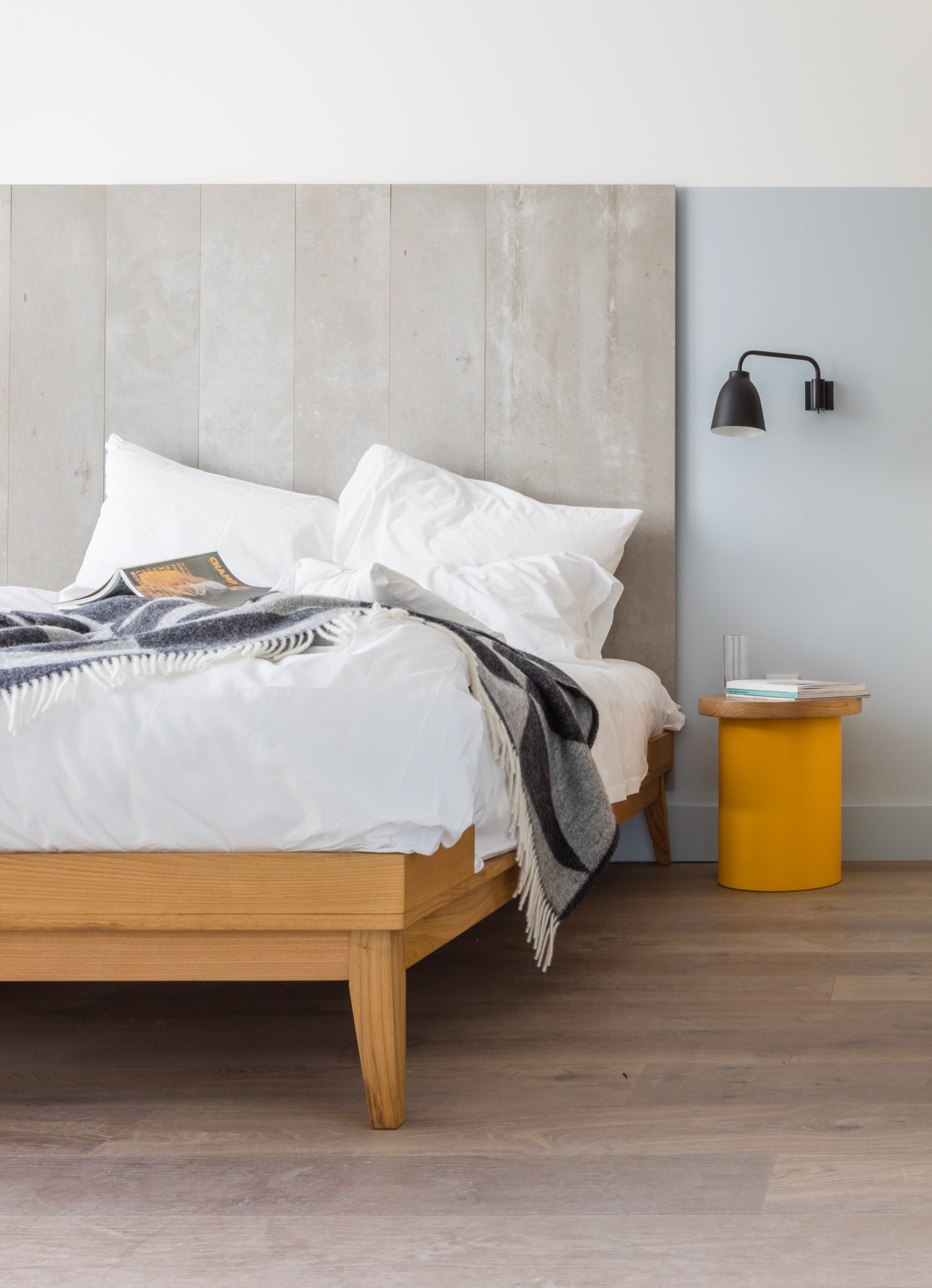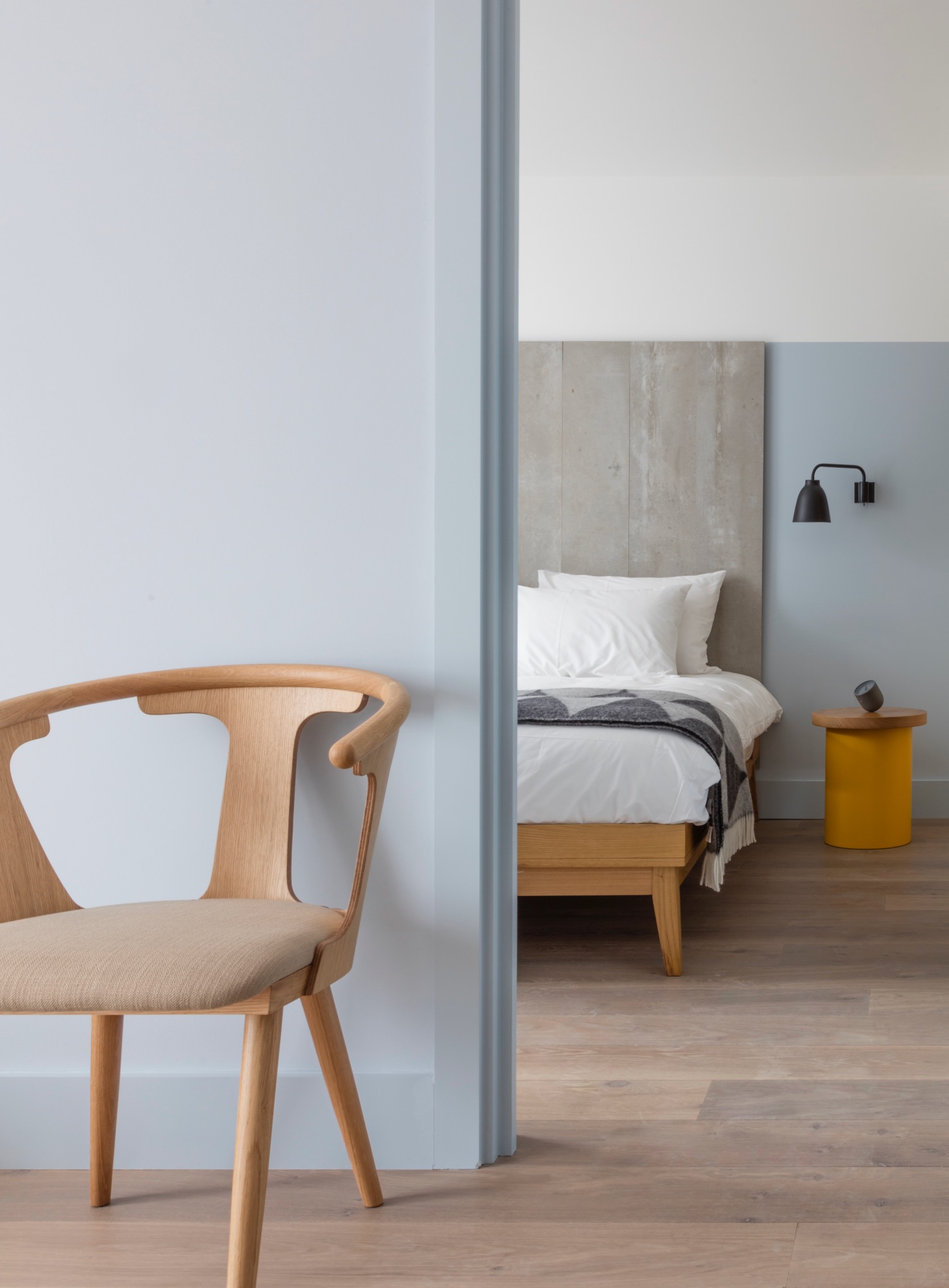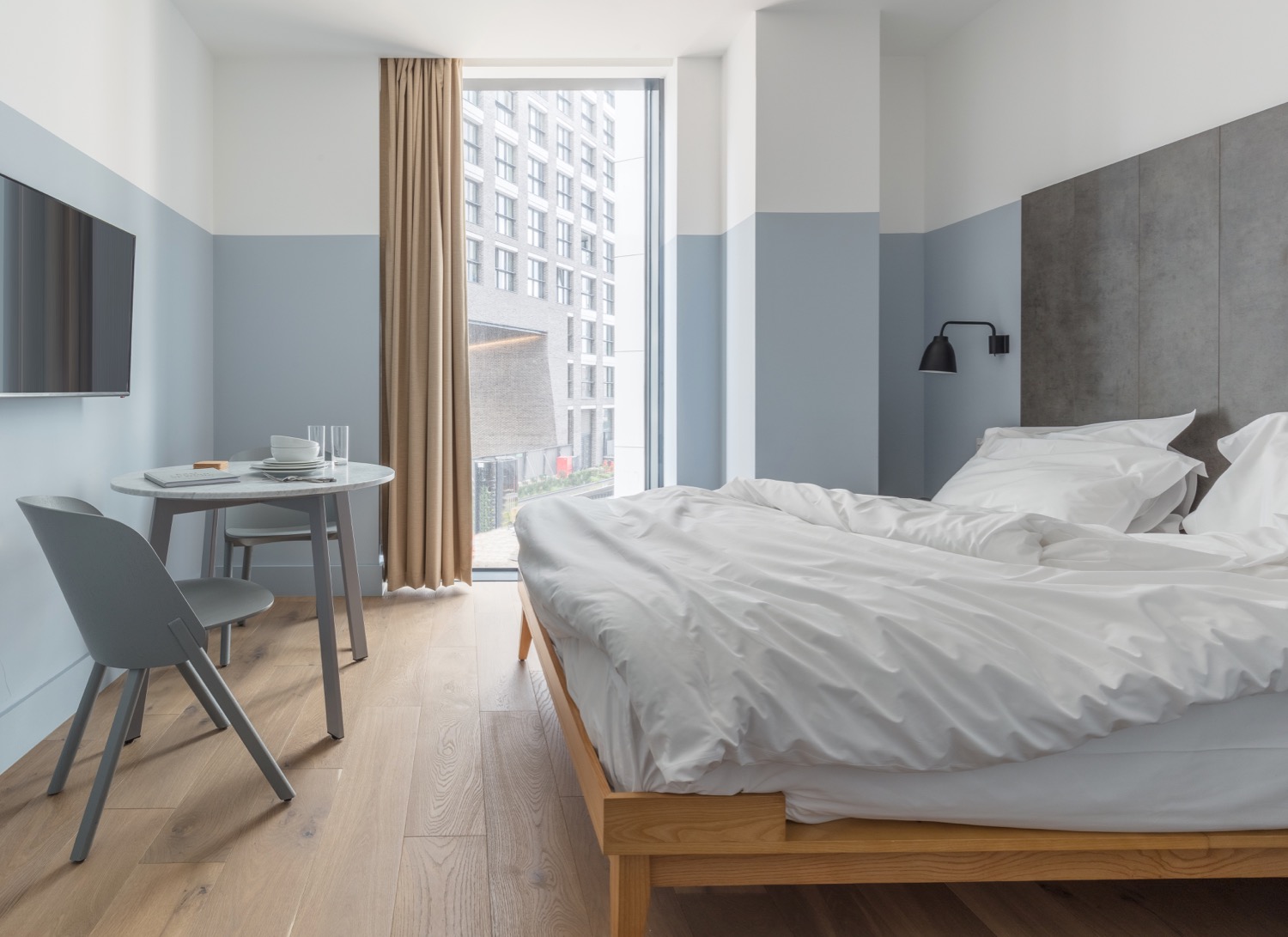 Bathrooms have walk in showers in the studios, while the one bedroom apartments have a shower and bath. Toiletries are by Kinsey Apothecary. One word to note, unlike a hotel where there is a daily cleaning service, you need to ask for fresh linen if you need it. I phoned down and they immediately came by with more towels for me, so it isn't an issue.
Food and Drink
Treves & Hyde is the resident restaurant, café and bar, which is all marble and offers snacks and starters through to mains, sides and dessert. At the time of my visit the restaurant was still shut so I couldn't try it out.
I did however have some take away breakfast in the cafe on the ground floor called Shaman, which offers freshly squeezed juices, locally roasted Assembly coffee  as well as pastries and sandwiches. I had a pastry and this incredibly tasty bircher style muesli in a pot.
Final Thoughts
Leman Locke is super stylish and the self-contained guest spaces are ideal if you are staying in the city for a few days, or like your room with a bit of extra space to relax in. I loved the brand when I visited Locke by Broken Wharf and I love the brand even more now after visiting this property. I can't wait to check out their next additions to the portfolio which are due to open later this year.
Address: 15 Leman St, Whitechapel, London E1 8EN
Website: www.lockeliving.com