On a cold grey January Wednesday stepping into the Sycamore Vino Cucina from the bustle of Covent Garden was the perfect antidote to beat those winter blues and stay true to any healthy resolutions that may have been made.
We are here to experience the mindful and mood-boosting menu from Executive Chef Gary Lee (formerly of The Ivy Restaurant and Joe Allens) and Ayurveda expert Mira Manek. The two culinary creatives combine their expertise to serve up dishes designed for optimum health benefits whilst featuring the finest of the season's offering. This healthy new offering has been inspired by hero recipes from Mira's popular vegetarian Indian cookbook, Saffron Soul.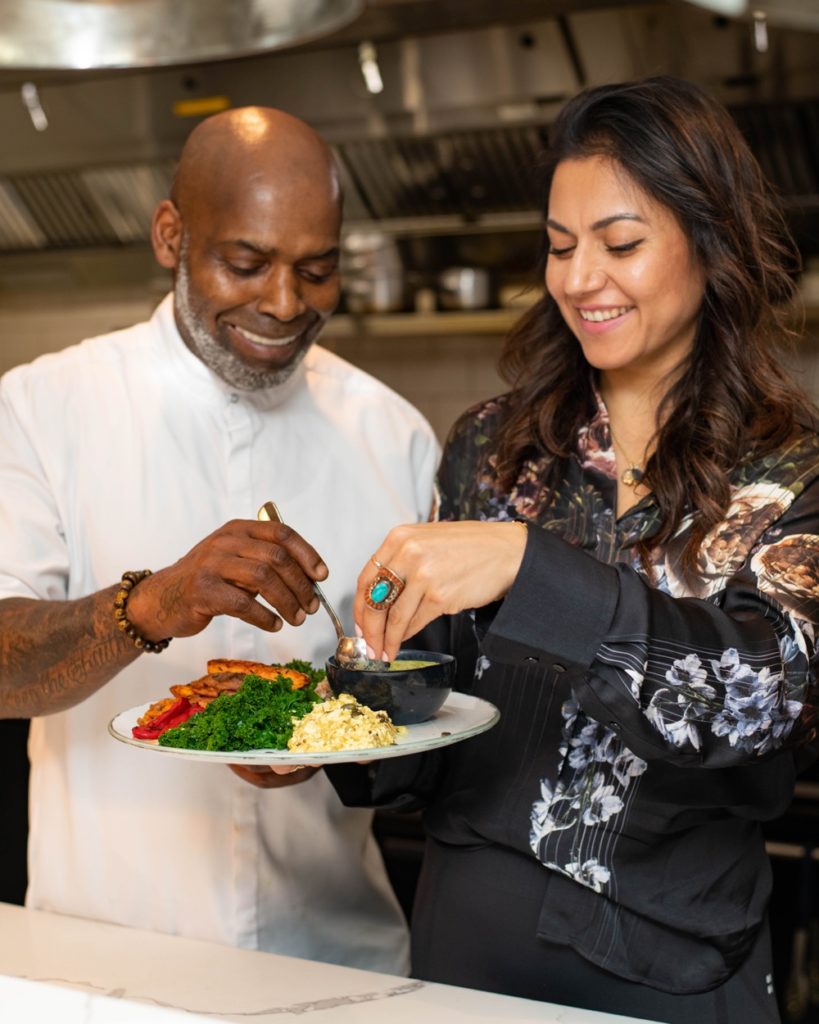 The restaurant is warm and busy despite being mid-week with an impressive leaf ceiling installation and an excellent wine list for those indulging. The open kitchen allowed us to see chef Gary and his team in action.
We were welcomed with chai smoothies (Mira has her own chai brand Chai by Mira) and kombucha before sitting down to experience warming Indian flavours in light and wholesome dishes.
Each dish on the menu has been crafted with spices famed for their mood-boosting properties and has been adapted by the Chefs to leave diners feeling their very best – whilst having enjoyed a delicious meal too!
Sycamore Vino Cucina's Executive Chef, Gary Lee, says: "Our guests will experience a selection that has been created to delight and revitalise so they can start the year feeling their best. Five dishes have been carefully designed by Mira, my team, and I to deliver maximum flavour and freshness from dusk to dawn."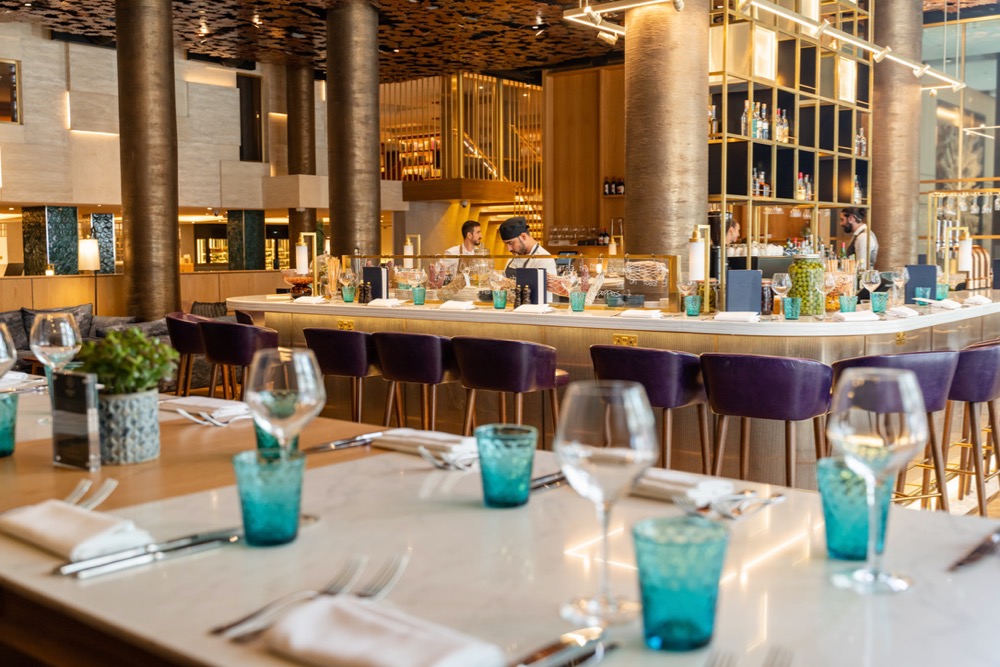 The "DIY Daal" was a huge hit – healthy lentil soup served with different toppings to layer on depending on personal taste, my personal favourite was the flaked fresh coconut. I could have eaten a much larger serving but was glad I had room for our next courses. This nutrient-rich DIY dish encourages guests to perfect their ideal daal with tadka spices, chutneys, and croutons. Lentils are packed with tryptophan, an amino acid that the body uses to make mood-stabiliser serotonin, also containing B vitamin folate, which is also needed to produce the chemical messenger – just one example (of many!) how food really is fuel for the body and mind.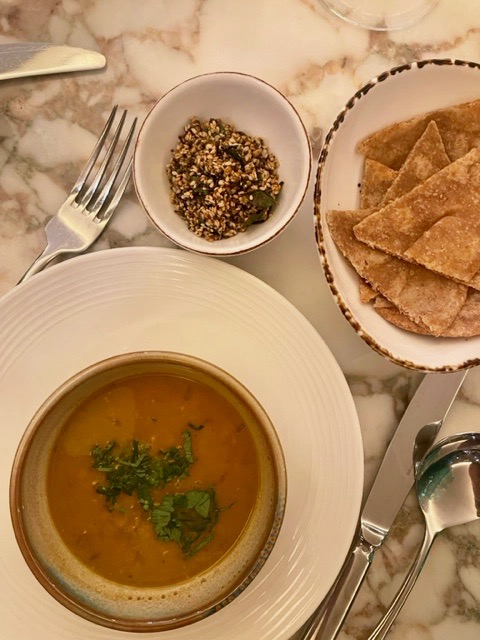 The sharing "Buddha Bowl' was a combination of lightly seasoned grilled vegetables with a herb dipping sauce, cauliflower rice combined with all the healthy goodness of seeds and vegetables, avocado and corn, and a delicious aubergine and pomegranate dish. This was so good we went in for seconds (and thirds!)
Dessert was a turmeric chai served with a fresh date, almond butter and raspberries dish which we managed to find room for. The perfect sweet treat to end with.
The dishes in this menu are designed to bring in Indian spices in a healthy and lighter way, leaving us feeling revitalised, full of goodness and bursting with mood-boosting properties. I can say this is definitely the case and I am heading out of winter with lots of new tips on how to bring these elements to my everyday cooking.