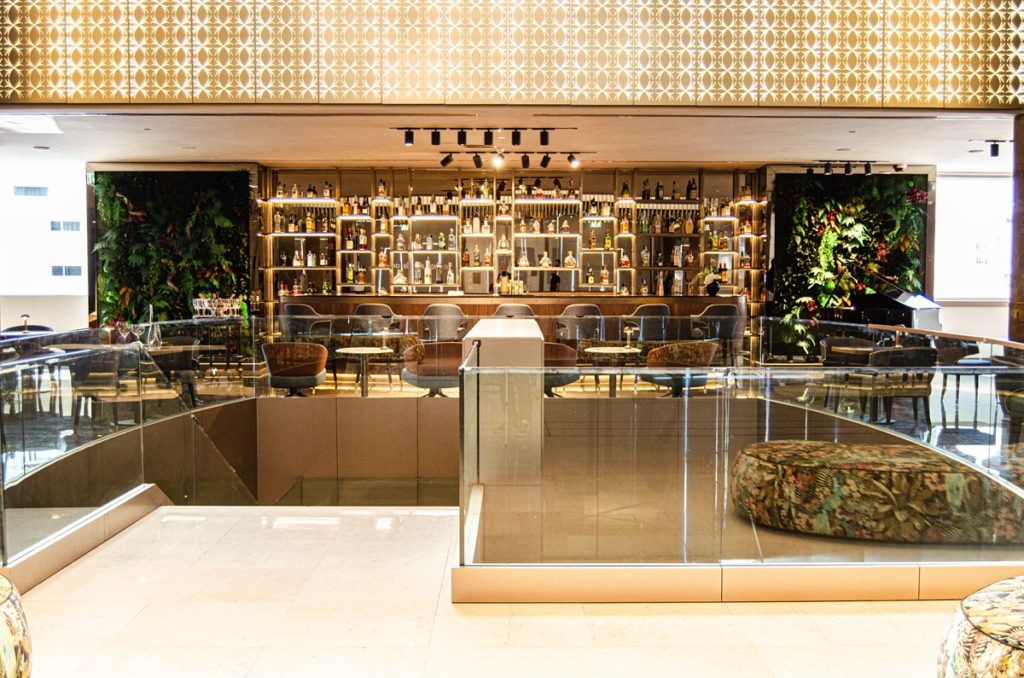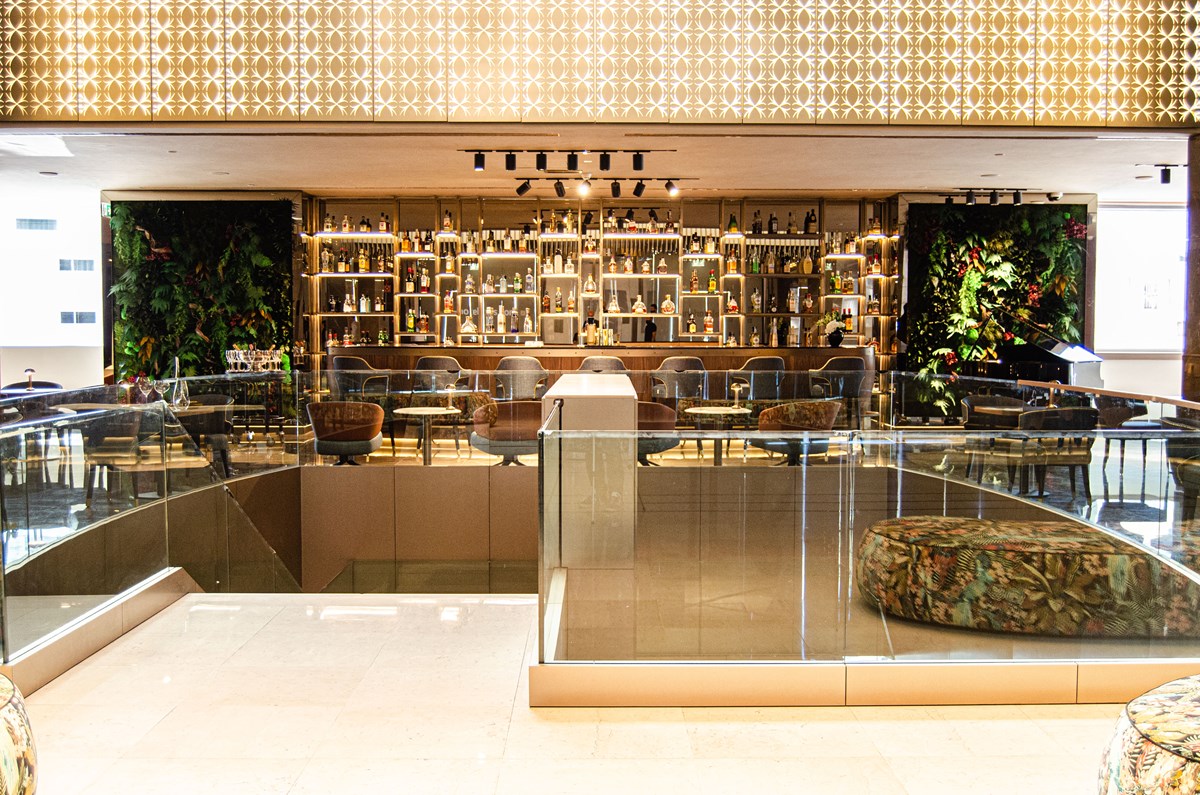 Those of you that regularly follow this online magazine know that I am in love with Portugal. I visit as often as I can. I have enjoyed remarkable hospitality from Sana hotels, from the Algarve to the capital (you can read The Luxury Editor guide to Sana Hotels here).
It was during one of these trips that I visited the construction site of EPIC SANA Marquês Hotel. From that day I knew this was going to be an exciting property.
This summer saw the opening of the hotel – creating a dynamic, innovative design-orientated destination in Lisbon for visitors to meet, to work, to enjoy, to relax and to stay.
Overview
Epic Sana Marques Hotel offers 379 luxurious and elegant rooms and Suites, 3 Restaurants, a striking Lobby Bar with urban terrace garden, a panoramic Sky Pool Lounge exclusive to the guests, as well as a beautifully appointed SAYANNA Wellness Spa
For business travellers, there is a state-of-the-art Congress & Event Centre with 18 Meeting Rooms and a versatile Ball Room. Business clients can enjoy dedicated break-out areas, and also a dedicated restaurant too.
Making an Entrance
Before completion, my news piece could only include digital renders of the property, but now it is open, and the full visual impact of the designer entrance and lobby is clear. The double-height lobby bar is impressive, and the front desk is a creative design of glass and mirrors.
The designers have played with the mixture of natural and artificial light, reflecting off the different textures and materials not only creating a visual impact, but also a welcoming ambience.
Guest Rooms & Suites
With 5 room categories, EPIC SANA Marquês Hotel offers a choice from deluxe to suites, with clever design that uses different textures and light sources to create a unique and calming environment. Quality materials and bedding is complemented by aromatherapy associates' amenities, a VIP-Minibar, LCD TVs, and complimentary Wi-Fi access.
Allora – Italian dining
Chef Francesco Francavilla brings authentic Italian heart and soul to this destination restaurant. As soon as you enter, you know you are somewhere special. The design is extraordinary, with the open kitchen framed by extravagant red curtains as if a theatrical stage!
Ornate, sparkling chandeliers hang from the ceiling, the light bouncing off polished arabescato carrara marble counters. In the centre of the restaurant is an ornamental tree, so evocative of the Mediterranean lifestyle, which is further enhanced with handmade painted murals depicting Italian culture. The space flows to a terrace with a fountain.
The place to start your evening at Allora is the cocktail bar, where the friendly team will surprise and inspire with tempting liberations.
This sophisticated and extravagant interpretation of a trattoria is the place for tempting homemade pasta and selected meat and fish prepared on the charcoal grill, prepared to perfection by Chef Francesco. The elegant antipasti counter is the perfect place to dine if you are coming along – with the theatre of the open kitchen to enjoy, and the chance to meet other diners sitting at the bar.
Behind me I saw a gelato dessert bar with authentic Italian ice-cream!
Wellness & Relaxation
The rooftop Sky Pool Lounge is a spectacular place to take in the city skyline and take a refreshing swim. For more pampering take the lift down to the Sayanna Spa, a spectacular 700-square metre space with beautiful treatment rooms, a vitality pool and 24/7 gym.