One of the great pleasures of a Mediterranean summer is eating out alfresco. At Amàre Beach Hotel Marbella, the adults-only, contemporary urban beach and spa resort, dining is even more captivating; with the opening of 'Hayaca', the Latin American Restaurant, writes Andrew Forbes.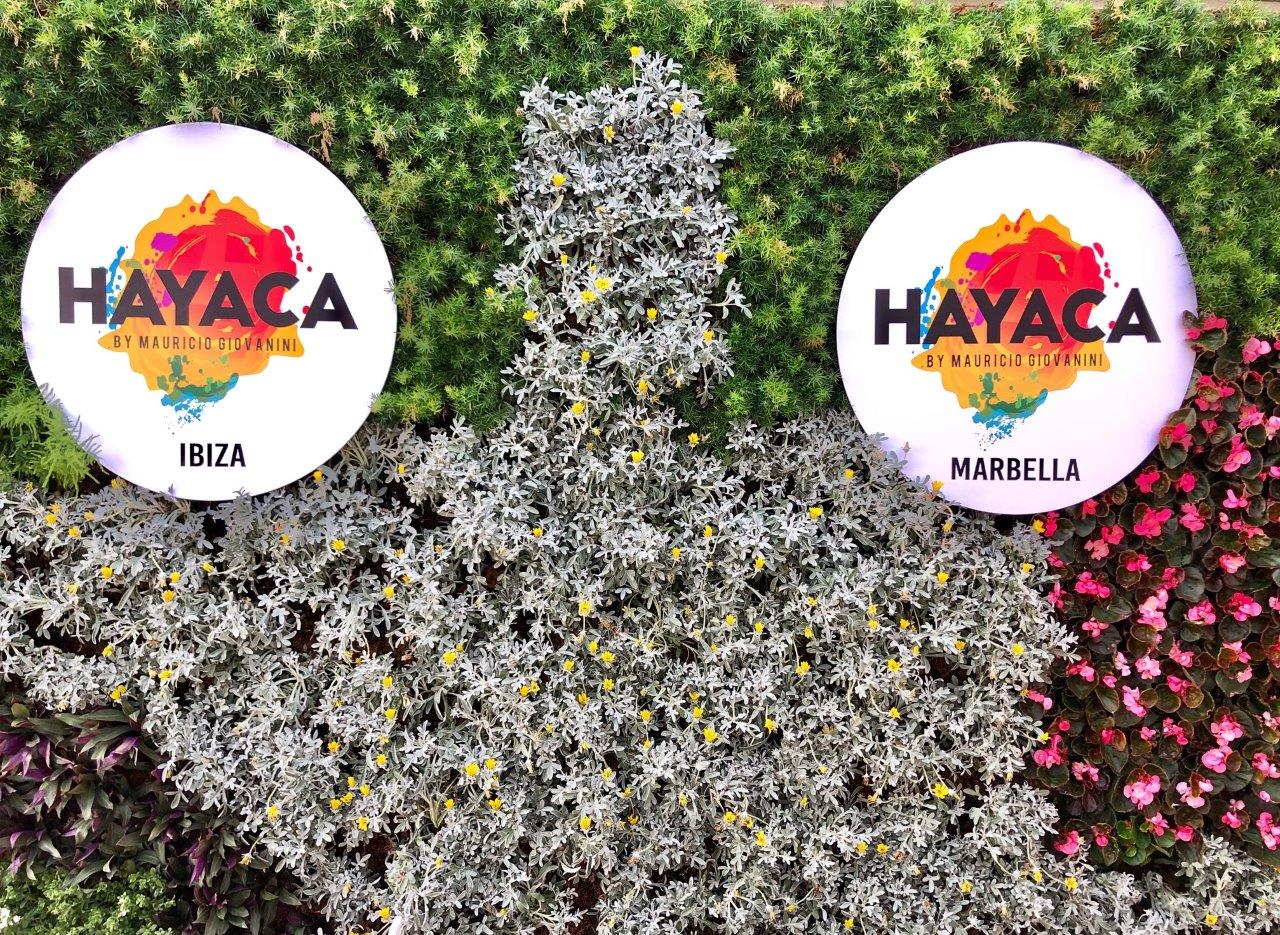 Hayaca is the new summer pop-up restaurant at Amàre Hotels, with a menu designed by Michelin star chef Mauricio Giovanini of Messina Restaurante Marbella.
The Amàre Hotels Concept
Amàre Hotels, which has a flagship, beachfront hotel in Marbella, and also the recently opened Amàre Beach Hotel Ibiza, creates a unique guest experience. Bringing contemporary style, wellness, and gastronomy together with live music, DJs and entertainment events, the hotels provide a compelling Mediterranean experience.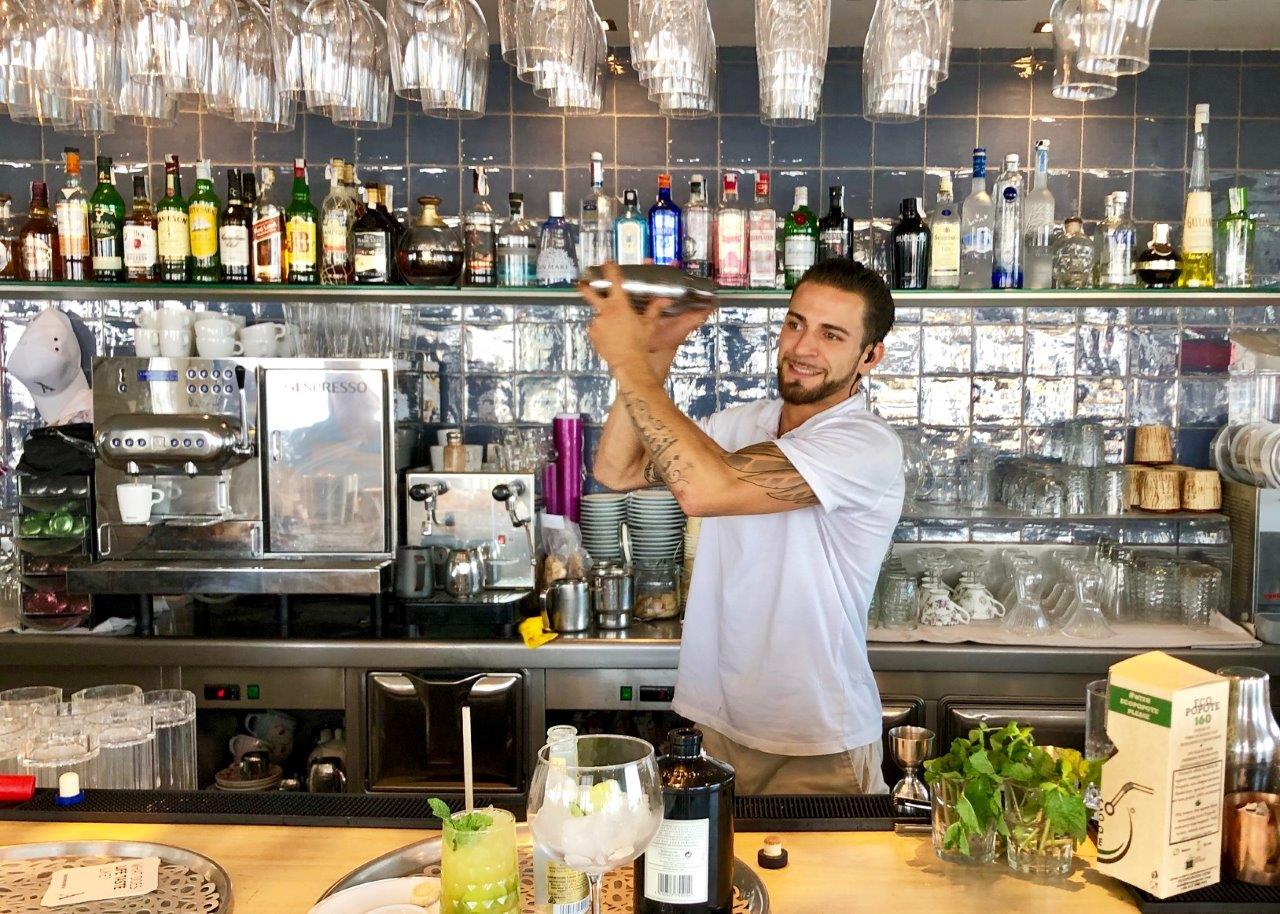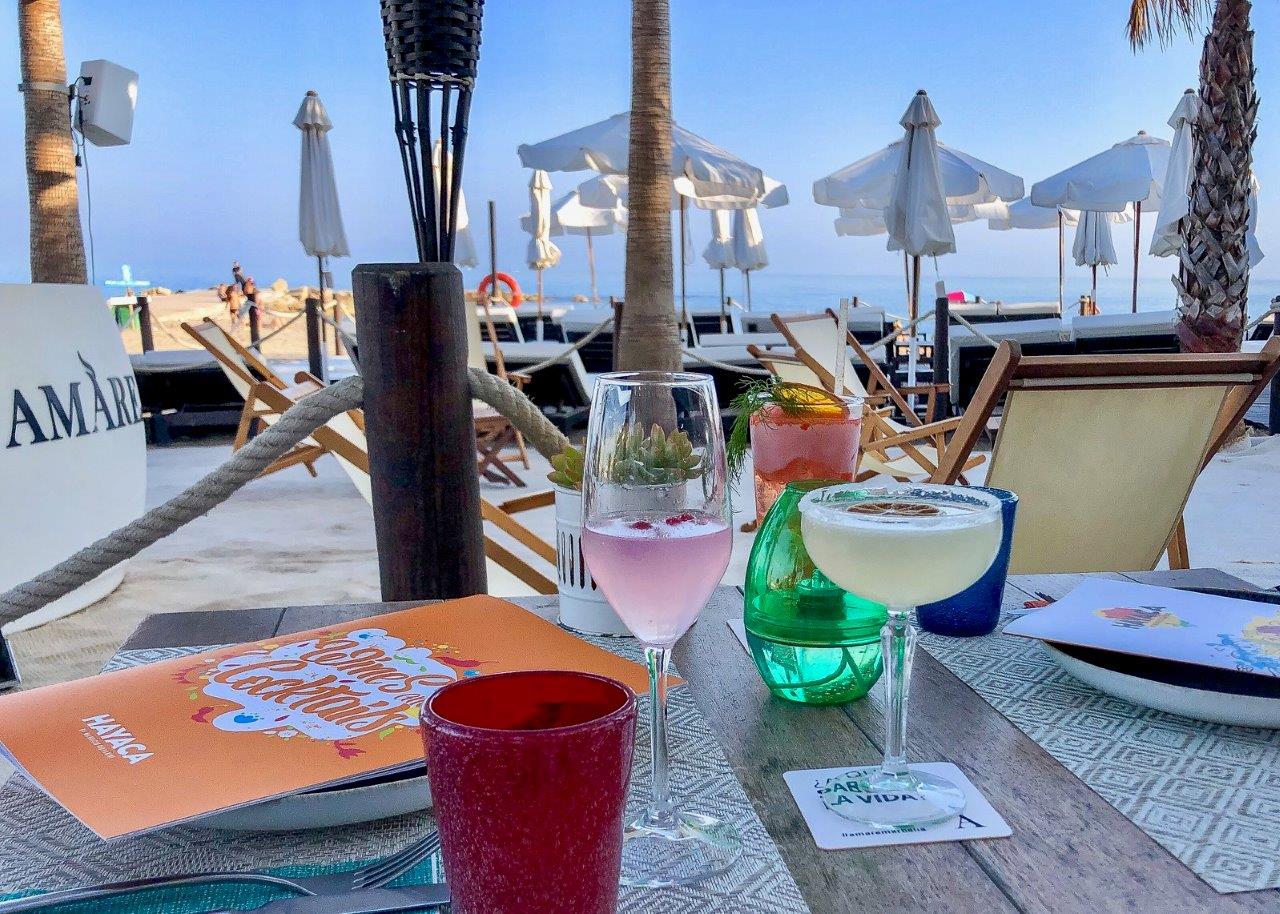 We visited the Hayaca restaurant in Marbella earlier this month, to try a few dishes from the menu that promises to bring flavours from the Americas to the Mediterranean.
Hayaca at Amare Beach
It was the perfect Andalusian evening. By the time we had arrived at the Amàre Beach Club sun was low over the horizon flooding the beach restaurant with the beautiful warm light of a Mediterranean summer. The location was beautiful; overlooking the beach and to the sea beyond.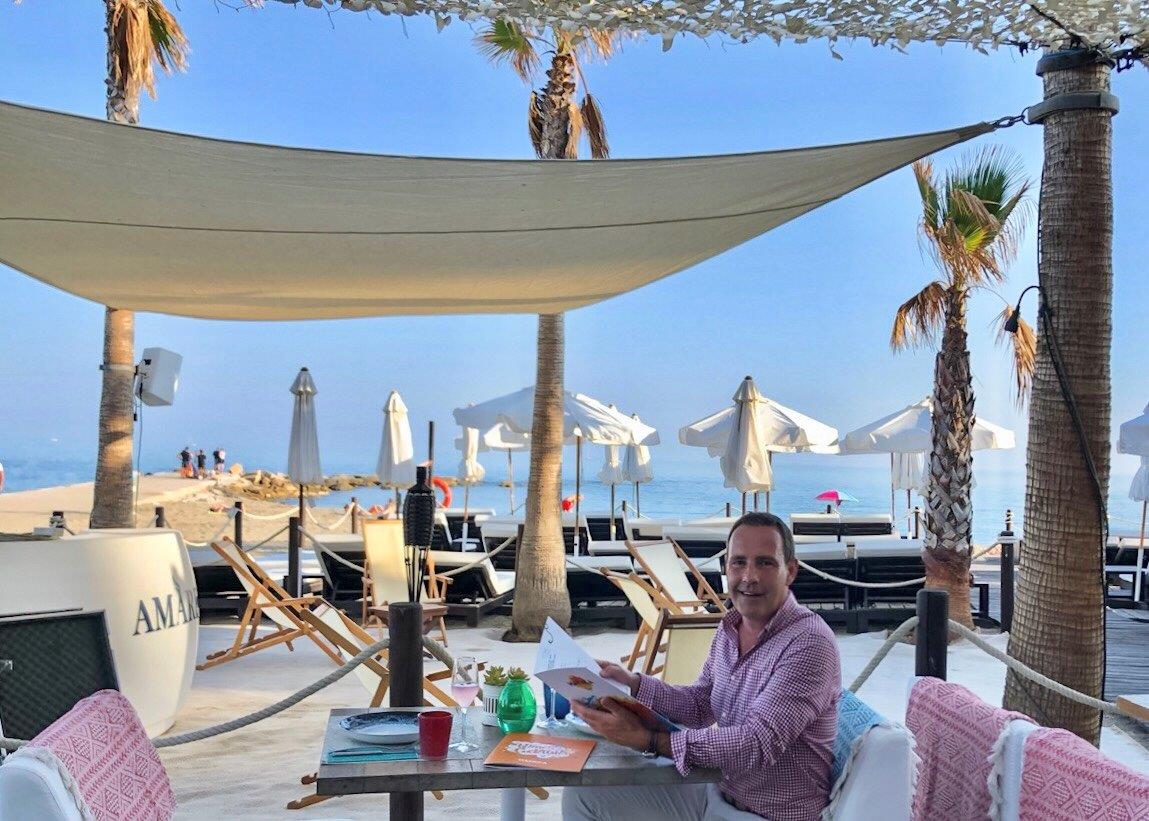 The tables had been set with colourful glassware and ceramics and the linen sofa chairs were dressed with woven shawls adding a Latin flavour.
The young team at Amare are friendly – and as part of the welcome to dinner guests, we were offered a refreshing, complimentary 'Paloma' cocktail of tequila with lemon & grapefruit. The perfect way to start the evening, as we mulled over the choices from the menu of Latin-American fusion dishes designed by Michelin-starred chef Mauricio Giovanini.
Cocktail o'clock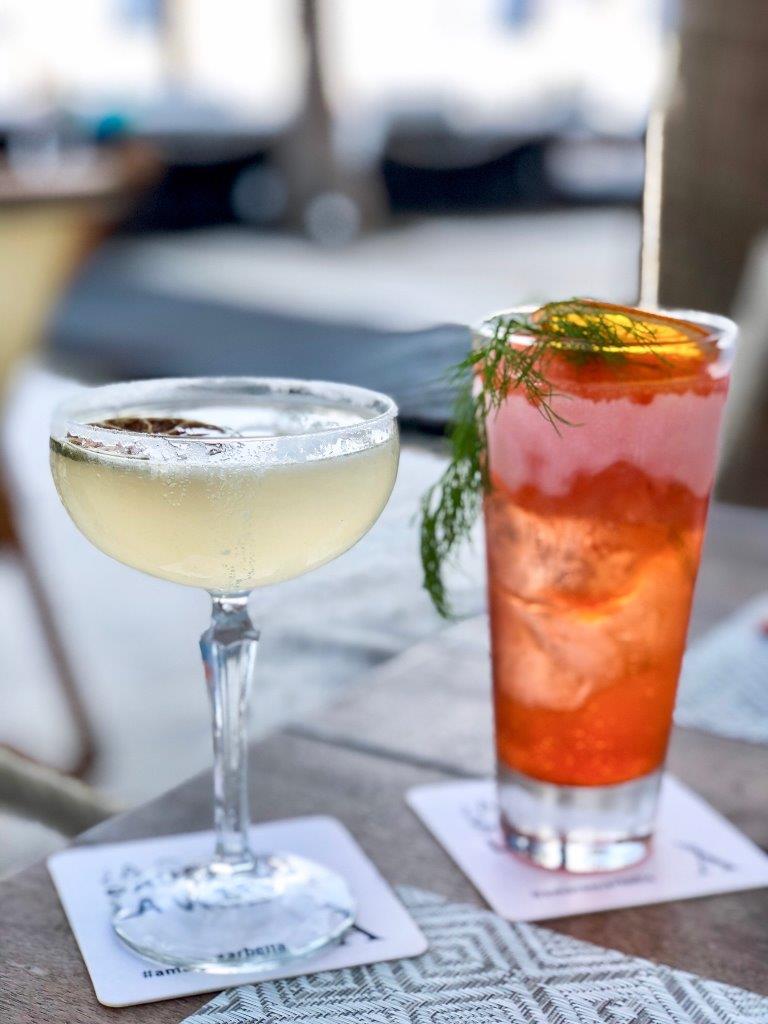 The atmosphere was further enhanced by live music, one of the signature features of Amare Hotels.
I couldn't resist ordering another cocktail, as I wanted to try a signature creation designed by Diego Cabrera, one of Spain's best bartenders.
I chose a margarita, but made with Alacrán Mezcal de Agave, giving it a distinctive favour, reminding me of my recent travels to Mexico. My dining companion chose the signature 'Frozen Amare' which is gin with aperol, together with a touch of lemon grass and topped up with tonic – so refreshing!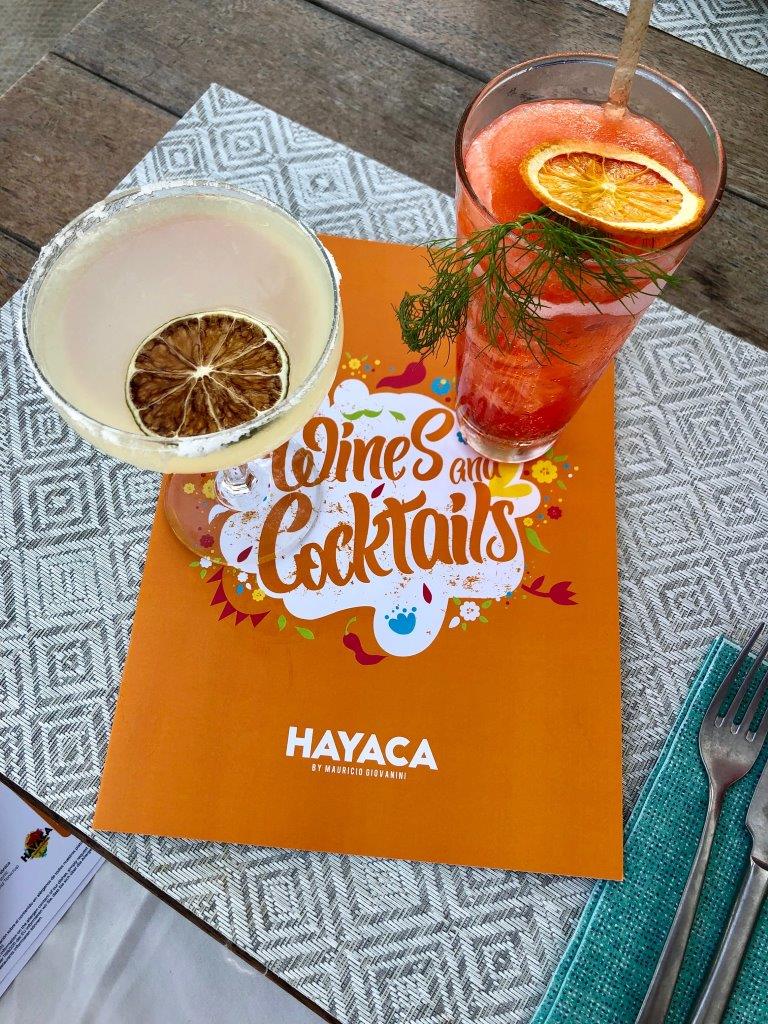 Then the waiter brought us a complimentary and very tasty little pre-starter of mango and banana with creamy guacamole served on a savoury tortilla cracker. It set the tone for an evening of flavours from Cuba, Argentina, Peru, Mexico and Brazil.
The Amàre Beach Club is just a few minutes' walk from the centre of Marbella's chic old town; so even if one isn't a guest at the Amare Beach Hotel, it makes for a great urban beach experience for visitors to the popular resort city.
Tempting Menu
Starters are from 9 to 16 euro and provide a colourful and flavoursome alternative to classic Mediterranean cuisine available on the coast. We chose the 'white mole' inspired by Mexican cuisine. Here made with nuts, with the texture of humus, and served with spiced baked potato wedges.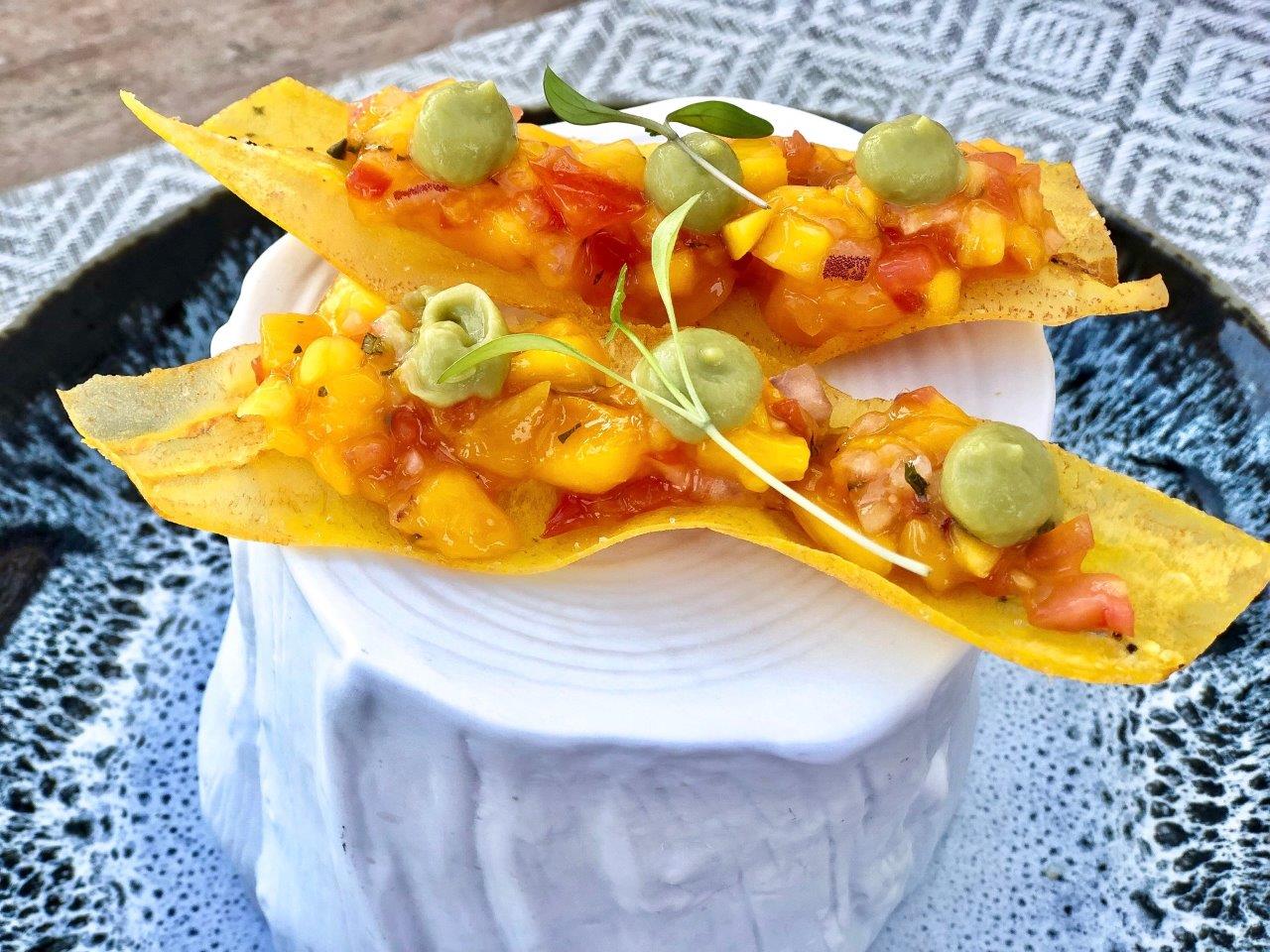 Since Chef Mauricio Giovanini is Argentinian, I really wanted to try the beef empanadas – like little pasties – and I wasn't disappointed.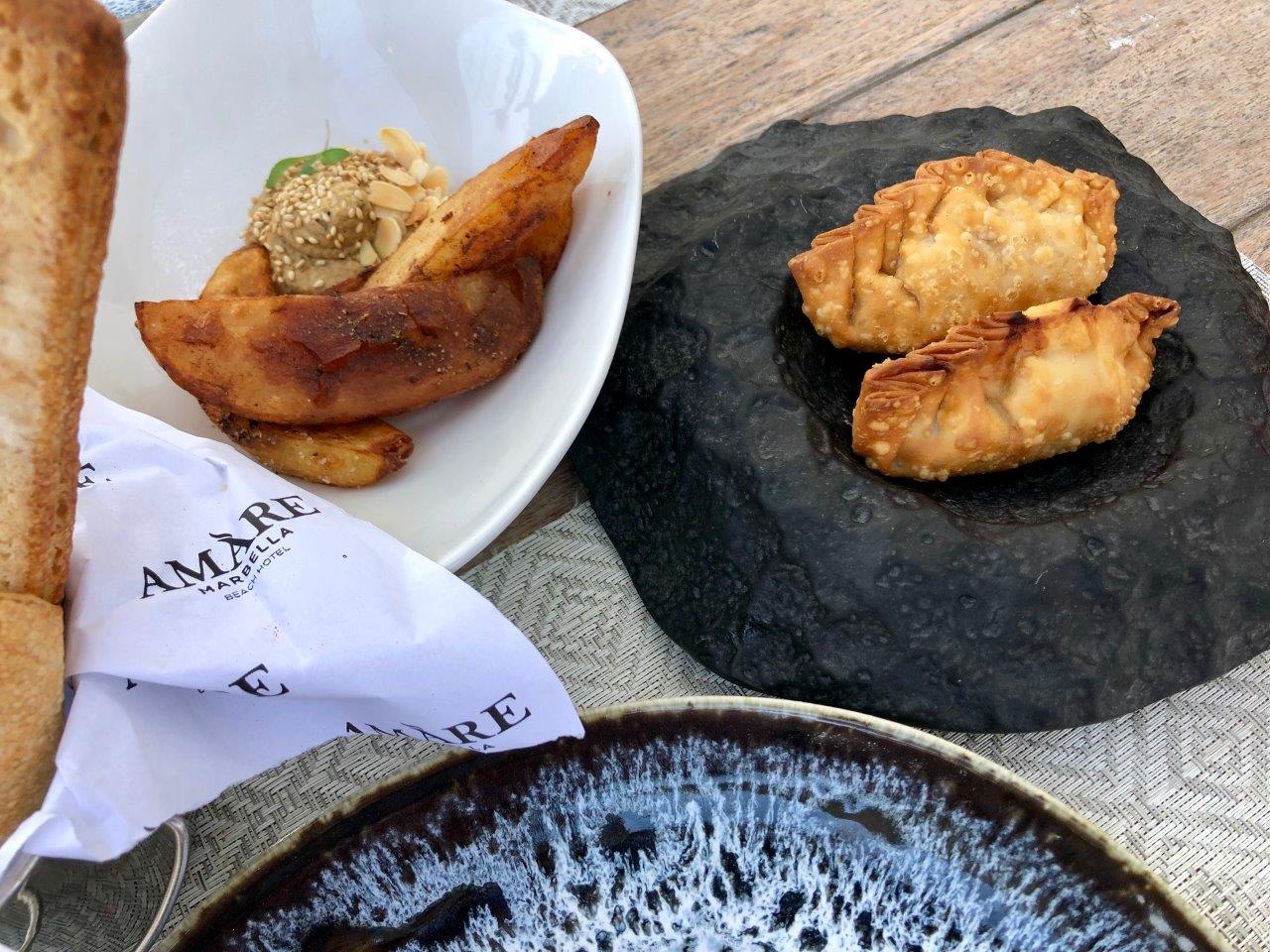 There was also a selection of refreshing tiraditos and ceviche.
Main dishes include fish and meat from the grill, such as octopus with potatoes and peanuts (at 19 euro); chicken with lime marinade and red beans (17 euro); sweetbreads; and pork ribs with Andean style potatoes (also at 19 euro).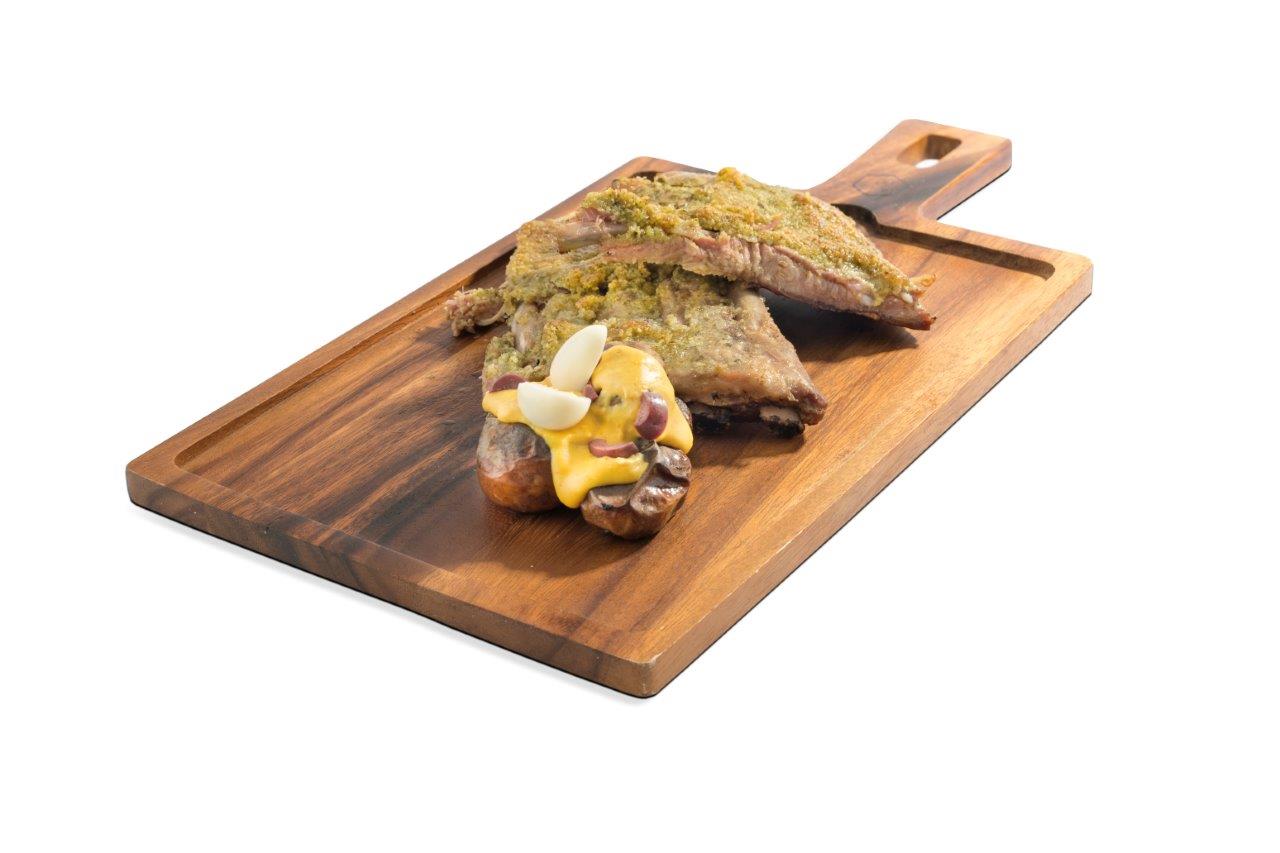 We opted for fish dishes. I took the fried fish with tomato humita sauce (20 euro); and my companion the baked white fish with coconut sauce and rice (22 euro).
The wine list includes Spanish and Argentina wines from a very accessible 23 euro a bottle.
Presentation of all the dishes was excellent – on boards; wooden boats; beautifully crafted ceramics or dishes by Podamsa.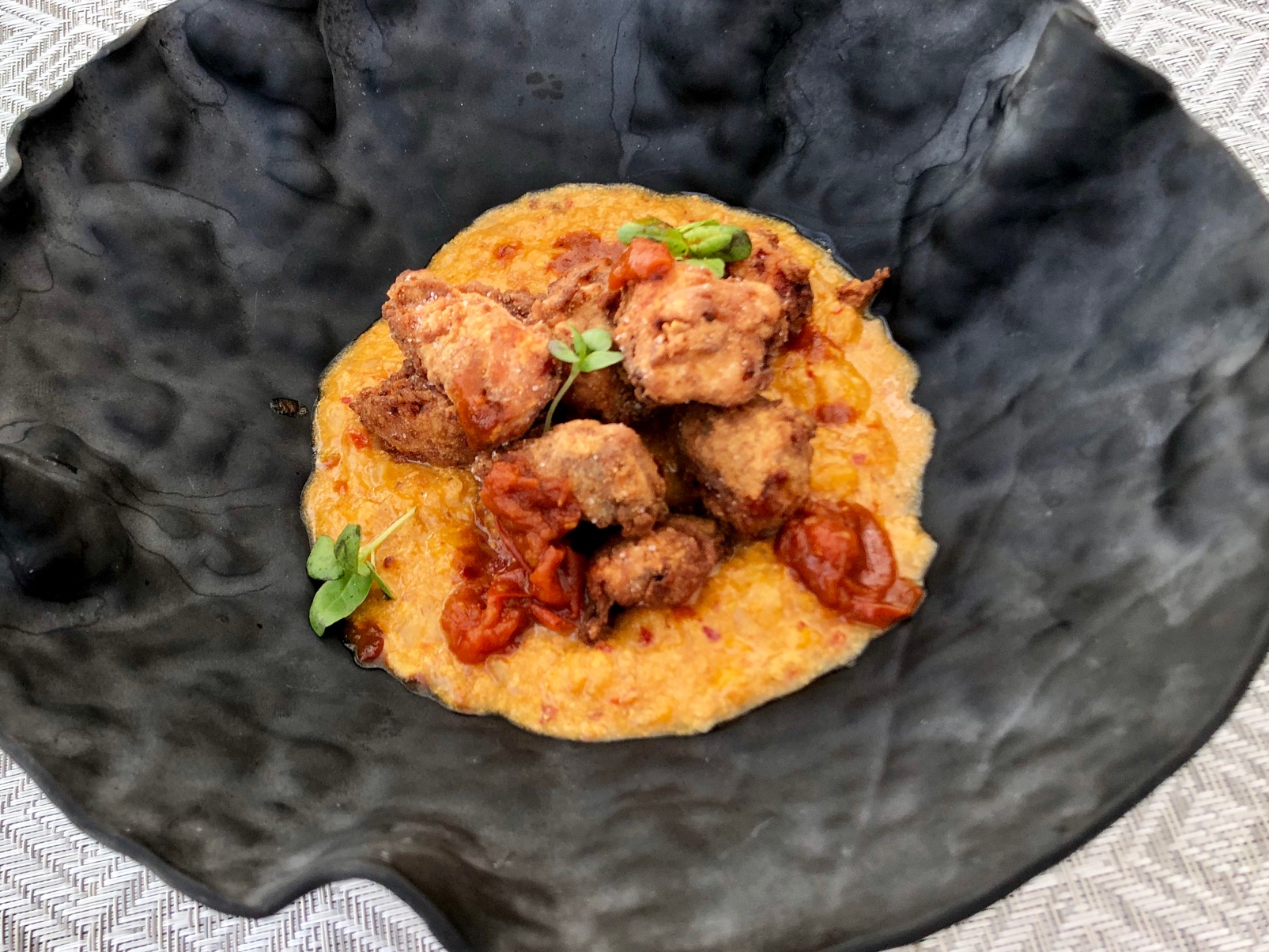 Despite my best intentions I succumbed to the temptation of pudding. There was no chocolate on the menu – the closest I got was a passionfruit mouse that had little pieces of chocolate cake in it – a light yet a satisfying way to end the meal.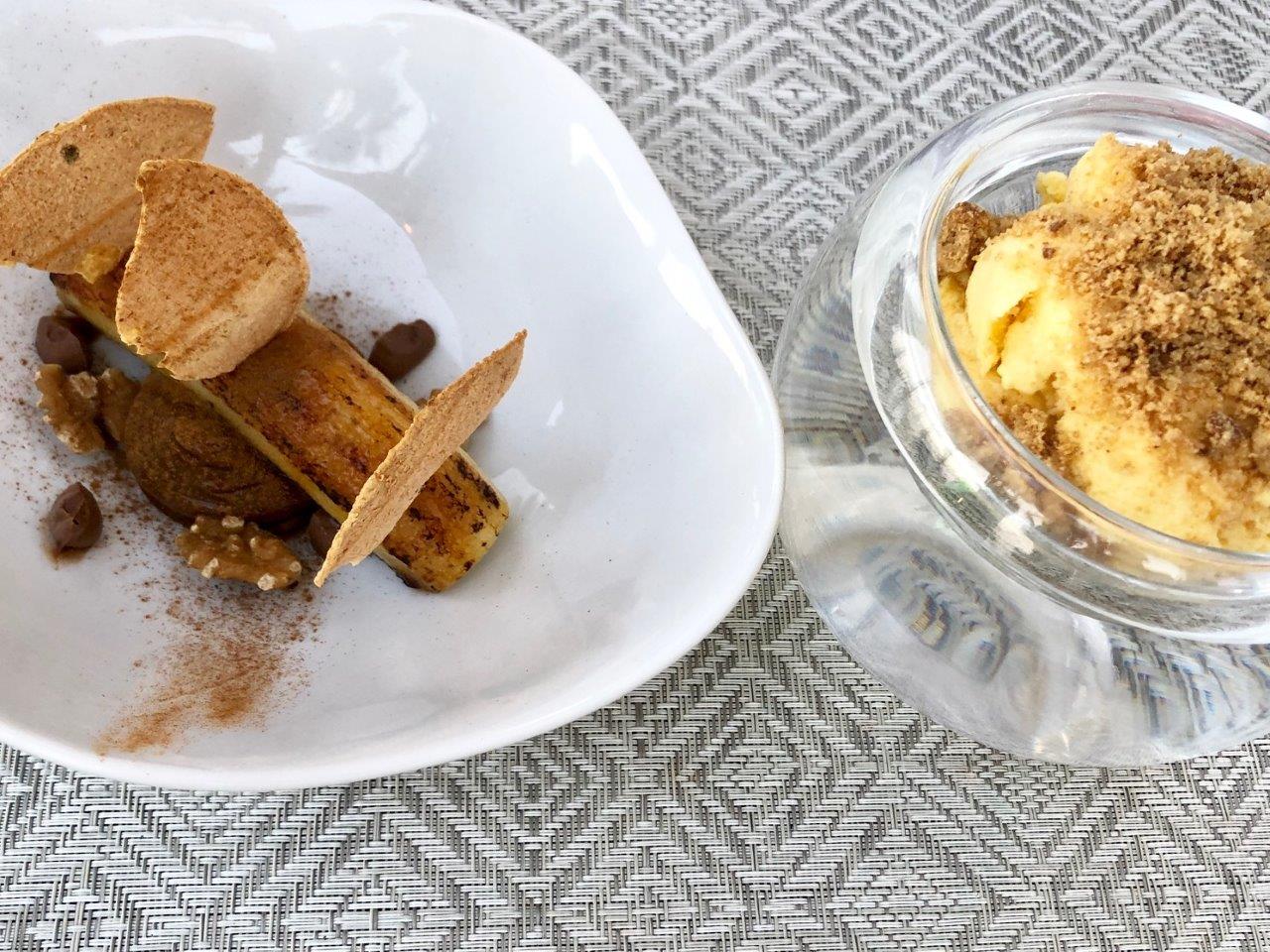 We had a very enjoyable evening – a wonderful way to welcome summer.
Information
Hayaca by Mauricio Giovanini at Amare Beach, is open until September 15th.
Address: Amàre Beach Hotel Marbella
Avda. Severo Ochoa 8, 29603, Marbella (Málaga)
Tel: (free)+44  8000 84 34 93
Web: www.amarehotels.com