Island-hopping holidays are the perfect way to explore multiple destinations and discover all that your chosen region has to offer.  There are so many locations around the world which are ideal for an island hopping holiday and today we showcase the very best of The Bahamas.
The Bahamas is known for spectacular white-sand beaches, a vibrant culture and instagrammable moments galore, but with over 700 islands and cays – ranging from remote, uninhabited sandbars to lively towns – choosing which Island to explore can be a difficult decision. If you are seeking an authentic Bahamian culture, delicious dishes, once-in-a-lifetime experiences and a smattering of luxury the read on as we have picked out the best islands to hop on a Bahamas holiday.
For Foodies: Harbour Island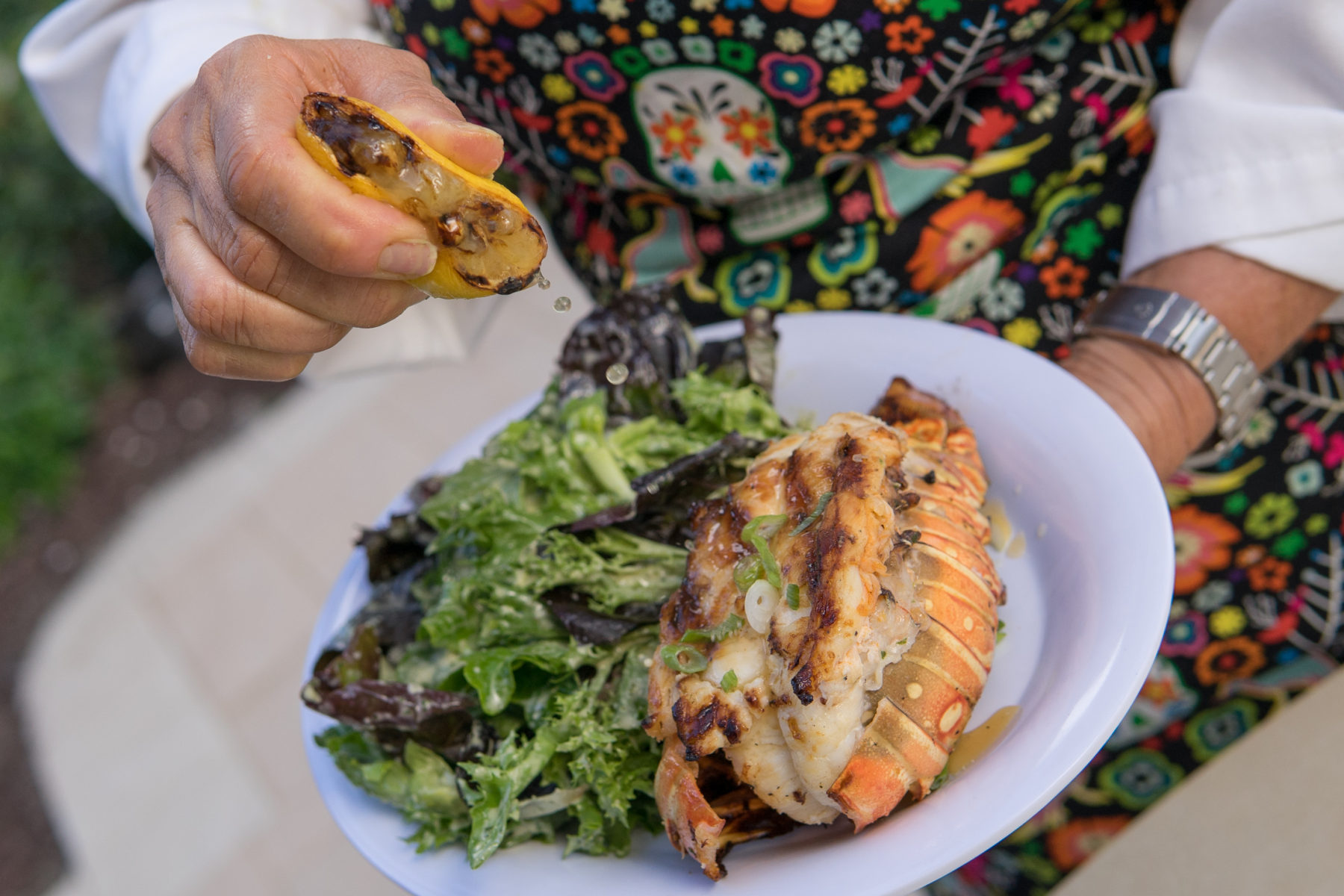 If you can tear yourself away from Harbour Island's iconic pink sand beaches, you'll find a veritable foodie wonderland, offering a vast range of seasonal and authentic Bahamian dishes. Ranging from barefoot street food shacks serving up fresh conch fritters, to high-end lunch spots and local-favourite Sip Sip, offering eclectic 'caribterranean' cuisine such as lobster quesadillas, Harbour Island is the place to be for food-lovers. Can't make it to Harbour Island? Never fear – there is a another Sip Sip at Atlantis Paradise Island.
For Culture Vultures: Nassau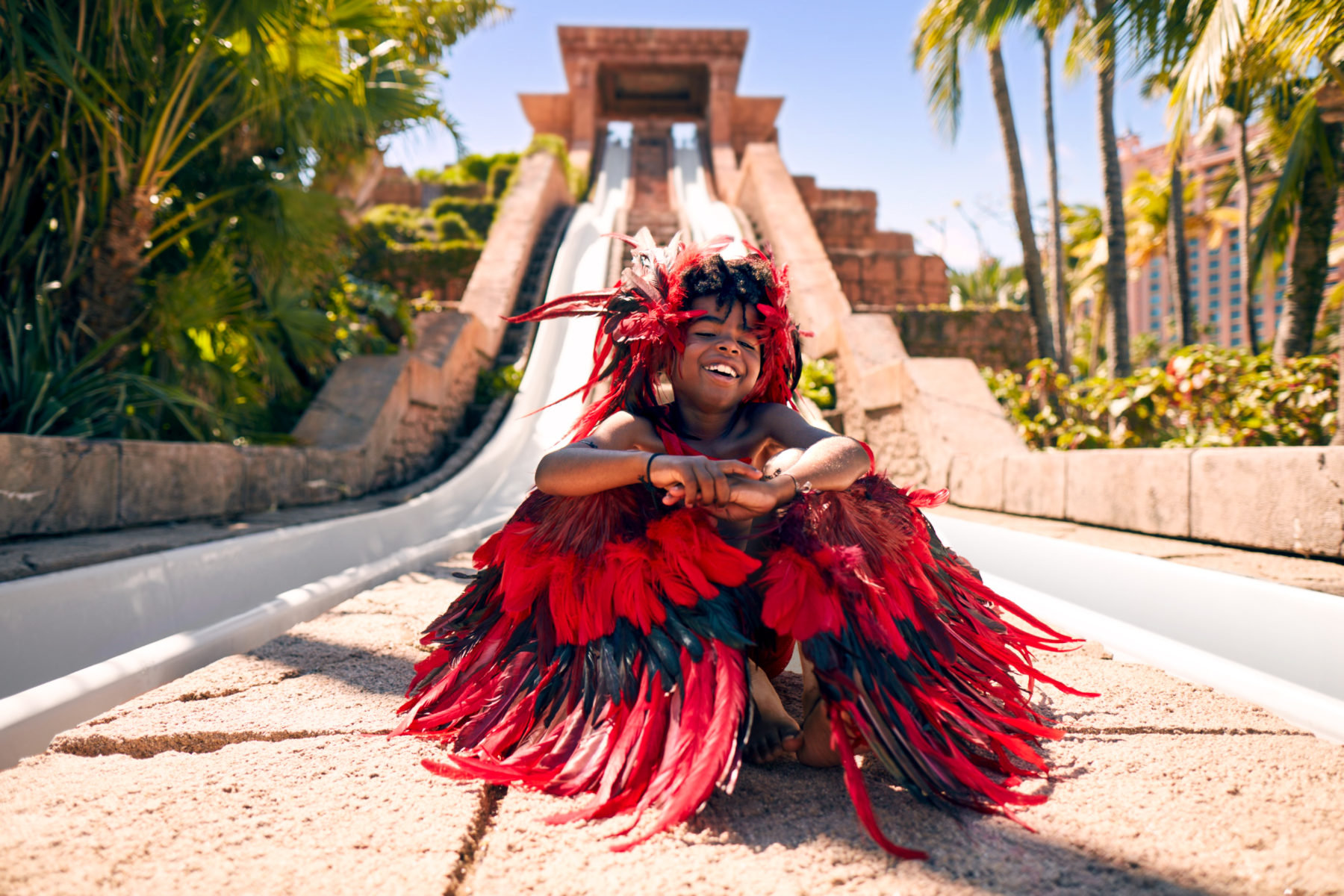 The capital city of The Bahamas, Nassau is a bustling metropolitan hub, overflowing with local culture. Bahamians love to celebrate, and when they do, they celebrate in style. Throughout the year, the streets of Nassau explode with vibrant Junkanoo carnivals, celebrating the New Year, Bahamian Independence Day, Nassau Carnival and more. Expect revellers in elaborate costumes dancing down Nassau's Bay Street to the beat of Goombay drums, horns, bells and whistles – the ultimate celebration of colourful local culture.
For Luxury Lovers: Paradise Island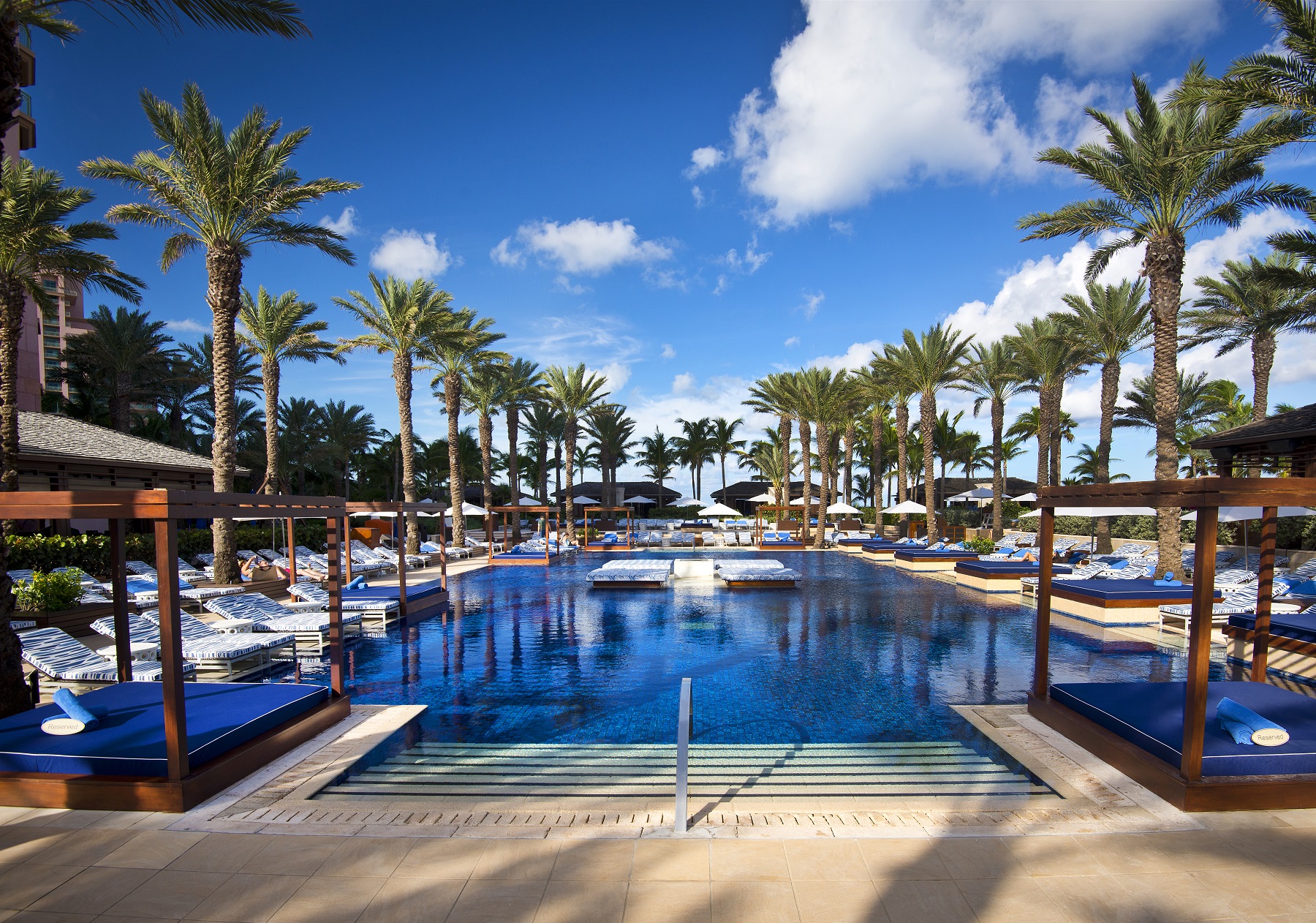 Connected to Nassau by a short road bridge to the north, Paradise Island offers 685 acres of white sand beaches and luxurious hotel stays. Home to the iconic Atlantis resort, Paradise Island is home to the luxurious Cove suites and pool with private Lulu DK-designed cabanas, indulgent wellness mecca Mandara Spa, and fine dining courtesy of Fish by Michelin-starred Jose Andres and the newly relaunched Café Martinique. The island is also home to the Blue Project Foundation, established to protect the fragile marine environment through establishing the largest Marine protected Area in the country, protecting endangered marine species from destructive overfishing, rehabilitating local reefs and injured marine mammals, and returning displaced animals to the wild.
For Ultimate Escapism: The Exumas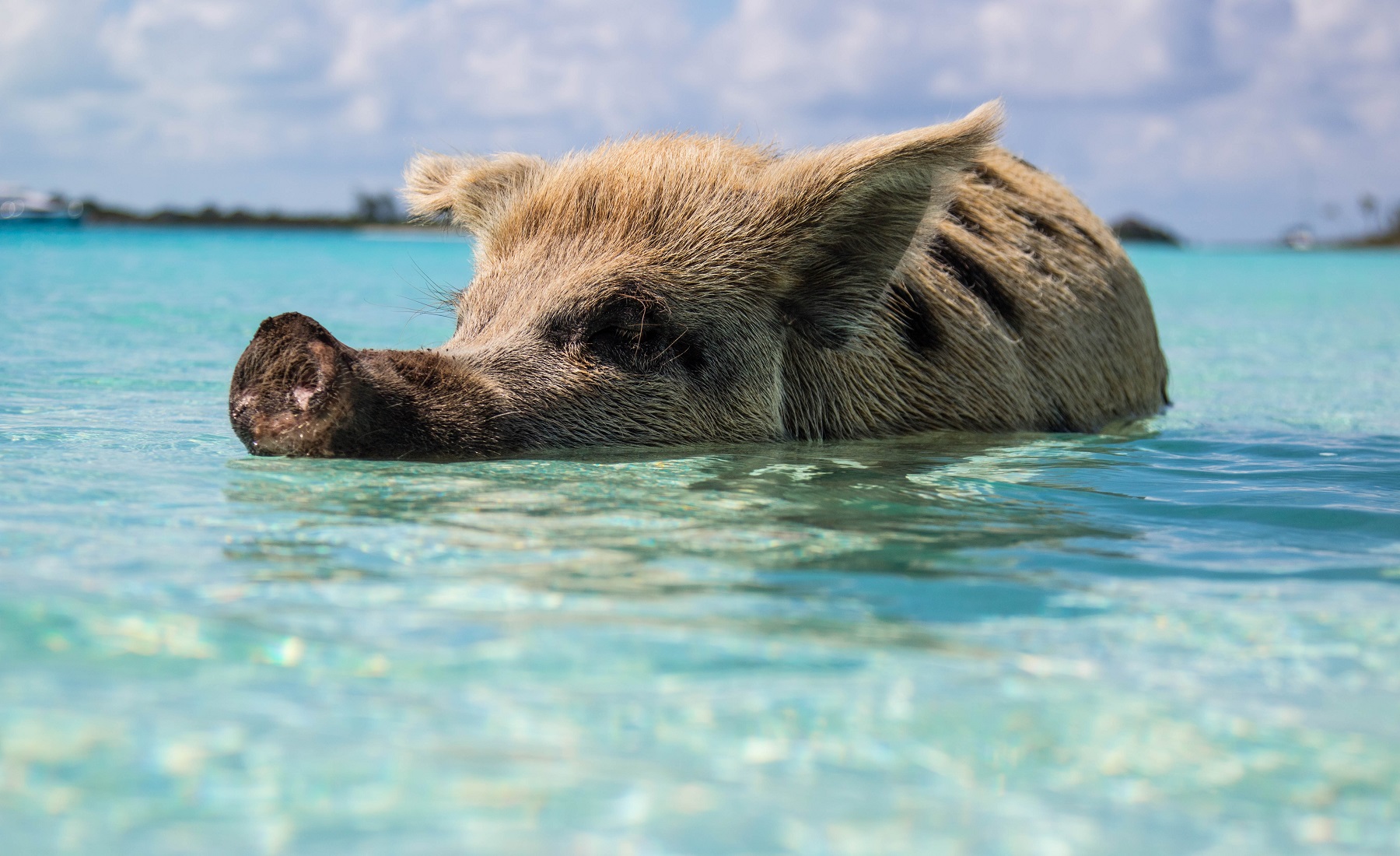 A scattering of little-developed white-sand beaches amidst turquoise waters, with little to do but relax with a chilled coconut, The Exumas are the desert islands of your Robinson Crusoe dreams – with one difference. Whilst you relax on the beaches and refresh in the sea, you may have some company, in the form of the sweet and snuffling swimming pigs which call these islands home. How they arrived on the islands is somewhat of the mystery, but they have recently gained fame as the cutest inhabitants of the remote island chain.
For The Thrill-Seekers: Andros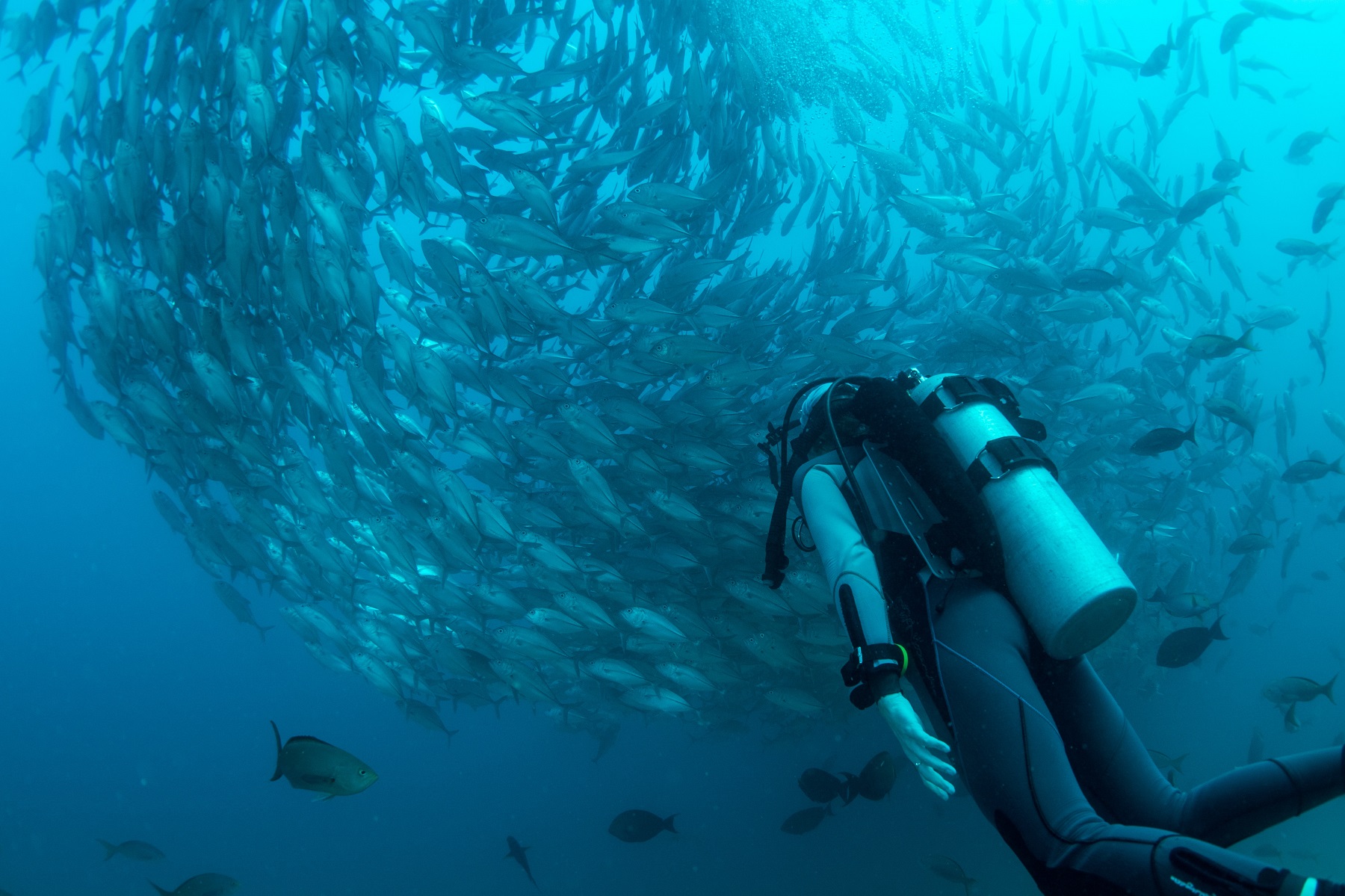 Home to the third largest fringing barrier reef in the world, Andros Island is a haven for experienced and newbie scuba divers alike with diving ranging from friendly shallow waters, haunting wrecks and blue-hole drives to knee-buckling dramatic wall dives off the 6,000-foot-deep Tongue of the Ocean. Thrill-seekers can paddle in shark diver Steve Backshall's footsteps by heading to the filming location of Blue Planet Live where the waters are alive with hammerheads. Prepare to be awed by the underwater world of the Andros Barrier Reef, which measures an impressive 190 miles long, inhabited by more than 160 species of coral and fish – where, if you're brave enough, you can even peer into the mythical lair of the legendary Lucsa: the blue-hole dwelling monster!