The Elewana Collection comprises of 14 luxury camps and lodges in some of the most iconic location in Kenya and Tanzania. Whether it is a camp in the Masai Mara or the Serengeti or a stunning beach front hotel, every property is individual in style but all are unified by an emphasis on design, comfort and conservation. We speak to James Haigh, Director of Sales and Marketing for the Elewana Collection on his experience of the East African safari industry and ask for his advice on ensuring a safari is a memorable holiday of a lifetime.
How long have you worked in the tourism industry in East Africa and how have you seen tourism to the region evolve over the last ten years?
In 1999 I cooperated with the Ministries of Tourism and Natural Resources to bring young European school leavers to East Africa to work in rural locations. Since then I've been lucky enough to have worked across the entire continent, always returning to Kenya and Tanzania, the cradle of safari.
I can truthfully say that there really is always something new in Africa. The profile of our guests and level of expectations evolve, one that thing that remains constant is the look of wonder on the face of an eleven year old when first they see an elephant – or the first sip of a cold beer as the sun sets over the plains.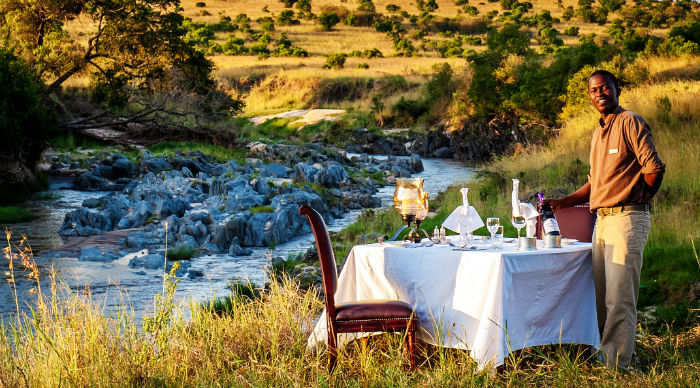 Which part of your role at the Elewana Collection do you most enjoy?
I love working with teams. I am lucky to be working with a great group of people within the Elewana Collection both in Tanzania and Kenya. Further afield it is wonderful to work with partner companies across the globe, showing them our continent and planning how to make their client's dreams of an African safari come alive.
There are many safari experiences on offer but what sets the Elewana Collection apart as a luxury safari experience?
The Elewana Collection footprint of properties is the most diverse in East Africa by far. From the beaches of the Kenyan and Zanzibari coast to the endless plains of both north and southern Serengeti via the rolling hills of the Maasai Mara and on to the semi arid parks and private conservancies of central Kenya, Elewana camps and guides can show our guests the very best of East Africa.
What are the essentials that a safari camp should offer guests?
A safari camp is the platform from which guests should enjoy their time in the bush. At Elewana we divide our day into 3 eights. Our guests generally spend 8 hours on safari in the bush, 8 hours in the camp and active and 8 hours asleep. It is important that all elements complement each other.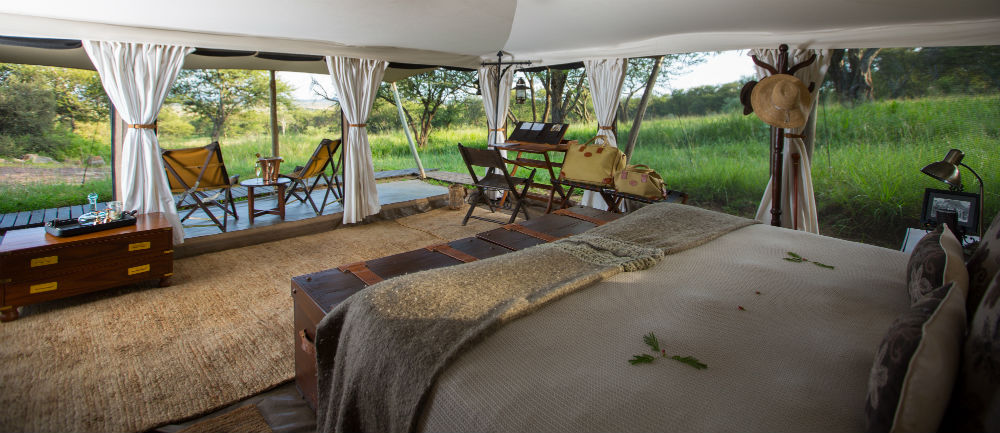 The guiding should be top notch – explaining and interpreting wildlife behaviour so that guests return home not just with super photographs but with a nuanced understanding of the significance of the world's wild places. The camp must offer a range of activities that are nature based and offer guests an interesting and stimulating contrast to their game drive time, the dining experience should be interesting and include local options. And the rooms and beds of course must be superbly comfortable. A place to retire to reflect on the previous days adventures and from which to spring the following morning.
There is a huge amount of choice on offer with the Elewana Collection, what would you recommend as an itinerary for a first time safari traveller?
Our SkySafari programme is specifically designed with the first time safari goers in mind. Taking in such icon destinations as Amboseli with its stunning views on Mount Kilimanjaro, the Maasai Mara and the Serengeti, home to the wildebeest and their awe inspiring annual migration, Meru National Park, home to Elsa the lioness from "Born Free", Tarangire and the wonderful Ngorongoro. SkySafari uses a private jet configured plane to whisk guests in unrivalled style from on Elewana camp to another. Met on arrival as VIPs and offered every comfort throughout, this is without doubt the most comfortable way to experience the best of East Africa.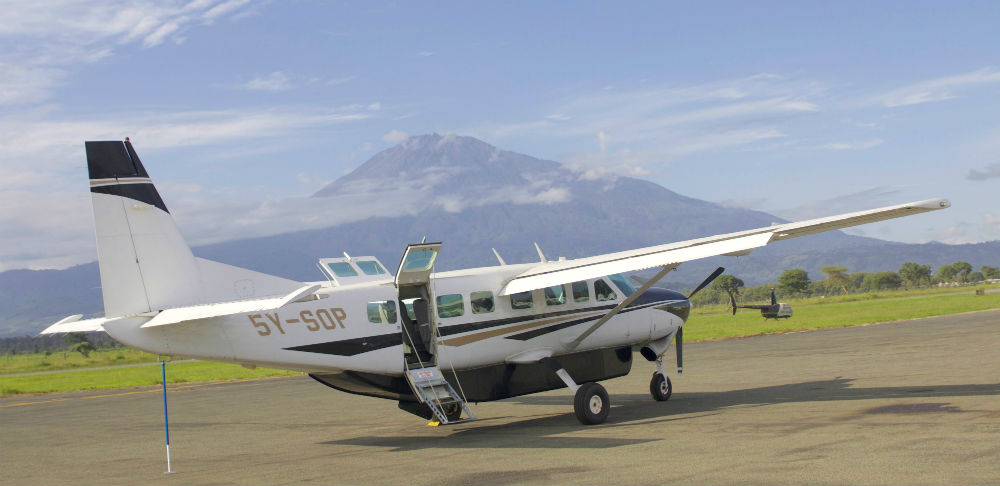 What has been your favourite safari experience?
Distilling the wonders of Africa down to a single experience is a big ask. I've been privileged to watch the sun rise over the largest active lava lake in the world, thousands of wildebeest crossing raging rivers, and sat with my godson watching a family of dwarf mongoose at play for hours. Right now I'd say – sitting on the veranda at home with a cup of tea watching the Colobus monkeys at play.
Where is the next wildlife viewing experience on your bucket list?
My wife, Leanne and I are planning a birding trip to India in April 2017, if lucky we'll also find the odd tiger!
Conservation obviously plays an important role throughout the Elewana Collection, how can guest get more involved?
Conservation is the keystone to the Elewana Collection's existence. Our properties have at their core the desire to showcase the very best East African wildlife and wilderness experiences.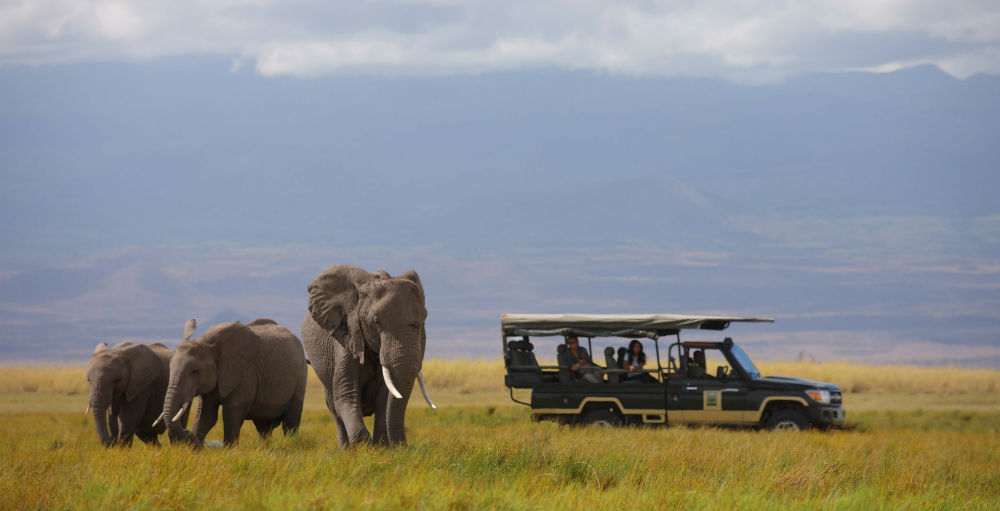 At Lewa Safari camp we can show guests the remarkable anti poaching work done be the blood-hound team. On Loisaba visit the surrounding communities to see the positive effect that tourism has had on their lives. On the beaches of Zanzibar and Diani guests can see the remarkable life story of sea turtles returning thousands of miles to their birth beach in order to nest.
Through our own Land and Life Foundation work on such issues as human-elephant conflict mitigation, local heath and education and a really exciting Wildlife Warrior programme encouraging the children in the communities living closest to wildlife to become custodians and champions of their natural heritage. We also have deep and meaningful partnership with The Nature Conservancy, The Northern Rangelands Trust and Space for Giants. By staying at any Elewana property guests are directly supporting all of the valuable work performed by these organisations and of course donations are welcome.
What essentials would you pack on safari?
One needs so very little to enjoy an African safari. A sense of adventure, an open heart and inquisitive mind and a decent pair of binoculars. Africa provides the rest.
Finally, what are your predictions for the luxury safari industry over the next five years?
At our core is the safari experience itself and we must stay true to the essence of safari, a journey of exploration that should be wondrous, informative and horizon expanding – whilst remaining fun and stylish. The luxury safari industry has a responsibility to maintain this heritage.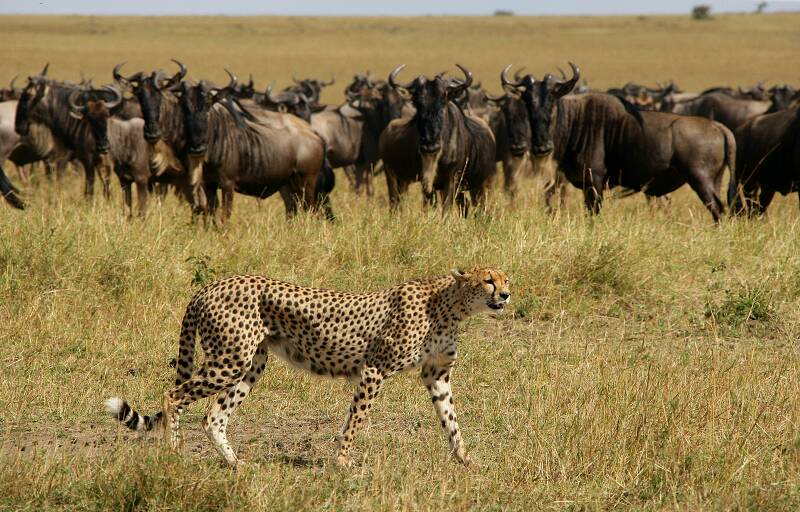 Before guests arrive in Africa technology will be the driver of their choices. Simply presented information that can be consumed on mobile devices will mean faster decision making and once in country we will need to provide access to information and the ability to stay connected (when you want to be) throughout the guests African experience.
In such a dynamic environment as luxury African safaris the ability to curate and craft itineraries that exactly match the guest's expectations will mean closer and closer ties between luxury travel advisors and the properties that they select for their clients.