Jumeirah Maldives Olhahali Island and Gulf Craft have unveiled their new exceptionally luxurious Guest Transfer Vessel – the Gulf Craft 48 VIP, revolutionising the standard of opulent guest transfers in the Maldives.
With an unwavering dedication to elevating luxury hospitality, Jumeirah Maldives Olhahali Island and Gulf Craft have ingeniously redefined onboard comfort with the introduction of the 48-foot VIP Guest Transfer Vessel. Meticulously crafted to cater to the most discerning travellers, this vessel serves as a testament to the resort's commitment to reaching unprecedented heights of luxury.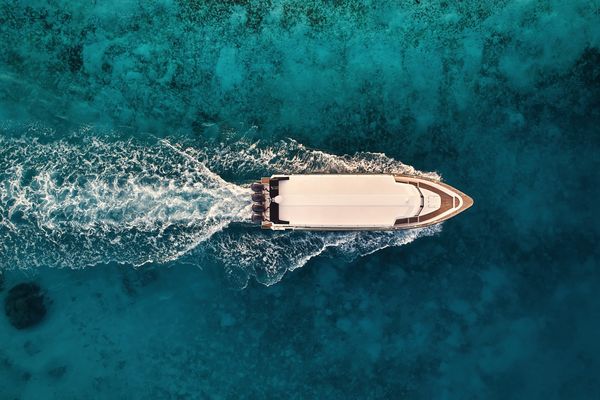 The boat's interior design exudes elegance, enriched by sumptuous amenities inspired by the resort, offering guests unparalleled comfort and style. Upon stepping aboard, guests will be greeted by a sophisticated interior adorned with spacious seating wrapped in plush leather and exquisite hand-stitched detailing. The VIP seating boasts fully electric adjustable backrests, footrests, and recline settings, along with wireless mobile phone charging capabilities and suspension for a seamless cruising experience. Towards the rear of the vessel, an outdoor VIP lounge awaits, complete with luxurious leather sofa-style seating on the teak deck – an idyllic spot to immerse oneself in the breathtaking surroundings and panoramic views en route to the resort.
Read our guide to the best luxury hotels in the Maldives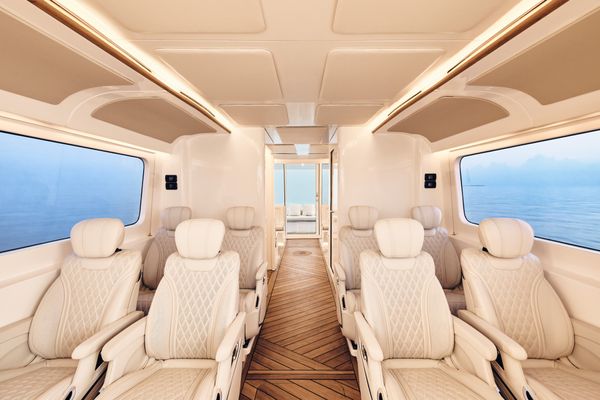 "The collaboration between Jumeirah Maldives Olhahali Island and Gulf Craft marks a momentous partnership in the realm of luxury travel. Guests can now anticipate an unforgettable journey to the resort. The launch of our new VIP guest transfer vessel epitomises Jumeirah Group's position as a trailblazer in luxury hospitality, consistently delivering unmatched and extraordinary guest experiences that surpass expectations, thus delighting our esteemed guests at every opportunity," expressed Mohamed Ashraf, General Manager of Jumeirah Maldives Olhahali Island.
As a prominent yacht and boat builder in the region, Gulf Craft shares the excitement surrounding this collaboration. Mohammed Hussein AlShaali, Gulf Craft Chairman, stated, "We take great pride in our association with the exquisite Jumeirah Maldives Olhahali Island, as together we have created a vessel that epitomises unrivalled luxury and design. With utmost confidence, we believe that the Gulf Craft 48 VIP will establish an unparalleled benchmark for luxury transfers in the Maldives."
The introduction of this guest transfer experience signifies Jumeirah Maldives Olhahali Island's steadfast commitment to innovation and pushing the boundaries of luxury hospitality in the Maldives and beyond.