Relax and Unwind in Luxury At The Kohler Waters Spa St Andrews Old Course Hotel
If you think the Old Course Hotel in St Andrews is all about golf, think again. Thanks to a recent multi-million pound renovation and extension of its spa complex it now has one of the UK's and certainly Scotland's best luxury spa experiences. TLE had tried out the new Kohler Waters Spa at The Old Course Hotel on a recent mini break at the hotel so read on to find out more about this truly indulgent spa experience.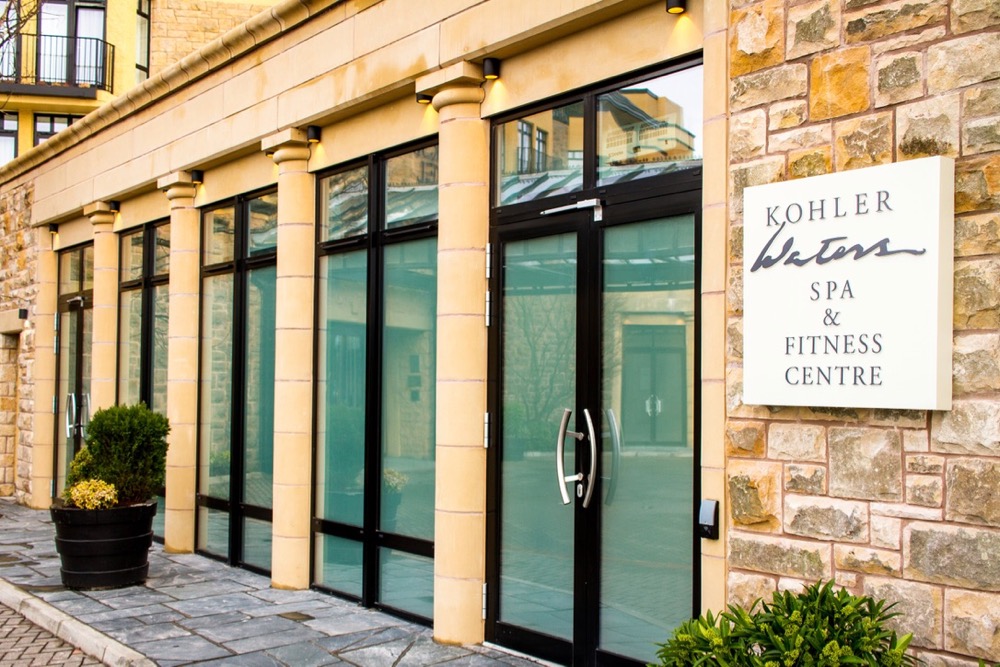 The New Spa Experience
The Old Course Hotel has had a spa for many years which is open to hotel residents and non residents, however the hotel wanted to take the spa experience to the next level by increasing the size of the complex as well as splitting out gym and spa members from the spa to offer a completely relaxing experience.
The new spa complex has been designed by Sedley Place  who have taken the spa size to 25,000sq ft. There are now 11 treatment rooms, including two couple's rooms and two wet treatment rooms with Kohler bathing experiences.
The Kholer Water Spa complex includes a 20m indoor swimming pool, hydrotherapy pool for therapeutic bathing, steam room for muscular relaxation and detoxification, experience showers, ice fountain, cold plunge pool and a Finnish sauna along with a rooftop garden with hot tub (crazy for Scotland's climate –  but it works!).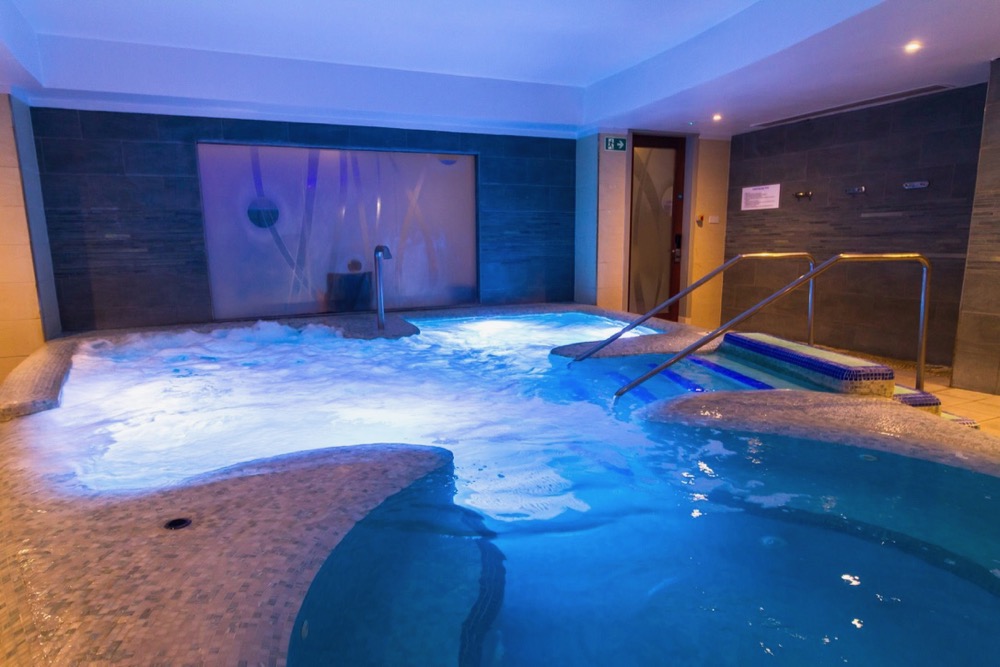 Moving the gym away from the spa has added an additional 20m lap pool with hot tub, gym area with resistance stations, a functional fitness space and a group exercise studio. Yoga, Pilates, spinning, circuit training, and instructor-led and virtual classes are now on offer too.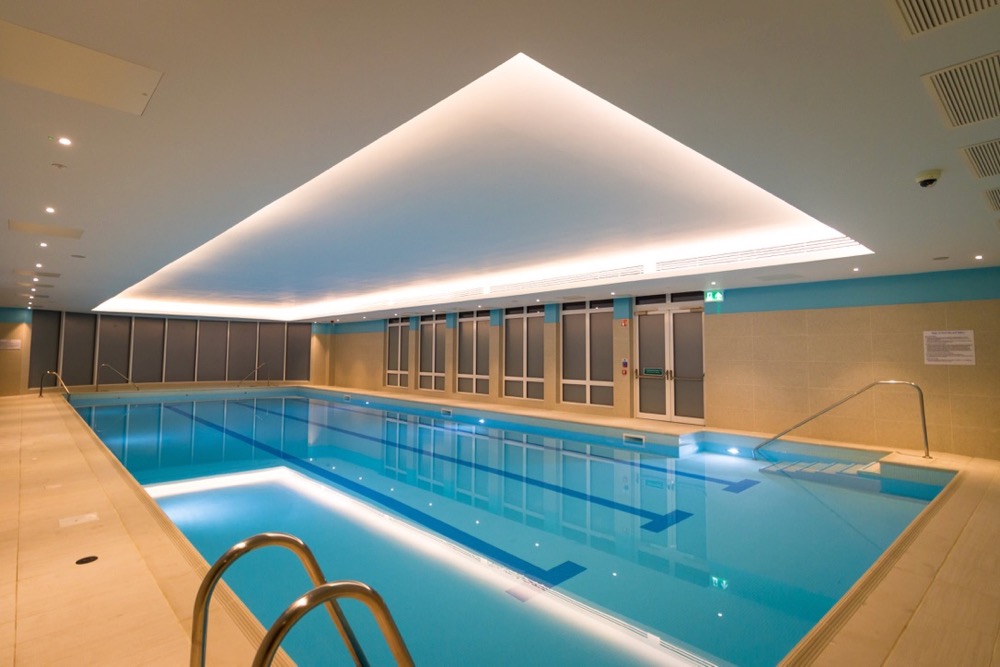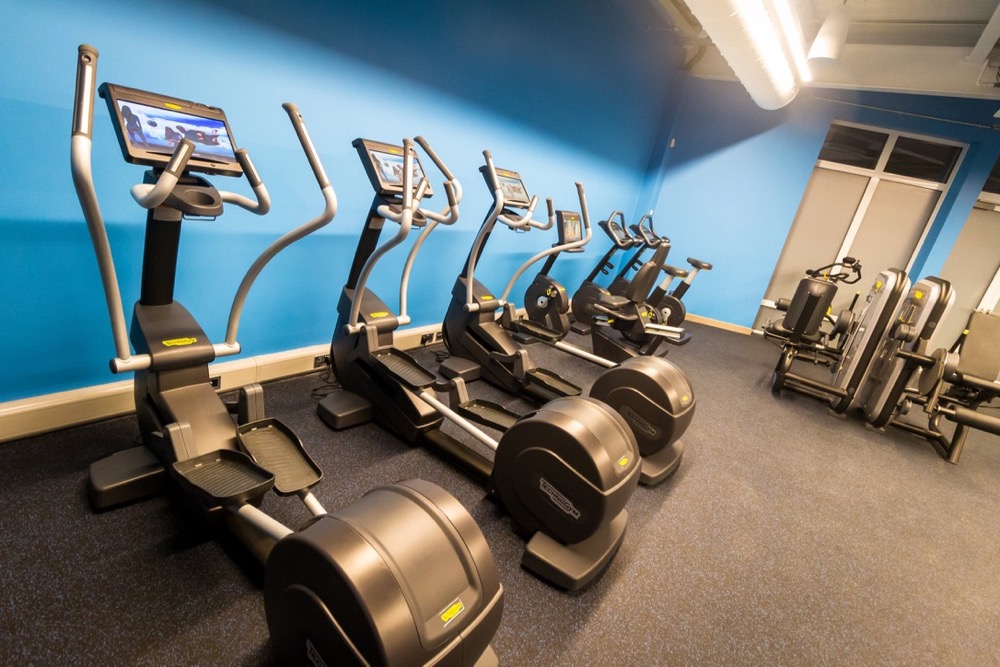 Our Experience
We arrived on a gloriously sunny Saturday afternoon (In fact I think it was the hottest day of the year to date) we checked into the hotel and were immediately presented with a glass of bubbly on arrival, what a nice start to the trip! After checking into our room (review of that coming soon) we made our way down to the spa area which is on the ground floor for our 4.30 appointments.
The renovation has seen the gym, which used to be next to the spa, moved into a new extension, so when you arrive at the spa reception you are transported into an area of Zen. We had pre booked our treatments ahead of time, so it was just a case of checking in and relaxing.
We were given out locker keys and off we went to change. Lockers come with slippers, towel and super fluffy robes. Once changed we went back to the seating area.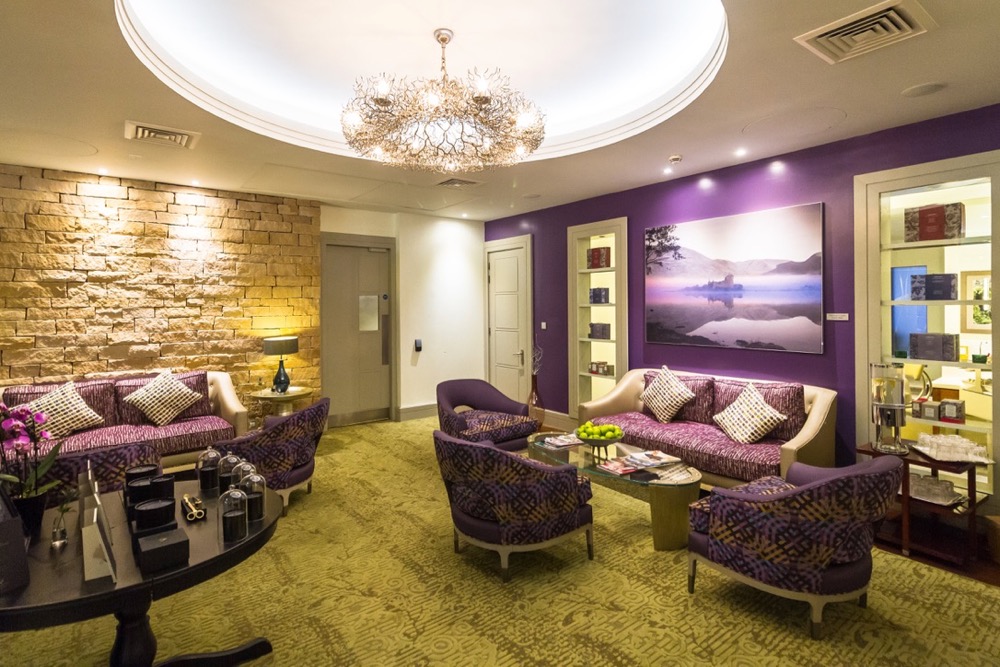 The spa menu is a real feast for the eyes and packed with lots of different indulgent treats, we both opted for massages, I went for The Hot Stone Massage – which is 75 minutes long priced at £136 and my partner went for the Tranquility Pro Sleep Massage also 75 minutes and £136. There are a whole host of other massage treatments depending on how relaxing you want things. The menu also offers facial treatments and a page of body treatments designed to enhance the absorption of moisture in the skin and reduce antioxidants. Wet treatments include a series of hydrotherapy water treatments and a series of additional bathing add ons. They also have a wide range of manicure and pedicures.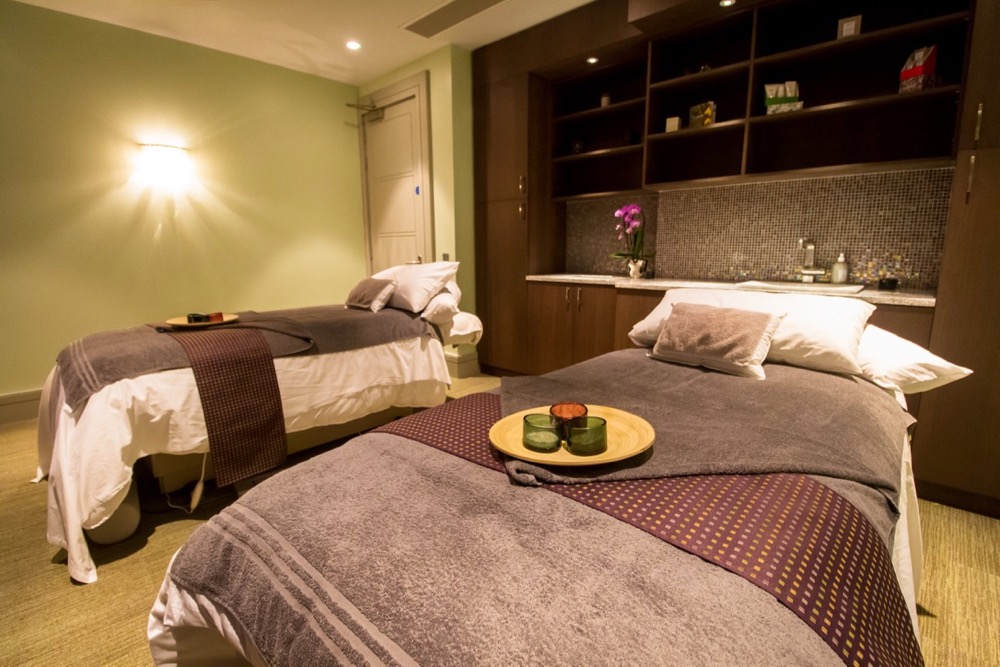 My treatment was complete bliss – most treatments are over one hour-long, so it gives you time to completely unwind. After chatting to my therapist we worked out how how firm I wanted and any areas of my back to work more on. I got into the heated massage bed, which comes with an array of quilts and blankets to keep you toasty warm. My hot stone massage started on my back and using a mixture of hot stones the therapist worked across my whole body over the space of the 75 minutes, which actually flew in I was so relaxed I was almost asleep by the end!
Post Treatment
After the spa treatments finished we were moved into the relaxation room which has soft dim lighting and day beds and allows you time to readjust from your treatment and slowly wake up.
All spa treatments allow you full access to the Kohler Waters Spa experience. I recommend you start with a gentle swim in the lap pool to wake the body up after your treatment. Then move into the jacuzzi area which has three rotating water experience.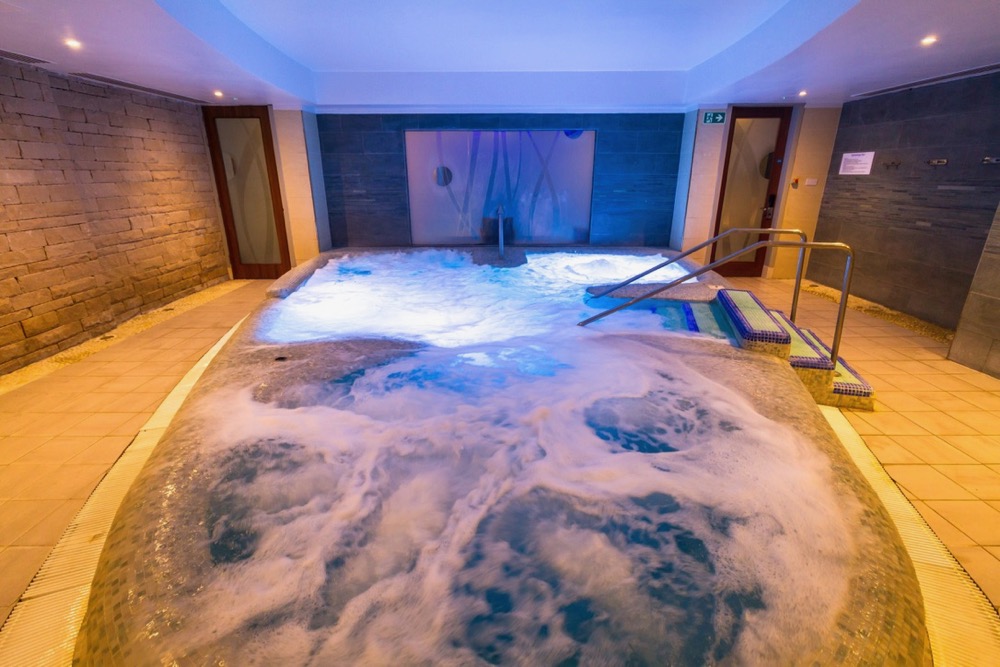 Not for the feint hearted there is a chilled plung pool, which we both experienced and I must say actually is quite blissful, freezing cold but you feel rejuvenated after it. After you have chilled out, excuse the pun, head over to the sauna and steam rooms.
Now I have been to many spas before in the UK, but I have never been to a roof top jazicci, we just don't have the weather for it. It shouldn't work with the weather, but it does, take off your spa robe and bare the cold Scottish air and slide into the bubbling hot jacuzzi waters. Its simply divine, I didnt want to get back out.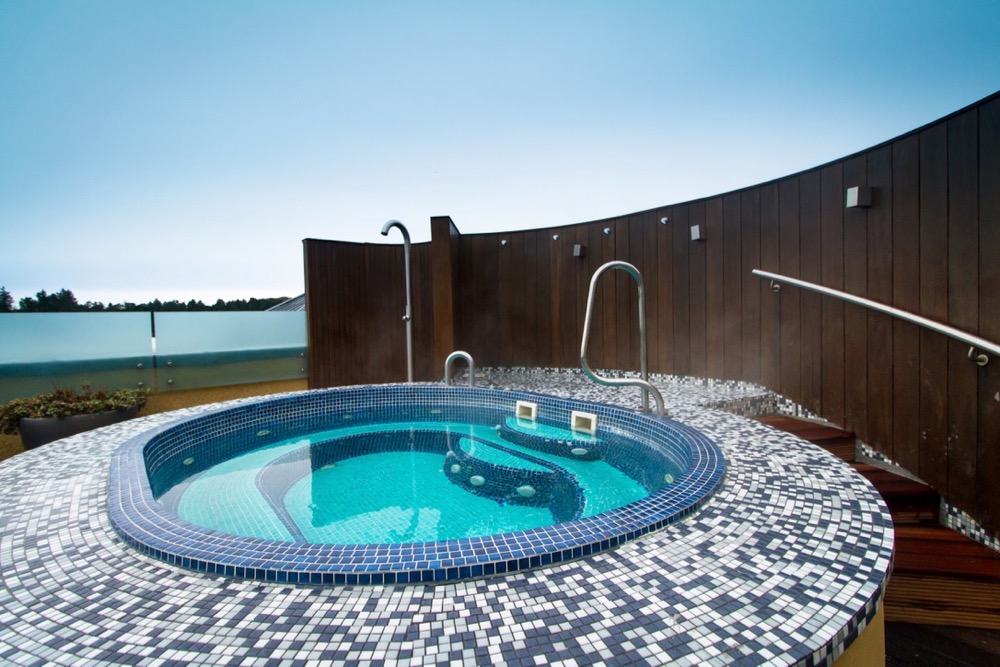 Feeling Peckish?
If you fancy a bite to eat, you can eat in the hotel's restaurants, but keep it simple and head to the spa cafe, which offer a range of lite and healthy dishes.

Final Details
Bordering the renowned 17th Road Hole of the Old Course, the Old Course Hotel is situated in a prime location overlooking the famous links courses. The Kohler Water Spa can be incorporated into hotel stays and is open to non residents too and being a short drive from both Glasgow, Dundee and Edinburgh a day spa trip is something I highly recommend. Kohler Waters Spa treatments can be booked individually, as well as in day packages and spa breaks, visit the website for full details and offers.
Address: Old Station Rd, St Andrews KY16 9SP
Web: www.oldcoursehotel.co.uk/spa/kohler-waters-spa