There's plenty of ways to work up an appetite for an indulgent meal. More than likely it'll be a cocktail, maybe a negroni, or my favourite, the classic gin gimlet. Yet in Copenhagen the locals can go about it in a very different way – by taking a pre-dinner a sauna, writes Andrew Forbes.
It was before spring had sprung when I visited the Danish capital earlier this year. There were flurries of snow in the air, as we hopped off the blue and yellow water bus at the pier in in Refshaleøen. We were heading to one of the city's most hip restaurants, La Banchina.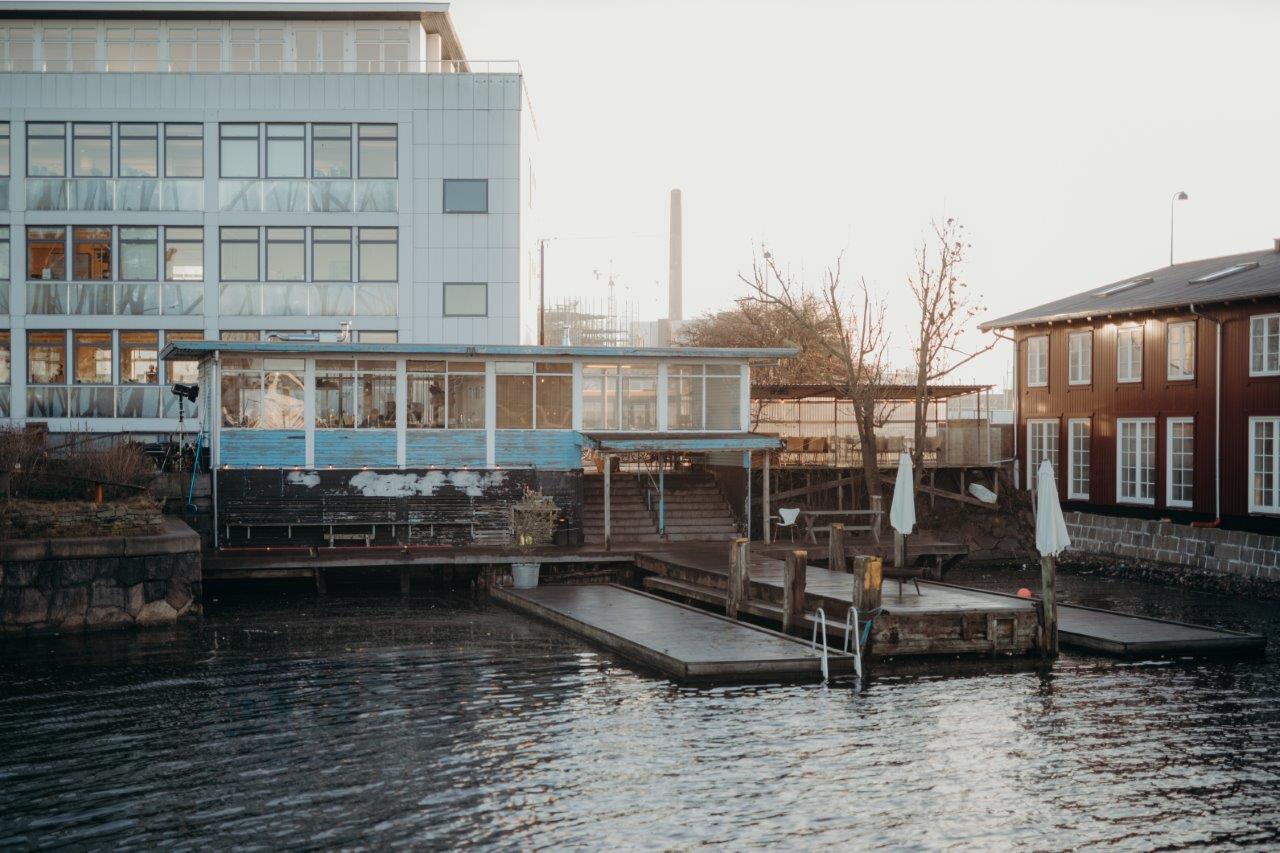 As we approached the understated timber building on the water's edge we caught sight of guests, skin rosy red for the sitting in the restaurant's wood-fired sauna, diving off one of the adjacent piers into the icy waters!
On-trend location
La banchina has been created by Christer Bredgaard, who renovated this abandoned wooden building, once a ferry waiting room for workers from the former shipyards. Now this side of Denmark's harbour is becoming increasingly trendy, with bars, restaurants and galleries – a regeneration kick-started by the construction of The Opera House, the striking new performance space for the Royal Danish Theatre.
During the day, La Banchina is a relaxed, informal all-day café bar. The style is student – with bare wooden tables, and a bar where the team prepare simple dishes from an organic menu.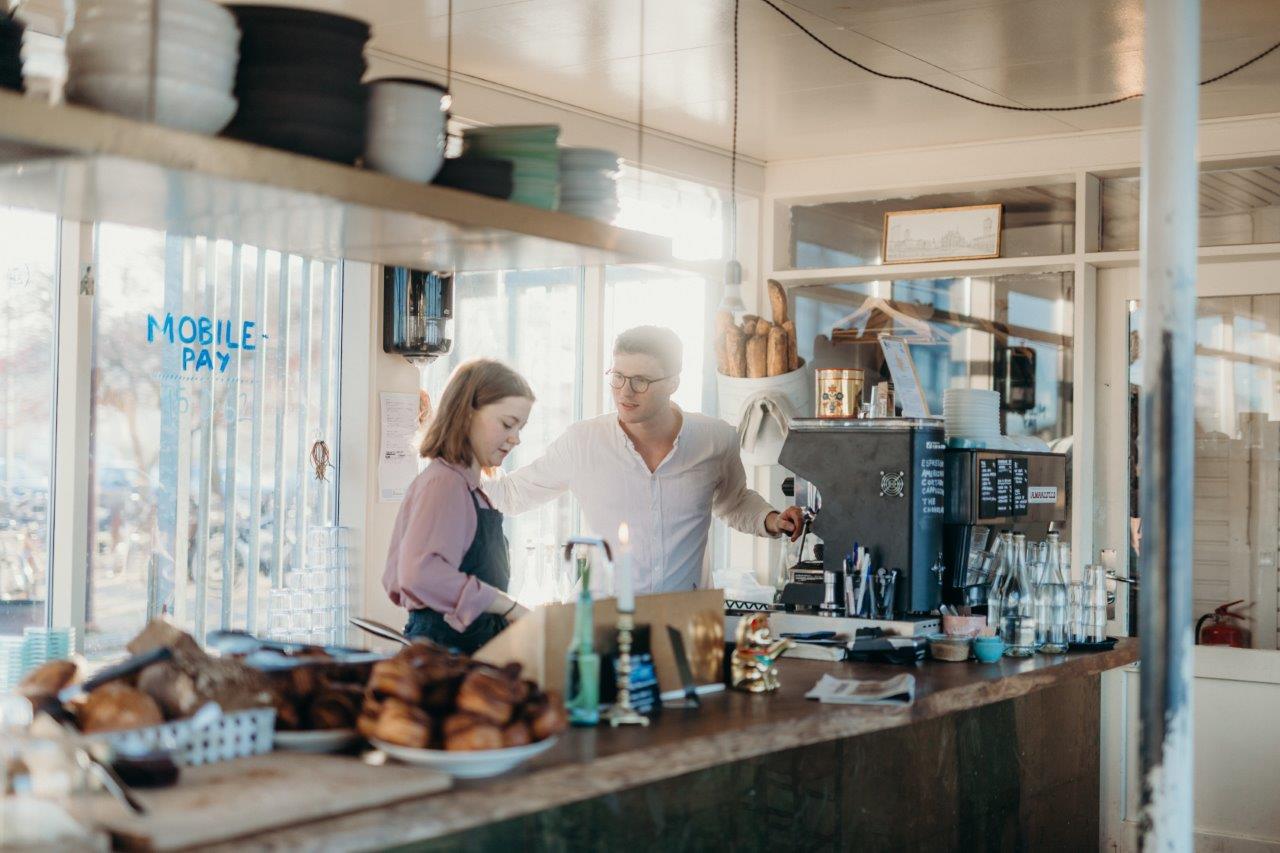 We started a with a warming Jerusalem artichoke soup; then a salad of potatoes with anchovies, before tucking into a creamy homemade custard pudding. The local fruity beer was delicious too.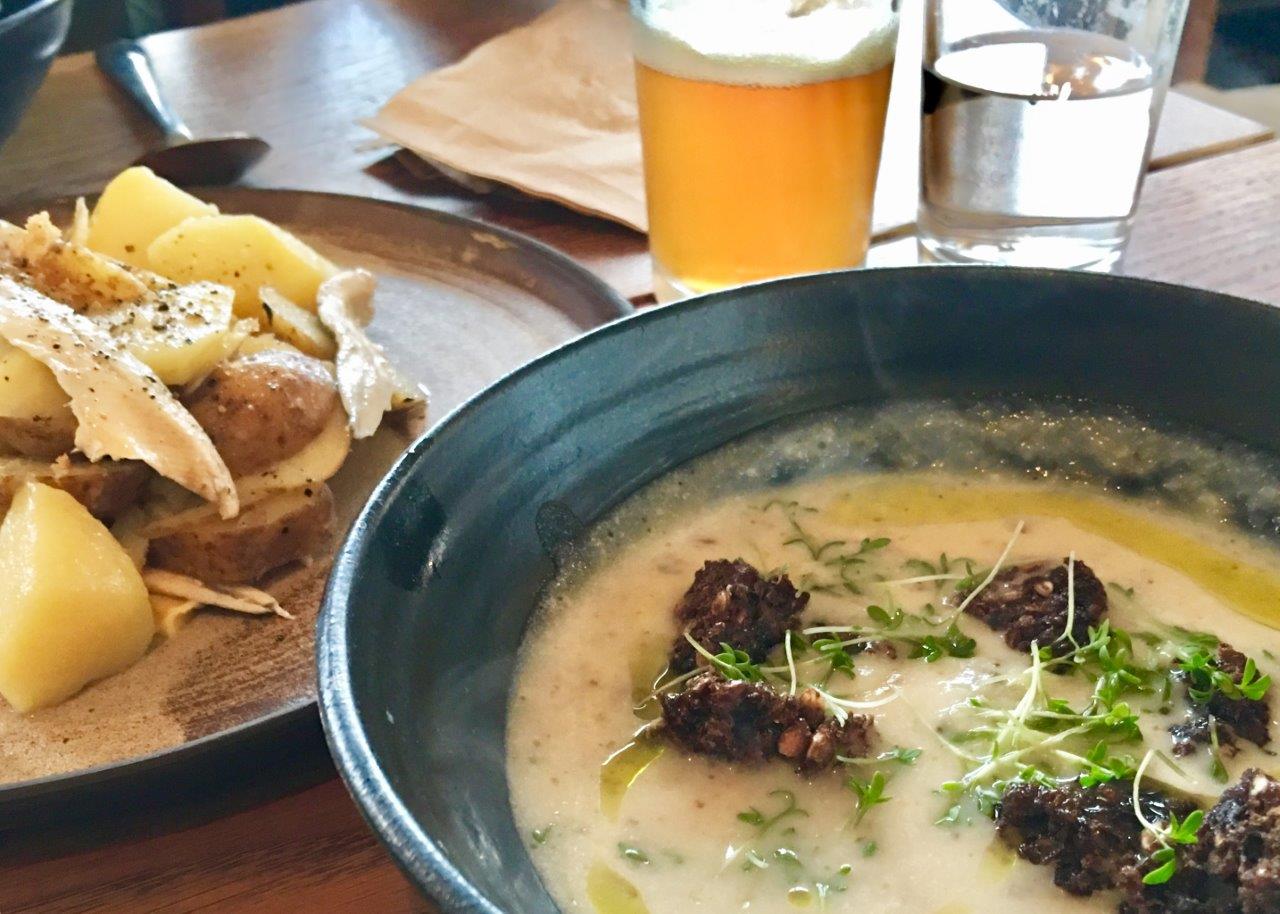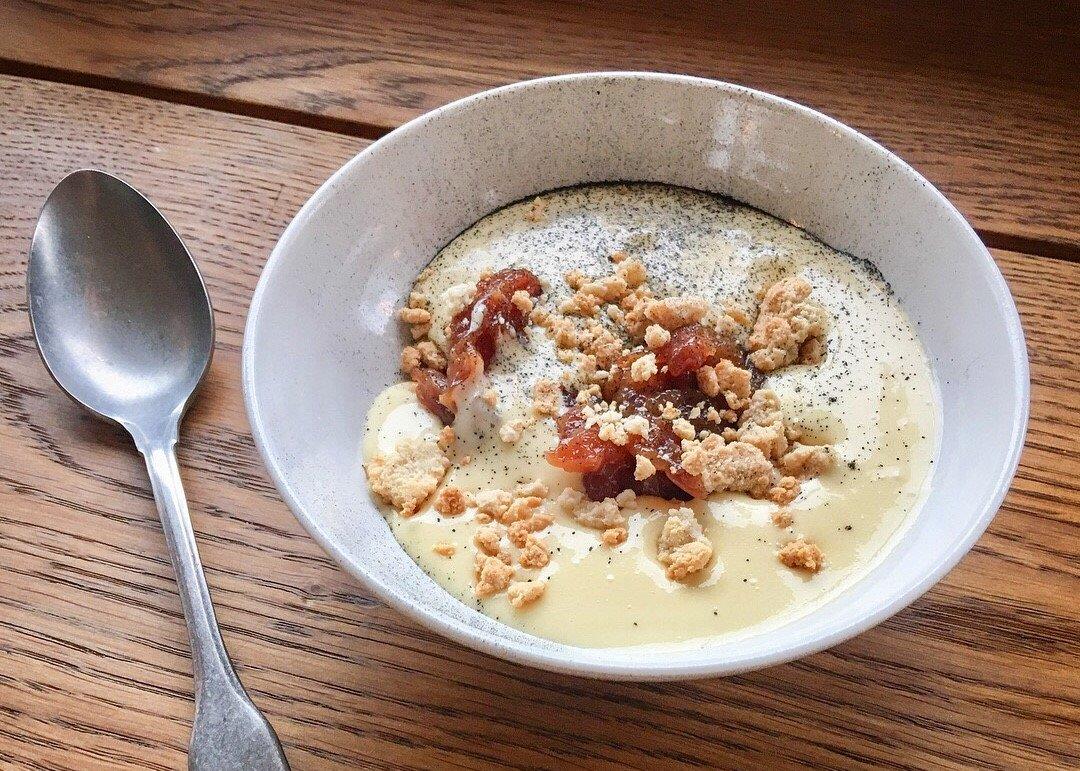 Gourmet Evenings
In the evening things more up a notch when Linus Kanfall heads the small team creating a menu combining selected imported products, most notably from Italy (Banchina is Italian for pier) together with local season produce. It's described as modern Nordic gastronomy.
Yet it's not just the food that draws the in-crowd. The 8-person sauna, with its cylindrical glass panoramic window looking out over the harbour, has quite a dedicated following; whilst in summer the adjacent piers are the place to sit, legs handling in the refreshing warren as one sips cocktails.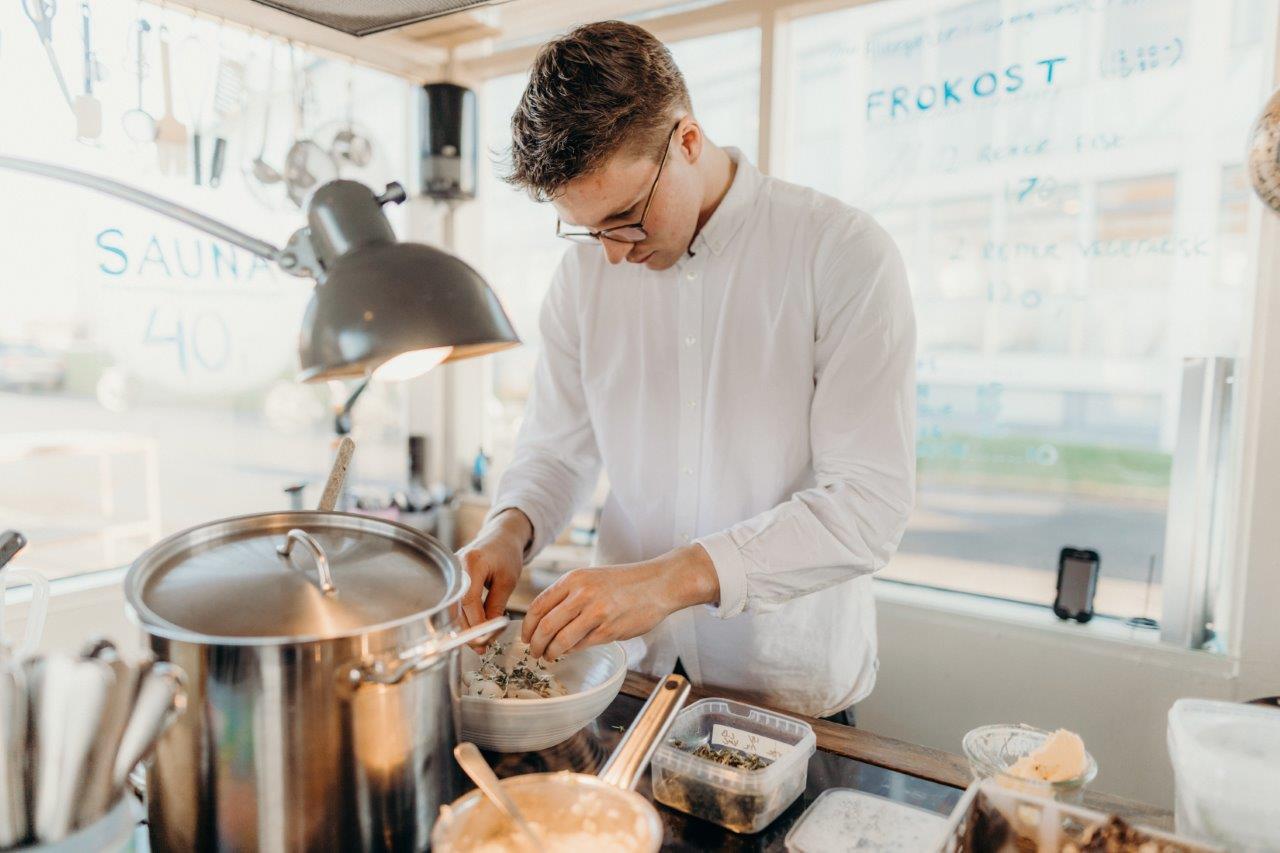 Information
La Banchina
Refshalevej 141A, 1432 Copenhagen
Denmark
E: Info@labanchina.dk
W: LaBanchina.dk/en/