I have to admit that of all the cuisines in the world, the gastronomy of the Eastern Mediterranean is a favourite. From tasty, salty cheese like halloumi; the sour of lemon and pomegranate on rich hummus, the smoky baba ghanoush, to the sweetness of baklava, I just don't think there is produce or dishes from this captivating region that I don't like.
Aromas & Flavours
Lebanese cuisine is a true celebration of all of the flavours and aromas of the Eastern Mediterranean and Middle East.
I just love the explosion of aromas, from cumin and cinnamon; to the intense freshness of a tabouleh salad with zesty lemon and freshly cut herbs. And of course, the richly flavoured lamb and beef kebabs and shish skewers.
So, it was with much anticipation that I recently dined at Les Jardins du Liban, the new Lebanese restaurant that has recently opened on the chic Puente Romano resort.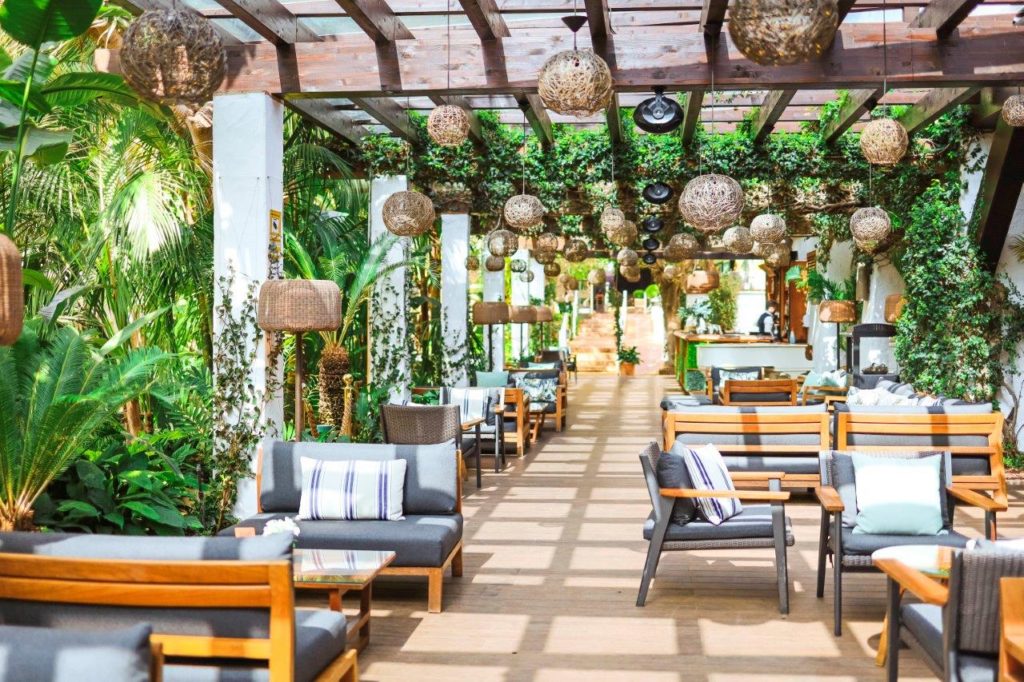 Set in Les Jardins, the restaurant is steps away from the lively La Plaza, and close to la Selva drinks terrace, yet ensconced in its own privileged location surrounded by nature. The terrace leads into the main restaurant, dressed in faux foliage, bringing the outdoors in. The look is simple elegance.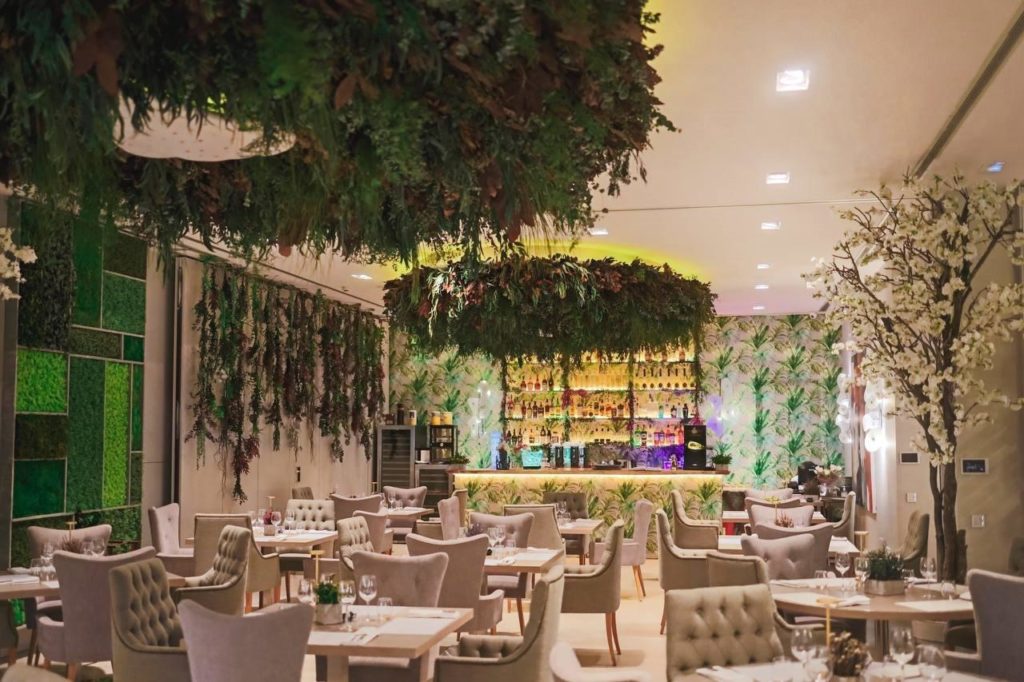 Marvellous Meze
The menu is ideal for sharing. In fact, I could happily order just starters in this type of restaurant – a mix of plates including hummus, tabouleh, vine leaves, and halloumi cheese.
But of course, there are main dishes to tempt you, including a selection of meat skewers and kebabs, and vegetarian and vegan plates like salads and of course specialities like falafel.
The wine list includes Chardonnay Ksara and Chateau Musar Blanc from the Lebanon.
Puente Romano brings together all the perfect ingredients for a memorable night out – a great location by the Mediterranean, a winning atmosphere, with uplifting DJ sets that set the mood, as well as elegant fellow guests, and don't forget, plenty of interesting places to eat. From taking an aperitif in La Selva tropical terrace, to enjoying a nightcap in La Plaza, it's the fabulous night out we all need right now.
Information
Les Jardins du Liban Restaurant
Website: www.puenteromano.com/dining-and-drinks/les-jardins-du-liban/
Address: Puente Romano, Bulevar Príncipe Alfonso von Hohenlohe, s/n, 29602 Marbella, Málaga, Spain
Phone: (+34) 676 251 427
Puente Romano Beach & Spa Resort
Puente Romano is home to one of the most exciting dining hotspots in Andalucía with menus to suit even the most discerning of palates. At the expansive 13 acre resort travellers will find over 15 restaurants with cuisines from all over the world including the beach front Sea Grill, Nobu Restaurant as well as newly opened Les Jardins Du Liban.
Located in the heart of the striking tropical gardens, guests will find Les Jardins Du Liban serving a fresh take on Lebanese food where you can enjoy light, fresh and refined selection of the most characteristic flavours from savoury to sweet. Stunning decoration and unique atmosphere.
Website: www.puenteromano.com