With snacking practically being a national pastime in Spain, it's real pleasure to turn away from tapas sometimes, and instead enjoy a gourmet meal, especially a lunch with friends or colleagues. As I discovered recently in Palma, this doesn't mean breaking the bank; especially if you choose the gourmet Menu del Día at the Hotel Sant Francesc, writes Andrew Forbes.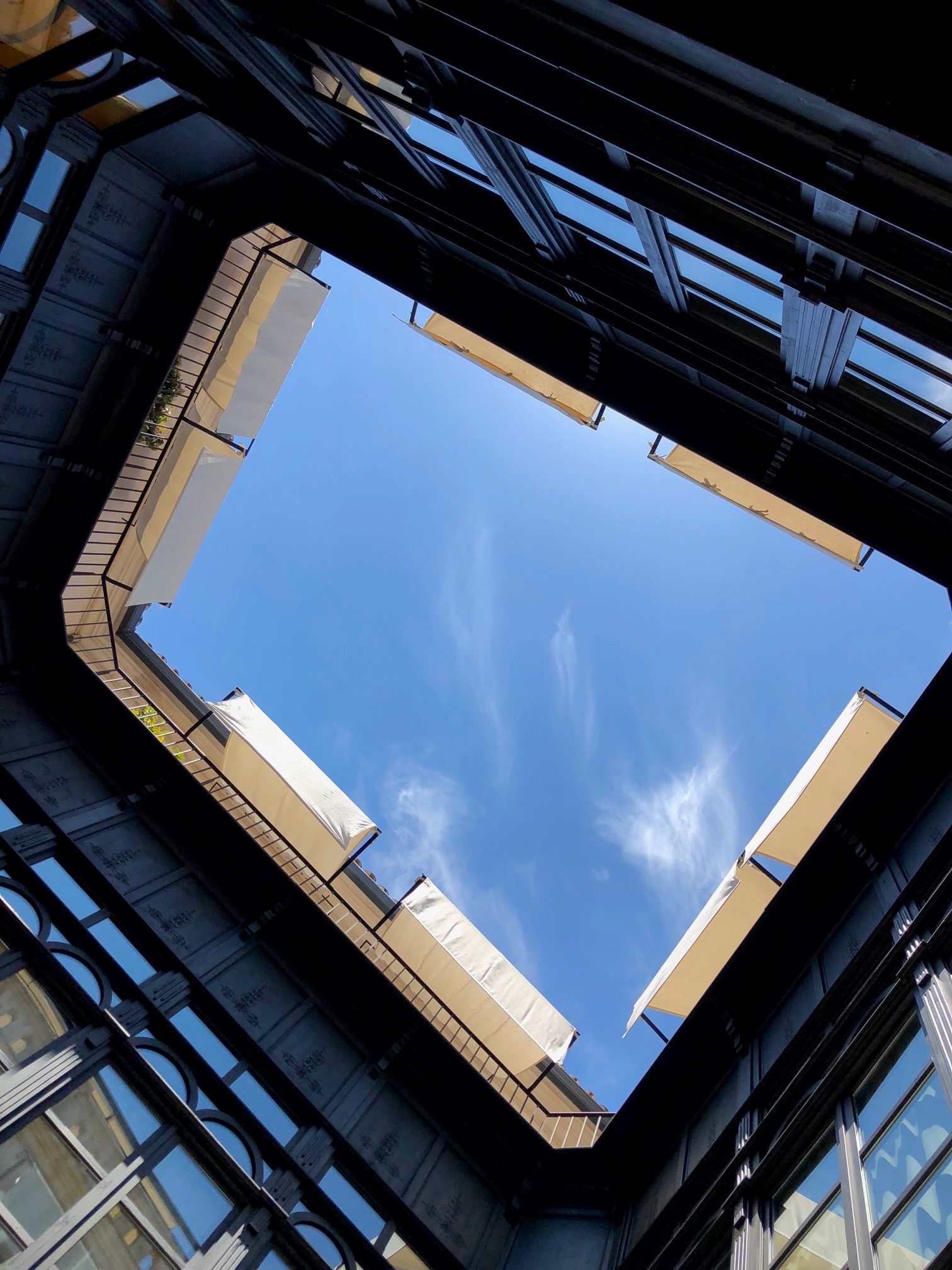 Mallorca's elegant capital has emerged over recent years as a chic city break destination combining the relaxed Mediterranean island vibe of the Balearics with the sophistication of an historic city well-served by upscale hotels and restaurants.
Hotel Sant Francesc, part of the Essentially Mallorca network (luxury properties, venues and experiences available on the island), has very much been part of Palma's renaissance. It was amongst the first truly upscale, luxury boutique hotels, bringing genuine 5-star style, design and flair to the old town.
Part of the White Lines Hotels curated collection of unique properties, this super-stylish renovated 19th century mansion is home to The Quadrat Restaurant & Garden. Well-known Chef Simon Andreas Petutschnig established Quadrat as a fine-dining eatery on the island. Now, Chef Alfonso Lilo has taken the helm, bringing to Quadrat his own style and skills.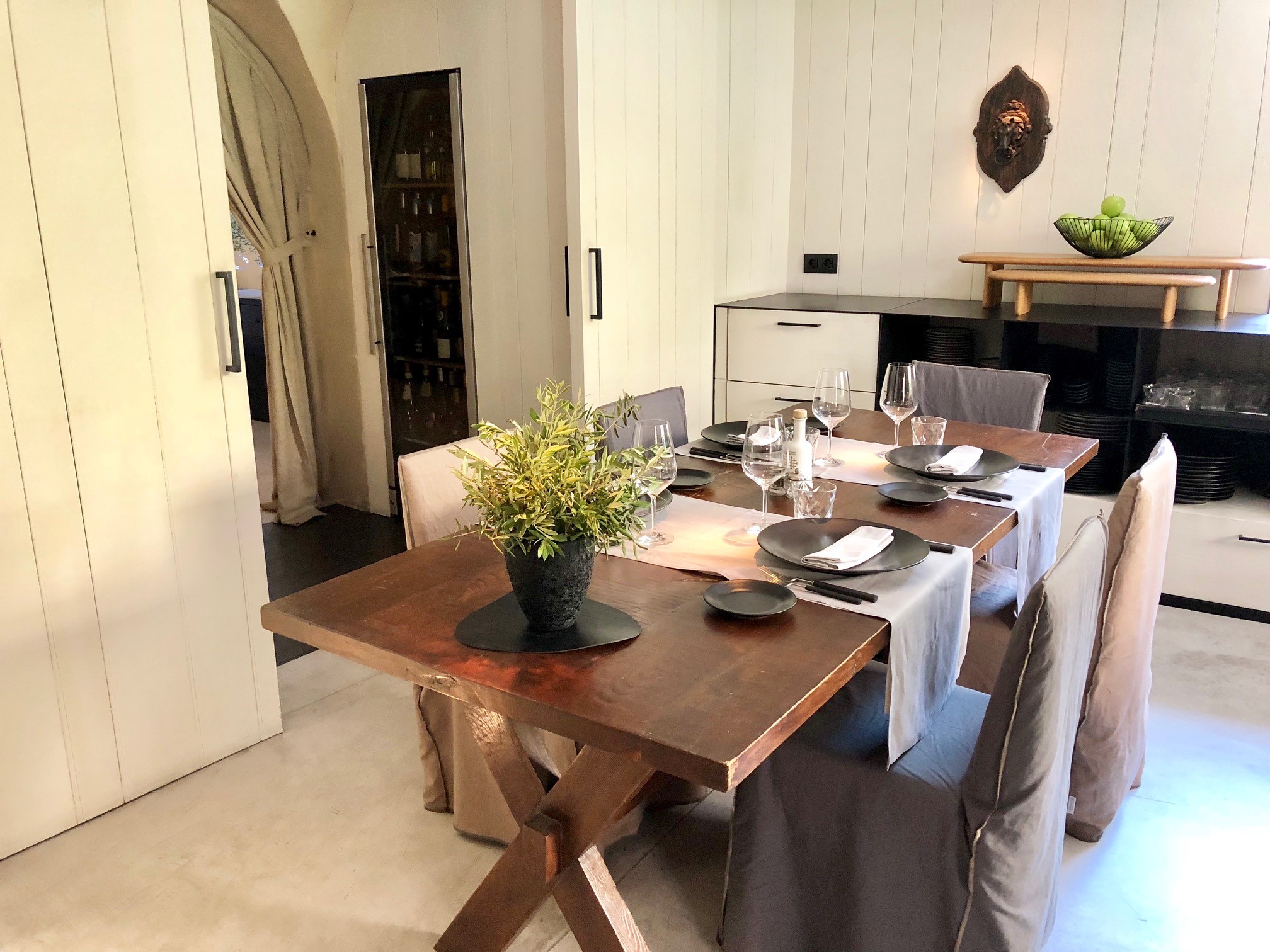 Lunch is a relaxing opportunity to enjoy the restaurant, as it also has a charming garden terrace.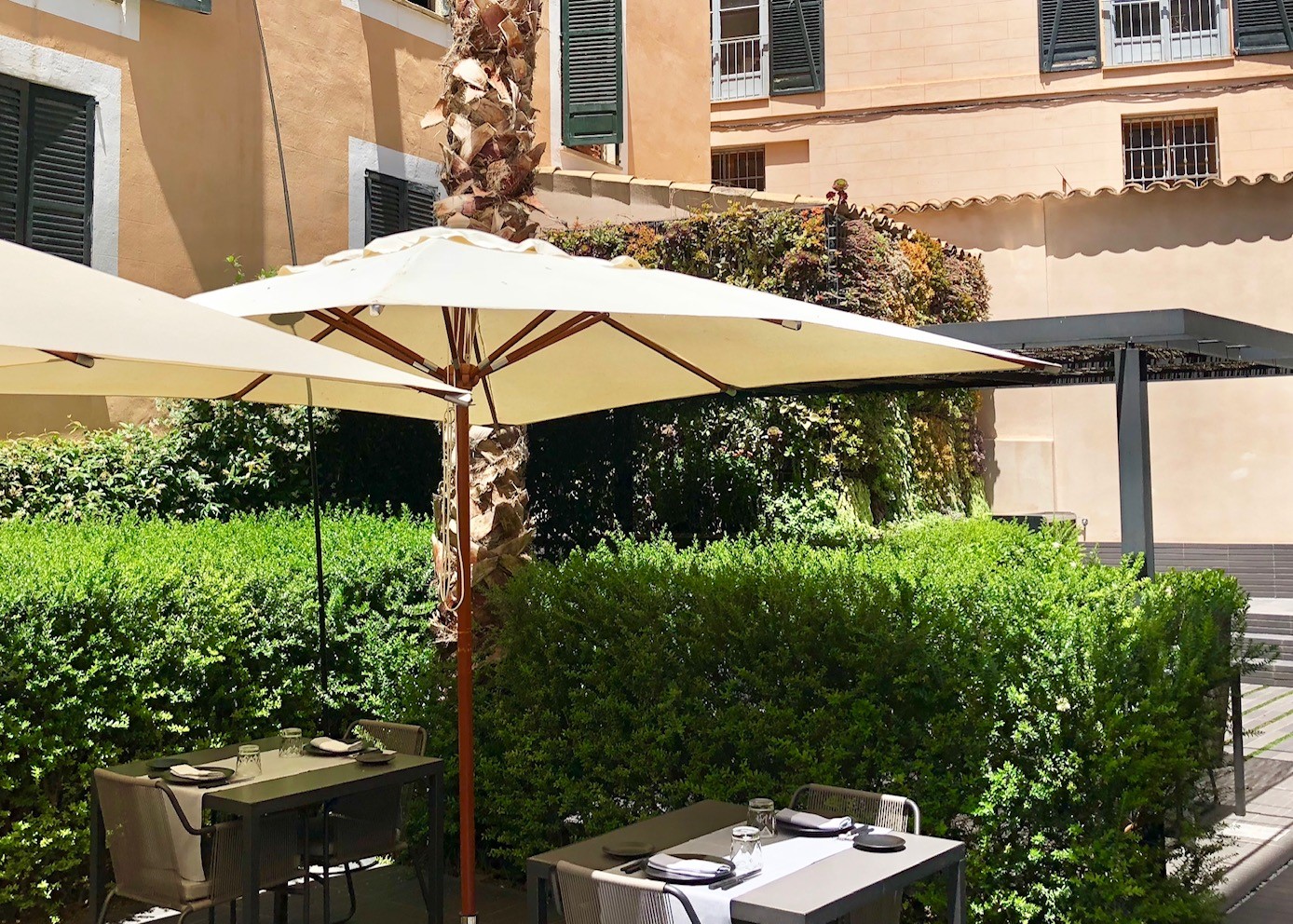 What's more, the 3-course daily menu, 'menu del dia' offers a chance to try the fine-dining of Chef Lilo, yet at the remarkable price of around 23.50 euro.
There is an excellent wine list, including well-priced local Mallorca wines by the glass. I particularly enjoyed the young prensal white wine from the Ribas winery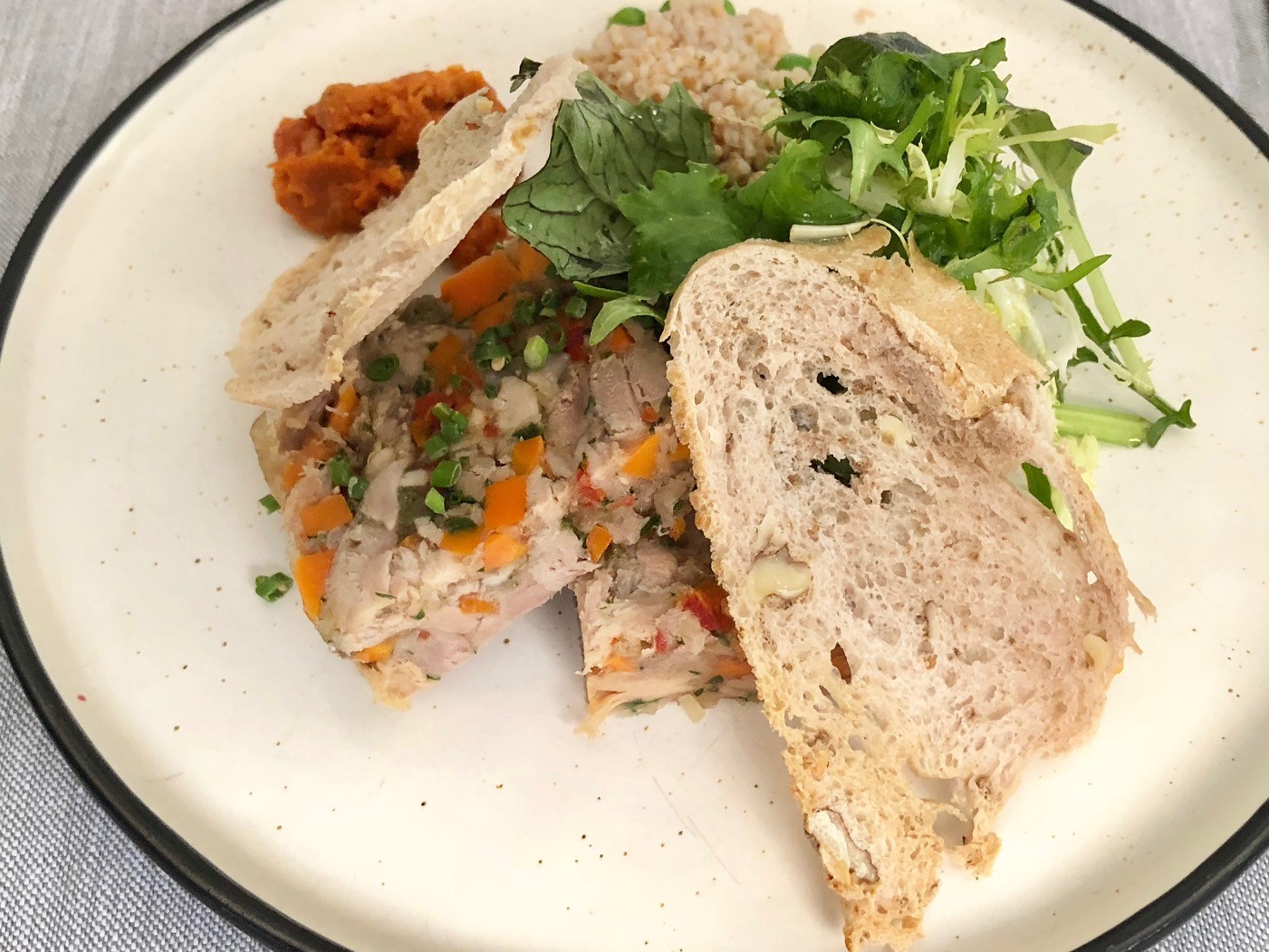 Pork Shank Terrine with peas & tomato relish (typical lunchtime starter)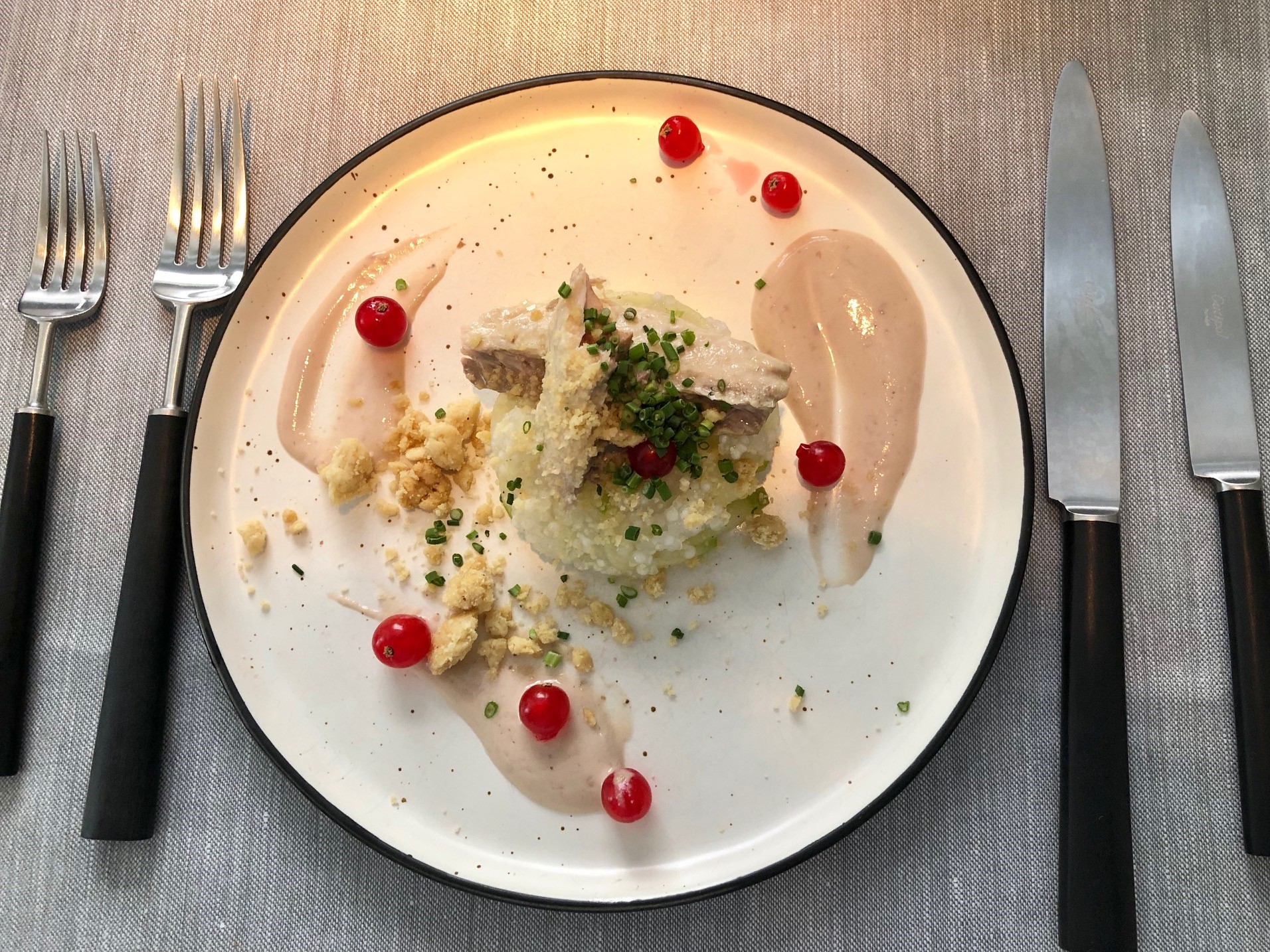 Smoked Mackeral, Tapioca & Apple Timbale (typical lunchtime starter)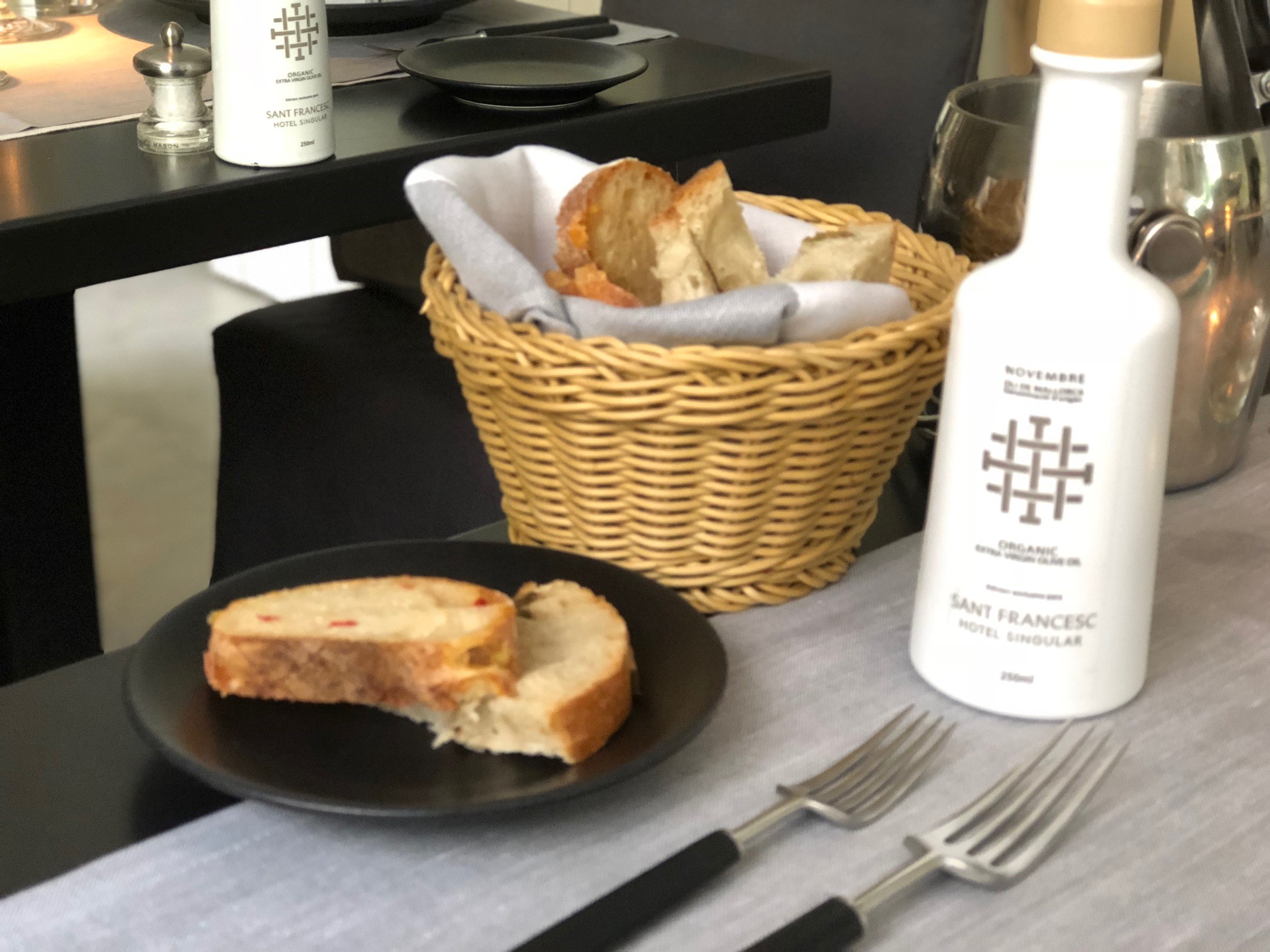 Handmade breads and the hotel's own gourmet olive oil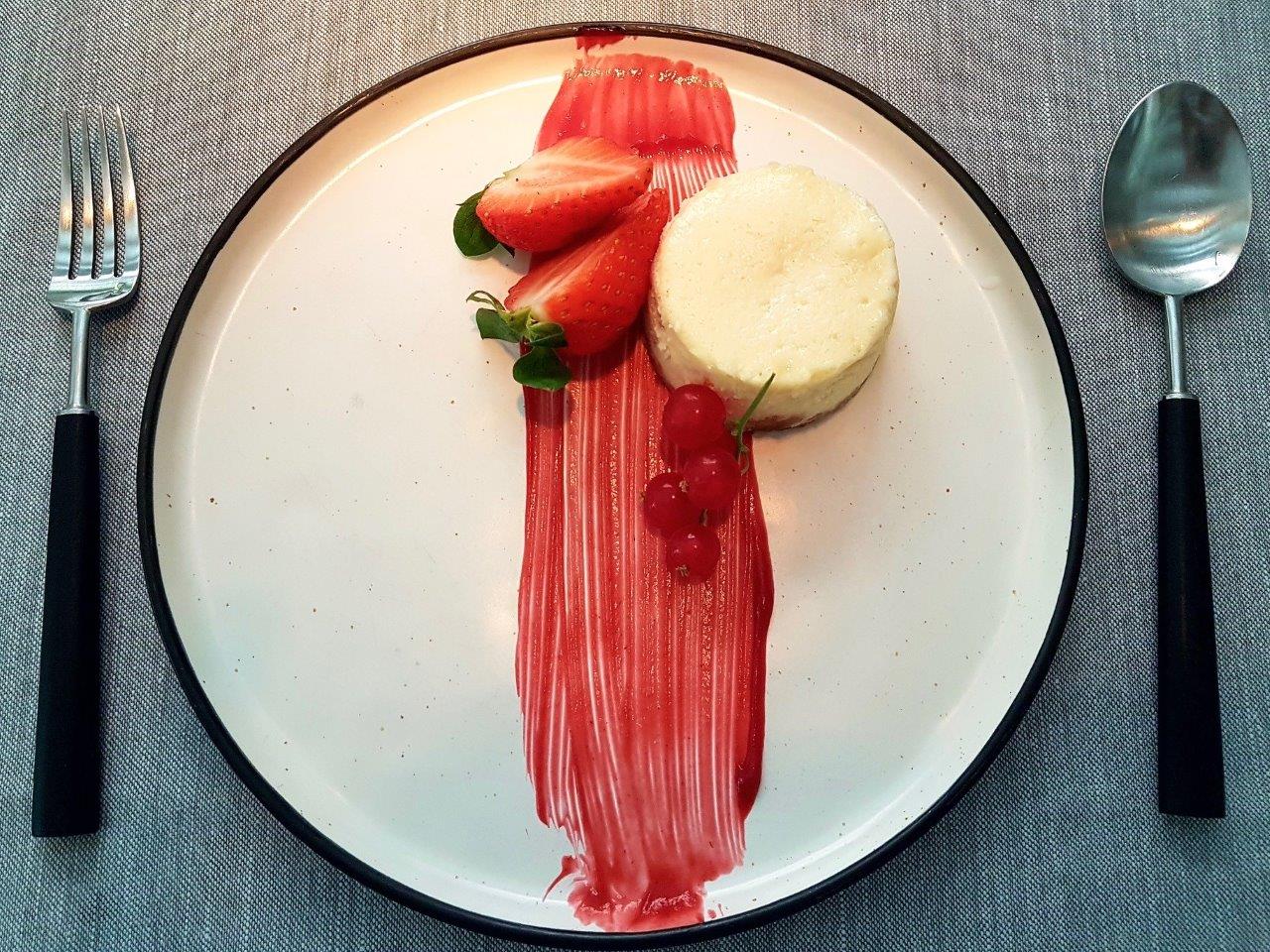 Mini Cheesecake with Blueberries (typical lunchtime pudding)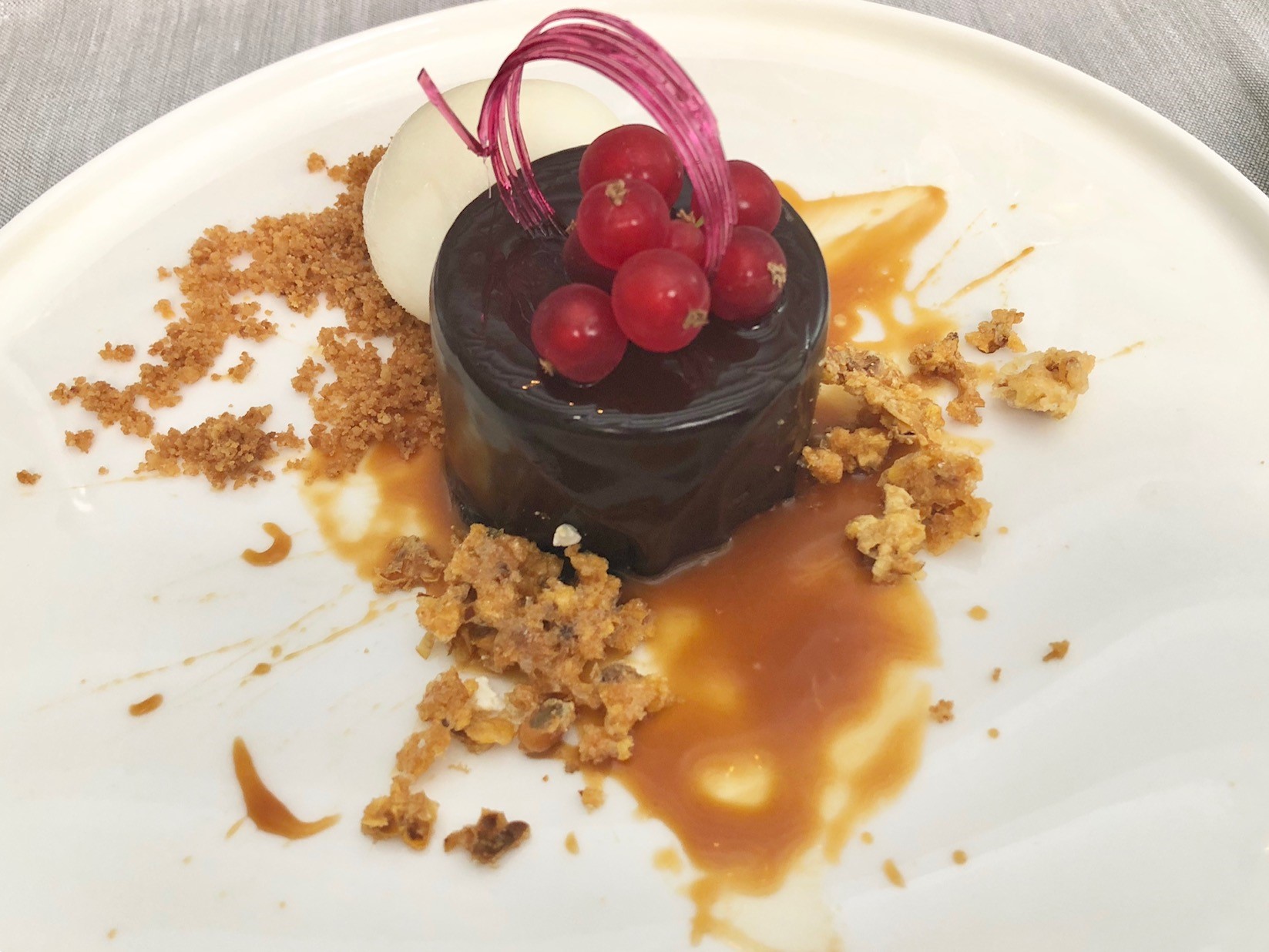 Chocolate & Strawberry ice-cream sandwich (typical lunchtime pudding)
You can see details of the seasonal menu here.  Chef Alfonso Lillo creates unfussy Mediterranean dishes with a genuine gourmet flair.
It's a perfect distraction during a day's sight-seeing in the city – as well as a relaxing discreet setting for a business lunch with colleagues.
Buen proveche!
Information
Quadrat Resturant & Garden
Hotel Sant Francesc
info@hotelsantfrancesc.com
Tel: +34 971 787 230