The latest expression from Littlemill is its oldest ever release, providing collectors with a rare opportunity to own a piece of the lost distillery's legacy. In collaboration with the world-renowned photographer, Stefan Sappert, the launch of the 45-year-old liquid, commemorates the brand's 250th anniversary.
Scotland's oldest licensed distillery
Founded in 1772 in Bowling, West Dunbartonshire, the distillery that shaped whisky production, was sadly lost to a fire in 2004. Master Blender of Loch Lomond Group, Michael Henry, has held guardianship of the last remaining rare casks ever since. The liquid has been taken from a single distillation on 4th October 1976, which was re-casked into American oak Hogsheads in 1996, before maturing in first-fill Oloroso sherry hogsheads for a final six months.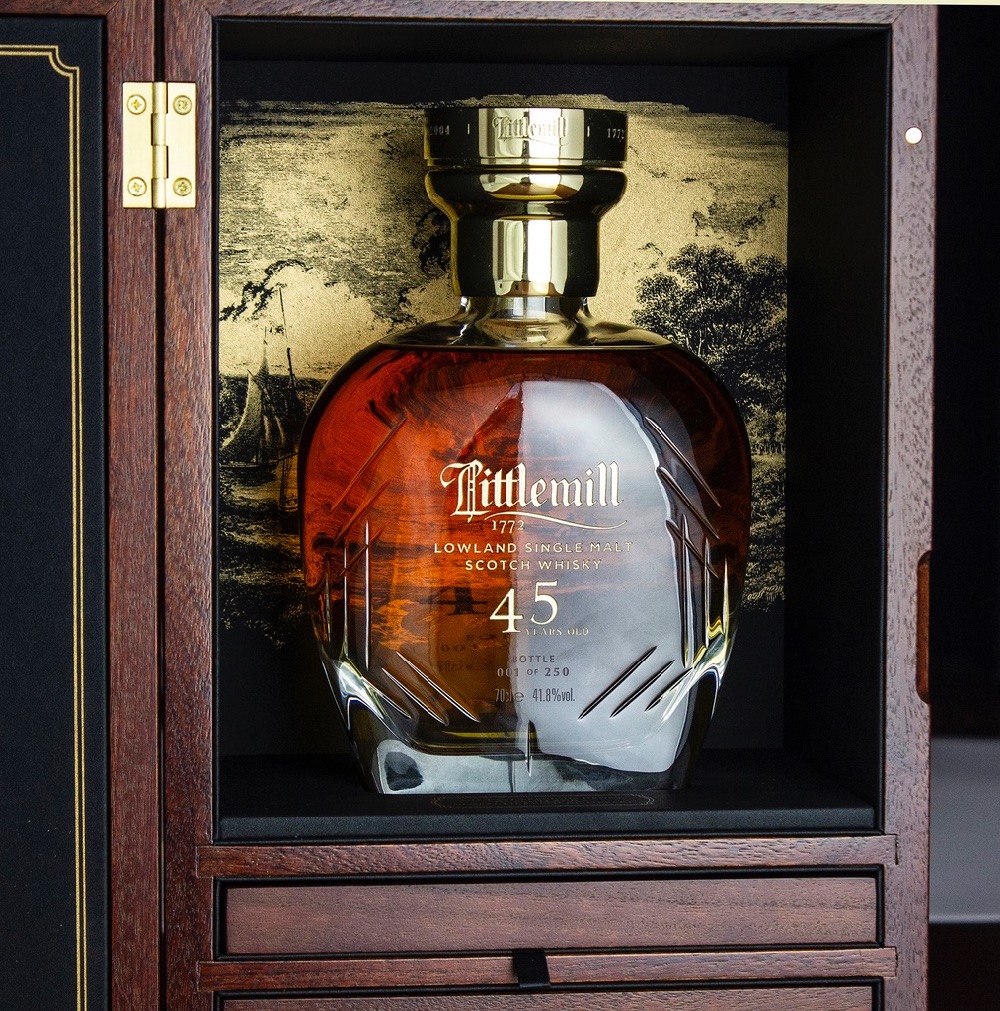 Stefan Sappert 
In addition to being a significant time for whisky production, the 1700s saw the development of the art of photography. So a celebration of both forms seemed appropriate and Stefan Sappert was chosen to work alongside Littlemill. The photographer's technique, silver on black glass, combined with state-of-the-art production creates dramatic and atmospheric imagery, as such, his portfolio includes international stars Alice Cooper, Joss Stone, Sting, Rod Stewart, and David Duchovny. Stefan has worked with Michael Henry – a kindred spirit and skilled craftsman – to create an exclusive collectable for the Littlemill 250th Anniversary Release.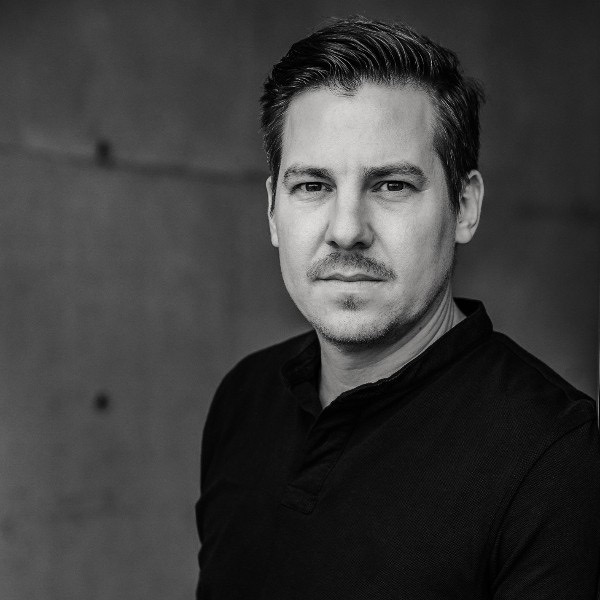 Stefan Sappert said: "The art of whisky-making is fascinating. Like wet plate photography, it captures a moment that requires an equal amount of patience, dedication, passion, and most importantly, time. My work uses one of the oldest photographic processes that link directly to the 1770s, where the basis of creating permanent photographs was discovered and when Littlemill was founded. I work with an old wooden camera and a historic lens that is over 160 years old. The result is not just a digital image, but a genuine piece of art."
Read our guide to our favourite whisky
Paying homage to heritage
The design draws inspiration from a Victorian bellows camera box with a traditional lens, created by Morans Wood Components and Scottish crystal studio Glencairn Crystal. Inside, each handblown crystal decanter by Glencairn Crystal, has been inspired by a camera aperture and is topped with a hand-turned and finished gold-plated collar and stopper which notes special milestone years from Littlemill's history.
Stefan has manufactured 250 silver on black glass photographic plates. Found in a drawer under the decanter, these recapture an image of the River Clyde close to Littlemill's doorsteps. Each individually numbered plate is completely unique and exclusive, incorporating Stefan's signature and fingerprints on the reverse. As Dunbartonshire was historically the largest Scottish glass producer of the era, each plate has been created to perfectly captures the essence of Littlemill's spiritual home.
Remembering Littlemill
Michael Henry, Master Blender of Loch Lomond Group, said of the launch: "Littlemill was lost before its contribution to whisky could ever be fully acknowledged and applauded. However, we are lucky to have the remaining few casks under our care, a stone's throw from where the original distillery once stood, and it felt only right to mark this significant milestone with a very special limited release. Distilled in 1976 and double distilled in Littlemill's bespoke straight neck pot stills which were designed to give a triple distillation style character, this is a lowland single malt whisky of exceptional character. In keeping with our records of how Littlemill was treated, I have given the liquid a final six-month finish in first-fill Oloroso sherry hogsheads. You can taste the history in every precious drop, from elderflower, chamomile and lemon zest, to the silk-like creme caramel and tart green apple, and the warming ginger and cinnamon spice finish.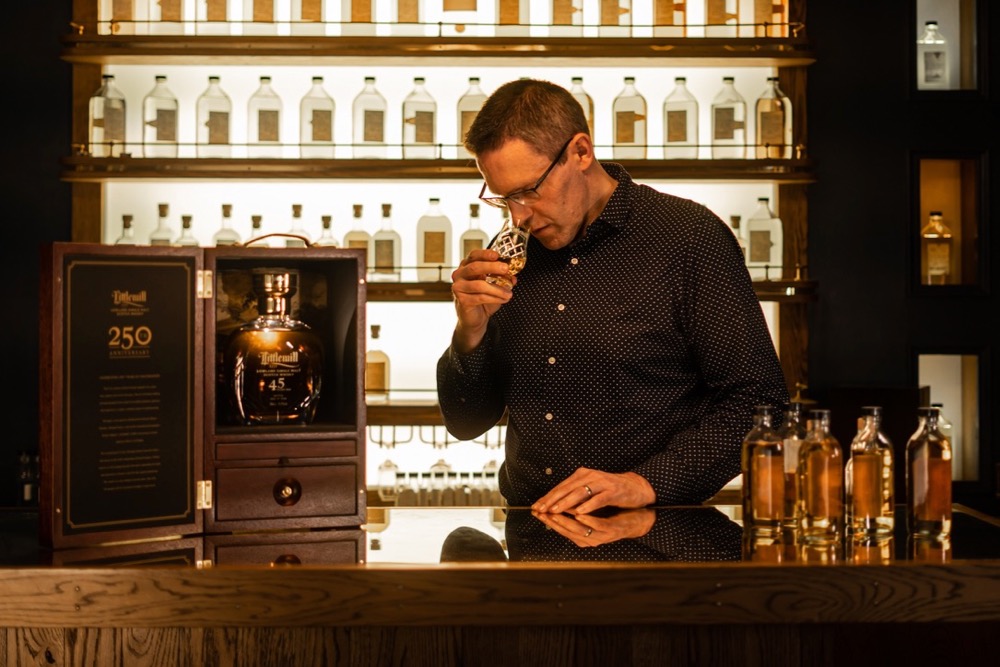 "Our partnership with Stefan has allowed us to explore the meeting of our crafts, both of which preserve and revive the past. I have hugely enjoyed sharing our passion, patience, and respect for tradition. His artistry and our remarkable liquid have combined to make something incredible for collectors. It is a true privilege to be part of Littlemill's final legacy and we are so excited to be offering 250 custodians the opportunity to own this rare piece of whisky history."
Celebrating 250 years
Research into the history of Littlemill and its connections with photography was supported by The Royal Photographic Society, one of the world's oldest photography communities. Dr Michael Pritchard FRPS, Director of Education at The Royal Photographic Society, added:
"The history of photography is interwoven with such meaningful moments from the past. It captures the imagination and solidifies a moment in time. It has been wonderful to play a part in this project and explore the connections and shared milestones between photography and whisky in celebration of Littlemill's remarkable 250th anniversary."
Littlemill Tasting Notes
Nose: Floral elderflower and chamomile with grapefruit and lemon zest, deeper sweet notes of toffee with marzipan, almond and vanilla. 

Palate: Silk-like mouthfeel floats over the tongue, crème caramel and vanilla syrup with tart green fruits of apple, pear and lime, gentle cinnamon and nutmeg spice. 

Finish: Long with mouth-watering green fruit, some dry oak tannin then warming ginger and cinnamon spice

.
Buy This Whisky
Non-chill filtered and bottled at its natural colour, with a natural strength of 41.8% ABV, the Littlemill 250th-anniversary release is limited to 250 individually numbered bottles and is now available worldwide, priced at £9,500 each.