Once your child is a teenager, going on holiday together becomes more relaxed. You're not limited to certain destinations as they're immune system is on-par with adults. You don't need to worry about nappy changes, finding "child-friendly" hotels, or catering for picky eaters.
Travelling with a teenager is the perfect time to show them some of your favourite destinations and build lasting family memories before they leave home for good. From New York to Rome, your options for a fun-filled luxury holiday with a teenager are truly endless.
We think it's time to seize the day and plan a luxury holiday that your teenager will love. Our informative guide features some of our favourite destinations, hotels and attractions perfect for older children.
Short Haul: Rome, Italy
With its fantastic cuisine and remarkable history, even the grumpiest teenager won't sneer at Rome. Plus, you can bring the classroom to life by coordinating a trip with their school curriculum, making your luxury holiday feel more like an educational investment. If they get bored of museums and ancient history, there's plenty of other things to check out. Throughout the city, you'll find many restaurants serving teenager's favourite foods — ice cream (gelato) and pizza.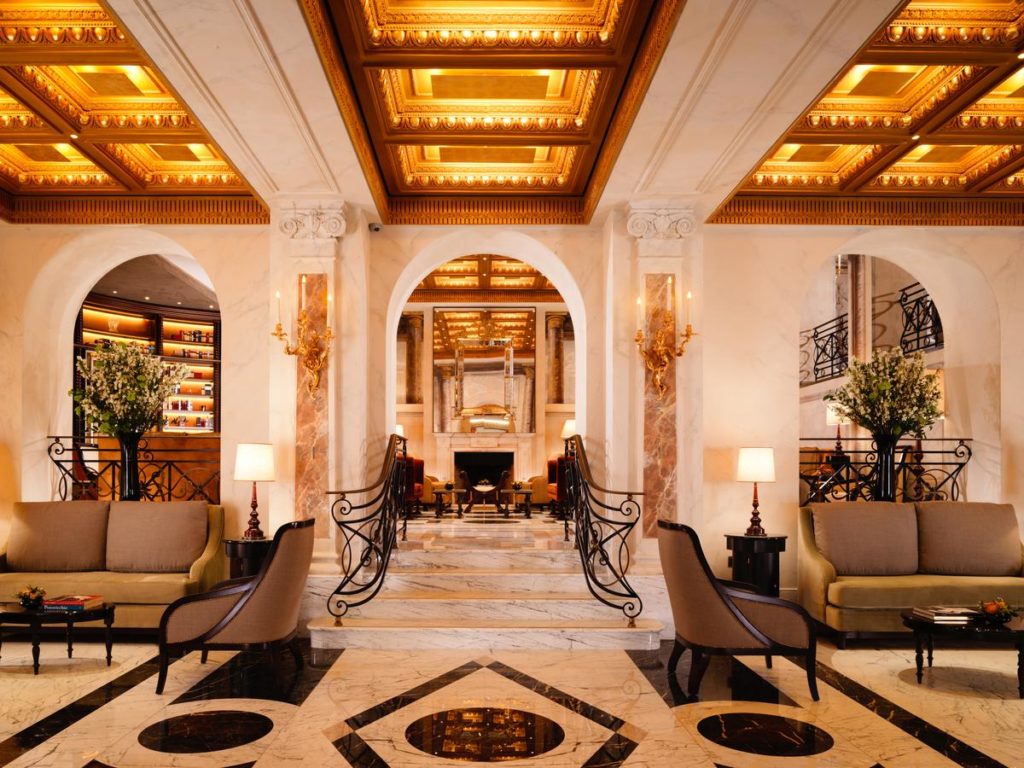 Things to See/Do
Rome is bursting with history, artistic masterpieces and iconic sights, from visiting the Vatican to exploring the Colosseum. Teenagers and adults alike will love this vibrant, cosmopolitan city.
The Colosseum. Any trip to Rome would be incomplete without a visit to one of its most iconic sights. Built in 70 AD, the Colosseum provides a fascinating insight into life in Ancient Rome as it was here that gladiators, wild animals and criminals fought to the death. We recommend buying tickets before you go to avoid the massive queues. You can also buy combined tickets for the Forum, Colosseum and Palatine Hill.
Trevi Fountain. As one of the most famous fountains in the world, teenagers will recognise Trevi Fountain from well-known movies. Rumour has it that by throwing a penny into the fountain, your wish will come true. Teenagers will love posing for photos here, while adults can admire one of the largest and most impressive baroque fountains in Rome.
Vatican City. While it's not technically part of Rome, going to the Vatican City is a must. Not only is the Vatican City the smallest state in the world, but it also houses one of the world's most impressive art collections including the Sistine Chapel with Michelangelo's internationally-renowned fresco of God and Adam. We recommend buying tickets in advance as queues can be lengthy; especially in the morning.
Where To Stay
Travelling with teenager means you can stay at high-end hotels. Most luxury hotels have suites so you can all stay in one room or you can book two rooms to give yourself and your teenager a bit of privacy. Here are our favourites:
Hotel Eden – Dorchester Collection. Located in one of Rome's most exclusive areas and only 500 metres from the Spanish steps, Hotel Eden is one of the best luxury hotels in the city. Guests can enjoy the rooftop terrace, on-site Michelin-starred restaurants or luxurious spa and wellness centre.
Harry's Bar Trevi Hotel & Restaurant. This five-star hotel is within easy walking distance of some of Rome's most iconic sights, excellent shopping and fantastic restaurants. You can book a family room, which includes two single beds, one double bed and a pull-out sofa and a flat-screen TVs — something teenagers will particularly enjoy.
Corso 281 Luxury Suites. Only 600 metres from Trevi Fountain, Corso Suites is conveniently located for exploring everything Rome has to offer. Families with teenagers can opt for the studio deluxe, which features a large double bed and pull-out sofa. Corso can also help arrange live music performances, cooking classes and bike tours.
Best Time of Year to Go to Rome
Rome, like most of continental Europe, has warm summers with temperatures reaching highs of 32 degrees Celsius and plenty of sunshine. In winter, temperatures can plummet to 3 degrees Celsius, but snow is rare. We recommend travelling in the shoulder seasons of Autumn or Spring for the best weather. Italy can get particularly busy during school holidays so you should book ahead.
Long Haul: New York, USA
New York captures the imagination of teenagers and adults alike. Whatever your teenager is into, New York offers some of the best. Dancers will delight in the opportunity to see a Broadway show while sports-fans can catch a Yankees game and artists can view world-renowned collections at MoMA. New York truly has something for everyone, making it the ideal destination for luxury holidays with teenagers.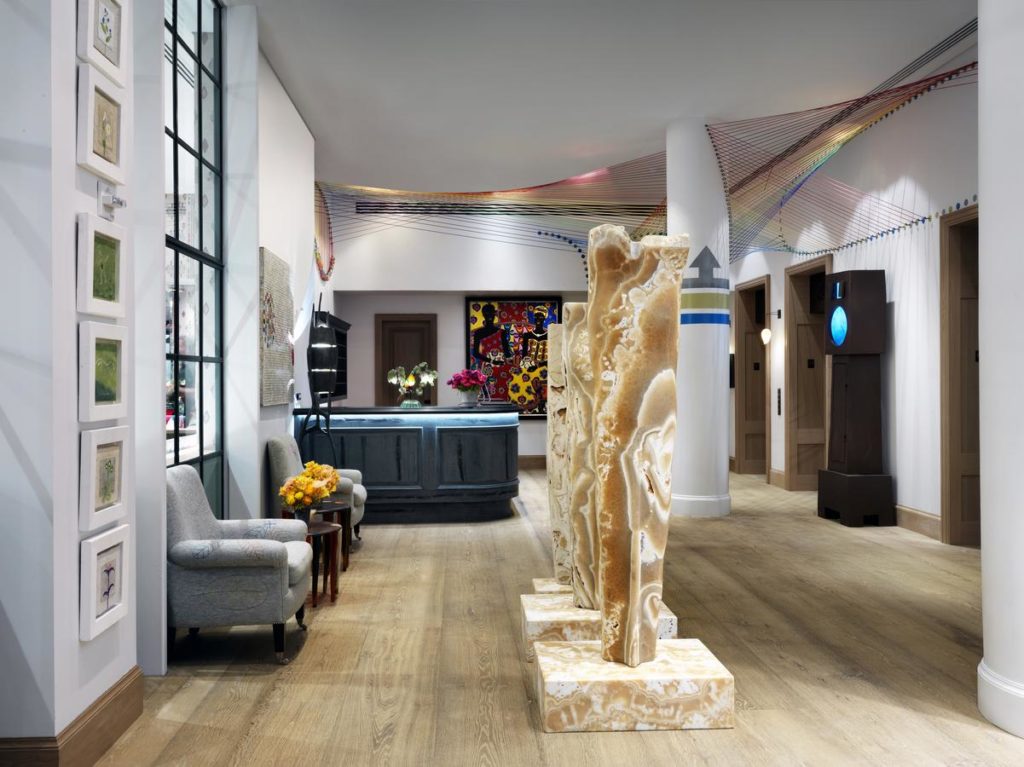 Things to Do
Time Square. Feel the buzz of New York by visiting the iconic Time Square. With its massive billboard and flagship stores, Time Square is an unforgettable experience. You can take your teenager on a shopping spree, catch a Broadway show, or simply marvel at the colourful atmosphere.
Empire State Building. Towering 102 storeys above New York, the Empire State Building is another iconic sight. Most teenagers will know it from Jay-Z's song "Empire State of Mind" or movies like King Kong. Taking the elevator to the top is a thrilling adventure and provides a stunning view of New York's cityscape.
The Statue of Liberty. A gift from the people of France, the Statue of Liberty is one of New York's, and perhaps even America's, most famous attractions. You can take the ferry to Liberty Island to truly admire her grandeur.
Where To Stay
New York has some fantastic luxury hotels and travelling with a teenager allows you to choose from the cream of the crop. Most American hotels have at least two large double beds, but you can also book suites or two private rooms. It's important to choose a hotel in a good location, ideally within walking distance to key sights, to minimise the time you'll need to spend on public transport or travelling by taxi.
The Langham. Located in midtown Manhattan, the Langham is one trendy hotel. Rooms come with iPod docking stations, espresso makers and of course room service. There's also an on-site Michelin-starred restaurant and a fabulous fitness centre. For those travelling with teenagers, we recommend booking the suites to make sure you have enough space.
The Beekman, a Thompson Hotel. The five-star Beekman hotel is another fantastic, classy choice for those visiting New York with a teenager. Rooms feature custom beds, leather headboards, oak floors and craft cocktail tables. There's also an on-site fitness centre and two fantastic restaurants.
The Whitby Hotel. Situated in upper midtown Manhattan, the Whitby is within easy walking distance of Saks on Fifth Avenue and is only 550 yards from Central Park. Rooms have floor-to-ceiling windows so you can admire New York's cityscape. There's also an on-site restaurant and a high-end fitness centre.
Best Time of Year to Go
New York City can become sweltering hot during the summer with highs of 29 degrees Celsius and little breeze. Autumn (September to November) is a great time to visit as the days are mild and the trees are alight with New England's brilliant foliage. Christmas is another fantastic time to visit. Despite temperatures as low as -3 degrees Celsius and snow, New York has some famous holiday attractions like ice skating in Rockefeller Square or catching the Rockettes dance routine at a Radio Christmas Show.
UK: London 
If your teenager hasn't already been to London, chances are they're itching to go. With its live music performances, trendy neighbourhoods and more iconic sights like Buckingham Palace, London is the place to be. Why not plan a short family break to the UK's most popular city? This is one destination teenager's certainly can't dismiss as "not cool enough".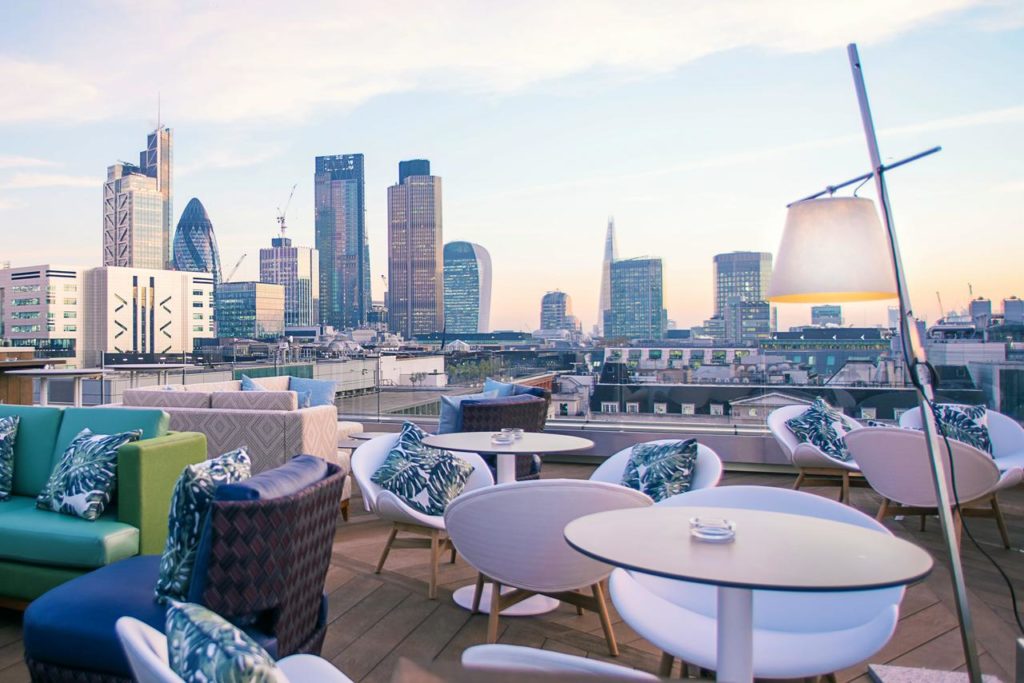 What to Do
Street Art Walking Tours. London has some of the best street art in the world. After all, this is one of Banksy's' haunting grounds. Finding them all can be quite difficult, so we suggest joining a street art walking tour. This is also a great way to explore some of London's trendier neighbourhoods and give your teenager plenty of opportunities to practice their photography skills.
London Dungeons. Does your teenager love all things spooky? London Dungeons, located in the city centre, gives you a thrilling look into London's grimier past with 19 different thrill shows and two rides. It's one spooky attraction that we think your teenager will love.
Madame Tussauds. Teenagers, whether you like it or not, can be a bit obsessed with celebrities. Visiting Madame Tussaud's Wax Museum gives them the chance to get up and close with some of their favourites. They can pose for selfies with Kim Kardashian, David & Victoria Beckham, Brad Pitt and many more.
Where to Stay
As the UK's largest city, London has plenty of cool luxury hotels. We recommend planning ahead and picking one that's within easy travel distance to where you plan to spend the most time. Neighbourhoods in East London like Shoreditch, Hackney and Camden are some of London's trendier areas.
Montcalm Royal London House. A short walk to Liverpool Street, this centrally located, five-star hotel is a great choice for those travelling with teenagers. After an active day of exploring the city, we think you'll particularly enjoy the rooftop terrace with fantastic city views and an on-site spa. There are also two excellent on-site restaurants.
Sofitel London St. James. Another stylish choice, the five-star Sofitel is set within a beautifully-preserved Victorian building in the West End. Rooms are elegantly designed and you can book suites to ensure you have plenty of space. There's also an on-site spa, fitness centre and award-winning brasserie restaurant.
Cheval Three Quays. Located next to the Tower of London and overlooking the River Thames, this five-star aparthotel is ideal for families travelling with teenagers. Apartments come fully-equipped and feature open-plan kitchen and living rooms. And, select one of the two bedrooms apartments and your teenager can have their own room!
Read our guide to the best luxury hotels in London
Best Time of Year to Go
London's temperature remains relatively mild throughout the year with summer highs of 23 degrees Celsius and winter lows of five degrees Celsius. Even during the wettest months (December to March), there are plenty of indoor attractions to keep teenagers entertained. The summer turns London into an outdoor paradise and parks come alive with outdoor BBQs and locals enjoying the sunshine. Notting Hill Carnival, a must-see event, happens in late August.