Big groups of travellers need big houses with opulence, elegance and entertainment. The party houses over at Big Domain cater for both style and fun, so take a look at a few favourites from their collection of luxurious European escapes.
From the slopes of Mont Blanc and the wide-open waters of the Solent to the sun-drenched beaches of Mykonos, these elegant retreats have a little something for everyone. Read on to discover which one will be your favourite.
The Ski Chalet | Luxury ski chalet in the Alps | France | Sleeps 10
At the bottom of the slopes of Les Grands Montets in Chamonix valley, this rustic skiers' hut is in an excellent location and provides a welcome respite at the end of a long day spent out and about on the mountainside.
Ten guests can stay at this luxury retreat and there's plenty of places to socialise or grab a moment of calm to yourself. Gather everyone together in the games or cinema room or sneak up to the loft reading room on your own for a little escapism and to while away a little time reading your favourite book. The roaring fire and steaming hot tub area are all you need for those long evenings in the Alps. If you're feeling brave, a dip in the swimming pool is a great way to refresh or simply step out onto the porch and take in the snowy hilltops over a mug of coffee.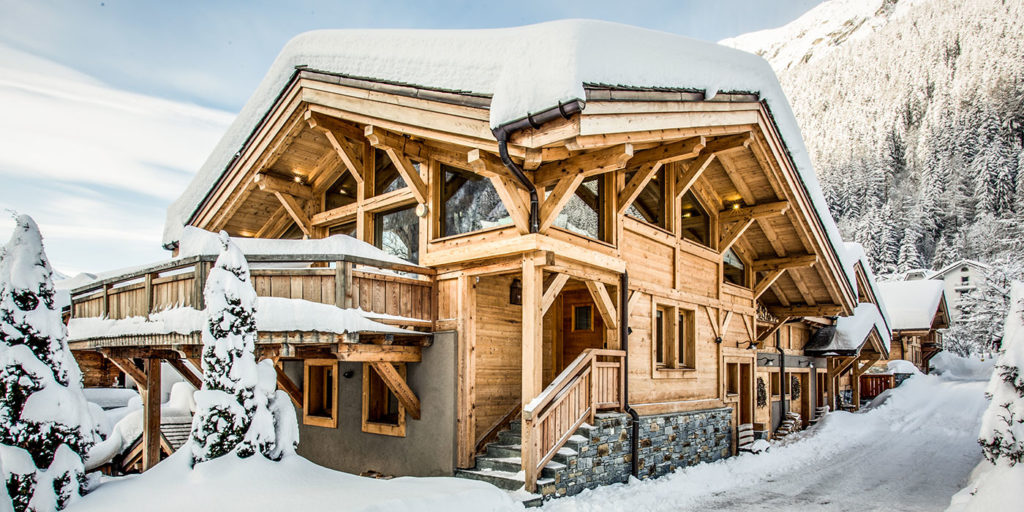 Sea Haven | A former fort in the Solent | UK | Sleeps 44
The biggest on this list is a large and luxurious property in the middle of the Solent. Reached by boat or helicopter, this old fort offers a fantastic historic backdrop to any get-together as well as wonderful water views.
This unusual escape sleeps 44 guests and is perfect for lavish parties with friends and family. It has everything from a spa and gym to a function room and has fantastic optional extras that include treasure hunts, laser battle, fishing, wine tasting, champagne sabrage and exhilarating RIB rides. Everything you need for an unforgettable celebration.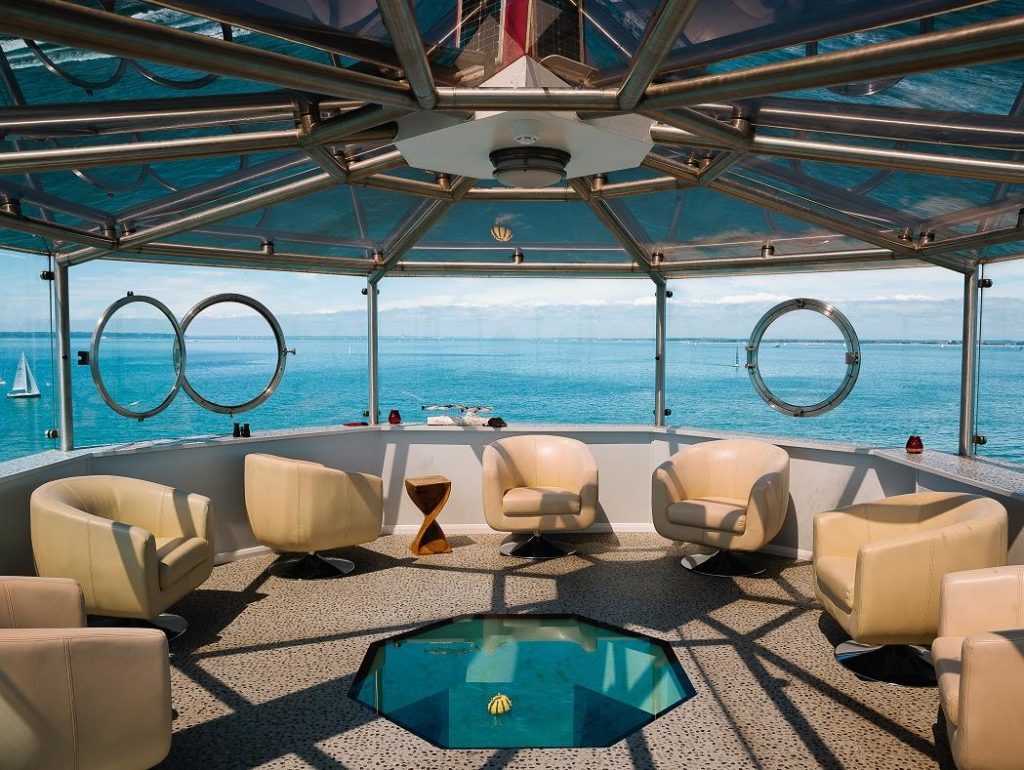 Villa Lia | A classic Grecian getaway on the island of Mykonos | Greece | Sleeps 10
With flowing white architecture making a statement outside and simple, elegant style kitting out the interior, you and your guests will adore a beach holiday to this Grecian holiday home.
Up to ten are welcome so you could treat the family to a tranquil island break or enjoy a fun trip with friends. Languish on the terrace in bright sunshine, taking the occasional dip in the beautiful pool with a view. As evening descends and the sun sets, the atmosphere turns ethereal and it becomes the perfect setting for cocktails after dark.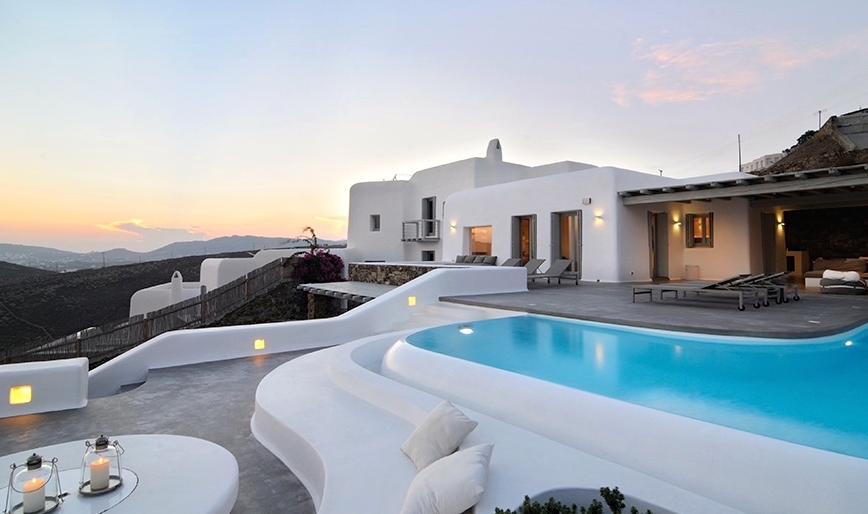 Casa Olhao | A townhouse in the Algarve | Portugal | Sleeps 24
This property is all about creating a relaxing luxury space for its guests. Enjoy a morning of rooftop yoga and go out exploring the town before returning to an afternoon of sunbathing and cocktails at the pool bar.
This stylish townhouse in the Algarve provides accommodation for 24 guests and is right by a nature reserve; see the lagoons and birdlife that thrives here. If you're feeling adventurous, take a boat to one of the coastal islands.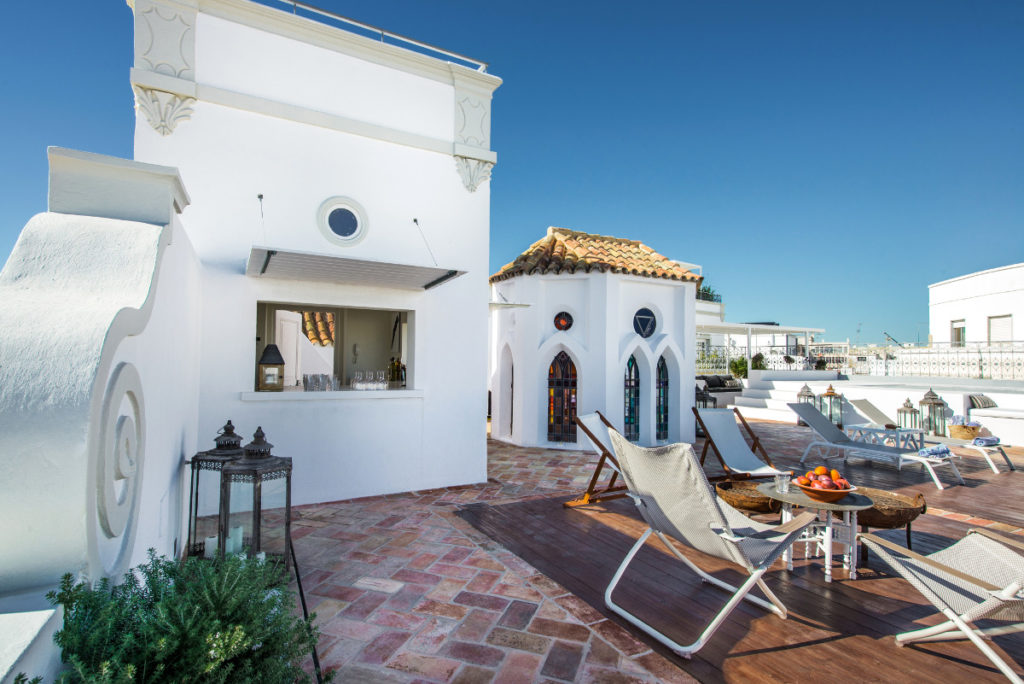 Dalmatian Coast Villa | Island retreat on the Adriatic Sea | Croatia | Sleeps 11
Every room provides spectacular sea views due to the remarkable island setting. This property truly deserves to be called an 'escape' – treat friends or family with a holiday to Croatia. Spend time on the white sand beaches or laze by the pool.
Up to 11 people can stay at this amazing big holiday home, so pick your favourite people to run away with to an island paradise. It has a sauna, spa and infinity pool, a cinema room, and chef whose services are charged per meal. Take advantage of the resident boat and skipper (charged at a day rate) and head over to the mainland for a little exploration or to discover the other islands nearby.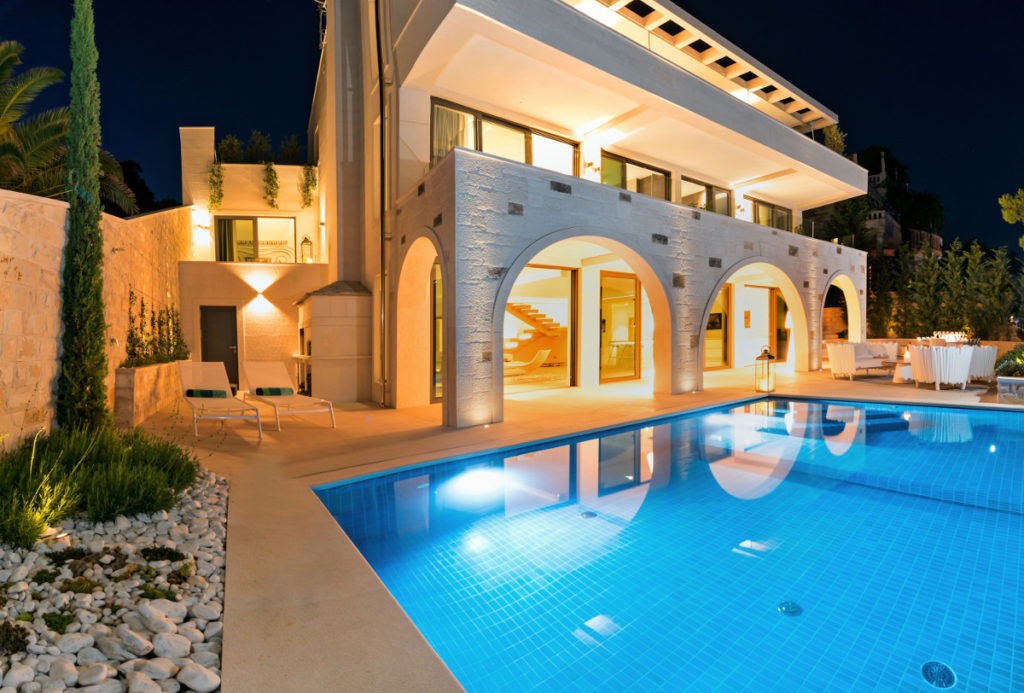 Find out more: 
Website | Facebook | Instagram | Twitter