Moët Hennessy have traveled to Cuba to create Eminente their latest luxury rum release. The island's rich terroir, a tradition of quality sugar cane, and the expertise of generations of Rum Masters combine to make Eminente synonymous with a new exceptional spirits experience in the rum category.
Cuba, where locals nickname their island Isla del Cocodrilo, evoking its crocodile shape, has been famous around the world for superb quality rum since the early 20th century. The reptile thus served as a natural inspiration for the logo on the Eminente bottle, whose ribbed glass resembles the skin of a crocodile.
To create an authentic Cuban rum, Moët Hennessy turned to César Marti, Cuba's youngest Maestro Ronero (Rum Master) and a member of a family specialised in sugar who grew up surrounded by sugar cane fields in Villa Clara province in the center of the island. Eminente expresses the terroir of the heart of Cuba, joined by the best of neighboring regions. Like occidente, or Western-style rum made near Havana, Eminente is perfect for cocktails. And like oriente, or Eastern-style rum, it is ideal for sipping.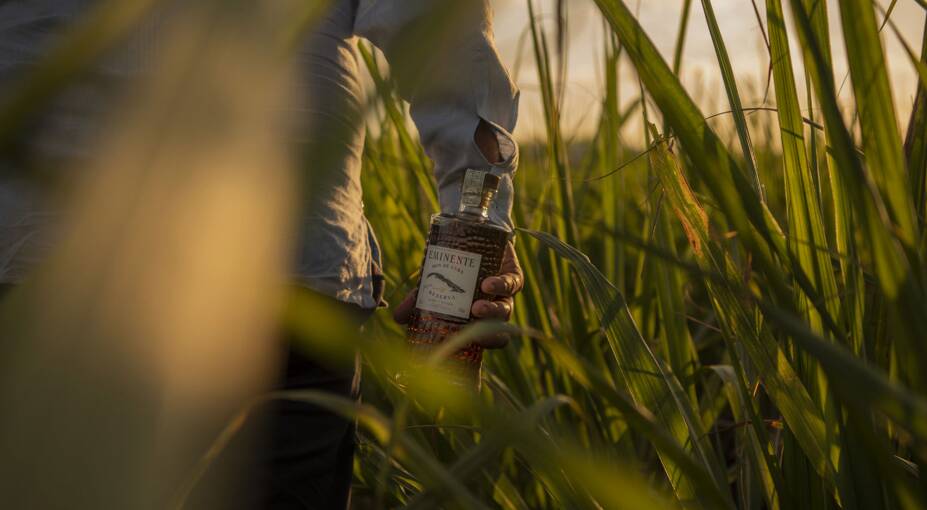 With a harmonious balance that is at the same time robust, smooth yet complex, this new Cuban rum perfectly expresses the art of blending aguardientes, or eaux-de-vie, mastered by César Marti. High-quality molasses from sugar cane is distilled to 75% ABV, creating subtle Cuban eaux-de-vie with rich aromas. They are aged in ex-whisky white oak barrels.
To give them vitality, the aguardientes are then blended with light Cuban rum of 95% ABV and then aged again, generally for a minimum of seven years. With 70% older aguardientes, the Eminente blend is the most aged of all Cuban rums.
The new Eminente premium Cuban rum is available at selected retailers, hotels, restaurants and bars in France, the United Kingdom, Germany and the Czech Republic, as well as on eminente.com.