Located at the top of the uber trendy W Amsterdam (which also happens to be one of our favourite hotel brands) lies MR PORTER. MR PORTER is a modern steakhouse by day which glides seamlessly into drinking hotspot by night, what a seductive match! TLE was asked along to experience the restaurant in our latest trip to Amsterdam and boy did we love it!
Background & Concept
Managed by one of Amsterdam's most successful creative hospitality entrepreneurs, Yossi Eliyahoo, whose Entourage Group also includes Momo, Izakaya and the W hotel's grand ground floor establishment, The Duchess. The MR PORTER concept is simple and effective, it mixes the modern steakhouse with the buzz and experience of a New York style club-lounge. So fine dining sits comfortably hand in hand with some of the coolest DJs and mixologists in the city, so you can make a night of it, or whole afternoon of it as we did!
The experience starts on the ground floor of the W Hotel, this building was a former telephone exchange built in 1904, there are nods to the buildings past all through the building it has a very industrial feel to it.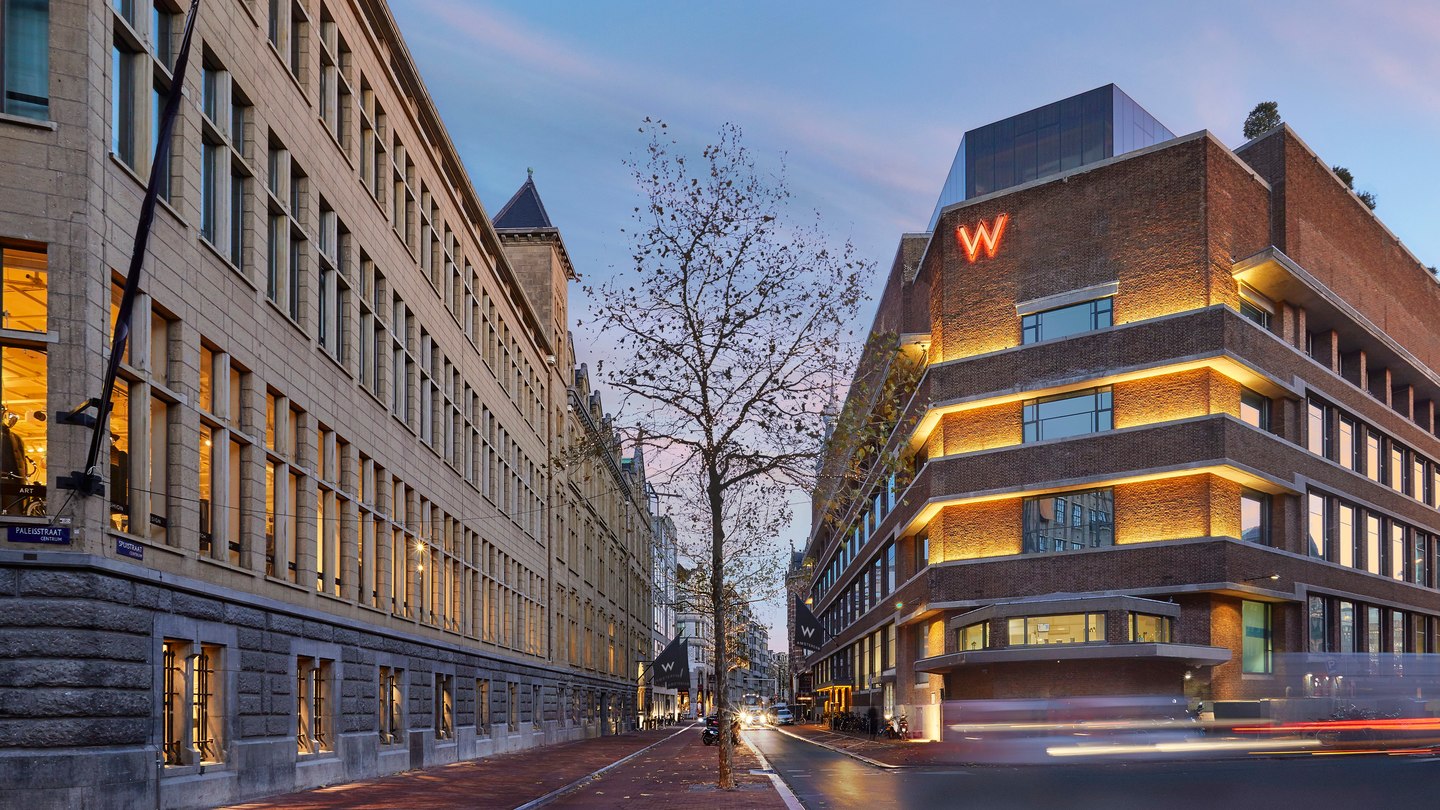 Take the lift to the top floor and you enter the W Lounge, the hotel's chic cocktail bar, this is THE place to be seen. You can walk around the entire floor which is like a glass sided circle which connects the bar with MR PORTER and back round to the bar.
You are glided through to the MR PORTER reception and the first thing you will see are the gigantic coolers of dry aged steak, how delicious! The receptionist looked through the diary and told us she had the perfect table. It was a gloriously sunny day in Amsterdam, so they had setup a table in the terrace. MR PORTER has both indoor and outdoor seating, but who can resist some al fresco dining (especially us British – we need to grab these opportunities). The view from the Terrace looks out towards Dam Square at one side and 9 Streets in the other direction.
The inside of the restaurant is incredible, finished in brass and piping (reflecting the buildings telephone heritage). Booths take up the centre space.
Behind the tables is an open plan fire and chill out area, to the left takes you back to the W Lounge and to the right the DJ Station and wrap around windows offering the most incredible view across the city.
This has to be one of the most 'Instgrammable' pools. It's not open to MR PORTER guests I am afraid, but there is nothing to stop you sipping a cocktail next to it post dinner.

The Menu
The menu concept is about sharing and meat, a winning formula. Steak comes predominantly from Aberdeen which was a nice surprise since TLE is founded in Scotland! You will find lots of classic ingredients on the menu, but cooked in contemporary ways, like their whole roast leek, who would have thought you could make something so simple so delicious, or their carpaccio dishes – not just meat and fish carpaccio but a whole list of vegetable based options too.
You come here for steak and they have 11 different types to choose from, which is a record in my book, it is all dry aged in house and you could opt for a simple ribeye right through to Japanese Wagyu. You will find that there are plenty of lighter options in their salad section to balance the heaviness of the meat and if you want more carbs sides include dishes like the crunchy onion loaf, pasta and mac and cheese will help you tick the calories box.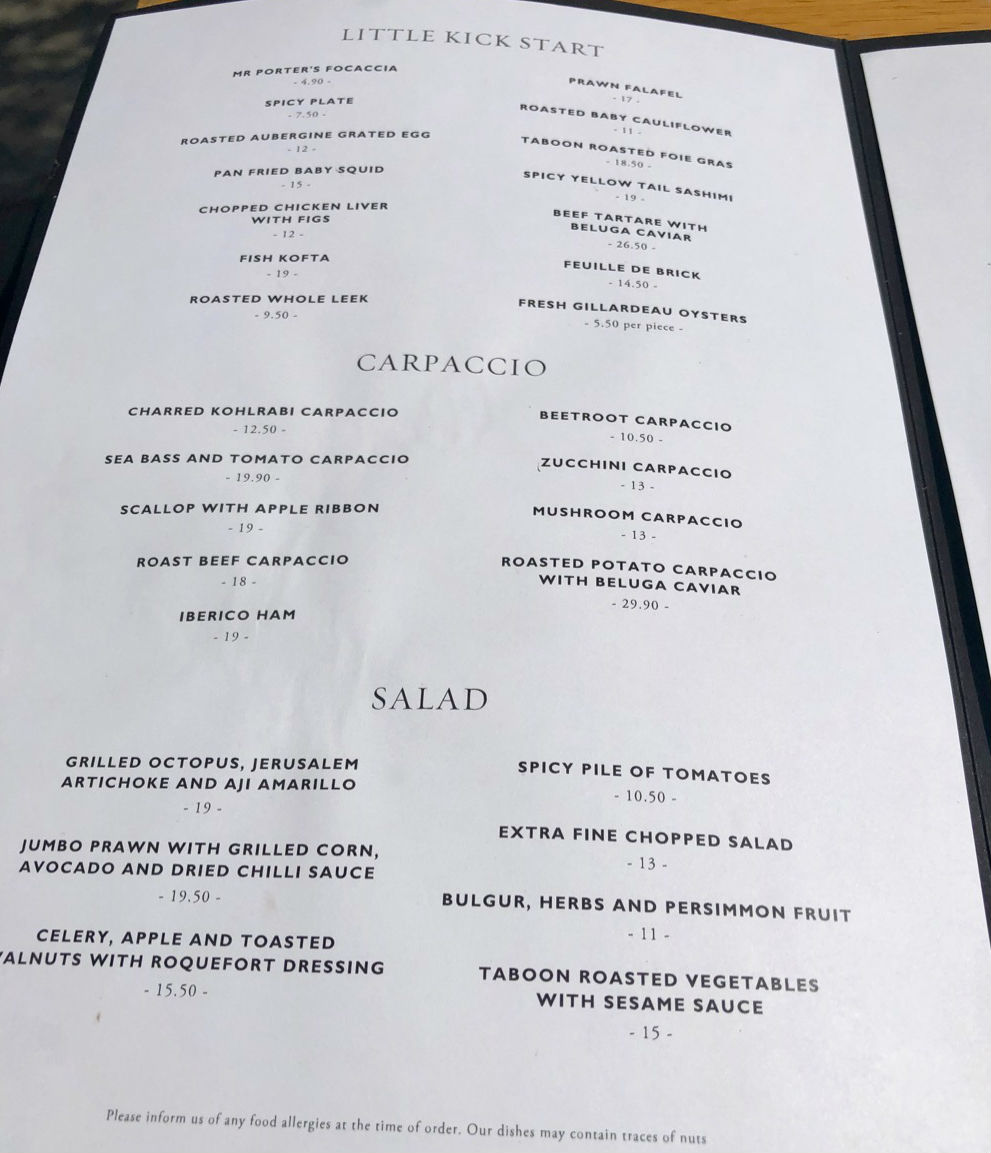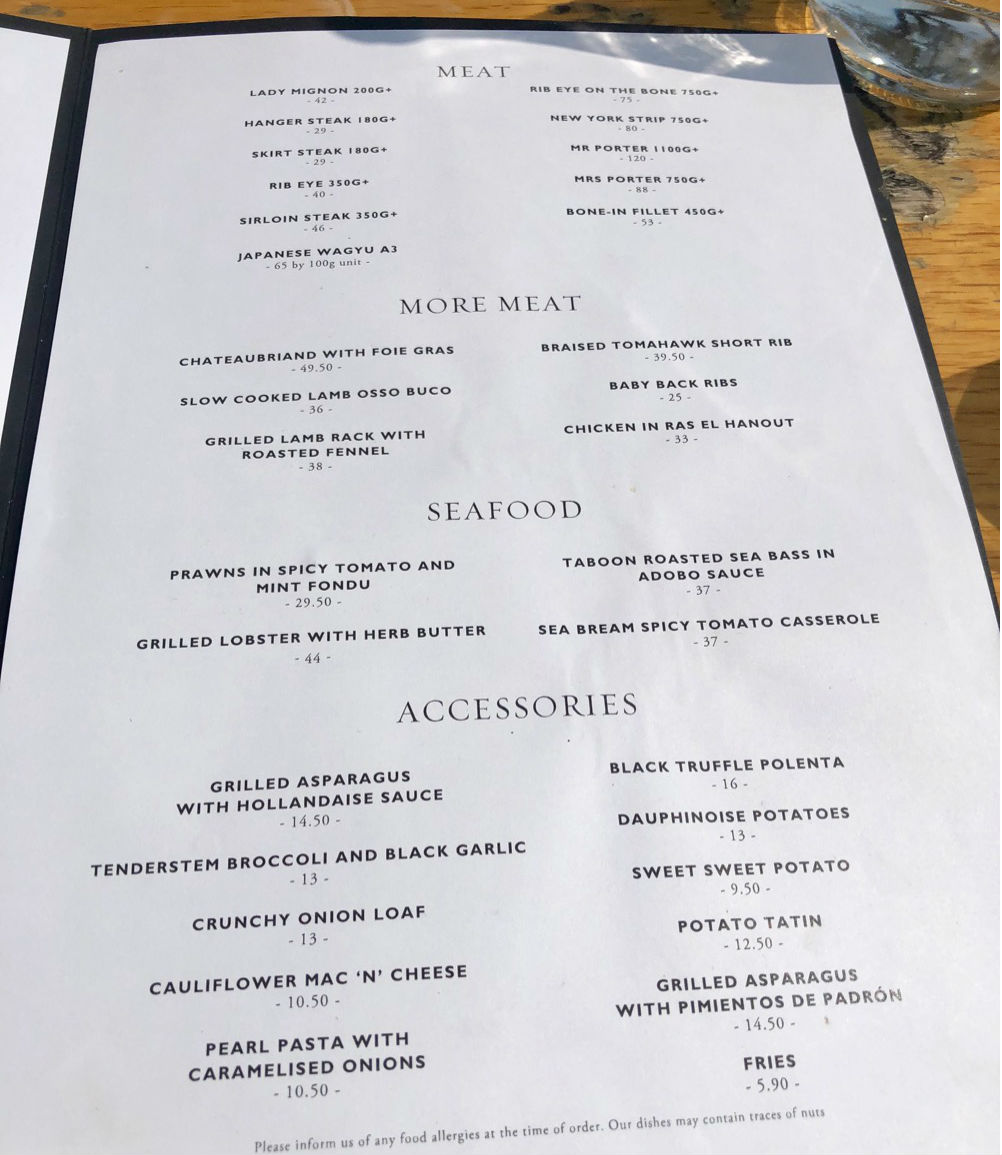 What We Ate
We asked our waitress to bring a selection of dishes from the menu that represented some of the most popular dishes that are ordered.
Starters
We started with a MR PORTER Focaccia which comes with a generous dipping dish of dark green pesto sauce lined with sour cream and tahini, you can see the focaccia glistening in the image below, which is the melted garlic butter.
From the Carpaccio menu, we had two dishes, the Roast Beef Carpaccio, which is a cold dish of thinly slices raw beef, you can see the joint has just been sealed on the outside slightly. It's served on grease proof paper drizzled with oil, and dressed with rock salt and fresh chills to give it a slight kick.
And the second dish was the Zucchini Carpaccio, it looks a bit of a plain dish, but the flavours are incredible. Three different types of courgette have been lightly roasted and topped with shavings of Belper cheese a Swiss cheese infused with garlic and Himalayan salt, then rolled in cracked black pepper and served shaved over the courgettes. Our waitress said this was a favourite for most people and I can see why, it has the most incredible taste, make sure you try it when you visit!
And our third starter was the Beef Tartare with Beluga Caviar. The dish is served with vegetable crisp things and tower of beef tartare topped with the Beluga Caviar.
The Wine
The wine list is selected for an international crowd ranging from Old World wines from France and Spain, through to New World wines from Australia and Argentina. Wines start from 50 euros and can go up to triple digits. Taking our waitresses advice we went for the Vuurberg White 2017, which is a blend of Chenin Blanc, Viognier, Semillon, Roussanne, Grenache Blanc and Verdelho and finished in oak. The wine had a clean, bright and fresh taste to it, slightly acidic which I like and just perfect for a summers day.
Mains
For mains we shared the Hanger Steak and a Chateaubriand, worth noting that the steaks come from grass-fed cattle and you can instantly notice the different in the quality.
Streaks are served with two sauces and your choice from the comprehensive mustard menu.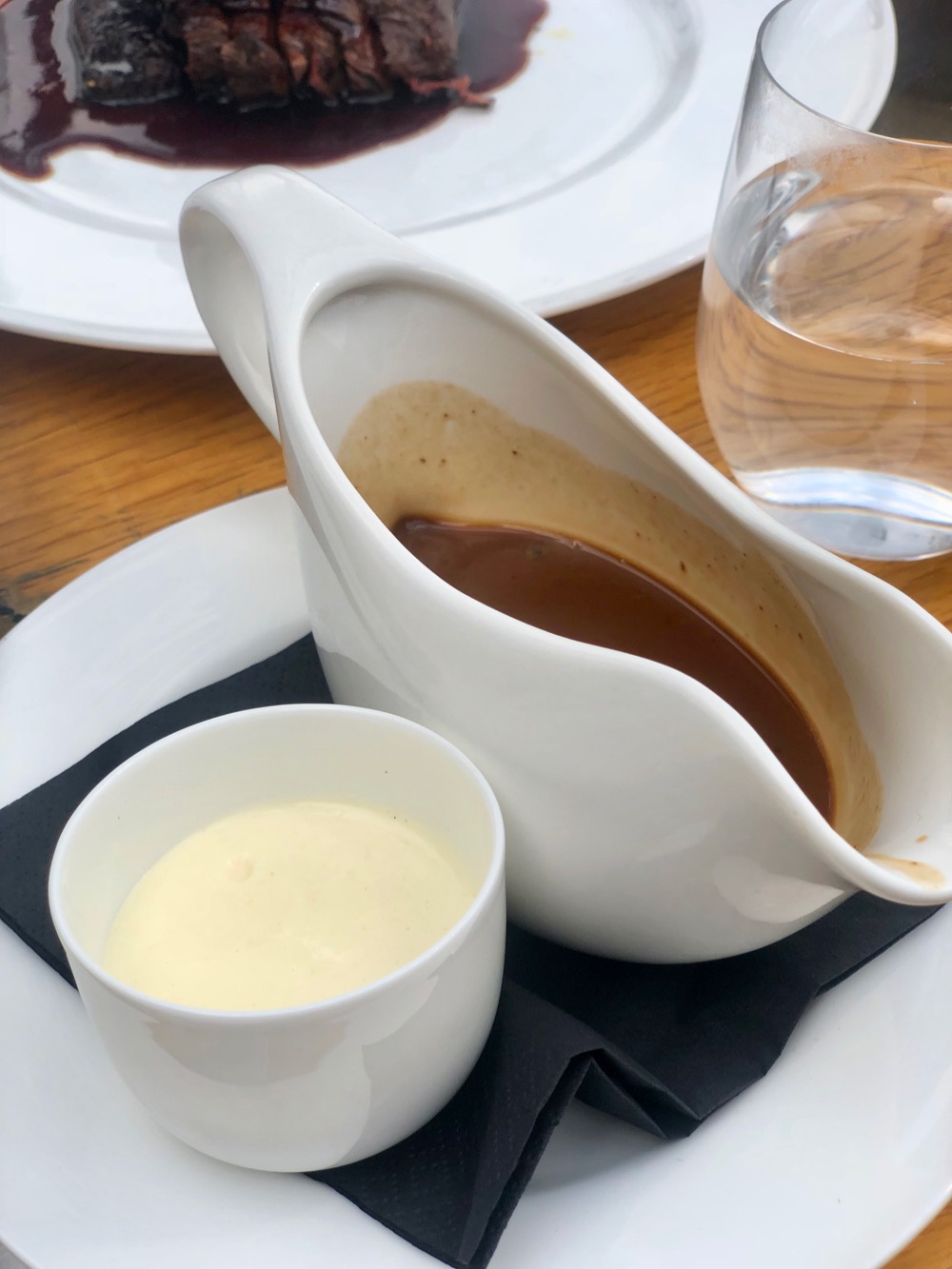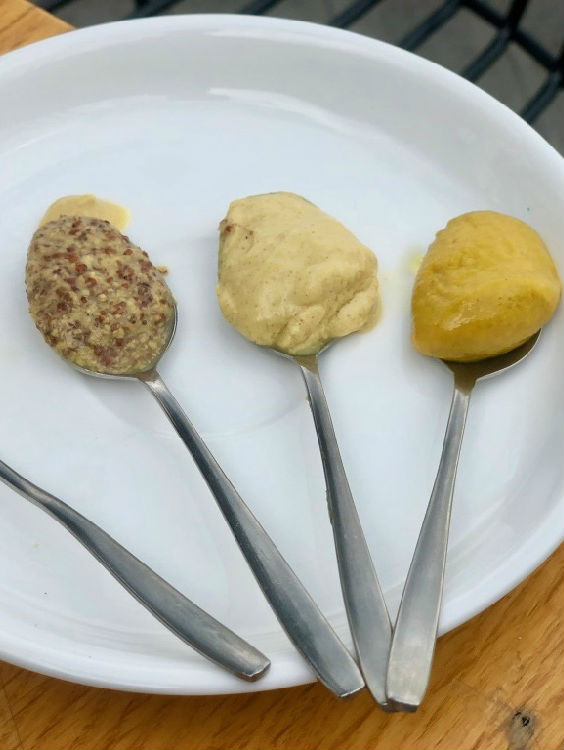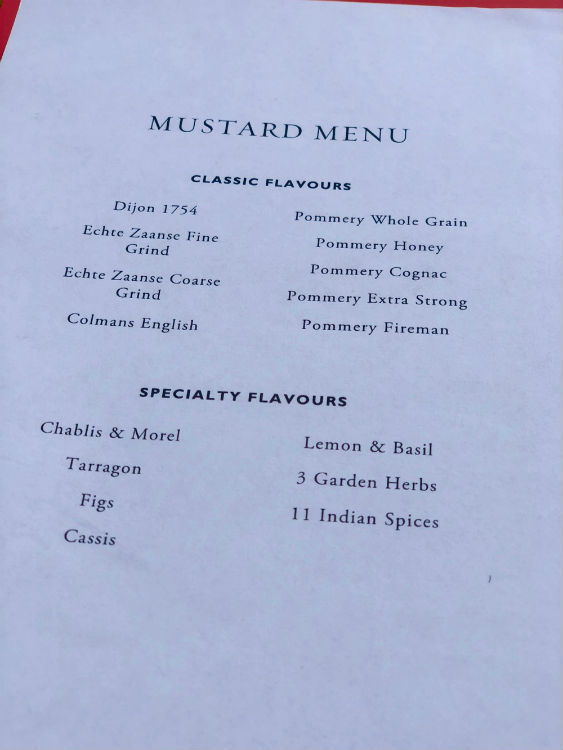 For sides we had Crunchy Onion Loaf, Grilled Leak and a Spicy Pile of Tomatoes. Coming back to my point earlier the leek looks like nothing particularly exciting, but it is incredible. It is grilled on the Josper grill and seasoned just with salt, delicious. I also loved the spicy tomatoes, seasoned with coriander and chilli and drizzled with oil. So simple and refreshing. The onion loaf was also a lot of fun, battered onion pieces have been deep-fried in a basket so you really have to tear into it to pull it apart. It is served with a cucumber and mint dip.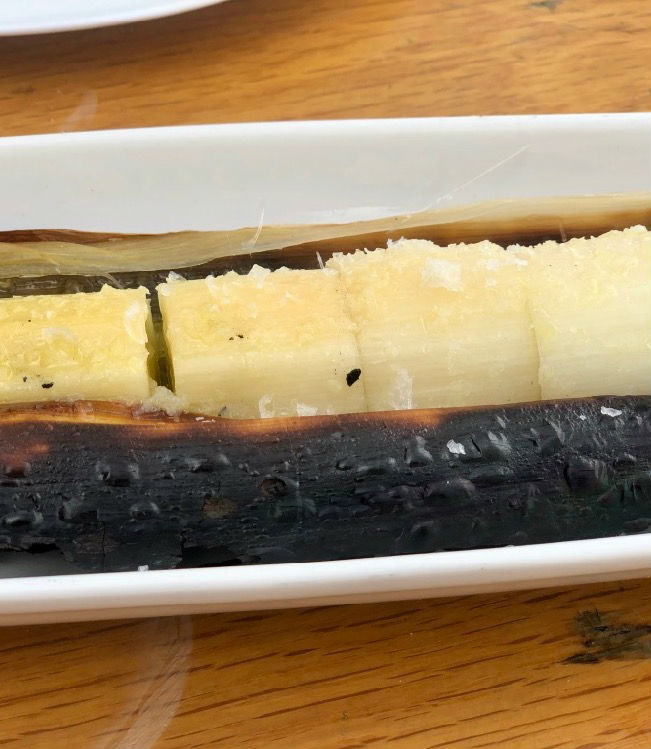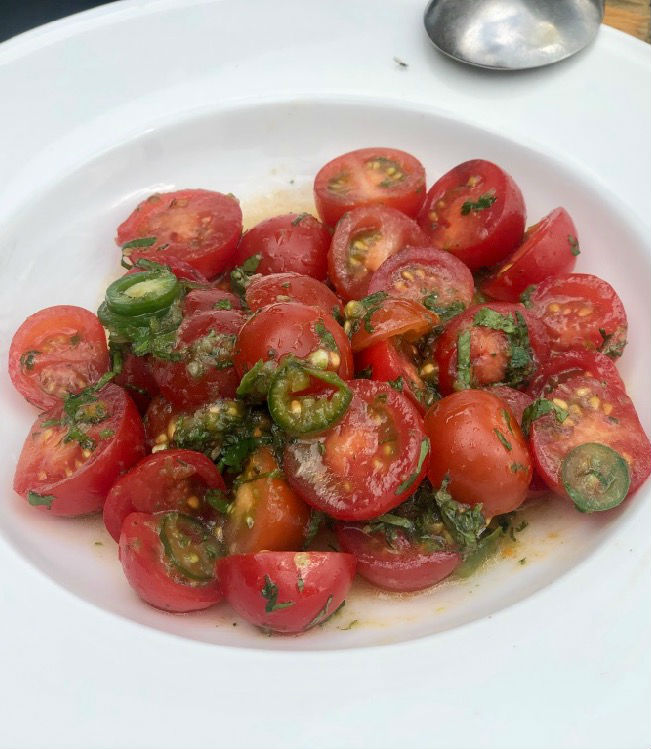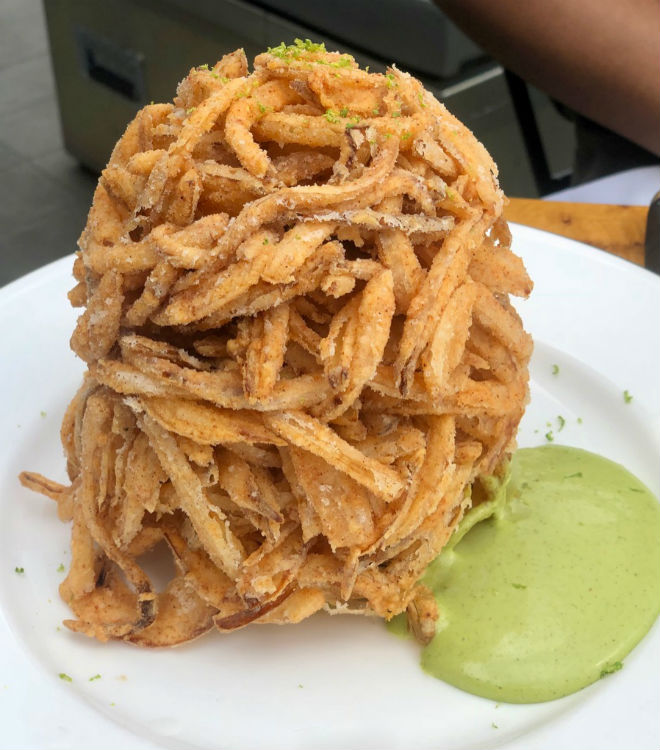 Desserts
By this point we were very well fed, but who can resist dessert, we opted for the Chocolate Fondant which we were told was the most popular item on the menu and the Coconut Sorbet which isn't as popular but the waitress liked it! I loved the presentation and flavours of both and not being a sorbet fan, I was so surprised by it, the Tom Yam 'caviar' balls and Pineapple chunks, really added texture to it.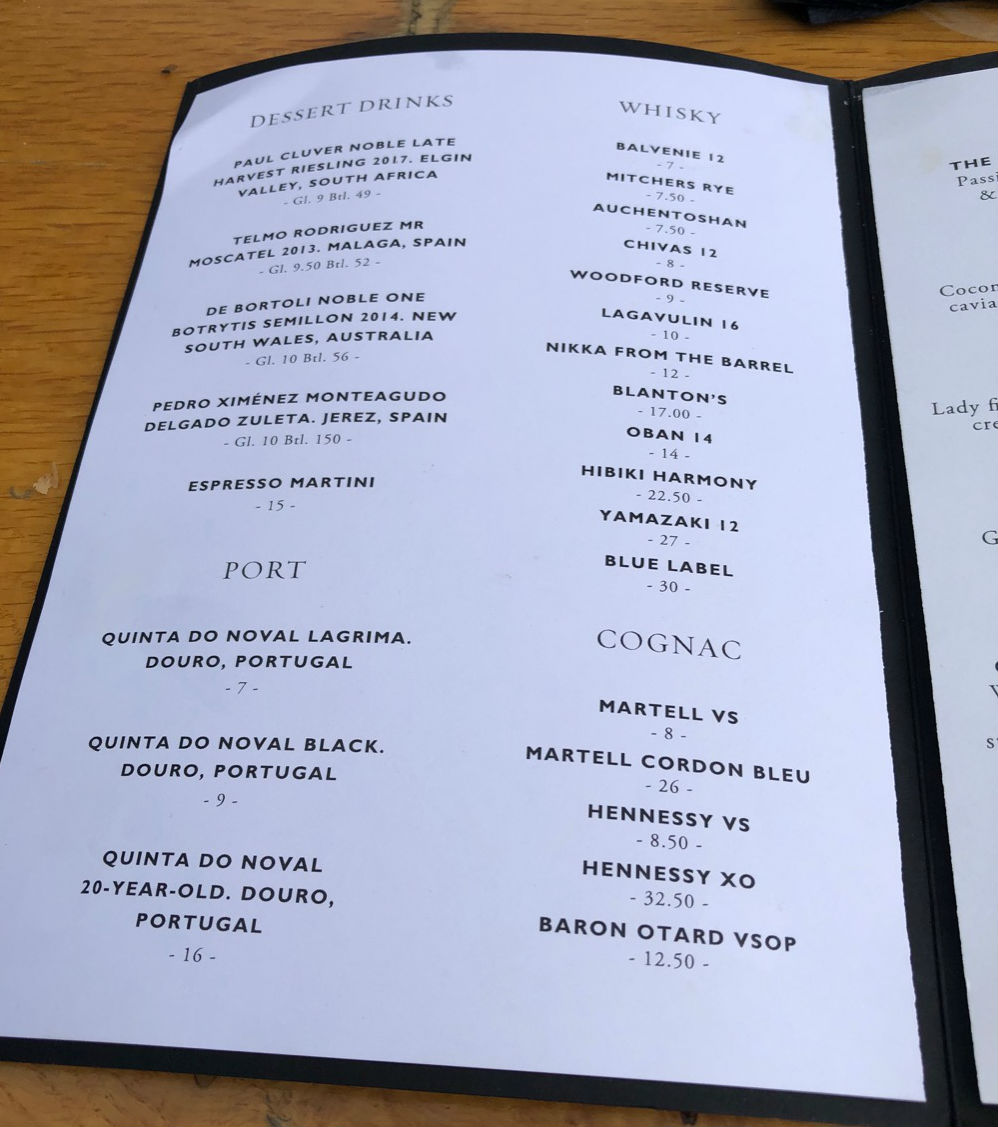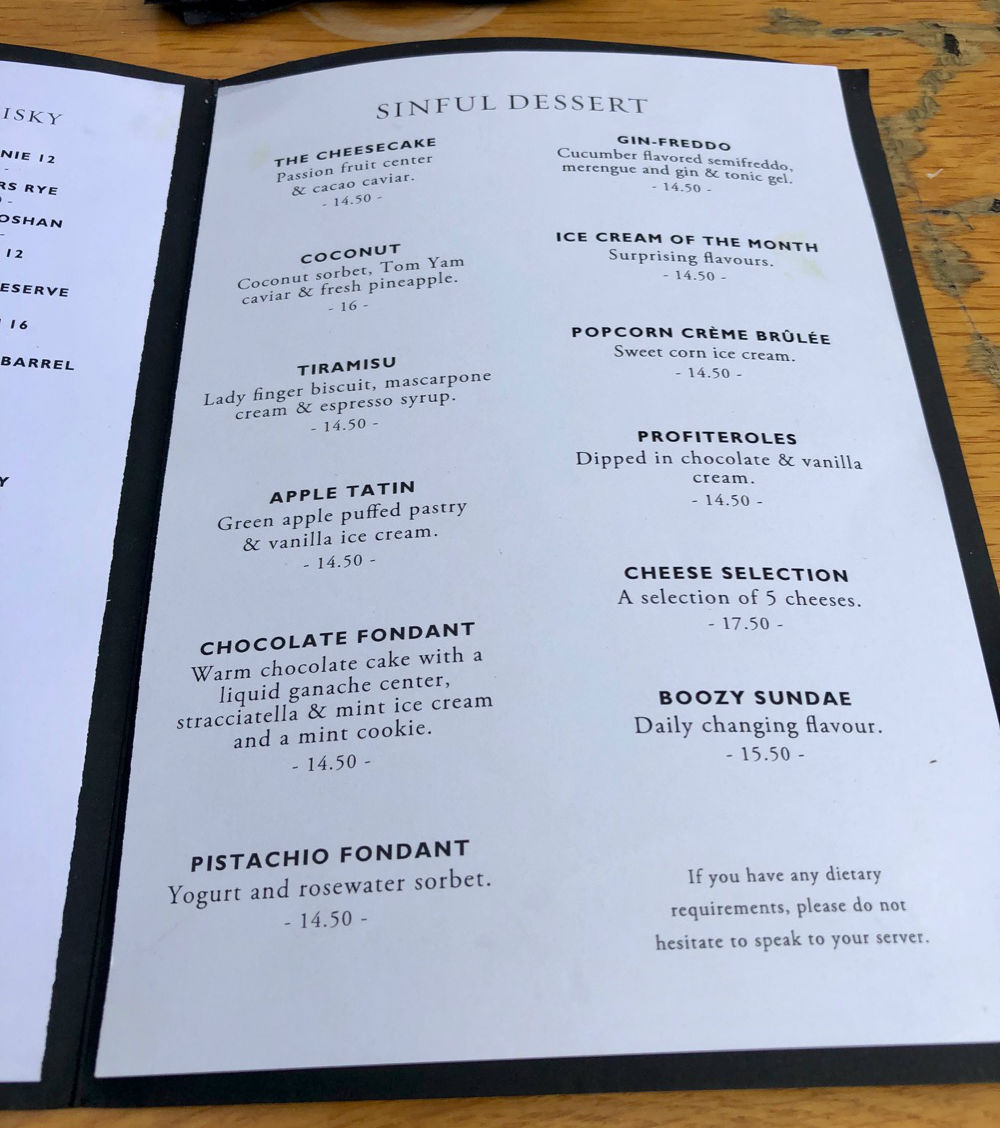 Final Thoughts
We loved our visit to Mr PORTER and have included it in out guide to the best restaurants in Amsterdam as well as including the W Hotel in our best luxury hotels in Amsterdam guide. MR PORTER isn't just a rooftop restaurant, it's a destination in itself, the vibe is uber trendy, the clientele are top-notch and the food is inspiring, put it on your list of must eat restaurants in Amsterdam.
If you are heading to Barcelona you can now enjoy the MR PORTER experience there too at the new Sir Victor Hotel Barcelona.
Address: Spuistraat 175, 1012 VN Amsterdam, Netherlands
Web: www.mrportersteakhouse.com