The largest island in the Balearic archipelago of Spain, Mallorca is home to sun-drenched beaches, turquoise waters and rugged mountain landscapes (and more than its fair share of A-list celebrity holiday homes). Immerse in its rich history and culture as you explore ancient ruins, picturesque villages and architectural wonders, and indulge in the region's gastronomic delights, from fresh seafood to traditional delicacies.
Whether you seek relaxation on pristine shores, outdoor adventures in stunning natural parks, or vibrant nightlife in the capital, Palma, Mallorca has a hotel for you and the island has a plethora of new luxury hotels that are open for the summer season, so read on to discover what is new in the island this season.
Read our guide to the best luxury hotels in Mallorca
Cook's Club Calvià Beach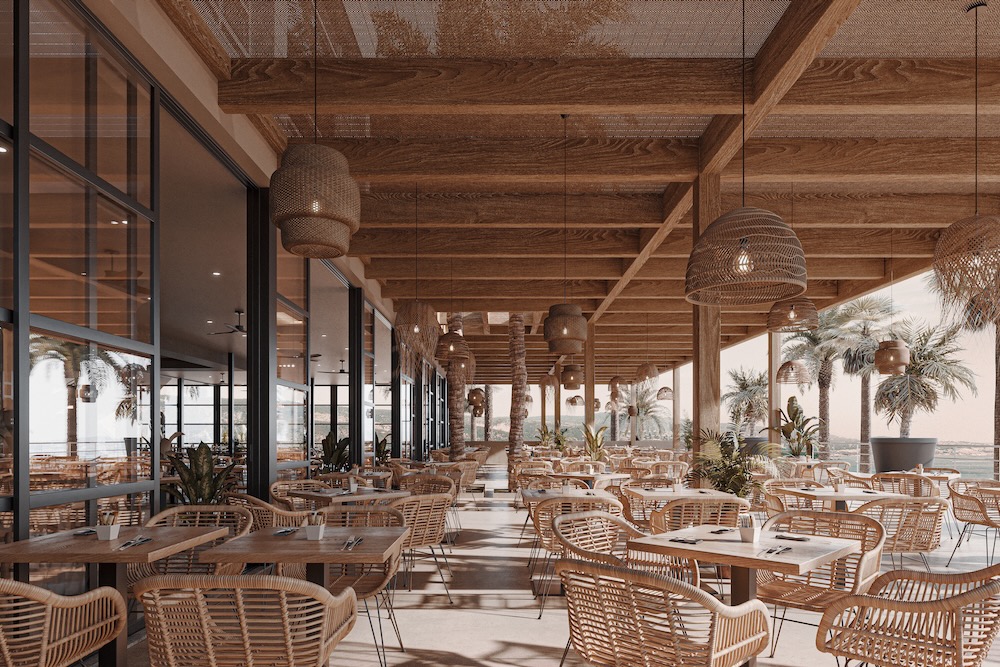 Book an adults-only getaway, in the heart of the action, at Palmanova, in the vibrant Magaluf area. Calvia is found between the town beaches of Palmanova and Son Matias, with a wealth of places to go and things to do, on the doorstep. Cook's Club Calvià Beach received a full makeover in 2023 and provides both single, twin and double bedrooms. Beside the swimming pool and infinity pool, you'll find a solarium and a stretch of hotel beach, where the scene of many a party will be held this season. Cook's Club Calvià Beach hosts nightly live DJ sets, an indoor and outdoor bar, restaurant, sun terraces and a gym.
The Lodge Mallorca
Opt for a rural and rustic stone-built finca during your time on the island. Surrounded by fields of lavender, groves of almond, carob, ancient olive and fruit trees, The Lodge is set on 157 hectares of farmland and offers boutique living in authentic and modern Mallorcan style. It's found within the UNESCO-protected Sierra de Tramuntana; a wonderful setting for yoga retreats and cycle exploration (provided by the hotel). The Lodge's Singular Restaurant serves wood-smoked fish and meat, alongside fresh veggies and rice dishes. And there are infinity pools and spa treatments onsite.
Ikos Porto Petro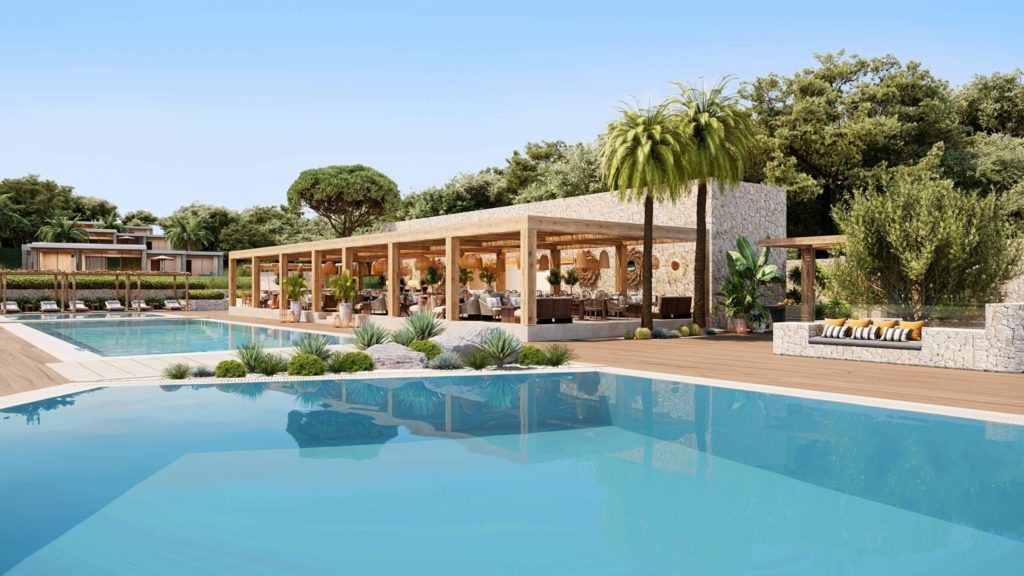 Book a suite, a family room, or even a two-bedroom bungalow with a private pool, at Ikos Porto Petro. Everything is included here, so you don't have to worry about cash throughout your stay. Eat by the pool, or by candlelight beneath olive trees, from menus designed by Michelin-starred chefs, across five à la carte restaurants, or grab a quick meal at the Food Hall. There's much to keep you occupied, with spa treatments, tennis courts, paddle sports and access to a complimentary Tesla to explore further afield. Kids have their own club, managed to UK Ofsted standards.
Zel Mallorca
This new hotel is the result of a collaboration with tennis star Rafa Nadal; the design of which takes its cues from the natural hues and textures of the Balearics. Perched right on a sandy beach south of Palmanova, it's yards from shops, bars and restaurants and around an hour from the airport. Guests can dine at Beso Beach on Basque-Mediterranean dishes, sip cocktails by the pool and take part in wellness activities. As Zel is part of the Melia Group, guests can access any of its other hotel facilities, under its Stay in One, Play in All scheme.
Concepcio by Nobis
Contemporary style seamlessly merges with Mallorcan charm at this relaxing boutique hotel opened in the summer of 2023. A former 12th-century Muslim Palace, it accommodates 37 rooms and suites, a Mediterranean restaurant and bar, a lounge, a sun terrace with loungers and a spa, with interiors by the award-winning Wingårdhs. Take in breathtaking views of the city from the rooftop terrace, where you can enjoy a refreshing cocktail in an oasis amidst the vibrant energy of Palma. With a prime location in Carrer de les Caputxines at the heart of the historic quarter, Nobis puts you within easy reach of the city's iconic landmarks, charming streets and cultural attractions
Read our guide to the best hotels in Palma
Sonnet
Stay in an ivy-clad and pink-washed 17th-century manor house, reimagined as a grand retreat in the 1990s. The building retains its original interior courtyard, spring-fed well and private chapel and is surrounded by a private vineyard and lush gardens. Inside you'll find impressive classic and bohemian interiors by designer Lorenzo Castillo, chosen to complement the period features. Guests are accommodated in suites and cottages within the grounds and can be in Palma in just 15 minutes. Mar and Dux and Gazebo are the hotel restaurants and there's the Green Bar, as well as a 1000 m2 spa.