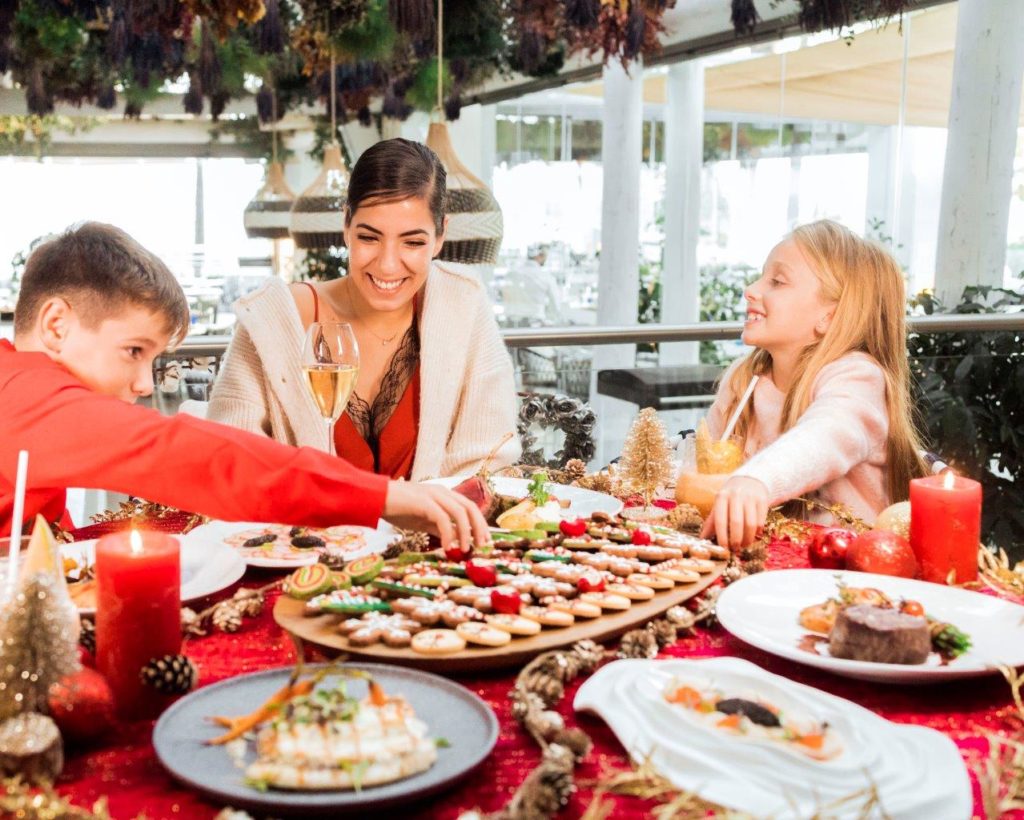 This holiday season Marbella's iconic Puente Romano Beach Resort is creating the perfect holidays for family and friends to come together and share memorable moments.
Be immersed in all the sophisticated fun and good cheer you could dream of, with captivating activities, joyful entertainment, and generous gastronomy, with an exciting programme of festive events from December 23, 2021, to January 7, 2022.
Visit Puente Romano Beach Resort and get ready to be spellbound by the unique Mediterranean festive celebrations at our resort.
A Mediterranean Christmas
CHRISTMAS EVE IN SEA GRILL
Christmas Eve on the Mediterranean will make for an unforgettable evening with your loved ones.
Share an exquisitely prepared 4-course dinner with elegant dishes for all, from festive pâté with gingerbread toast, to the freshest fish, the finest venison, and the most delectable chocolate. This will be a magical night.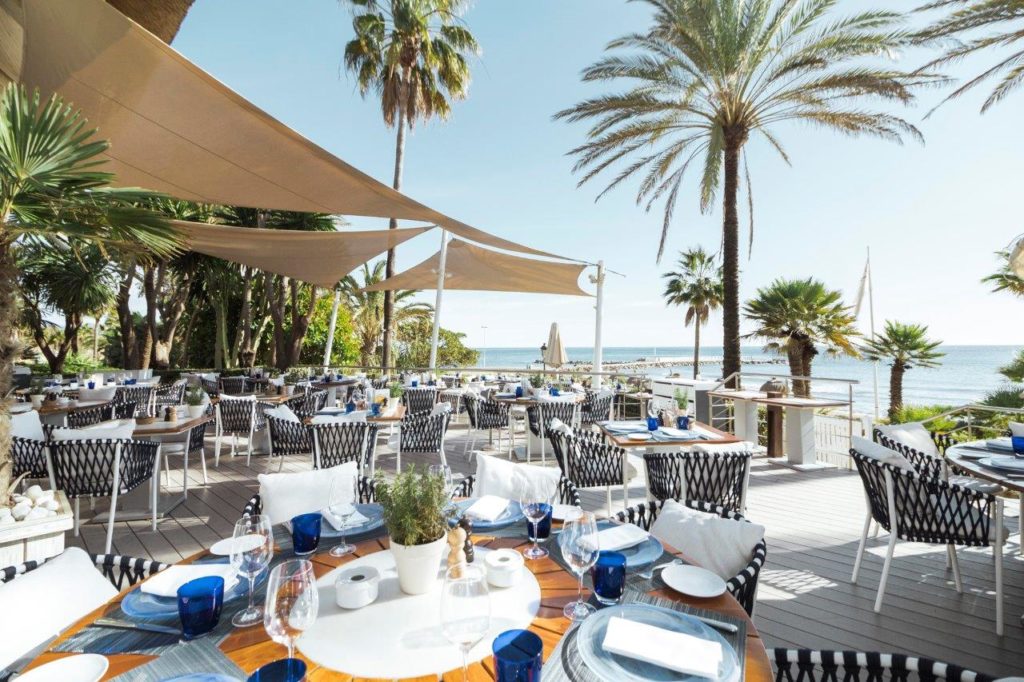 CHRISTMAS DAY IN SEA GRILL
Festive feasting continues with our spectacular brunch buffet. Sea Grill will be filled with an abundance of traditional specialities and seasonal delicacies, from turkey to oysters. Puente Romano Beach Resort pastry chefs will impress with a sparkling assortment of desserts, puddings, and authentic Christmas pastries. Make this your most memorable Christmas Day.
NEW YEAR'S EVE IN LA PLAZA
Make the last hours of 2021 really count, with our sparkling New Year's Eve celebration at La Plaza, in the heart of Puente Romano's enchanting Andalucian resort. Indulge in gourmet bites, from caviar to wagyu beef, celebrate with the finest cocktails, and mix with the coolest people; all with a soundtrack of live DJ sets. This is set to be the best New Year's Eve atmosphere in Marbella.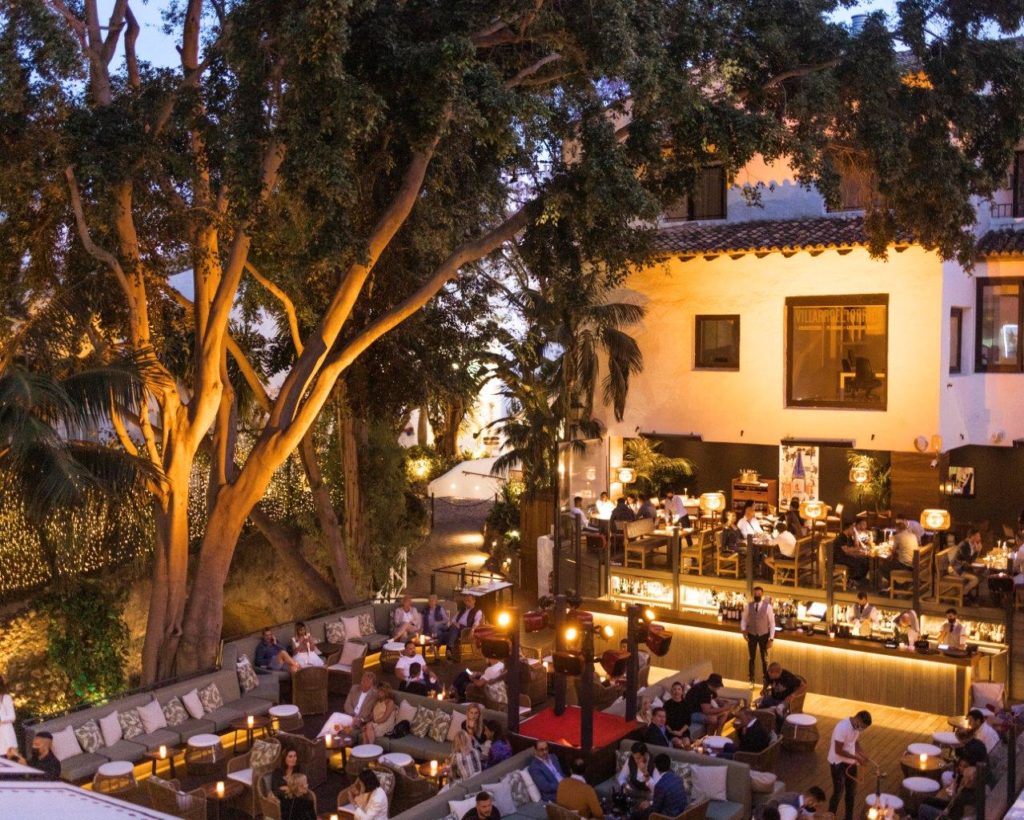 NEW YEAR'S EVE IN SÁLON ANDALUCÍA
Create memorable moments with your friends and family with an elegant and sophisticated New Year's Eve gala celebration. This is an evening of sparkle and wonder in the Puente Romano Ballroom, with exquisite canapés, followed by a 5-course dinner including caviar, lobster, and beef tenderloin, all accompanied by fine wines, Bollinger Champagne – and a live band.
NEW YEAR'S EVE IN SEA GRILL
Usher in the New Year in unique Mediterranean style. Sea Grill combines a spectacular beachside setting with a memorable multiple-course menu, beginning with chef's selection of gourmet canapés, followed by caviar, crunchy seabass, flavoursome turbot filet and beef tenderloin. This will be a gastronomic experience.
NEW YEAR'S EVE AT SUPPERCLUB
For an unforgettable, and sensational New Year's Eve full of magical surprises, then it has to be our most spectacular dinner show of the year.
Let our chefs seduce your palate with celebratory dishes, whilst our artists wow you with their performances. This is how you welcome 2022 in style!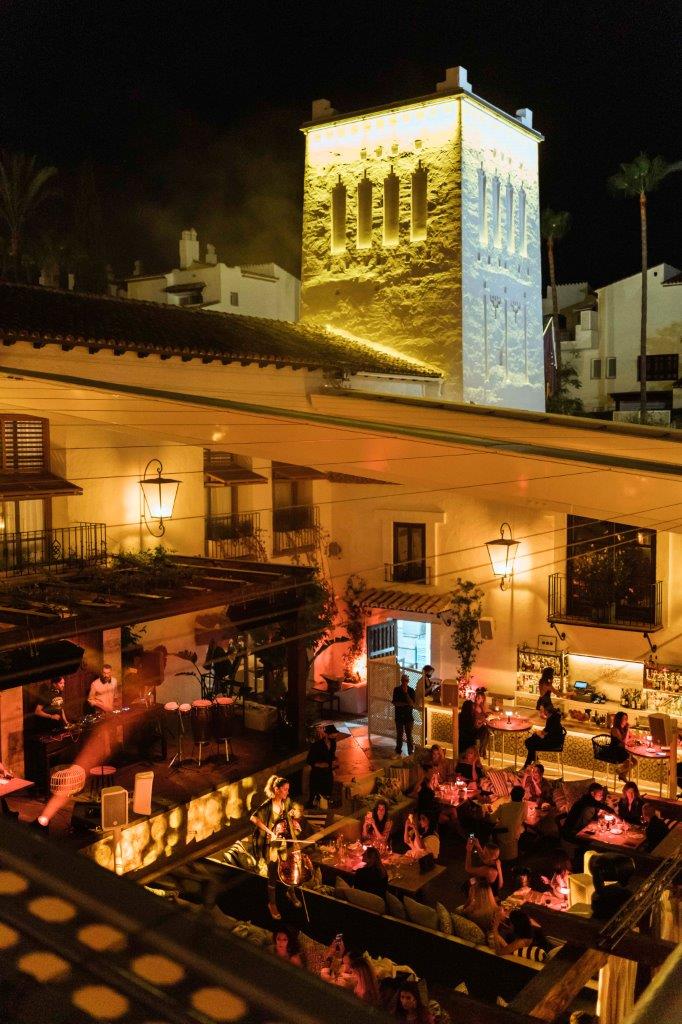 WELCOME THE NEW YEAR AT NOBU
Ring in the New Year in exquisite style, with specially crafted signature dishes, chef's selection of Nobu sushi, seasonal specialities like grilled oysters, and indulgent delicacies including toro caviar and carabinero scarlet prawn and truffle salad.
This is a sensational way to welcome 2022, including our timeless tradition of the 12 grapes, followed by the party atmosphere of La Plaza.
NEW YEAR'S DAY BRUNCH AT SEA GRILL
Start 2022 with your loved ones at Puente Romano Beach Resort's legendary brunch. Enjoy an outstanding array of local and international delicacies, such as Beef Wellington, and premium seafood including oysters, lobster, and caviar. Our Sea Grill specialities are cooked on the charcoal grill and in the tandoor oven, and the chef's extraordinary puddings and pastries will delight.
LA SUITE
¡Happy New Year! Celebrate all the exciting possibilities of 2022 with dancing in the most stylish nightclub in town, La Suite. Immerse yourself in the moment and party 'till the small hours!