Twisted Art Gallery is a new contemporary art gallery, open to the public from the 17th of June and will be one of the only places in Spain where you can view and purchase works by the mysterious street artist, political activist and film director Banksy.
It is only the second gallery in Europe to stock works from American graffiti artist Alec Monopoly. Monopoly considers himself a lifelong artist, who rejected formal training for his pursuit of creating street art and he has established himself as one of the foremost artists of this genre. His unique style takes a light-hearted approach, differentiating him from his contemporaries and giving his art a relatable quality. Using varied materials Monopoly subversively depicts various icons of pop culture using cartoon illustrations as his own political commentary, and in the process has generated his own recognizable style of street art.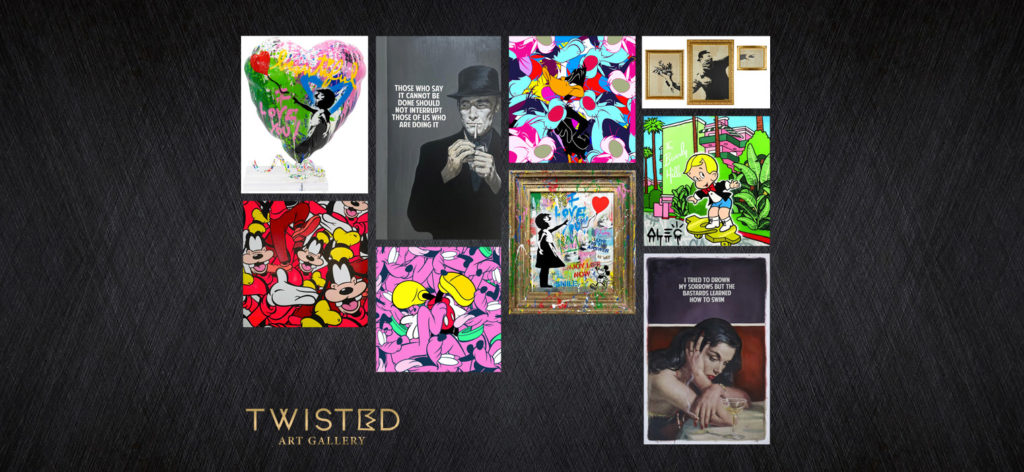 The stellar line-up of artists doesn't stop there though and includes Mr Brainwash, The Connor Brothers, Opake, Pure Evil, Sara Pope, Cecile Plaisance, SN, David Kracov, Kunst Met Een R, Tim Fishlock and Gal Yosef.
The Connor Brothers have exhibited internationally across the world from London & New York to Dubai. Their work frequently appears at major auction houses and in the homes of Celebrities and Public Figures' private collections. Their most popular series Pulp fiction has proven to be an enormous success and cemented their names in the Art industry.
London-based artist Tim Fishlock creates bright typographic paintings inspired by our love/hate relationship with social media and uneasy alliance with modern technology. A graduate of Goldsmiths, he began his career making commercial art installations, moving on to high-profile projects including limited-edition print portfolio releases and a book made with Hollywood screenwriter Josh Weinstein. His current work sits well with his other pieces: intricate collages of repeating motifs and satisfyingly tactile sculptures of metallic ice creams.
Mr Brainwash's art celebrates positivity and the power of love. Combining pop art, street art and classical paintings, unique Mr. Brainwash prints or original artworks make spectacular additions to a contemporary art collection. His playful and subversive approach has won him a place amongst the top living artists based on auction sales of nearly $2.5million over 10 years, and his collaborators and collectors include Madonna, the Beckhams and Banksy.
Opake is a London based graffiti artist who has been practicing graffiti art since the age of 13.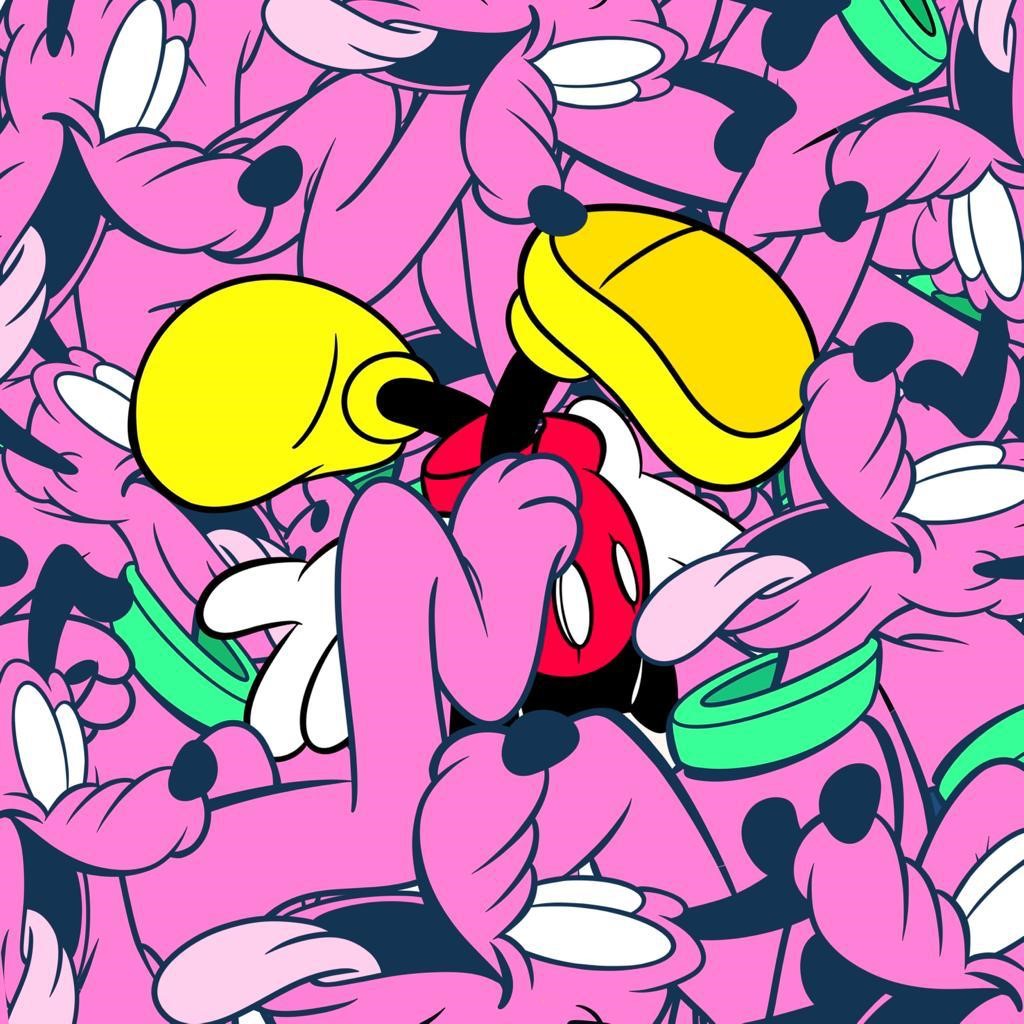 Over time, he has developed a distinct painting technique and combines both pop culture with elements of graffiti to create a new and exciting body of work. A key theme in his work is 'insanity', after having dealt with drug-induced psychosis himself. He plays with the infamous definition of 'insanity is doing the same thing over and over again, expecting different results', with the creative twist of subtly breaking the repetition of his characters, replicating his own story of overcoming addiction. 
Contemporary artist Sara Pope is best known for her bold, seductive paintings of voluptuous lips.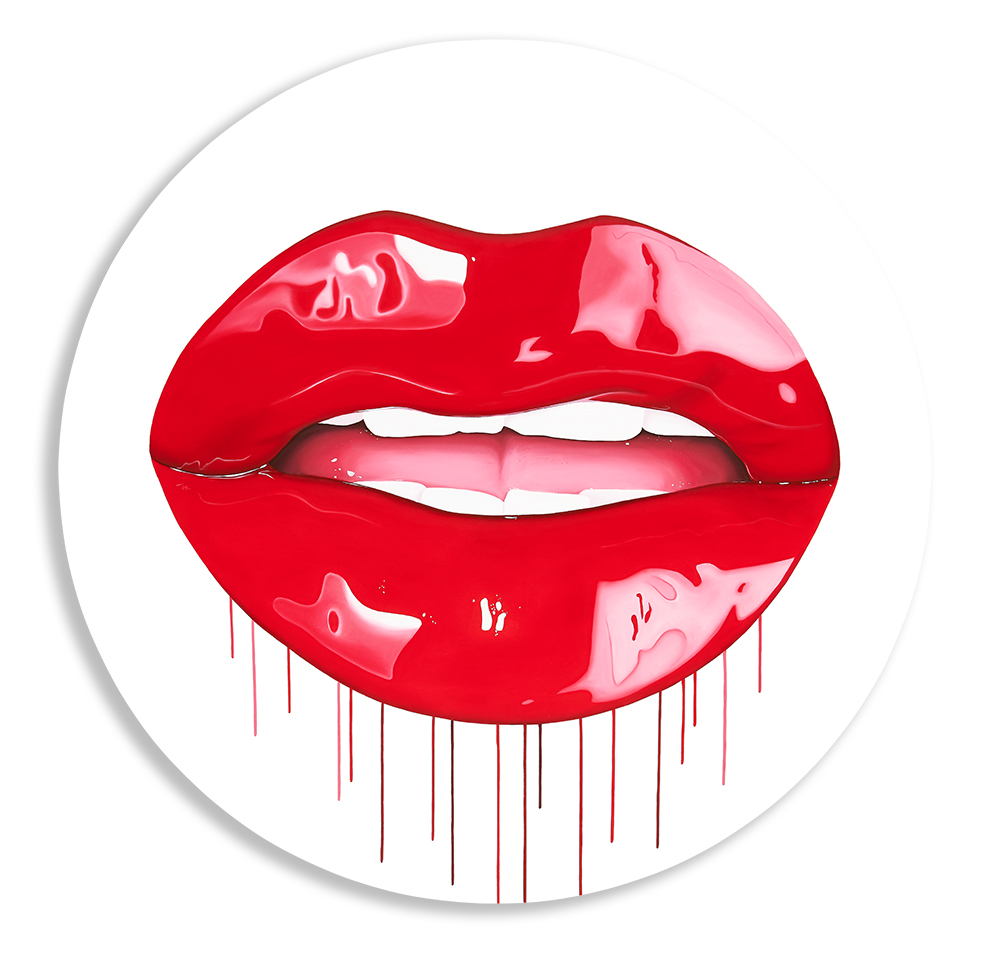 Taking inspiration from a successful career in the fashion industry as a shoe designer for brands such as Paul Smith, and also her work in magazines as a designer and art director, Sara aims to capture the sensuality and seductive power conveyed by the lips and mouth. Interested in questions of beauty, communication, and the notion of perfection, Sara uses the perspective of her commercial experience to explore these themes.
Charles Uzzell-Edwards produces Pop-inspired prints and street art under the moniker Pure Evil. The U.K.-born and -based artist's vibrant, stencilled, spray-paint figurations riff on distinctly American iconography such as the Statue of Liberty and on Andy Warhol subjects such as Marilyn Monroe, Elvis Presley, and Elizabeth Taylor. Many of his portraits feature a signature splotch of paint, which drips like a tear just below the character's eye. Pure Evil's path to artmaking was long and varied. As the son of Welsh painter John Uzzell Edwards, he grew up in a creative household. After studying fashion and graphics in college, he worked as a clothing designer and recorded electronic music. Pure Evil finally arrived at street art while living in California, where he honed his practice across freeways and storefronts. The artist has since exhibited in New York, Los Angeles, London, Paris, and elsewhere.
Cécile Plaisance's evocative career began with taking pictures of the one plastic playmate she admired and who was an integral part of the world of girls who dressed her and undressed her daily.
Through her photographs, Cécile has established a connection between Barbie and today's women – while playing with her femininity. Beyond the myth of the woman as an object, the artist raises the idol of our collective childhood by supporting the challenges of today's women to defend their rights, their desires and their hard-won freedom. A nun's habit and a burka versus what is underneath suggest that behind one woman's outward appearance lies another. Cécile Plaisance's uses a lenticular development technique with superimposed images to expose what lies beneath.
A self-taught prodigy in the field of 3D art and digital sculpting, Gal Yosef specializes in reimagined designs of well-loved cartoon characters. A curiosity and passion for painting and drawing inspired Yosef to begin experimenting with 3D design when he was just 12 years old. Gal Yosef's art continues to evolve in the style of his latest pieces, depicting a darker, avant-garde version of an imagined cartooniverse.
David Kracov truly understands how to capture the hearts of the young and the old alike. Forever inspired by the ever-changing muse of pop culture, witty puns, and the amalgamation of vibrant colours, Kracov has left his unmistakable fingerprint on the world of contemporary art both as a sculptor and a painter.
Artist SN truly believes that art is created to nourish the heart as well as the eye. The majority of his work is created using canvas, mixed media, charcoal, oil paints, and dried butterflies. For SN, if the subject speaks, the background becomes the melody and has the power to enhance the beauty of the subject.
'Kunst Met Een R' (Art With an R) delights international audiences with their comical take on familiar subjects. Every one of their amicable characters is hand-sculpted and arranged within their shadow boxes to depict whimsical yet intimate scenes inspired by commonplace affairs. Their artwork is a satirical conversation on popular culture, societal norms, and the direction that consumerism has taken over the last few decades.
A gallery where everyone is welcome
Founded by passionate and knowledgeable art collectors, Dylan King and Kevin Simpson, Twisted Art Gallery will be a cool and friendly environment where everyone is welcome to come and enjoy art.
Dylan King explains, "Having collected art for over 10 years and developed relationships with some incredible artists, I felt the time was right to bring their exciting art works to Spain. We're very lucky to have the artists Sara Pope and Pure Evil creating pieces exclusively for the gallery and we are only the second gallery in Europe to stock Alec Monopoly, so can't wait to show their incredible pieces in Puerto Banús.
Our aim is to create the hottest destination for contemporary art on the Costa del Sol, where everyone is welcome. Whether people are looking for investment art, to start or complement a collection, or simply decorate their homes, the carefully curated collection has something to offer everyone. Including street art, pop art and decorative art, this is a relaxed and funky setting exhibiting artists of international renown. We hope people will pop down and say hello and enjoy these great artworks."
Information
Twisted Art Gallery is located at Plaza Antonio Banderas 18, Puerto Banús, close to El Corte Ingles. The gallery will be open to the public from Saturday 17th of June. 
Contact Details
Find out more about the gallery at www.twisted-artgallery.com or on Instagram @twisted.ag.