BLESS Hotel Madrid, located in Madrid's Golden Mile district, re-opened on 27 November, just in time for the festive period as part of the ongoing recovery of the Spanish capital as a luxury tourist destination.
Following a major refurbishment and with a portfolio of brand-new exclusive experiences available, the five-star hotel makes its long-awaited return to the fashion, culture, art, music and gastronomy scene in Madrid.
Charged with refreshing BLESS Hotel Madrid's décor and bringing the hotel to the forefront of the latest elite design trends, Lázaro Rosa-Violán's masterful interior design firmly places BLESS Hotel Madrid at the heart of the revolution taking place in the capital as it emerges as a luxe destination. Other new details offered by other world-renowned designers include bed heads by William Morris.
Bars & Restaurants
The hotel's lively lounge bar and restaurant, VERSUS, will resume its position as one of the busiest social hubs in Madrid, with a new dining experience and cocktail menu curated exclusively for BLESS Hotel Madrid by expert mixologists, along with live music from afternoon to evening.
The all-day à la carte menu will reflect high quality raw local products with a fusion of culinary styles. A new breakfast and brunch offering will also be introduced, featuring fresh, seasonal produce, superfood options, as well as a menu of champagne cocktails.
Another new culinary concept awaits with a new Japanese fusion restaurant, carefully thought out to create a memorable 360º experience for diners: from the cuisine and cocktails, to the ambience, live performance, and the décor, designed by prestigious interior designer Lázaro Rosa-Violán.
The private club Feten and the Picos Pardos Sky Lounge, which opens in spring 2022, add to the hotel's extensive social offering.
The renovations also include improvements to the gym and new cabins in the spa area for individuals and couples, while treatments are offered by new beauty brand partner, Beldon Beauty.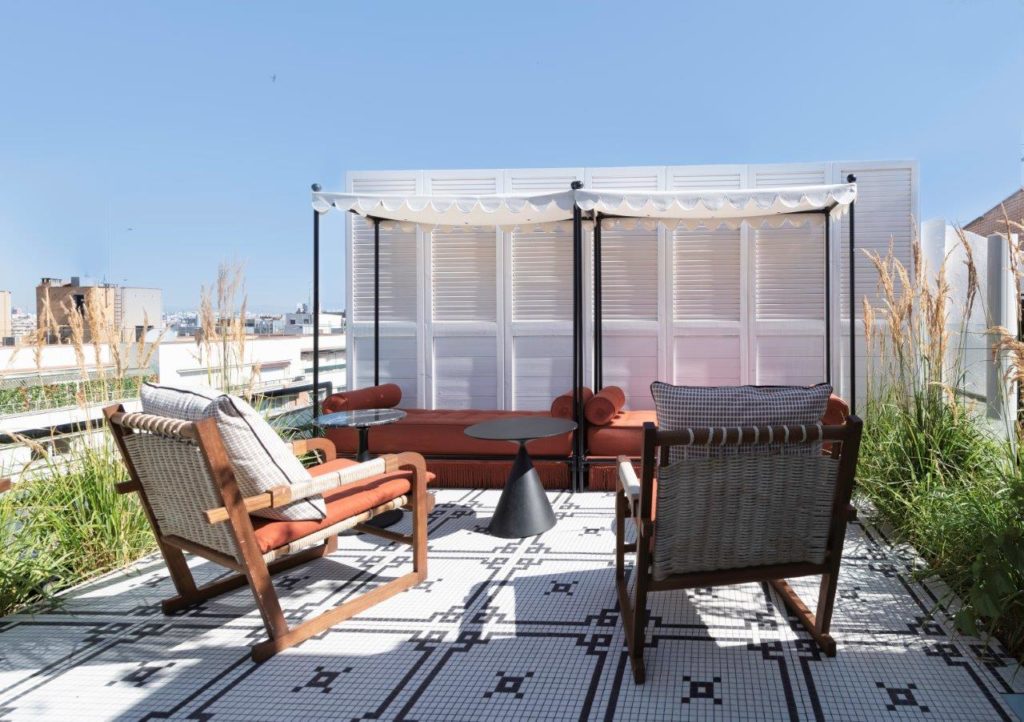 Experiences
Exclusive new experiences are available to ensure the utmost super-luxe stay in the capital. These include wellness sessions, designed to relieve stress and eliminate toxins with yoga and meditation; private tours of Madrid's top museums or art galleries; and mixology and perfume-making classes.
For a luxurious pre-Christmas treat, the hotel's new personal shopping experience, 'BLESS Your Golden Mile', enables guests to properly explore the most premium shops and boutiques in the Salamanca district, located just steps away from the property. Accompanied by an expert personal assistant, the experience will help those in search of the best Christmas gifts, or wanting to treat themselves during the festive period. Following the shopping experience, guests will be able to unwind with an aperitif and rest weary bodies with a pre-prepared relaxing bath. Prices for the 'BLESS Your Golden Mile' experience start from 230€, with the option to add a private butler or transfer service as part of the day.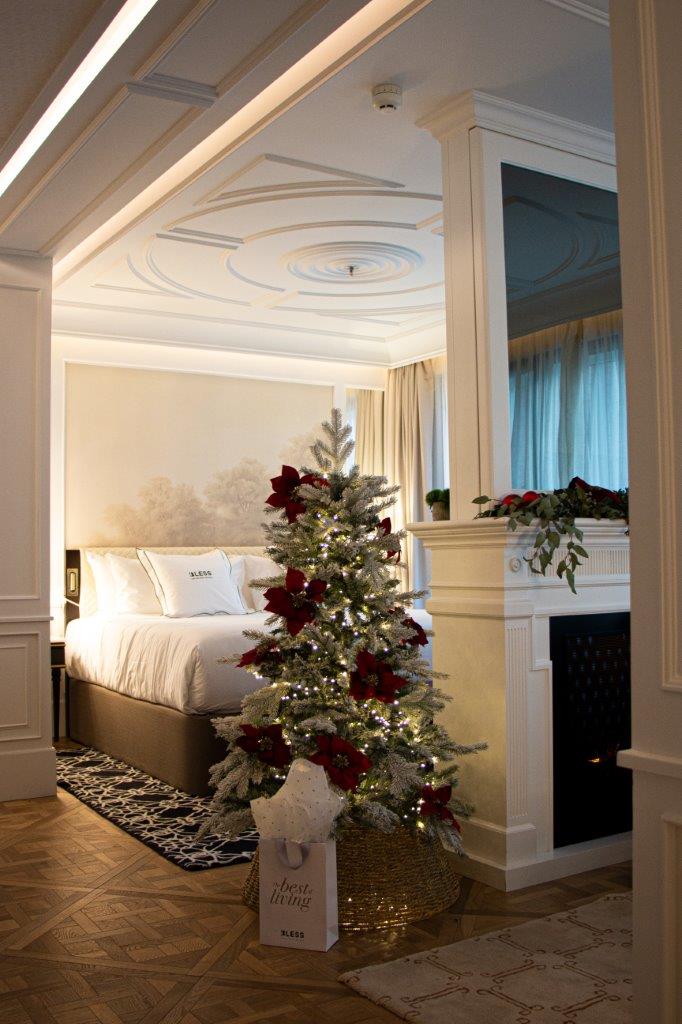 Information
Now under new ownership of RLH Properties, BLESS Hotel Madrid will continue to be operated by leading Spanish hospitality company Palladium Hotel Group under the exclusive BLESS Collection Hotels brand. The hotel also holds the prestigious The Leading Hotels of the World seal of approval.
Double rooms at BLESS Hotel Madrid are priced from 545€, room only.
Find Out More
Address: BLESS Hotel Madrid, Calle de Velázquez, 62, 28001 Madrid, Spain
Website: www.blesscollectionhotels.com