BLINK Design Group is excited to share its latest project: W Dubai – Mina Seyahi. This 5-star venue is located in Al Mina al Seyahi, which is part of the Jumeirah Beach district. The design for this new W venue was inspired by the traditional Dhow boats, the romance of travel, and the storytelling tradition of Al-Halqa.
Once a thriving hub of the copper trade, where Al-Halqa storytellers would weave their yarns to circles of spellbound travellers, the Port of Travellers has been BLINK's overarching inspiration for the hotel, together with the graceful swooping shape of the traditional Dhow boats.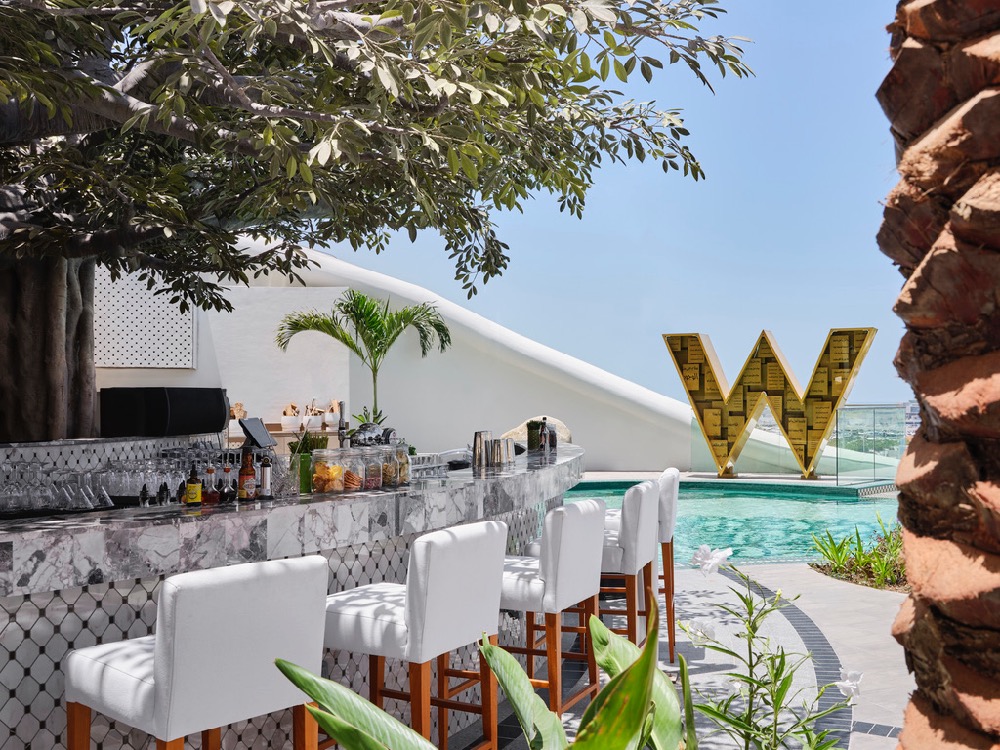 The new 31-storey W Dubai – Mina Seyahi property features an eclectic retro style, 291 guest rooms and 27 opulent suites, a spectacular lobby with views of the marina, an infinity pool and lavish BAR-B spa, four meeting rooms, and a selection of innovative dining concepts. This unique property will bring ancient tales to life through its guests.
Read our guide to the best hotels in Dubai
BLINK's founder and creative partner, Clint Nagata, explains: "Dubai transformed quickly from an ancient outpost into an ultra-modern city and one of the most famous travel destinations. Despite this rapid modernisation, the thread of history is kept alive down the generations through the traditions of storytelling, one of the most sublime and respected forms of art that run through Arabian culture."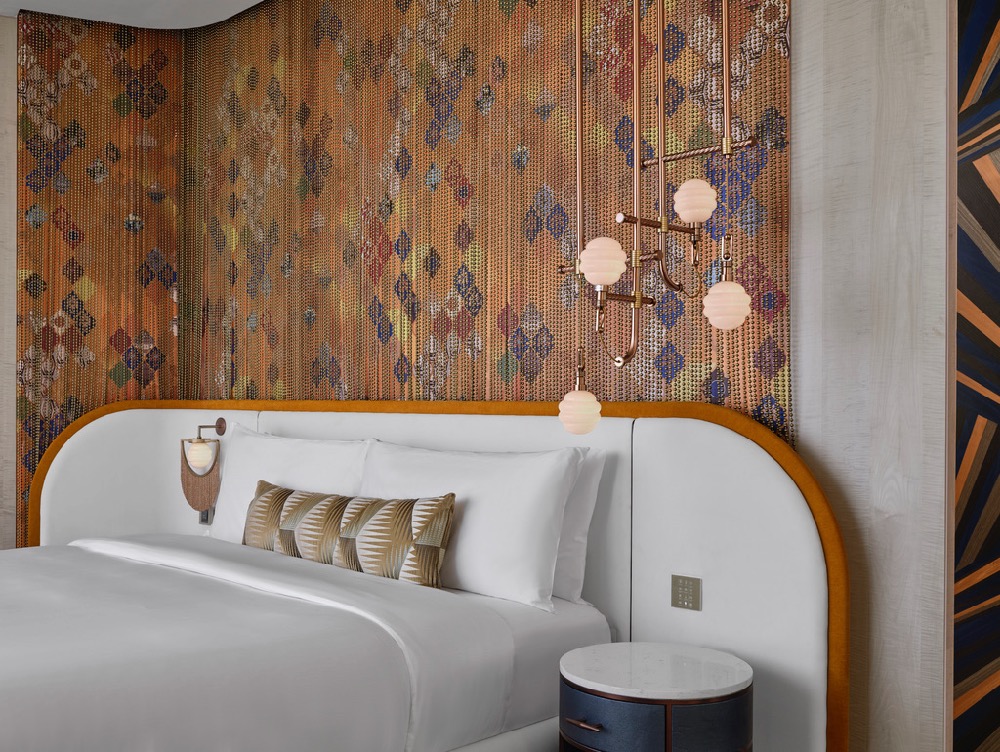 The hotel's signature restaurant, Ginger Moon, is a lively space for international travellers, traders, and digital nomads to connect. It features a split-level ocean deck opening up to the bay, with a pool bar overlooking The Palm Island. The storytelling theme continues into BAR-B, the uniquely exotic spa experience, where socializing and being pampered go hand in hand.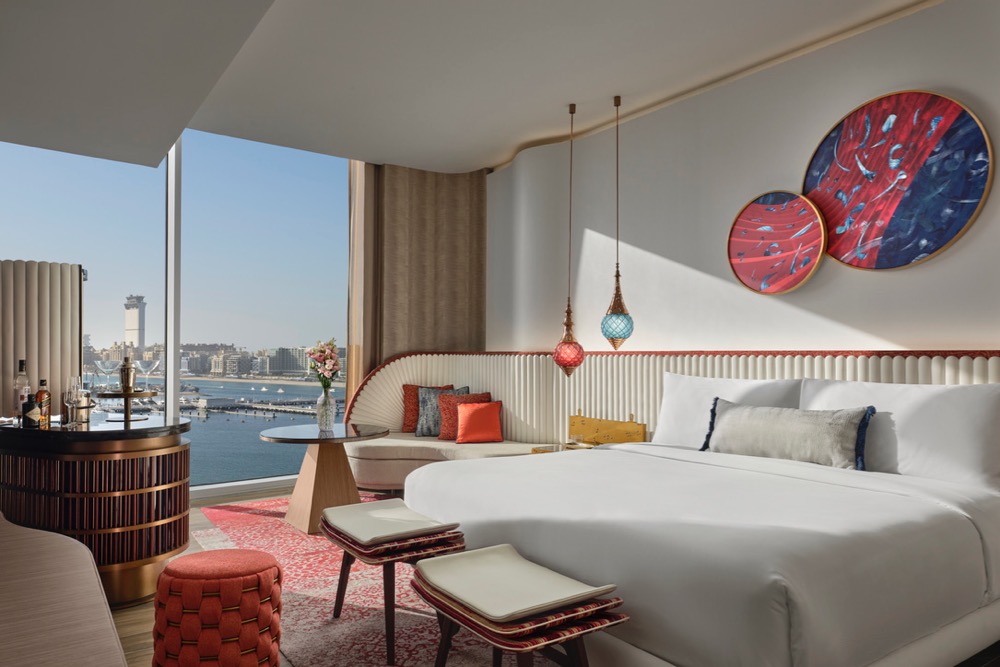 Read our review of the W Bangkok
About Blink Design
BLINK Design Group is a leading multi-disciplinary design studio founded by Clint Nagata with 16 years of experience in the luxury hospitality industry. With projects spanning almost every continent, BLINK has worked with some of the world's most renowned luxury hotel and resort brands. BLINK's design philosophy is shaped by Clint's passion for travel, exploration and enjoyment of the world, which is reflected in the studio's approach to each and every project.
About W Hotels Worldwide
From the moment the W sign is spotted, guests know they are in for something different. W Hotels' approach to luxury is all about engaging the senses and offering an experience that is carefully curated and designed to inspire. Whether it's the eclectic mix of Art in the Lobby or the tantalizing scents of the signature fragrance in the guestrooms, W Hotels' commitment to infusing each stay with unique style is evident. This is luxury for a new generation – luxury that is relevant, modern and reflective of the world around us