This week The Luxury Editor visited The Boho Club, which has been attracting plenty of attention thanks to the gastronomy of renowned Spanish Chef, Diego del Río. We enjoyed a long, leisurely lunch, met the team and found out more about what's planned for the coming season.
Boho Club is a stylish, boutique resort which has emerged as a destination for gastronomy too. As Daniel Little, General Manager of Boho Club explained, "Boho Club's maxim is to feed the senses of our guests, and, for this, we offer original experiences, beyond a tasting menu or a hotel stay. It is about surprising the client and getting them to enjoy a moment that will last in their memory".
Autumn Dining at Boho Club
Open from eight in the morning until midnight, non-stop, the Boho Club restaurant offers a wide variety of menus, adapted to each moment of the day and to the tastes of the most demanding diners. Diego del Río, Executive Chef of the Boho Club, is passionate about Mediterranean products and Andalusian cuisine, which he combines with international touches, and has created a wide culinary offer, unique in the area.
Our lunch was impressive, a 5-course feast starting with Michelada Oyster, then game and artichoke dumplings with ramen sauce, a fish course of monkfish, and an outstanding meat dish of Rib of beef with Jerusalem artichoke and 'puff pastry' potato.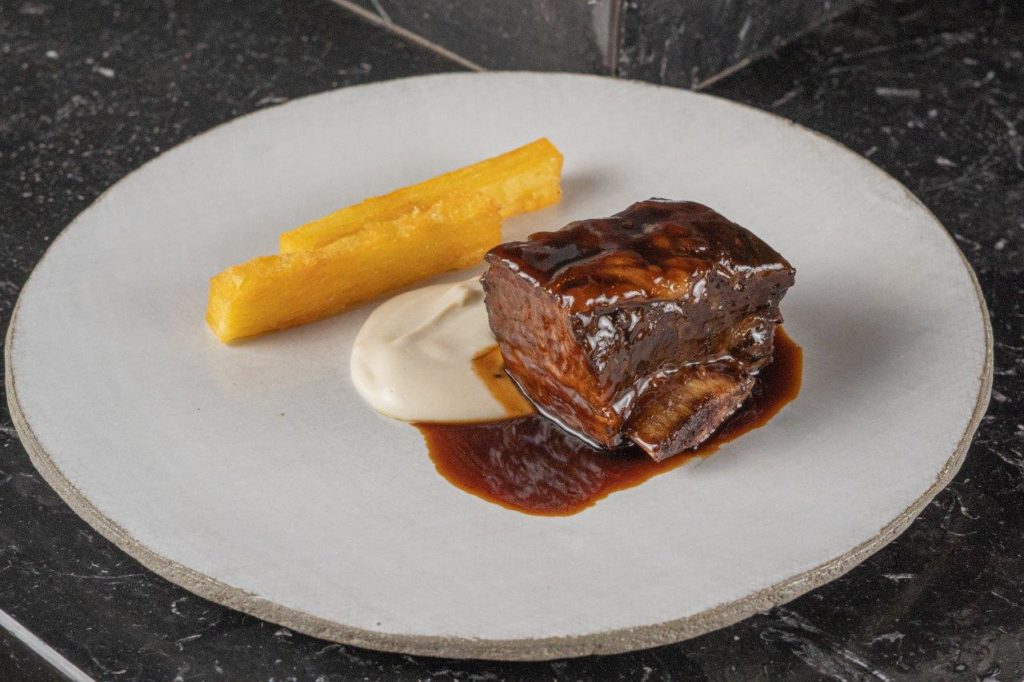 It was the perfect showcase of what to expect at Boho Club which includes 'Rice dishes will coexist with hot creams and dishes made with seasonal products, such as game meat or mushrooms. We have perfected our grill with more cuts and superior quality meats such as sirloin, entrecôte and Angus steak. As for the fish, the fish market will mark the offer every day", commented Chef Del Rio. Among the seasonal novelties, are meat dishes such as venison sirloin, chestnut toffee, and glazed spring onion; or the wagyu rib, creamy Jerusalem artichoke and puff pastry potato, while for fish courses there will be sea bass on octopus gazpachuelo and chili piparra; monkfish, black olive romesco and roasted pepper juice; or grilled octopus glazed in teriyaki, celery ball and aubergine.
Autumn Events at Boho Club
The team shared the highlights of the coming season including:
Special Lunch Menu
"For lunch, we maintain our Boho Club midday menu proposal, with two dishes to choose: starter and main plates, which also includes bread, drinks: a glass of wine, water, soft drink or beer; and coffee, at a price of €28, from Monday to Friday", explains Ariana Alonso, maître de Boho Club.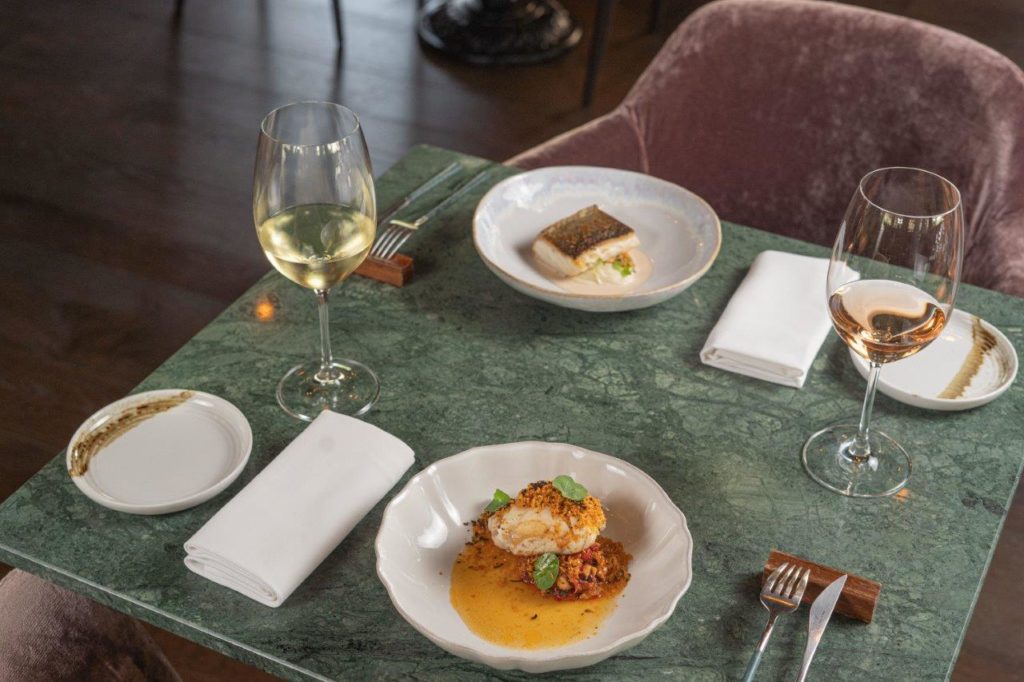 Gastro Nights
As a great novelty this season, starting next week, customers who come to Boho Club on Tuesday and Wednesday nights will be able to enjoy a very special gastronomic evening. Diego del Río's tasting menu with wine pairing included will cost €95, and it will be the chef himself who will explain his dishes and chat in a pleasant and relaxed atmosphere with the diners, so that they will have the opportunity to ask him to find out first-hand all the details of his kitchen.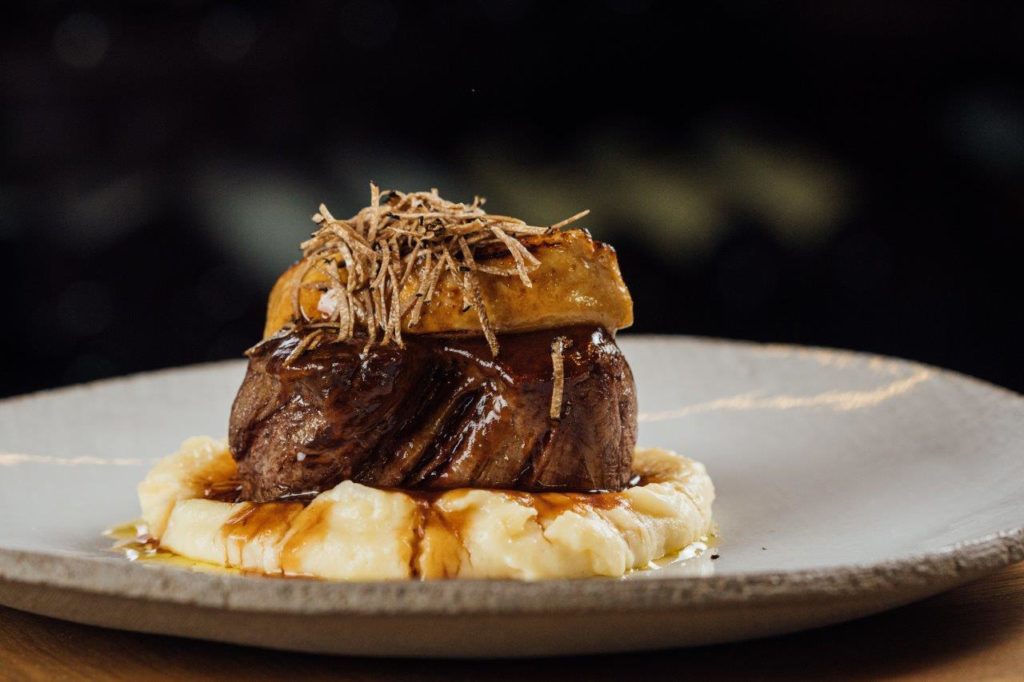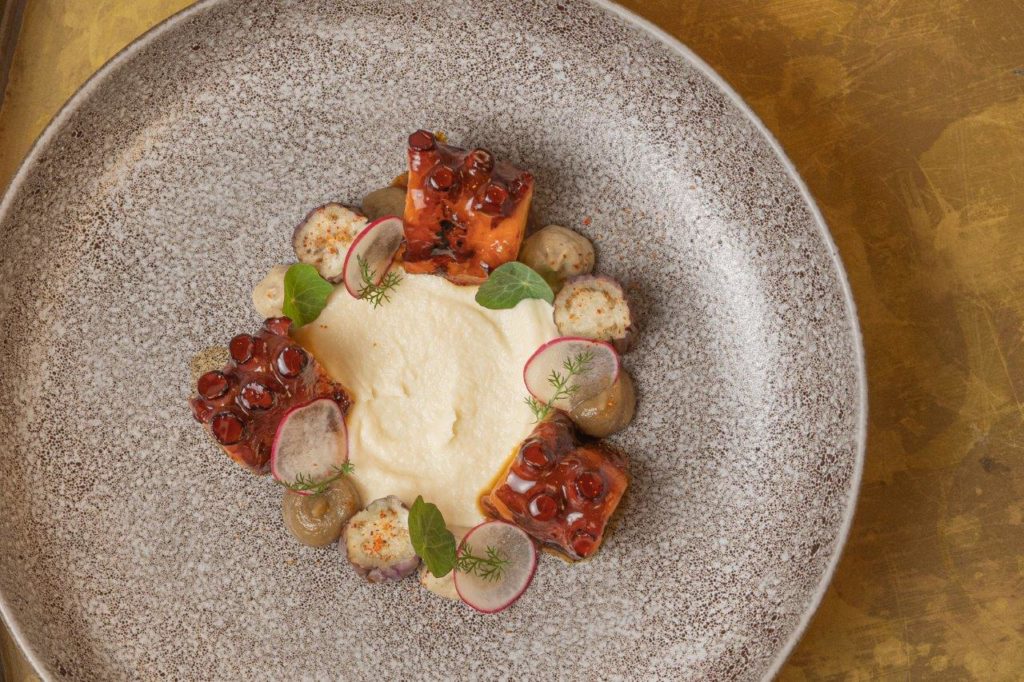 Thursdays Afterwork
Starting this week and for the next few months, Thursday will be the time to enjoy the afternoon at the resort. The entire Boho Club team will come together on Thursdays, from 4:00 p.m. to 8:00 p.m., to enjoy with clients and friends, special prices on cocktails, appetizers, and music from the resident DJs at the place to be in Marbella.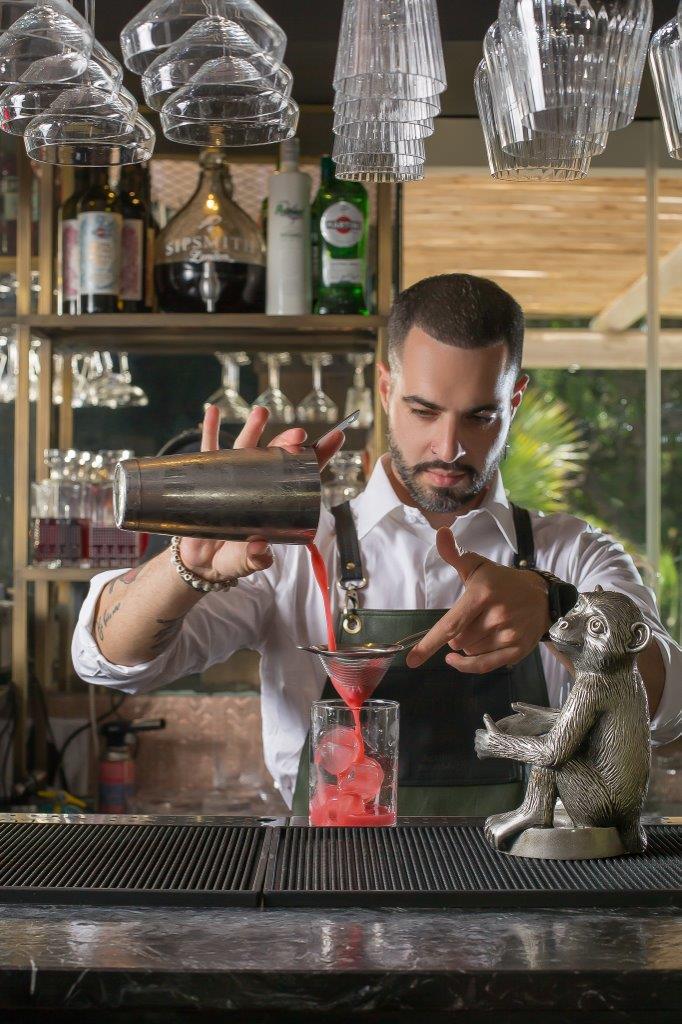 Weekend brunch
"At the end of October, the weekend brunches will begin at Boho Club. From 12:00 to 4:00 p.m., and at a price of €55, we can taste a complete proposal that includes a buffet with top quality Andalusian products such as Iberian meats, cheeses, honeys, breads, and a large selection of sweets; in addition to a menu with dishes with organic eggs and rice", says Andrea Cervera, Head Chef at Boho Club.
Christmas events and parties
For Christmas celebrations for companies and friends, Boho Club has developed different menus for groups, from €65 to €90, and its professionals specialized in organizing corporate events and family celebrations in a personalized way are at plain disposal for the customers.
On the other hand, for the special festivity days, Boho Club presents different proposals for both New Year's Eve dinner, with a New Year's party, classic dishes of Boho Club gastronomy and wine pairing included. For Christmas and New Year's Day, a special celebration Brunch has been created that will include several buffet stations and seafood dishes. On Christmas Eve, the restaurant will remain open, and diners will be able to have an à la carte lunch.
A cellar with 300 references
Boho Club's sommelier, Richard Mena, has personally selected the best references, which include renowned classics and a collection of small producers.
"On the menu we will find the best wines from the old and new world (France, Italy, Germany, United States, Argentina, Chile…) and of course, champagnes from small producers and large maisons that share space in our cellar with the most renowned white wines and with a special selection of Andalusian wines (fino, manzanilla, amontillado, oloroso…) and still wines, from Cádiz and Málaga, wine regions par excellence", says the Boho Club sommelier.
The Boho Club proposal is completed with a space for cocktail lovers with more personality, with a large selection of spirits and signature cocktails, in an intimate and lively atmosphere. "Cocktails, music, and good company. At Boho Club we seek to amuse and surprise through our new menu of signature drinks with premium distillates, where we highlight two options inspired by our culture, 'Tablao' and 'Baron', made with Andalusian wines", says Agustín Corral, Head of Boho Bar.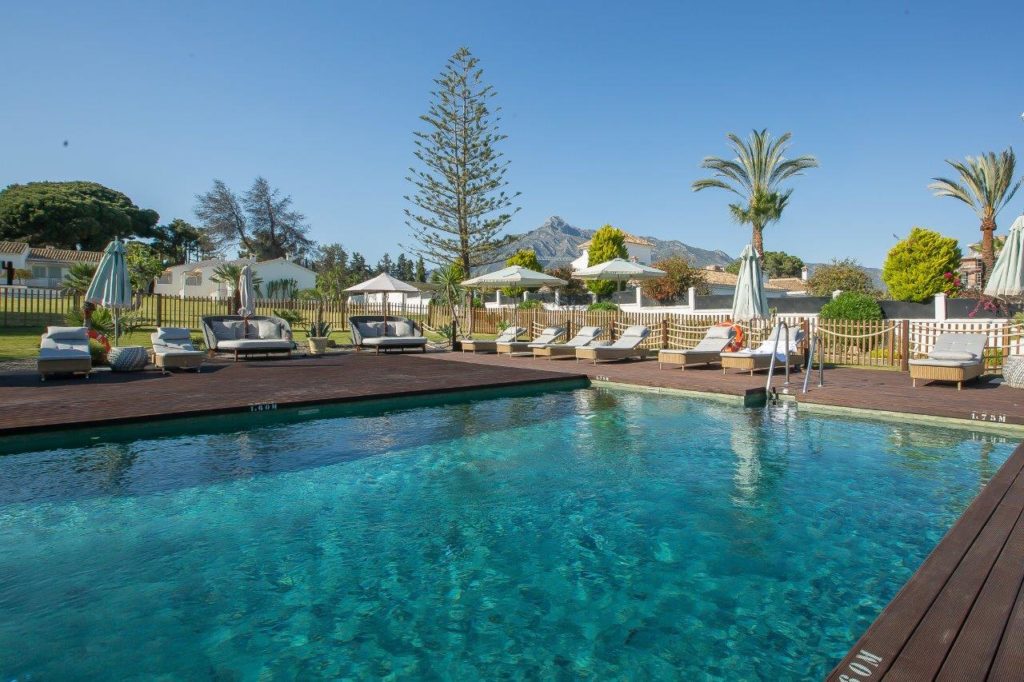 Information
Boho Club is a boutique resort and restaurant located in Marbella, on Andalucia's Mediterranean coast. The elegant hotel complex shows a deep devotion to international art and local culture. Boho Club preserves the legendary tradition of hospitality and cares for the authentic family spirit.
Boasting a privileged location on the city's famed Milla de Oro / Golden Mile, a 45-minute drive from Malaga International Airport, and just five minutes from Puerto Banus, Boho Club is a secluded hideaway with panoramic views of the emblematic mountain of La Concha.
The complex offers a collection of 20 contemporary rooms, as well as 10 luxurious bungalows, all of them built in the style of Nordic and Bohemian architecture and distributed in 30,000 square meters of gardens.
The fundamentals of Boho Club are well-being, nature, art and, of course, gastronomy, directed by chef Diego del Río. The restaurant is open all day, with a specific menu for each moment, making it the perfect place to enjoy its cuisine at any time.
Guests also have at their disposal two heated outdoor swimming pools, an extraordinary outdoor fitness area and wellness packages, as well as treatments and massages.
Find Out More
Address: Ctra.N-340, Km 176. Urb. Lomas de Río Verde 144, 29602 Marbella.
Website: www.bohoclub.com