The Castillo Hotel Son Vida, a Luxury Collection Hotel, has 100 newly renovated luxury rooms designed by studio Goddard Littlefair. The remaining rooms with views of the gardens were renovated in 2019, and the hotel became an adult-only destination last summer.
The new design for the Balearic hotel combines traditional textures with the hotel's heritage. The design is inspired by the hotel's location and spirit and is centred around the hotel's character as a luxurious destination for island life. Traditional patterns and hand-woven fabrics are used throughout the design, in the furniture, textiles, and carpets.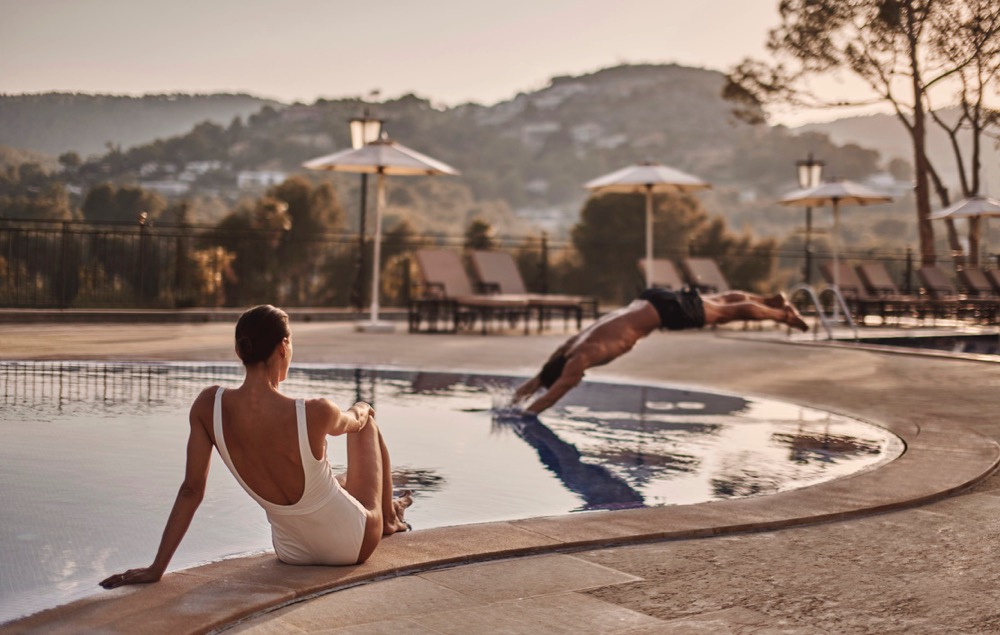 A living area in each room
Creating a residential atmosphere in the rooms was key and the living area is designed to relax, dine, or work. Access to the terraces provide a seamless connection between the inside and outside, while lighting and mirrors are used to enhance the feeling of space in the room. The polished terracotta plaster wall behind the headboard reminds guests of the warm sunsets on the island and local handmade ceramics, and the floor is carpeted with inset borders, strongly influenced by traditional Mallorcan patterns. The joinery elements are also coated in a rich dark timber and the walls are simply painted, allowing the furniture, colours and fabrics to bring the warmth and familiarity of a Mallorcan residence.
Read our guide to the best luxury hotels in Mallorca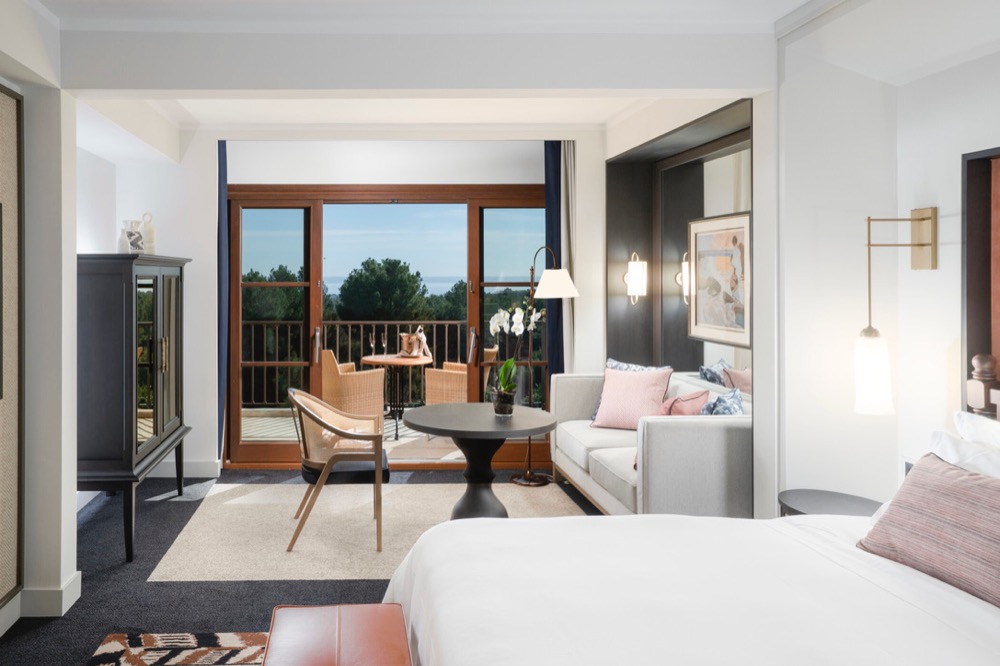 Neutral colours with intense touches
Developing a harmony of colour was imperative to the design and guests can observe how they change during different parts of the day, and their reactions to both natural and artificial light. The colour combination chosen by Goddard Littlefair is derived from local Mallorcan trades, history and culture and island setting. A relaxed, neutral palette is accented by warm terracotta, coral pinks, and Mediterranean blues with glamorising strong black accents through selected finishes. Warm, natural timber tones in the furniture also helped provide a more organic contrast to the strength of the ivory and black contrasts.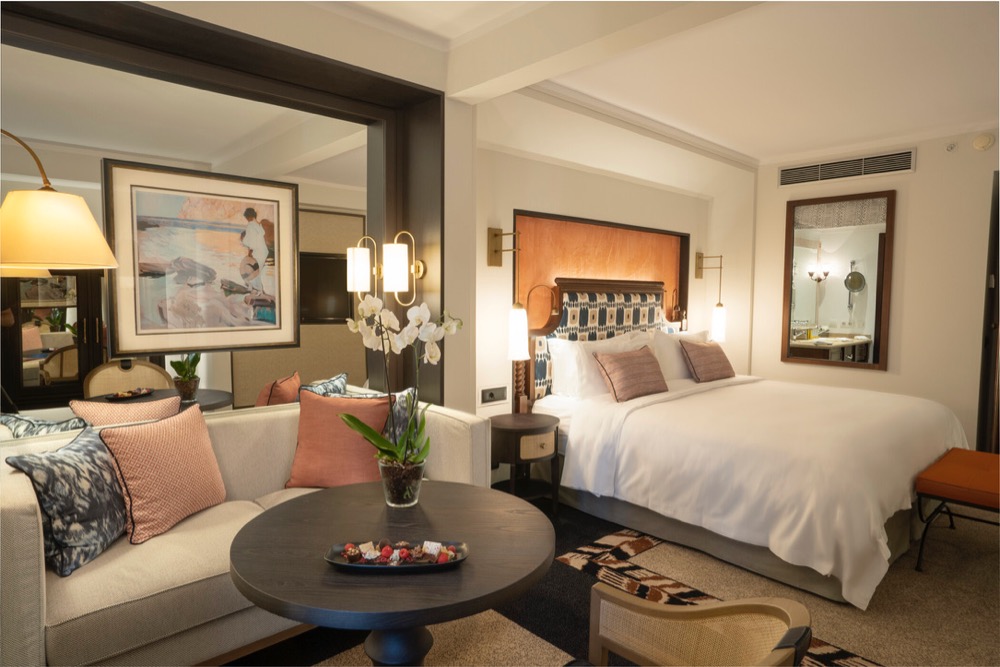 Neutral textures
All fabrics are sourced locally, and neutral textures used to reinstate the residential feel. The headboard is covered in woven textures, the dressing stool is dressed in coral velvet, and the bed end bench is finished in a beautiful tan leather which connects to the coloured plaster finish on the wall. To complete the look, cushions on the sofa pick up on the combination of blue and coral printed textiles.
Read our guide to the best luxury hotels in Palma
Bespoke designed furniture
The majority of the furnishings were designed bespoke for the project including a mini-bar cabinet inspired by an antique dresser. The intention was not to create a suite of matching furniture, instead, the pieces were selected as if they would have been part of a residence.