citizenM has announced the official opening of its newest property in the nation's capital, citizenM Washington DC NoMa. This is the brand's second location in DC, two years after the opening of its first hotel (Washington Capitol). The new 296-room, 10-storey hotel is located in a fast-growing area, connecting travellers to some of the most famous landmarks in America.
citizenM wanted to create a hotel that would reflect the diversity of Washington D.C., so they took inspiration from the "United Colors of Washington". Circulations, an art installation by Hannah Whitaker, commissioned by citizenM's art team, wraps around the facade of the hotel. The mural features a female naturalistic presence that seems at odds with the pictures' stark techno-futurism. Whitaker achieves spectacular effects by carefully staging each shot of the same female subject in silhouette. Whitaker cites the imperfections in her work and evidence of its handmade construction, as highlighting "the generative potential of human error in the face of digital automation."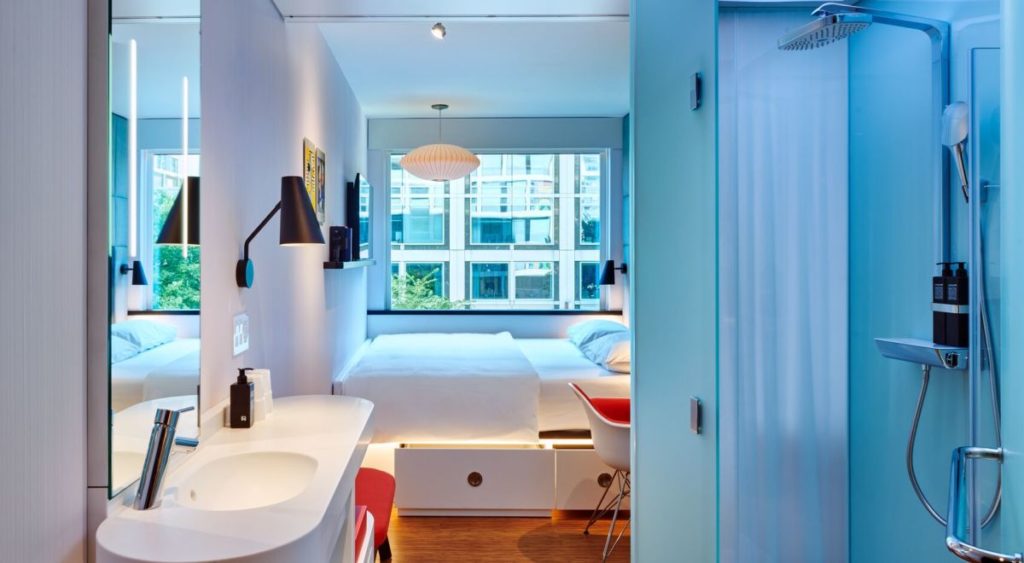 Read our guide to the best hotels in Washington
The interior of the hotel features Vibrations, Whitaker's second piece for citizenM. Vibrations is a continuation of the facade artwork, featuring dark stripes and flares of colour. The rooms in citizenM Washington DC NoMa showcase works by notable and rising local artists such as Andy Yonder, Charles Jean Pierre, Melvin Nesbitt, Nekisha Durrett, and Tim Doud. These artists' works fill the space with bespoke and eye-catching contemporary art.
citizenM's philosophy of "affordable luxury" is most evident in the guestrooms. The rooms are furnished with modern amenities that cater to the needs of today's travellers. All guestroom features are designed to provide the best possible experience: the beds are XL king-size with a comfortable mattress and luxury bedding. The room has an LED/LCD widescreen TV that offers streaming options via free Wi-Fi. The bathroom is equipped with a powerful rain shower and full-size shower gel and shampoo. The room ambience is fully controlled by an iPad, which allows guests to adjust the blinds, TV, and lights with changeable colours.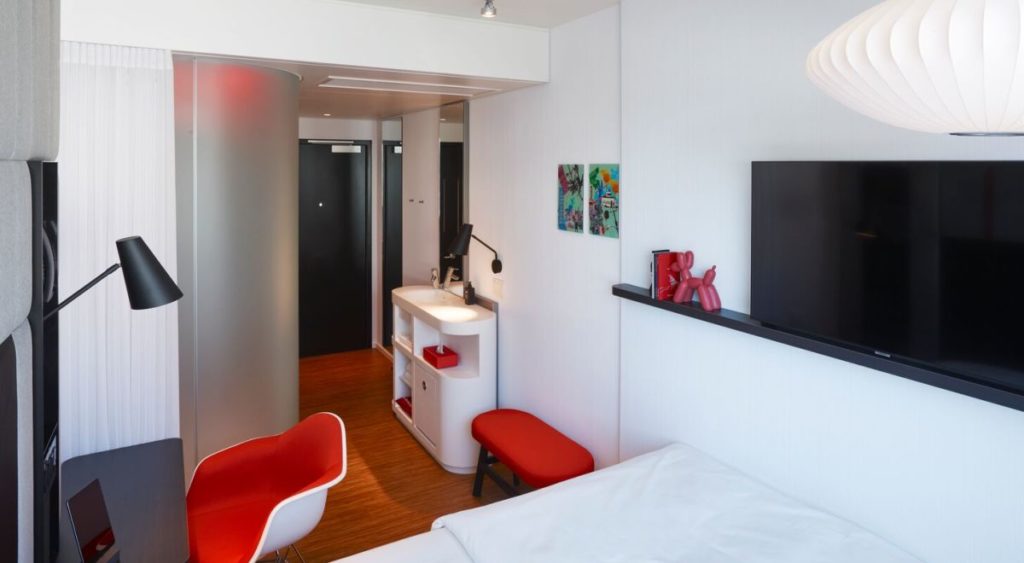 NoMa is a neighbourhood in Washington DC that is becoming increasingly popular due to its modern convenience and proximity to various attractions. It is only 25 minutes from Reagan Airport, has a Metro station (Red Line) nearby, and is within walking distance of Union Market, Union Station, the National Postal Museum, and other unique shops.
Read our review of the citizenM Tower of London
The brand has ambitious plans to expand, with 40 operational properties globally by 2024. They are currently developing additional properties in Miami, Chicago and Austin, and will have 30 hotels open by the end of the year.