Chef Diego Gallegos (Sollo restaurant, 1* Michelin Star, Green Michelin Star and two Soles Repsol) has today unveiled dates and chefs for his new season for 'Diego And Friends'.  In addition, this year will be different, as Chef Diego is also organising a sustainable gastronomy forum at each event, which will be aimed at professionals in the sector, as well as students from the different hotel and catering schools in the province, and gourmets who wish to attend these conferences.
The forums will be held in the Edgar Neville Auditorium of the Provincial Council of Malaga and in the Assembly Hall of the Mayor's Office of El Boquetillo in Fuengirola and will consist of a presentation with show cooking by the guest chefs and a round table with the participation of various institutions and personalities from the catering industry.
Thanks to his more than 10 years of research with river fish, Diego Gallegos remains firmly committed to sustainability. The Brazilian-born chef, based in Fuengirola, prepares his dishes in a unique way, from the highest quality produce, sustained by aquaponics, an innovative system that respectfully and ecologically manages the natural resources of his greenhouse
Your can read The Luxury Editor review of Sollo by Chef Diego Gallegos here.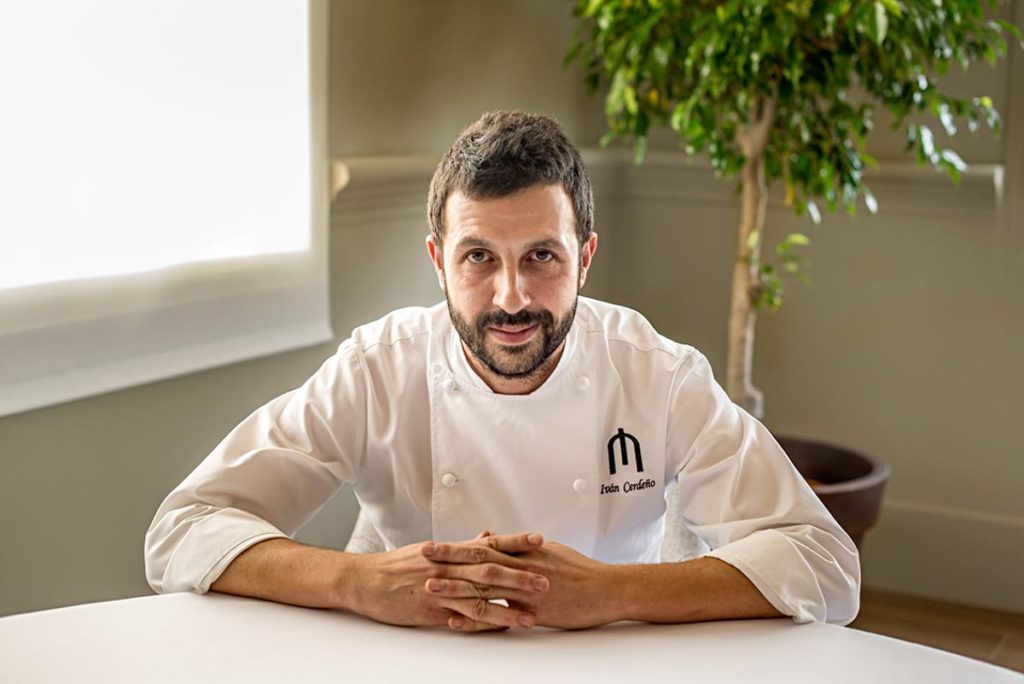 26 May – with Chef Iván Cerdeño & Chef 'Tita' Inés Páez
In the first event of Diego And Friends with Diego Gallegos, Iván Cerdeño (Restaurante Iván Cerdeño, in Toledo, with two Michelin Stars) offers new interpretations of traditional recipes of central Spain. He will also be joined by Inés Páez, known as chef Tita (Morisoñando Restaurant, in the Dominican Republic) and "Ambassador of the New Dominican Cuisine to the world", for being the first chef to focus her line of cuisine on rescuing the gastronomic heritage and ancestral recipes of her country.
9 June – with Chef Miguel Ángel de la Cruz & Chef Fernando Rivarola
For the second meeting Diego Gallegos will welcome Miguel Ángel de la Cruz, from La Botica (Matapozuelos, Valladolid, with a Michelin Star), a chef passionate about local produce; togetehr with Fernando Rivarola, from the restaurant El Baqueano (distinguished for four consecutive years as one of the best restaurants in Latin America by the 50 Best ranking), who is dedicated to contemporary native Argentinean cuisine, also working with small local producers, and fishermen.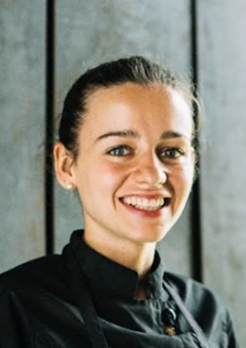 22 September – Chef Martina Puigvert & Chef Francisco Ruano
Thirdly, and after the summer Gallegos will meet Martina Puigvert (Les Cols, in Olot, 2 Michelin Stars and Michelin Green Star) whose cuisine is rooted in the land and landscape of La Garrotxa, with a particular focus on the research and recovery of the traditional vegetable gardens of the region; and with Francisco Ruano, from the restaurant Alcalde, a lover of the flavours he learned in traditional Mexican cuisine, which he transforms, thanks to experience in European kitchens, where he learned the importance of closeness to the land and adopted simplicity in the presentation of his dishes.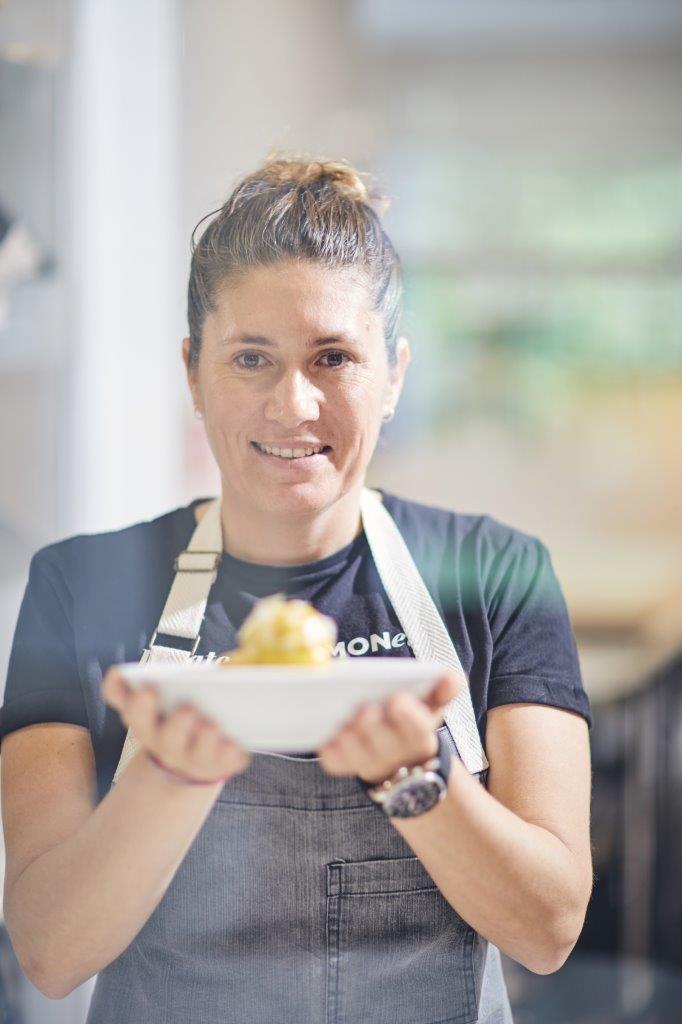 27 October with Chef Maca de Castro & Chef João Rodrigues
For the fourth Diego And Friends meeting, the host chef will be joined by Maca de Castro, who runs the restaurant that bears his name (Alcúdia, Mallorca, Michelin star and three Soles from the Repsol Guide), where he creates avant-garde Mallorcan cuisine in a land of eminently traditional culinary customs; and João Rodrigues, who focuses on research into a cuisine with Portuguese roots, which he gives his very personal style. This is how he created 'Materia', the personal project he is developing with his team and which he will put into practice in his new restaurant Monda.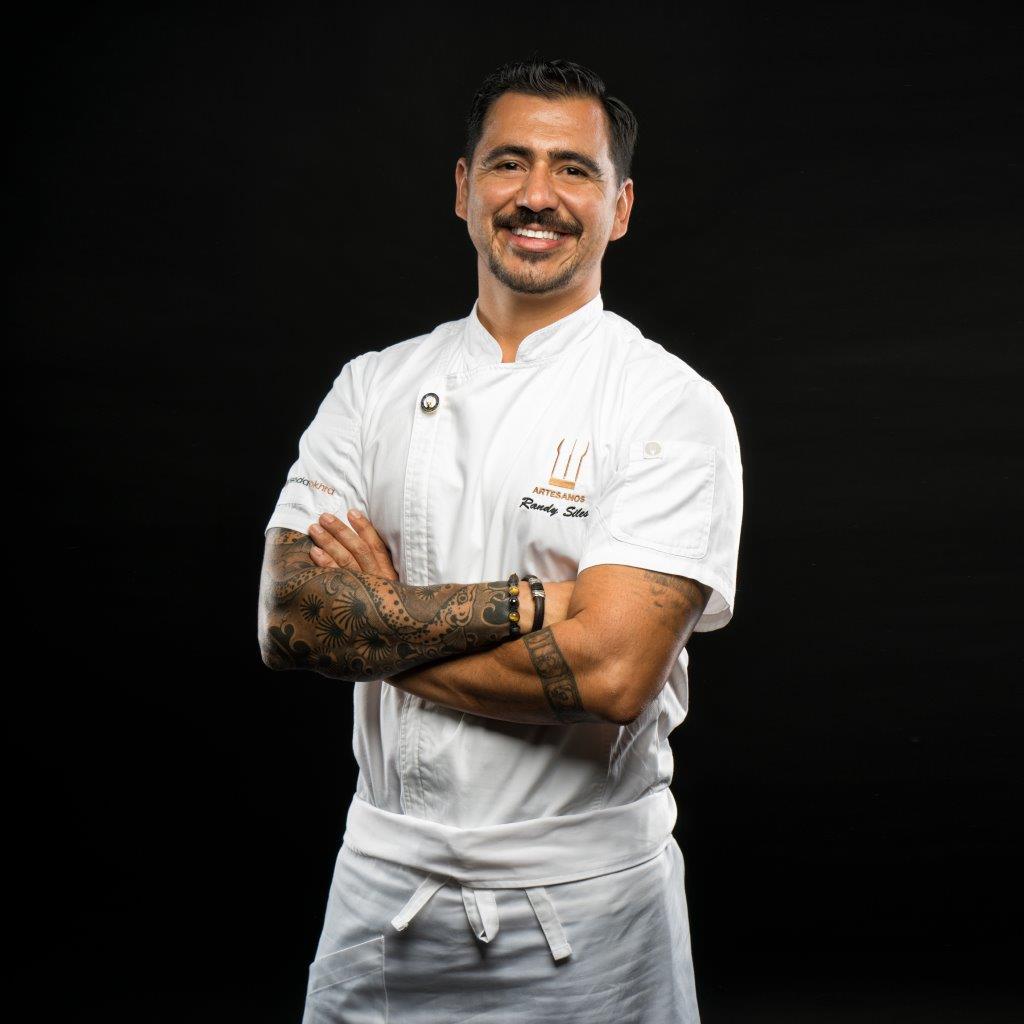 10 November – with Chef Rodrigo de la Calle & Chef Randy Siles
In the fifth event, Diego Gallegos will be cooking with Rodrigo de la Calle, a chef for whom vegetables are the fundamental pillar of his cuisine at El Invernadero (Madrid, one Michelin Star, one Michelin Green Star and two Repsol Suns), where quality, seasonal ingredients are key: and also with Randy Siles, for whom the recovery of plant species and respect for the environment are also the basis of his approach, as he is the first chef ambassador of the National Plan for Sustainable and Healthy Gastronomy in Costa Rica. In his restaurant OS, he maintains the essence of the raw material and highlights the local culinary identity, in a cuisine of innovation with identity.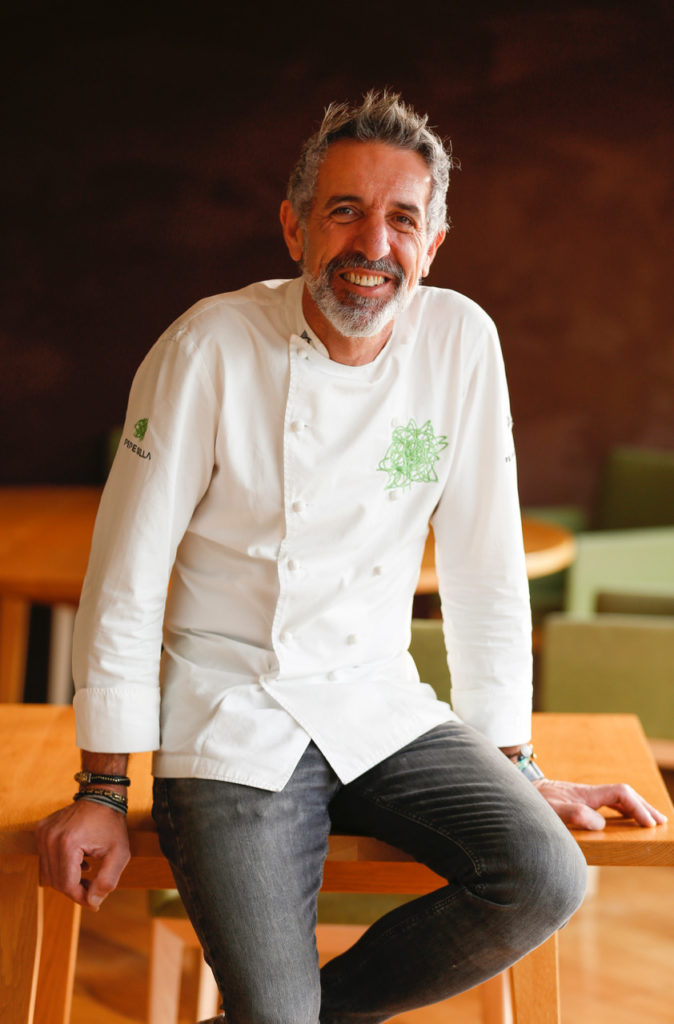 1 December – with Chef Pepe Solla & Chef Edgar Núñez
In the sixth and last Diego And Friends meeting, Sollo's gastronomy will be joined by that of Pepe Solla (Poio, Pontevedra. Michelin star), who creates a cuisine that strongly reflects the region and also with a strong connection to the sea; and Edgar Núñez, from Sud 777, with a culinary proposal that combines a prodigious technique with Mexican vegetable cuisine, which largely comes from the restaurant's vegetable gardens (64th in The World's 50 Best Restaurants and 11th on the Latin America's 50 Best list).
Each dinner will feature a six-course tasting menu, with two dishes from each chef, plus wine pairing. The selection of wines, champagnes and spirits is provided by the Moët Hennessy Group, and includes: Chandon Garden Spritz, Termes Tinto, from Bodegas Numanthia; The Pale Rosé by Sacha Lichine, Moët & Chandon Brut Imperial, and Bellvedere.
Find Out More
Address: Sollo Restaurant, Reserva del Higuerón, Avenida Del Higuerón, 48, 29640 Fuengirola. Málaga
Website: www.sollo.es