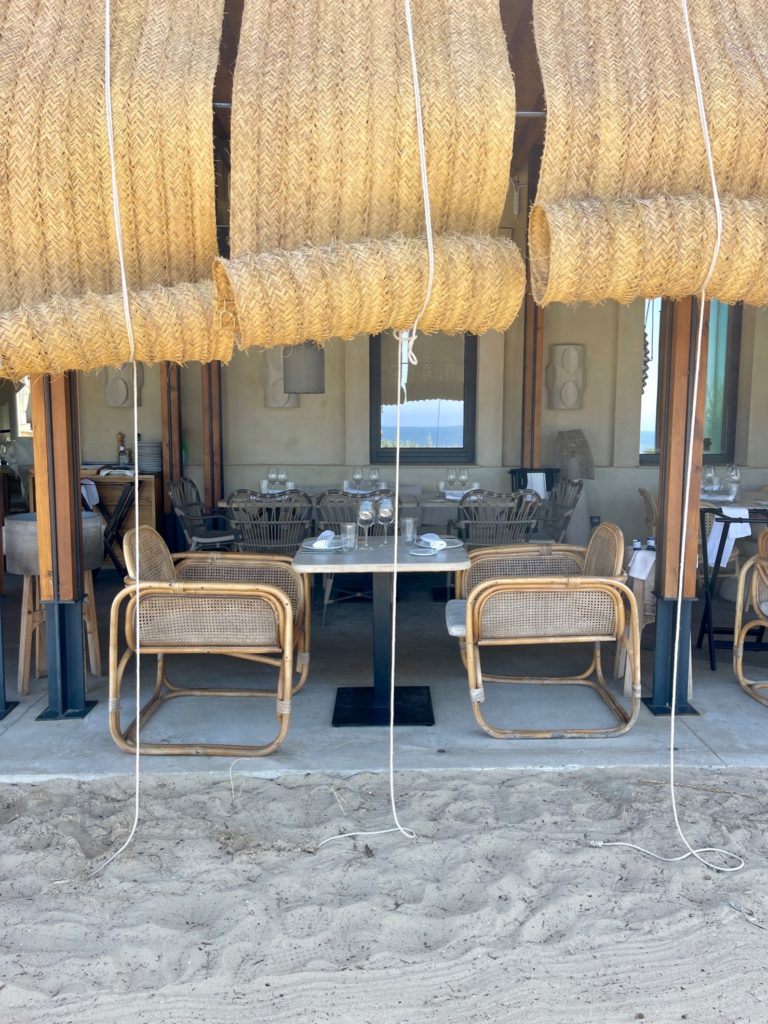 The bartenders ensure that each meal starts with style with creative cocktails (delicious passionfruit mojitos!) served with tasty snacks like gildas of chili, olive and tuna.
The summer menu (which is now also available for take away) offers the Mediterranean and Atlantic fish and seafood, with part of the menu dedicated to the region's prestigious Almadraba tuna, including dishes of tuna tartare, roasted tuna, and tuna tataki style.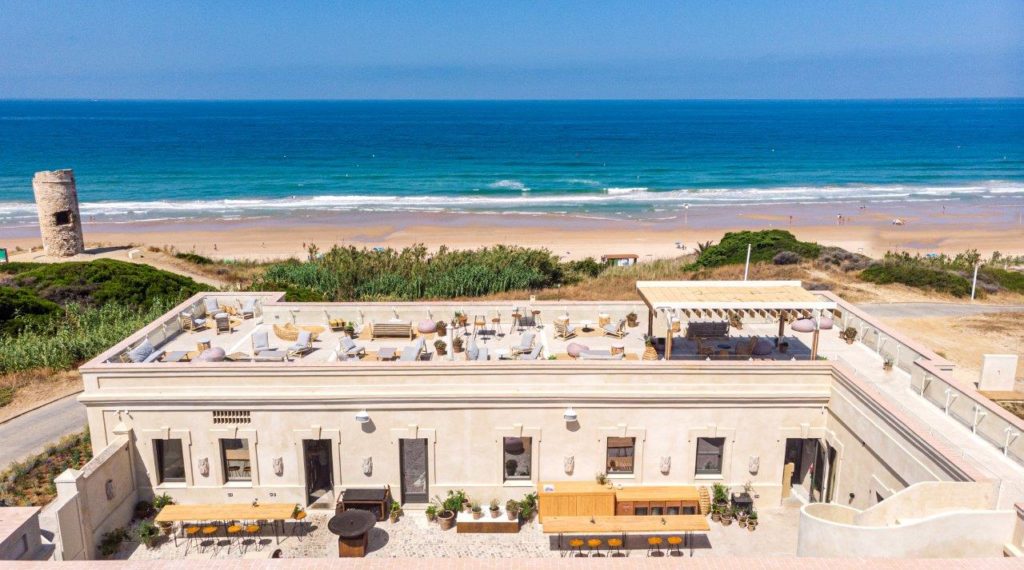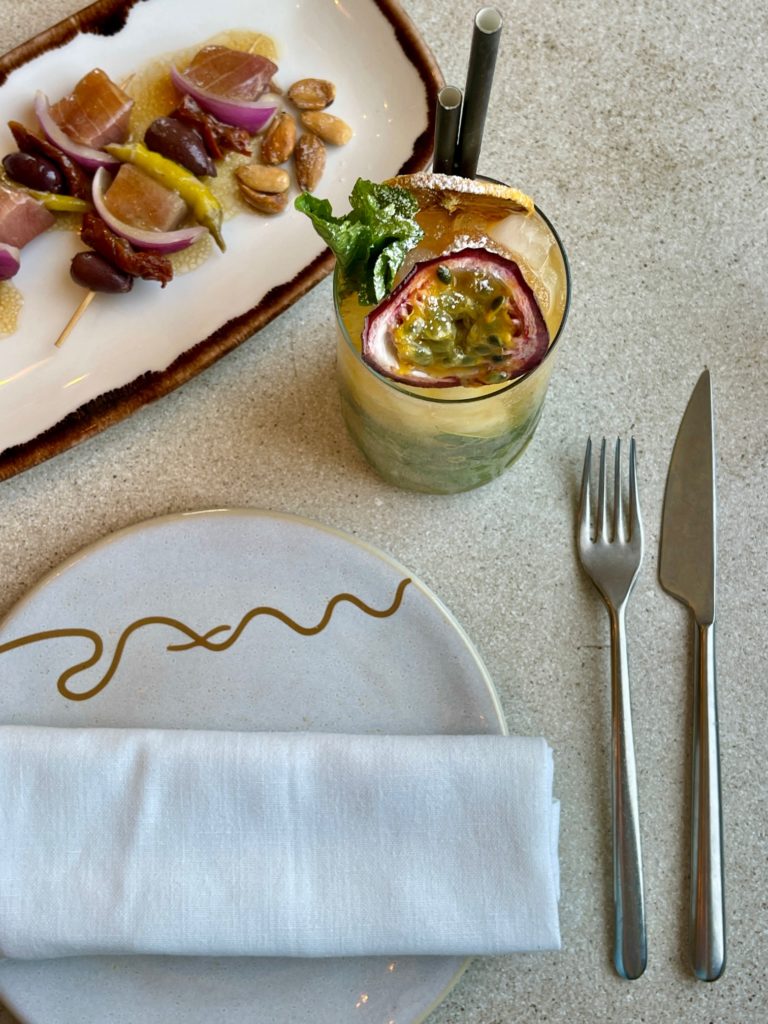 Fish and seafood on the grill included octopus, and baby squid. A personal favourite is the creamy rice with red Atlantic prawns.
Meat eaters will appreciate the dry-aged entrecote, and ribeye steaks, premium Iberian pork and succulent lamb chops, all served with farm fresh produce from inland.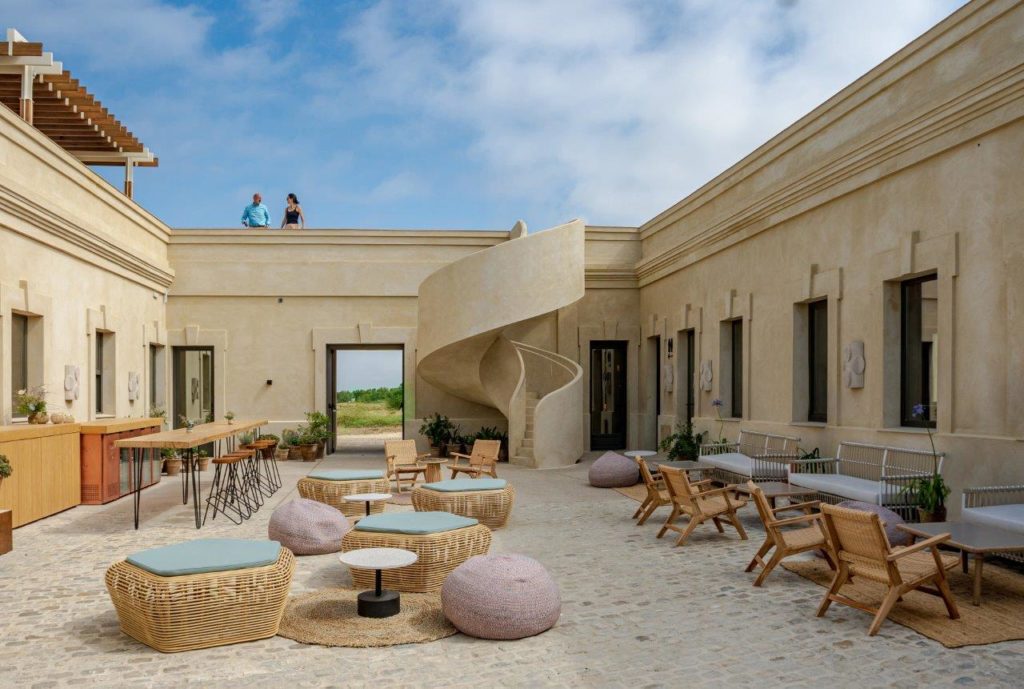 El Cuartel is a once abandoned Civil Guard outpost that has been reimagined as a super-stylish ocean view restaurant where urban design converges with the relaxed surfer lifestyle of the Costa del la Luz. This is a restaurant where culture (think live music, art exhibitions, and sundowner DJ sets) and fine cuisine are all ingredients in a truly memorable experience.
You can read more about the restaurant in The Luxury Editor profile of El Cuartel del Mar restaurant here.