This may be a new launch by the prestigious MGallery Hotel Collection, but the property itself has quite the hospitality heritage, as the first-ever hotel to have opened in Tel Aviv. Now, its charming French-style facade gives way to a 44-bedroom boutique hotel and another first; Israel's first-ever Clarins spa. May 15th 2023 marked the official opening of Elkonin Tel Aviv, following a soft launch in February 2023.
Elkonin's evolution
Originally built in 1913 by Malka and Menachem Elkonin, it features eclectic architecture and Art Deco styles. A welcoming retreat for international and local visitors to Tel  Aviv-Jaffa, the hotel was renowned as the gathering place for some of the world's most prominent figures in art, literature, politics and royalty, including Albert Einstein, King Abdullah of Jordan, and the first prime minister of Israel, David Ben-Gurion. But after the passing of Menachem Elkonin, the hotel lay dormant for several years, until the French-Israeli entrepreneur Dominique Romano, purchased it and brought his own avant-garde European style to the building, with the help of local architecture firm Bar Orian.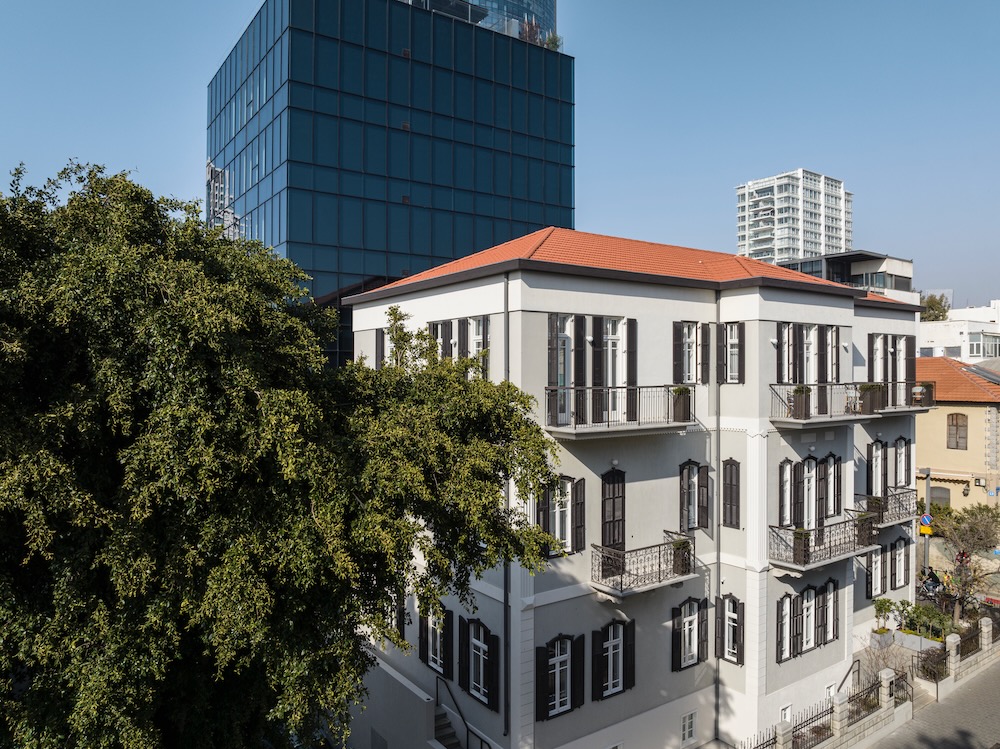 Tel Aviv meets the French Riviera
A stunning site-specific glass tower has since been added, providing access to the rooftop on the seventh floor. Here, a swimming pool with striped-tile flooring and a bar inspired by the Côte d'Azur elevate the rooftop. Plus an outdoor terrace area features a "Love Wall" by artist James Goldcrown. The timeless and sophisticated European style that mirrors the exterior was created by Adriana Schor of ICONIQUE studio, with custom-designed furnishings and lighting by Art et Floritude. Representing the culture of Tel Aviv and the spirit of the French Riviera, neutral colours and soft materials create a peaceful atmosphere. Herringbone floors, rattan accents, bespoke Italian terrazzo and original ceramic tiles are coupled with a blue and terracotta colour scheme across the 42 bedrooms and two suites. And bathrooms are equipped with Clarins amenities.
Read our guide to the best luxury hotels in Tel Aviv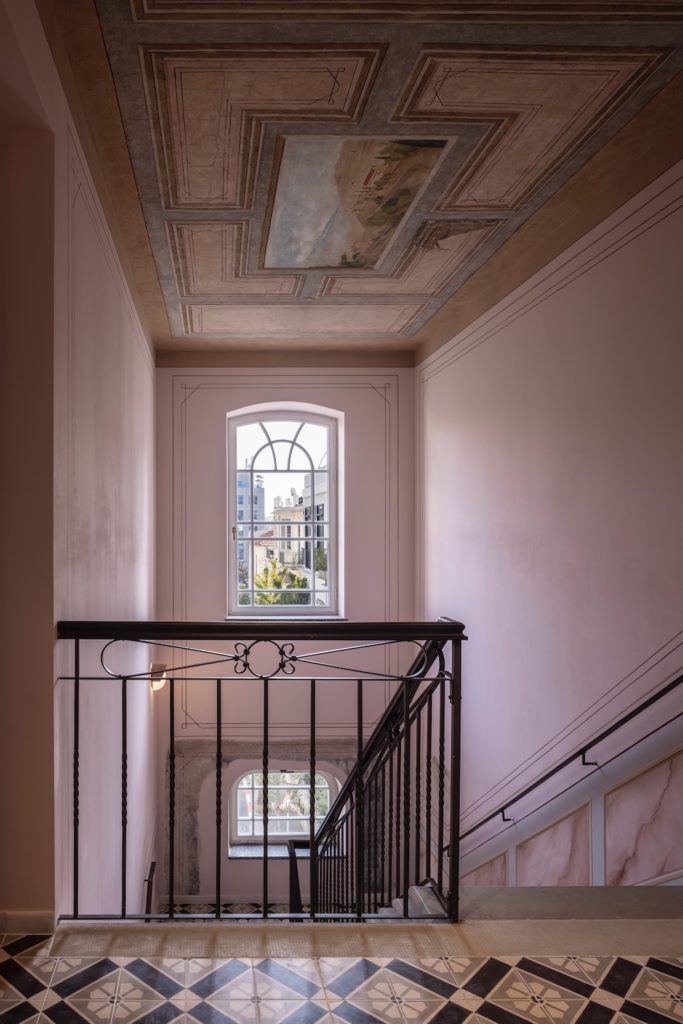 L'Époque
At ground level, adjacent to the lobby, is the property's flagship restaurant L'Époque by Jöel Robuchon. In yet another first, this is the first hotel to partner exclusively with the prominent Robuchon group, and the restaurant promises guests an exquisite gastronomy experience from breakfast to dinner. French haute cuisine blends with Middle Eastern influences, flavours and spices, for refined menus with exquisite attention to detail and quality seasonal ingredients.
Seating up to 70 guests, L'Epoque provides an intimate restaurant experience flooded by natural light by day and romantically lit by candles by night, punctuated by accents of brass and glass. The restaurant also offers a private dining space for up to 20 guests offering a library-style setting. For lighter meals and drinks, guests can relax in the Bar Lounge.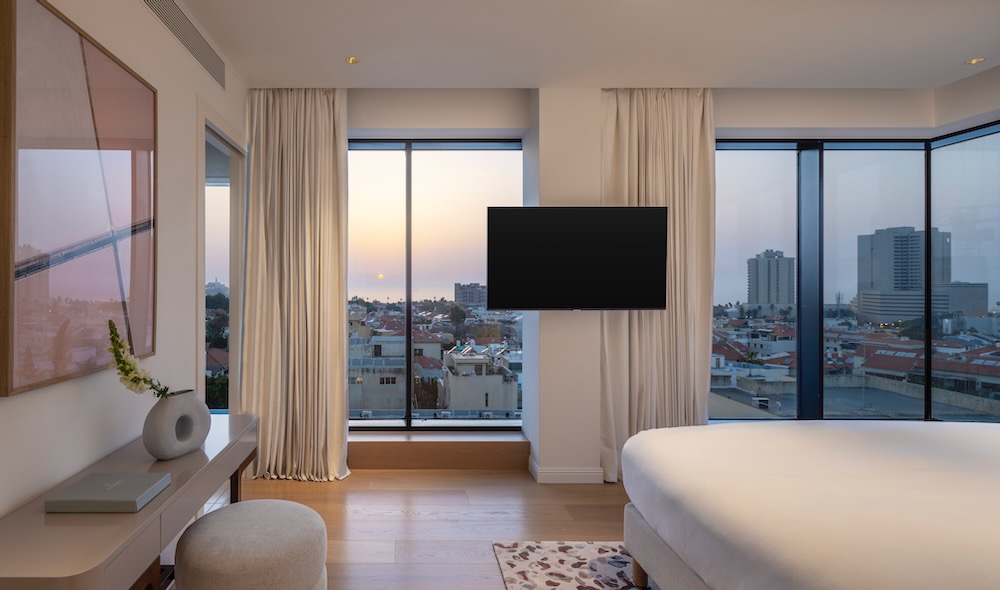 The Clarins SPA
A peaceful sanctuary for relaxation and rejuvenation, the spa boasts five treatment rooms, in shades of white and beige, a relaxation lounge and a Turkish-style hammam. A large range of Clarins' innovative body and facial therapies is available (including the Elkonin Signature Treatment, created exclusively for the brand to revitalise and refocus the mind, while leaving the body toned and revived).