The Fairmont St Andrews resort is set to give its two exclusive Manor Homes a luxurious makeover thanks to the expertise of acclaimed interior designer Russell Sage. Sage has also worked on interior design projects for The Savoy, Zetter Townhouse, and The Fife Arms, among other acclaimed luxury properties. The Manor Homes will provide first-rate residential experiences, tailored for family breaks, golf weekends, spa getaways, and countryside gatherings with friends. The first Manor Home is specifically designed for luxury family outings, while the second is ideal for sophisticated social events. Located within easy walking distance of the main hotel, guests of the Manor Homes will benefit from access to the resort's exceptional services, such as top-notch restaurants, bars, a five-star spa, and two world-renowned Championship golf courses, which have stunning views of St Andrews Bay.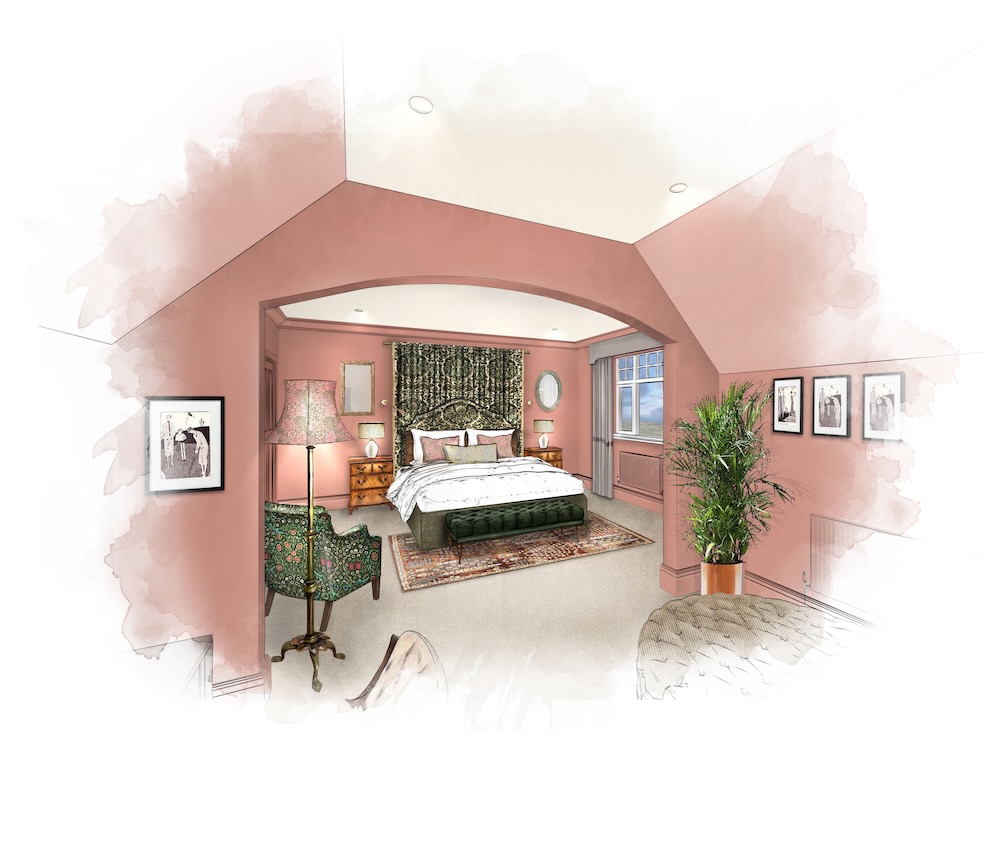 The renovation of the two Manor Homes combines modern Scottish luxury with storytelling nods to the historic town of St. Andrews, the area's wild landscape, and the Fairmont brand. These luxury properties are dressed with contemporary and traditional touches, including elements that reference the Art of Coorie, a Scottish word meaning "to snuggle or nestle". This creates a unique sense of comfort and private getaway within the grounds of the world-class resort, upholding Russell Sage's vision.
Read our review of Fairmont Residences La Marina Rabat-Sale
At Fairmont St Andrews, collaboration with local creators and craftspeople is embraced, granting them a sense of purpose and becoming part of the Fairmont family. Works from local artists are used to accentuate the designs, highlighting the stories of homegrown talent and infusing the atmosphere with the distinctive charm of St Andrews. As sustainability is a priority for them, antique furniture pieces are recycled and carefully selected historical pieces are featured to highlight the magnificent landscape of the area.
At Manor Home, you can choose between a spacious retreat for up to 8 guests with a farmhouse kitchen, breakfast bar, and dining room, or a private chef experience. Each home provides a different experience—the family Manor Home is equipped with a cinema room, board games room, and more, while the social Manor Home has a games and poker area, library, and Dram room. Make the most of your stay with additional amenities and arrangements arranged with the resort.
The Manor Homes will open for stays in July. www.fairmont.com