The final countdown has officially started as The Kingdom of Bahrain gears up to host the F1 Gulf Air Bahrain Grand Prix, season opener of the 2022 FIA Formula 1 World Championship.
The globally acclaimed Bahrain International Circuit (BIC) is readying itself to take centre stage and host the very first race of the season. Staged in an island kingdom, the spectacular evening weekend event held under BIC's state-of-the-art floodlights promises to offer the best of Arabian hospitality, heritage and world-class entertainment.
To keep guests entertained, Grammy Award-winning DJ, songwriter and producer Afrojack will grace the stage with a special performance on the opening night. Having co-created musical hits with artists from the likes of Beyoncé, Pitbull, will.i.am and David Guetta, Afrojack's music is sure to resonate with a global audience and bring Bahrain Grand Prix ticket holders together to celebrate the once-in-a-lifetime experience. There will be additional performances throughout the weekend including music, dance as well as street and circus performers. In between sets, attendees have the option to ride a 42-metre-high Ferris Wheel and take in magical views of the surrounding Sakhir area under Bahrain's stunning desert night sky.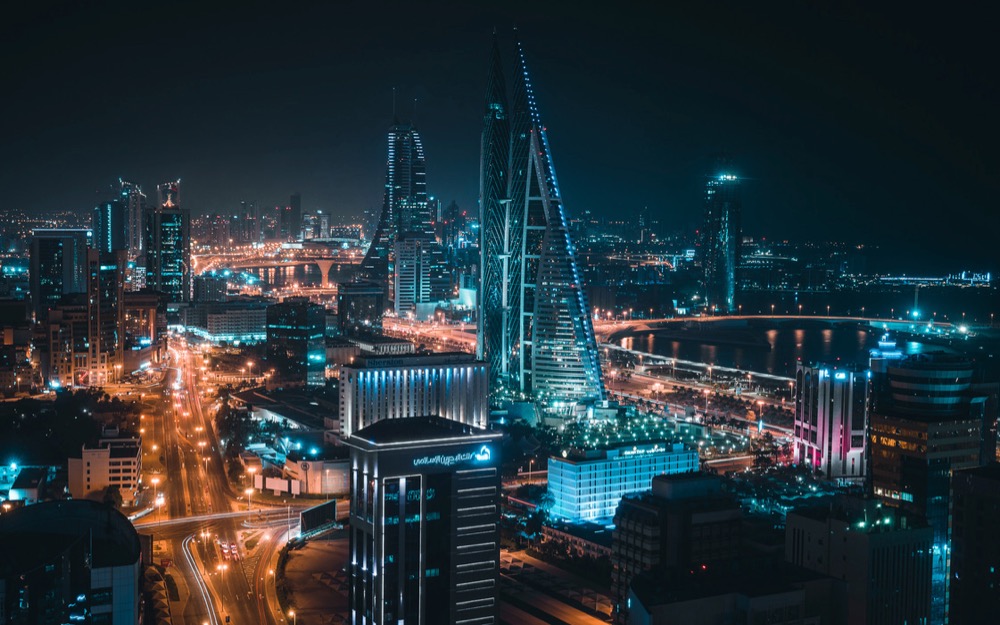 Read our guide to the best luxury hotels in Bahrain
In addition to Formula 1, F2 and F3 have both been confirmed as support races and season openers in Bahrain. The Porsche Sprint Cup Middle East will also take place over the race weekend. The 2022 Gulf Air Bahrain Grand Prix marks the fourth time that the Formula 1 season will start in Bahrain, and the ninth time it will be held at night, setting the tone for another dazzling year of racing twists and turns.
The event marks another momentous milestone as this year, the F1 Gulf Air Bahrain Grand Prix will be going green. In partnership with the Kingdom of Bahrain's Sustainable Energy Authority (SEA), BIC is developing a major new solar farm located at the circuit. This new initiative will deliver enough energy to power the entire Formula 1 race weekend and supports Bahrain's commitment to increased renewable energy use in the Kingdom and Formula 1's plan to achieve net zero carbon emissions by 2030.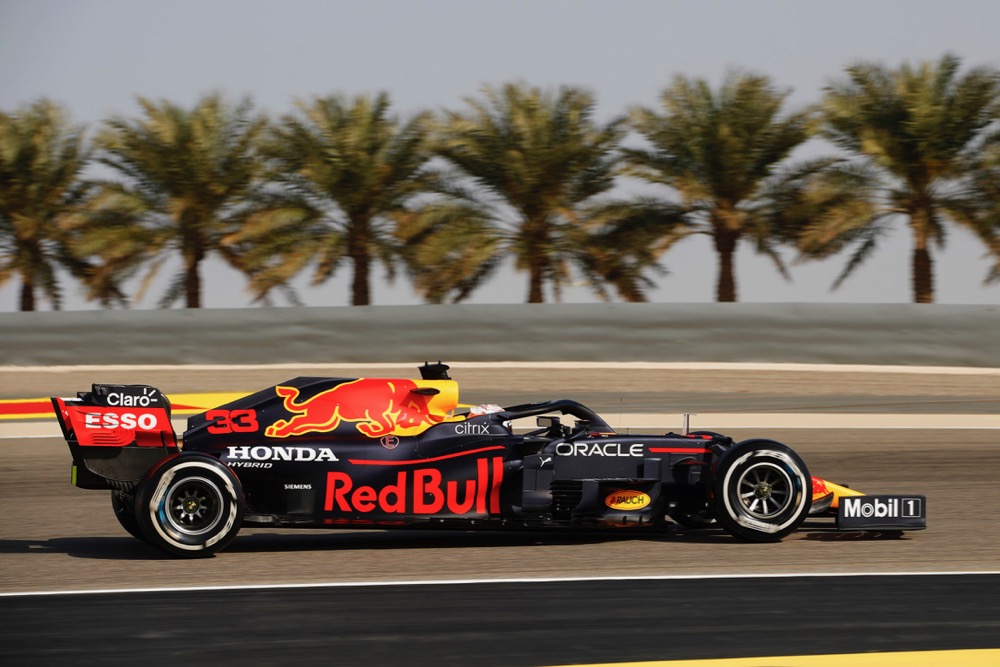 Sheikh Salman bin Isa Al Khalifa, Chief Executive of Bahrain International Circuit, added: "Our 2022 race will offer something extra special. Not only is it the first race of the season, but this year will bring in one of the biggest set of rule changes in the sport's history, ensuring unpredictable and exciting racing and fans will have the first opportunity to witness this new era right here in Bahrain. We look forward to welcoming fans from all over the world for what should be an incredible experience."
And adding further anticipation to the event, Bahrain recently announced that all British arrivals, regardless of vaccination status, will no longer need to conduct a PCR test at Bahrain International Airport. In addition, Gulf Air also recently announced its plans to add two weekly flights from Manchester to Bahrain this summer. Launching 1 June, these new routes will commence as Gulf Air resumes operations across Europe, including between Bahrain and Heathrow. Making travel plans easier than ever before, there is no better time than now to take advantage of Bahrain's offerings and book a last-minute holiday!
header image credit FIA Pool