Tribute Portfolio Hotels opens the first property of its kind in Montreal, Canada the HONEYROSE Hotel, Montreal, and a proud addition to the remarkable collection of 31 hotel brands within the Marriott Bonvoy family. Tribute Portfolio, known for its distinctive hotels, continues to expand its global presence with this characterful establishment.
As guests step into HONEYROSE Hotel, Montreal, located in the vibrant Le Quartier des Spectacles, they are transported back in time to an earlier era. The hotel's vintage, art deco-inspired design creates an ambience that exudes nostalgia. Bringing this vision to life, the hotel collaborated with three esteemed Canadian partners. Architex Group designed the building with expansive bay windows, flooding the spaces with abundant natural light. Provencher Roy was entrusted with the architecture and interior design of the rooms, suites, corridors, banquet rooms, and meeting spaces on each floor. Atelier Zébulon Perron took charge of the hotel lobby, restaurant, and café, infusing them with their unique design sensibilities. These spaces now boast impressive contemporary aesthetics adorned with art deco accents, including velvet, gold, and wood materials, enveloping guests in a warm and inviting atmosphere.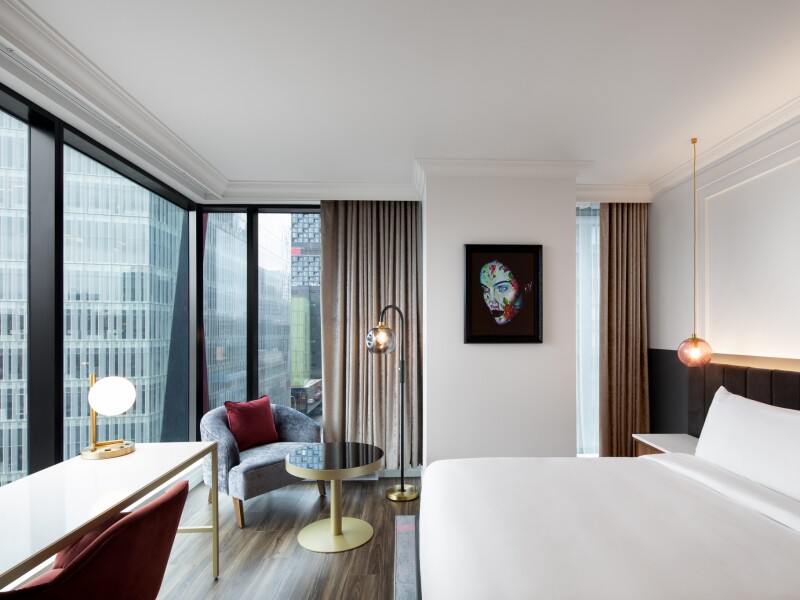 The hotel's captivating design pays homage to two elements: honey, symbolising nature's golden gift, and rose, the French flower representing passion and love. This fusion creates an enchanting experience, stimulating the senses through attentive service, elegant design, and distinctive amenities, such as the hotel's rooftop beehives. Embellished guest room hallways emulate strolling through a meticulously designed floral field, with vibrant floral textiles adorning the interiors.
For food enthusiasts, HONEYROSE Hotel offers a delightful array of locally sourced gastronomic experiences throughout the day. Indulge in the French bistro-style delights of COMMODORE restaurant and café or savour the market fresh offerings with a California-inspired twist at Muze Lounge & Terrasse. Julia's workshop provides a perfect setting for intimate, exclusive events, boasting both indoor and al fresco private dining areas and a Chef's table.
Read our guide to the best hotels in Montreal
Every space within the hotel comes alive with a burst of personality, thanks to the works of local artists displayed in visually striking manners. Montreal artist Roxy Peroxyde's paintings grace the walls of the guest rooms, while original pieces by set designer Juliette Sarrazin enhance the ambience of Muze Lounge & Terrasse. Adding a touch of creativity, the hallway carpets feature unique illustrations by CHACHA, a renowned design firm from the Eastern Townships.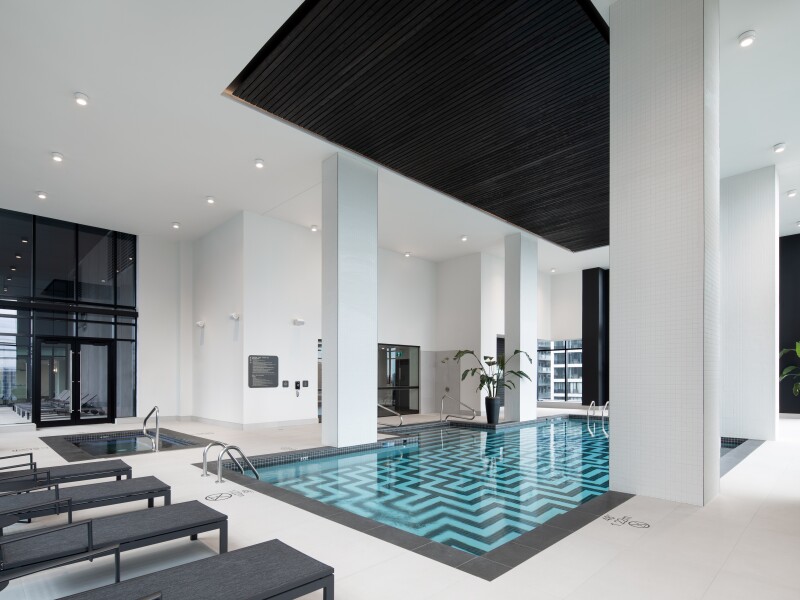 Guests seeking wellness can partake in complimentary classes at the hotel's movement studio, which offers Essentrics, a dynamic stretch workout created by the celebrated Canadian fitness trainer and former National Ballet of Canada ballerina, Miranda Esmonde-White. To unwind, guests can luxuriate in the dry sauna, spa facilities, and indoor pool located on the hotel's 15th floor, providing breathtaking views of Montreal's skyline.
HONEYROSE Hotel, Montreal is a testament to Tribute Portfolio's commitment to providing exceptional experiences in unique destinations. With its rich history, captivating design, delectable cuisine, and a range of amenities, this remarkable property invites guests to immerse themselves in the essence of Montreal.