A visual artist, born in Madrid she now lives and works in Malaga. She trained in plastic arts and graphic design at the School of Art La Palma and the School of Graphic Arts, both in Madrid. Parallel to her formative studies, she fostered her artistic skills in professional workshops with recognised masters of painting and photography. After working as a graphic designer for some years, she expanded her artistic training in different workshops at the Royal College of Art in London. Helena Revuelta has exhibited her work nationally and international in prestigious art hubs such as Miami, Seoul, New York, Luxembourg, Italy, Paris and Essen (Germany).
"I believe that our time has contended at all cost on bending – through the subtle manipulation of the unconscious – our will and common sense to amass profit and power, leaving the individual totally stripped of moral criteria and displacing their capacity for introspection and consequently, unable to react and perceive where the limits are." Says Helena.
Information
The exhibition will open on the 8 of February with a cocktail inauguration from 19.00 till 21.00 and both hotel guests and the public are welcome to visit it until the 31of March 2023. The public are welcome please email Justine.haughey@kempinski.com to confirm your attendance.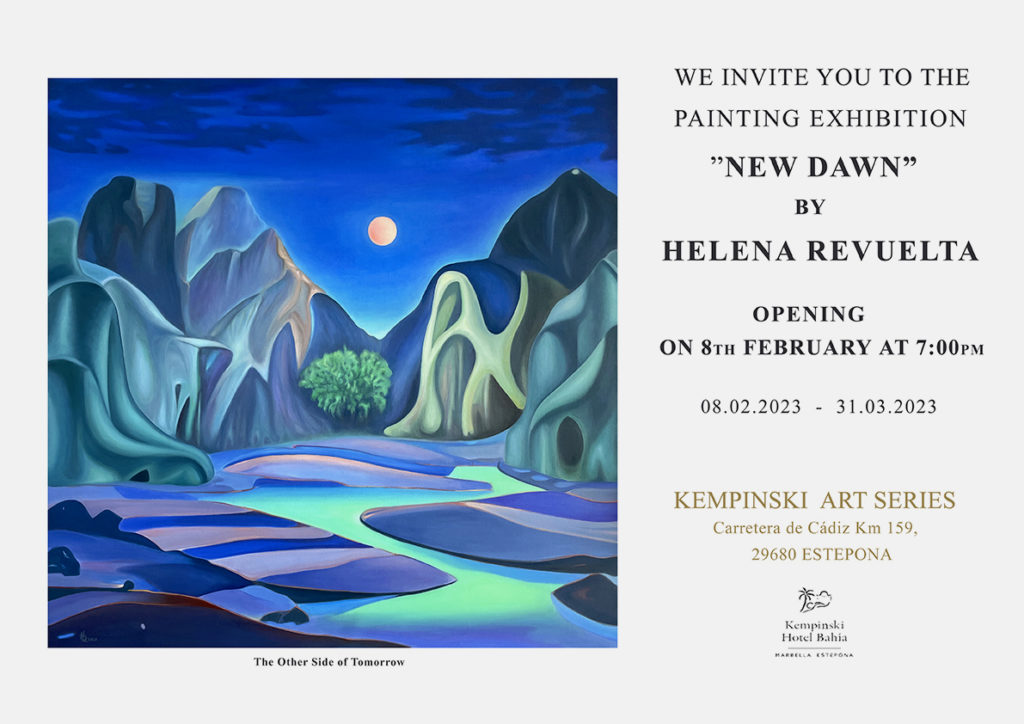 You can discover more about the resort here, in The Luxury Editor profile review of Kempinski Hotel Bahia.
You can also discover more about the gastronomic offering at the resort in The Luxury Editor gastronomic stay at Kempinski Bahia
Contact Details
Website: www.kempinski.com
Address: Kempinski Hotel Bahía Estepona, Carretera de Cadiz KM 159, 29680, Estepona.