Le Royal Méridien Doha, the first Qatar hotel from European-born brand Le Méridien Hotels & Resorts has welcomed its first guests, expanding the list of exclusive 5-star hotels in Qatar.
The 377-room hotel is located in Lusail, a new build city in Qatar which is part of Qatar's efforts to add over 100 new hotels and serviced apartments to its portfolio of properties in preparation for the FIFA World Cup Qatar 2022.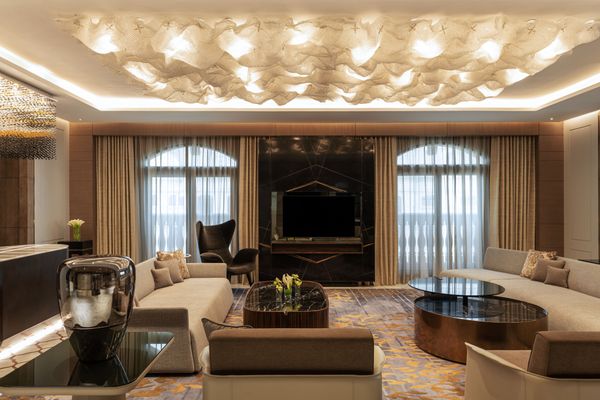 With its neo-classical architecture and 580 retail outlets, Place Vendôme Qatar is an iconic Parisian-inspired luxury complex that features fine dining experiences, theatres, office and residential spaces, and more. Le Royal Méridien Doha is connected to this complex and offers expansive waterfront views of Lusail. This hotel is a perfect getaway for creative-minded travellers who want to experience Qatar's newest city, which combines modernity and Qatari traditions.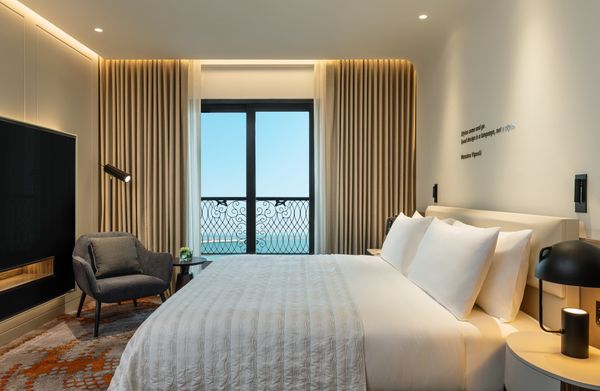 Read our guide to the best hotels in Doha
The hotel has 240 guest rooms, including 53 suites with views of the sea or city, 137 residences with studios and one-, two-, or three-bedroom apartments. It's easy to get to from the airport or city centre by limousine, taxi, metro, or ferry, making it a great choice for culture seekers looking to explore Qatar. Le Royal Méridien Doha is a 15-minute drive from downtown Doha, a 12-minute drive from Doha Exhibition and Conference Centre, and is close to public transportation options like the metro and bus that can take you to the surrounding Entertainment City. It's also the closest hotel to Lusail Stadium.