MALFY is a gin from Italy, inspired by the Amalfi lifestyle and distilled with some of the finest botanicals and citrus fruits is encouraging Londoners to live 'La Dolce Vita' in true Italian style by bringing the essence of the Amalfi Coast to Shoreditch London this April 22nd to 24th.
The "Escape to a MALFY World" event will transport attendees to Italy through cocktails and cuisine inspired by the Amalfi Coast. Sample MALFY cocktails in different themed zones, each inspired by a different MALFY flavour. Whether you're sipping on a crisp and fruity MALFY cocktail or enjoying the perfect Aperitivo hour, this is an event not to be missed.
Read our guide to our favourite gins right now
Start your journey with a MALFY Con Limone entrance, featuring a MALFY speedboat perfect for that holiday feeling (and to snap that Instagram pic of course) surrounded by scented lemon trees.
You'll then move through to indulge in Aperitivo Hour in the MALFY Gin Rosa area, whilst enjoying the moment on a rustic stone footbridge over mirrored water. Sip on an Amalfi Sunset Spritz cocktail alongside a selection of delicious Italian small plates, whilst watching our setting sun projection cast its glow over our pink mosaic floor and grapefruit trees.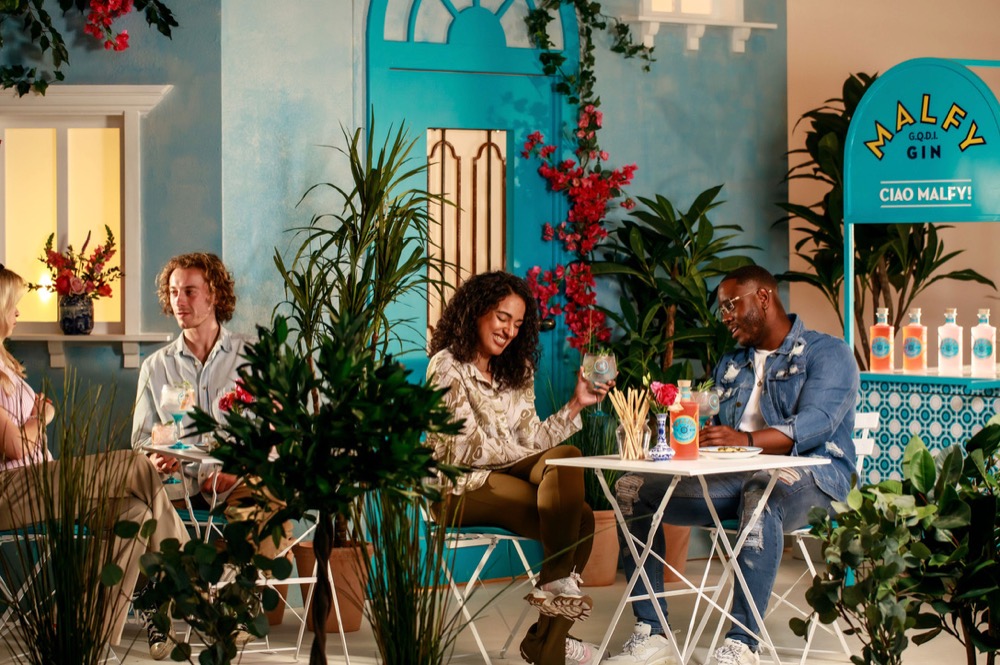 Read our guide to the best hotels in the Amalfi Coast
Adventure into MALFY Con Arancia and enjoy our Piazza, where you'll be able to toast the night with a sorbet style MALFY Con Arancia Sgroppino cocktail, which guests will be taught to make during a mini masterclass with our MALFY Gin band ambassador.
Finally, say 'arrivederci' to your time on the Italian coast in the flower-filled Terrace Cocktail Bar, with a range of MALFY cocktails on offer and gifts such as full-sized bottles and mini sets to purchase.
The "Escape to a MALFY World" experience is set to be the stylish destination to escape to this spring, without leaving the city. This immersive experience will be open from the 22nd – 24th April, with bookings available between 12pm and 9pm Protein Studios, 31 New Inn Yard, London, EC2A 3EY.
To book, visit: everup.com/m/112703. Tickets are priced at £20