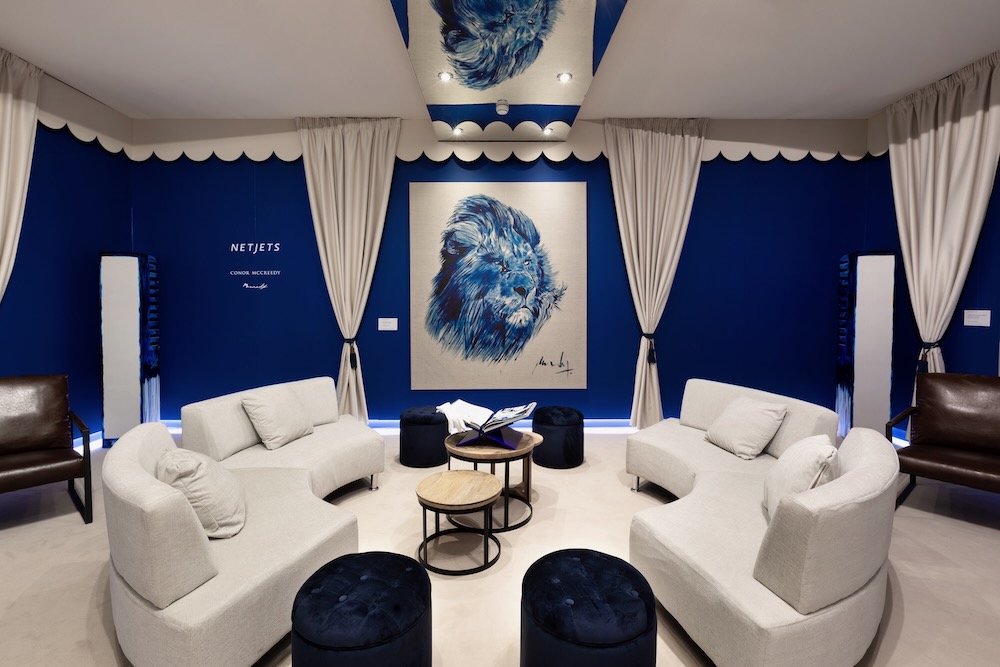 For more than 20 years, NetJets has been a proud partner of Art Basel, and each year they commission renowned artists to produce original installations for the exclusive lounge. This dedicated space welcomes NetJets owners and their guests in Basel, showcasing NetJets' ongoing support for Art Basel as the premier fair for modern and contemporary art.
Myra Perez, Executive Director of Sales and Service for NetJets Europe, expressed enthusiasm for the partnership, stating, "Art Basel is an internationally acclaimed art event and a yearly highlight for our owners. NetJets' continued collaboration with Art Basel underscores our unwavering commitment to providing our owners with unique and exceptional experiences."

Within the Collectors area, NetJets curates an exclusive lounge where owners can enjoy a private space to unwind amidst the bustling exhibition. This tranquil setting allows owners to connect with and appreciate the works of the featured artist in the privacy and comfort of the lounge. Past collaborations have included renowned artists such as Frida Fjellman, Ezequiel Pini, Matthew Day Jackson, and Rebeca Louise Law.

Conor Mccreedy, recognized globally for his blue-centric artworks, will showcase his wildlife series, a collection of pieces that hold a special place in the artist's heart. Mccreedy established the Protecting African Wildlife (PAW) Foundation in 2016, which is dedicated to safeguarding and conserving African wildlife.

The lounge will feature Mccreedy's Alter-Ego Wildlife Series, including large-scale oil paintings on Belgian linen depicting majestic lions, leopards, and elephants. The space will be thoughtfully curated to interweave Mccreedy's signature blue wildlife artworks with elements reflecting the artist's African heritage. This fusion of self and nature will create a captivating and serene ambience for guests and collectors.
Notably, a rare oil painting of the endangered Amur leopard will be showcased in the VIP lounge, with the proceeds from its sale benefiting the World Wildlife Fund. The artwork will be framed by drapes, evoking a Savannah-themed atmosphere and offering an art-infused vista, transporting guests to a realm of luxurious safari travel.
Discover more about NetJets or read about our own Art Basel and NetJets experience here.