NH Hotel first hotel in Scandinavia has opened in a unique historical building in the picturesque district of Christianshavn in Copenhagen. With a focus on sustainability, the five-star NH Collection Copenhagen offers 394 rooms and suites, 2 restaurants, a bar, lounge area and 7 flexible rooms for small-to-large-scale meetings of up to 252 people in an inspiring setting overlooking the harbour.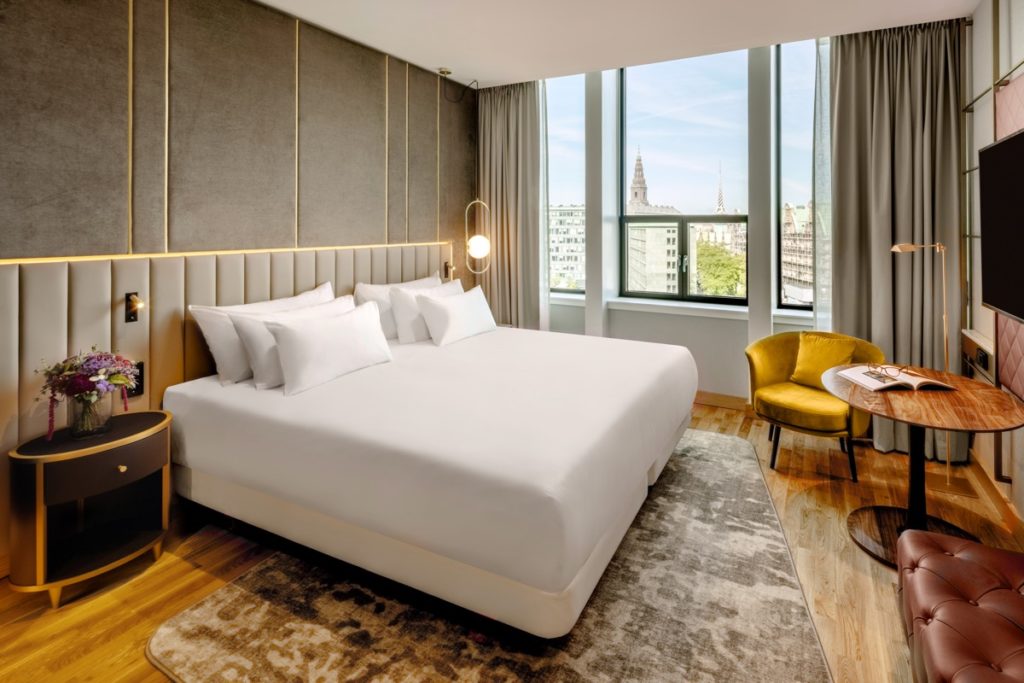 NH Collection Copenhagen is one of the few five-star hotels in the Danish capital. Centrally located in the charming Christianhavn neighbourhood, with its many maritime, historical and creative attractions, guests can experience the history of the location and NH Collection's personalised service from the very moment they arrive.
After a restful night in one of the 394 rooms and suites, guests can enjoy breakfast while slowly waking up with the rest of the city. In the evening, the hotel restaurant Tablafina combines Spanish tapas with local seasonal ingredients. Tablafina also has a wine bar with specially selected wines from the hotel's own sommelier.
Read our guide to the best luxury hotels in Copenhagen
The building's facade has been thoroughly renovated and redeveloped by ATP Ejendomme, Arkitema Architects and Henning Larsen Architects, with respect for architect Palle Suenson's original 1962 design with its clean shapes and straight lines.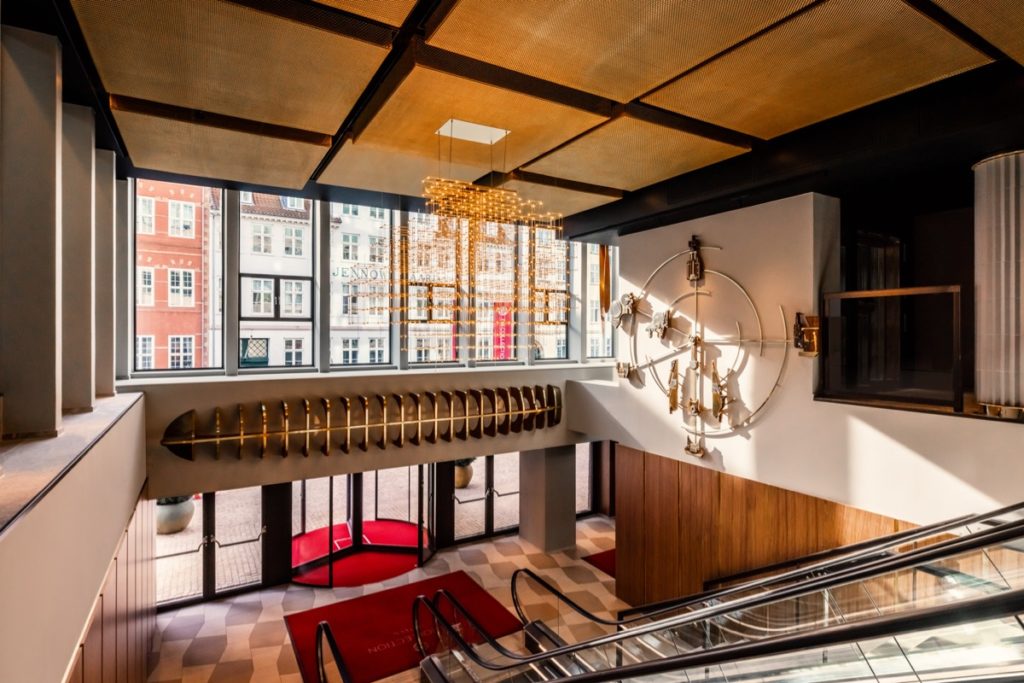 NH Collection Copenhagen has a strong focus on sustainability. This is evident in the green sedum roof, use of seawater to cool the building, intelligent control of light and indoor climate and choice of sustainable materials. A large part of the concrete structure has been preserved and the facade stones are cast from the materials from the interior demolition, shaped into the same look as the originals.
Upon entering, attention is immediately drawn to the large art-piece of danish artist Anna Bak. Made of wood and brass, it reflects the building's maritime history, as a former administration building for the shipyard B&W.
The chic and calm interior is inspired by the industrial and cosmopolitan atmosphere of the city and its lively harbour. A warm, friendly, and eclectic mood is united with Scandinavian craftsmanship and exclusivity, using high-quality materials such as fabrics, wooden and brass details. Styled in warm shades with a Nordic expression, attention is paid to details such as herringbone tiles, elegant colour play in the bathrooms and specially designed furniture throughout the hotel. The large windows, in the rooms provide a large amount of natural light, and many boast views of the stunning harbour.
The interior was designed by Swedish design firm Krook & Tjader with finishing touches by the Spanish interior and architecture studio TBC, which has designed the interior for many other NH Collection hotels such as NH Collection München Bavaria and NH Collection Amsterdam Flower Market.