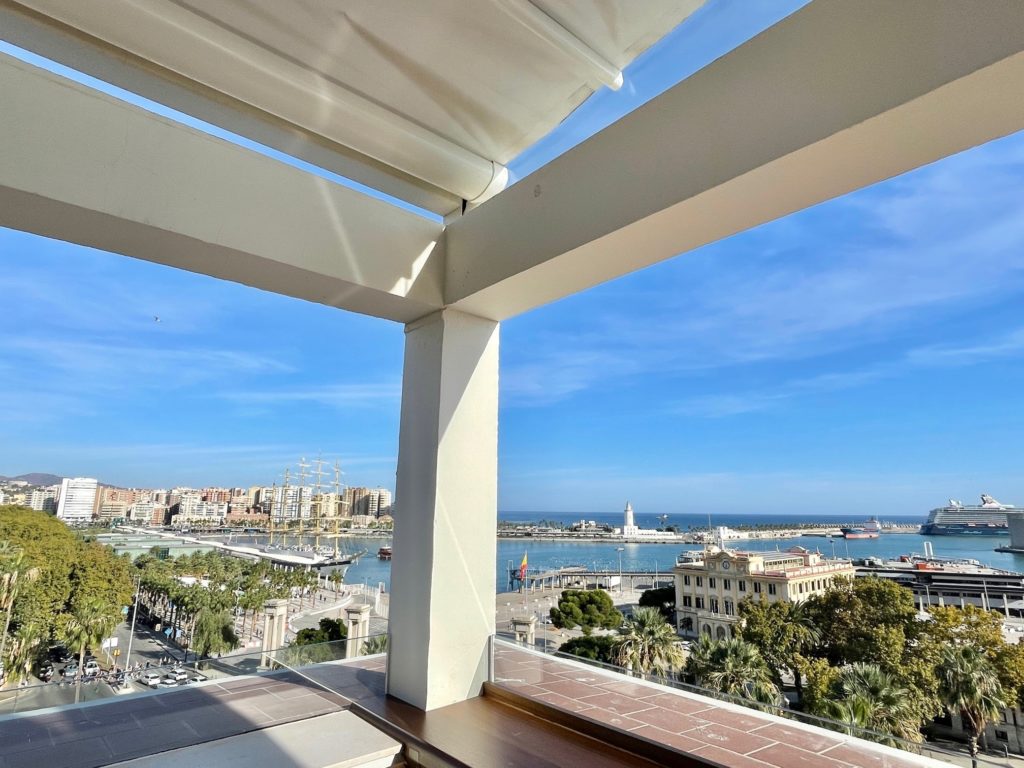 The 93-room property, in the iconic La Equitativa building, is not just for privileged staying guests.
Only YOU, (with its flagship property in Madrid, and new hotel in Valencia) is a brand that very much invites local residents to enjoy its properties too.
Although smaller than I anticipated, Only YOU Malaga is certainly very inviting for a drink or bite to eat.
Meet Carmen & Lola
It has two public restaurants, with an open-plan design that embraces visitors and delivers a vibrant perspective of Malaga capital.
'Carmen' is on the ground floor and 'Lola' on the 7th floor terrace.
Carmen is a lobby bar restaurant open all day, starting with classic Malagueño breakfasts, and then sharing plates and drinks till late. It's right there on the Alameda avenue and just across from Calle Larios.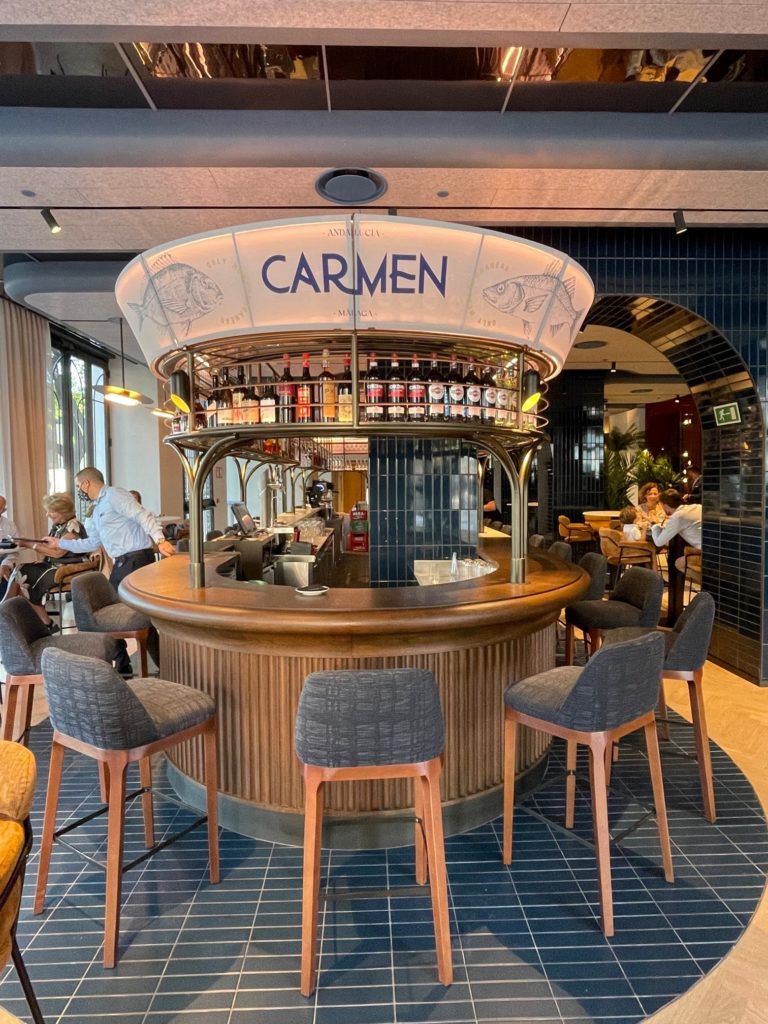 Lola is the hotel's elegant terrace bar and restaurant with food by chef Pedro Hervás, promising dishes that are all about the province of Malaga.
On the 8th floor is the intimate Lolita Skyview, Pool & Lounge. At the moment it seems to be open to all, but I can imagine it might be closed during the day, so hotel guests can enjoy the infinite pool, over-looking the city's Alameda gardens, old fort and the harbour.
Accommodation
Guest rooms are spread over floors 1 to 6. The interior design by Proyecto Singular, gives the guest spaces a contemporary Mediterranean feel, with blond woods and natural tones. Public spaces fuse Art Deco with bold, Andalucian touches.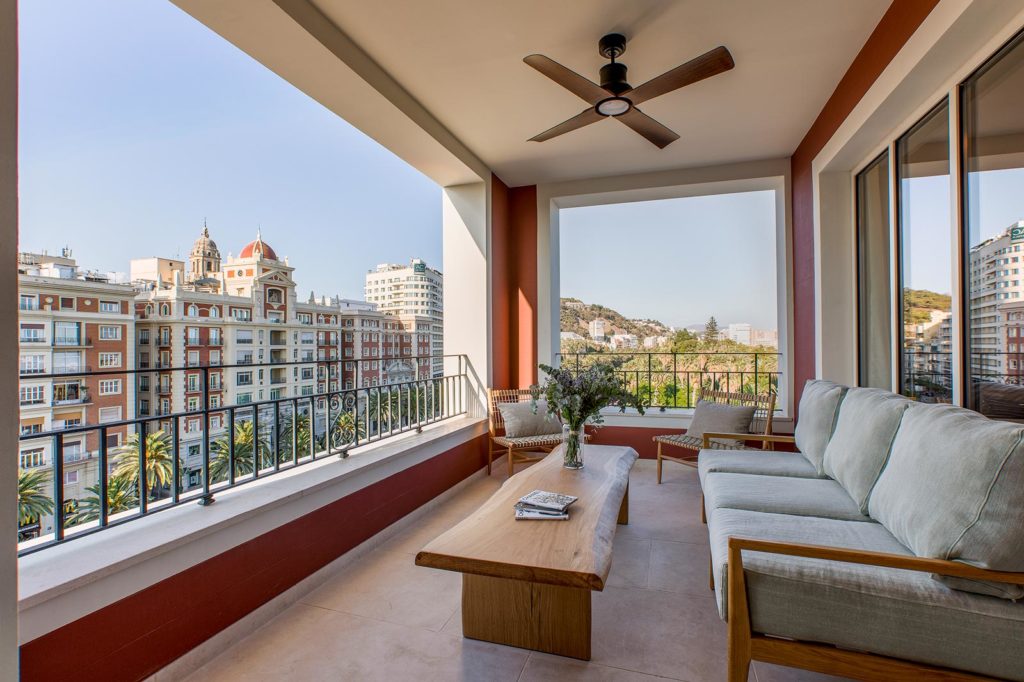 Only YOU Malaga is in a winning location, over-looking the botanic gardens of the Alameda avenue, the striking architecture of the city, from the ancient castle and fort, to the cathedral and the city hall. The palms of the new port area, the cruise shiop terminal and the Mediterranean fill the views with blues.
Find Out More
Address: Only YOU Malaga, Calle Alameda Principal 1. Málaga, Spain
Phone: +34 951 39 00 69
Website: www.onlyyouhotels.com/en/