Palacio Solecio, the small luxury 68-room boutique hotel in Malaga's elegant old town is re-opening on July 24th – all set once again to welcome guests to the hotel and visitors to the property's cocktail bar and restaurant.
You can read The Luxury Editor Profile Review of Palacio Solecio Malaga, here.
Restaurant Balausta
The hotel's Restaurant Balausta, with a menu designed by Michelin star chef José Carlos García, is also reopening. It is located in the heart of the property, in the central courtyard patio, a glorious Andalucian design, with a glass roof that allows the space to be filled with natural light.
Palacio Solecio provides a comfortable and stylish base from which to enjoy summer in Andalucia's most hip city as well as explore more of the province and, of course, its beaches.
Malaga is open for travel, with attractions and restaurants reopening.  The nearby Picasso Museum has an interesting programme of events for the summer, and soon the city will host the Malaga Film Festival in August.
Outside the city, Malaga province offers a wide variety of activities that can be arranged by the Palacio Solecio concierge. For example, a visit to the impressive Caminito del Rey and its surroundings, or to the spectacular karst landscape of Torcal de Antequera; as well as water sports or boating.
Inspired by History
Palacio Solecio is in the historic centre of Malaga, Calle Granada, 61, where the historic 18th century Palace of the Marqués de la Sonora, once stood. The property has maintained the historic facade, restoring the intricate baroque paintwork. In addition, wrought iron elements of  the windows and balconies, the grand staircase and some columns from the porticoed courtyard. The interior's modern reconstruction has been inspired by traditional Andalusian architecture, a balance between Arab and Christian influences from Malaga's past, integrating exposed brickwork, patterned papers, black and white checkerboard floors, and Al Andalus-inspired lamps.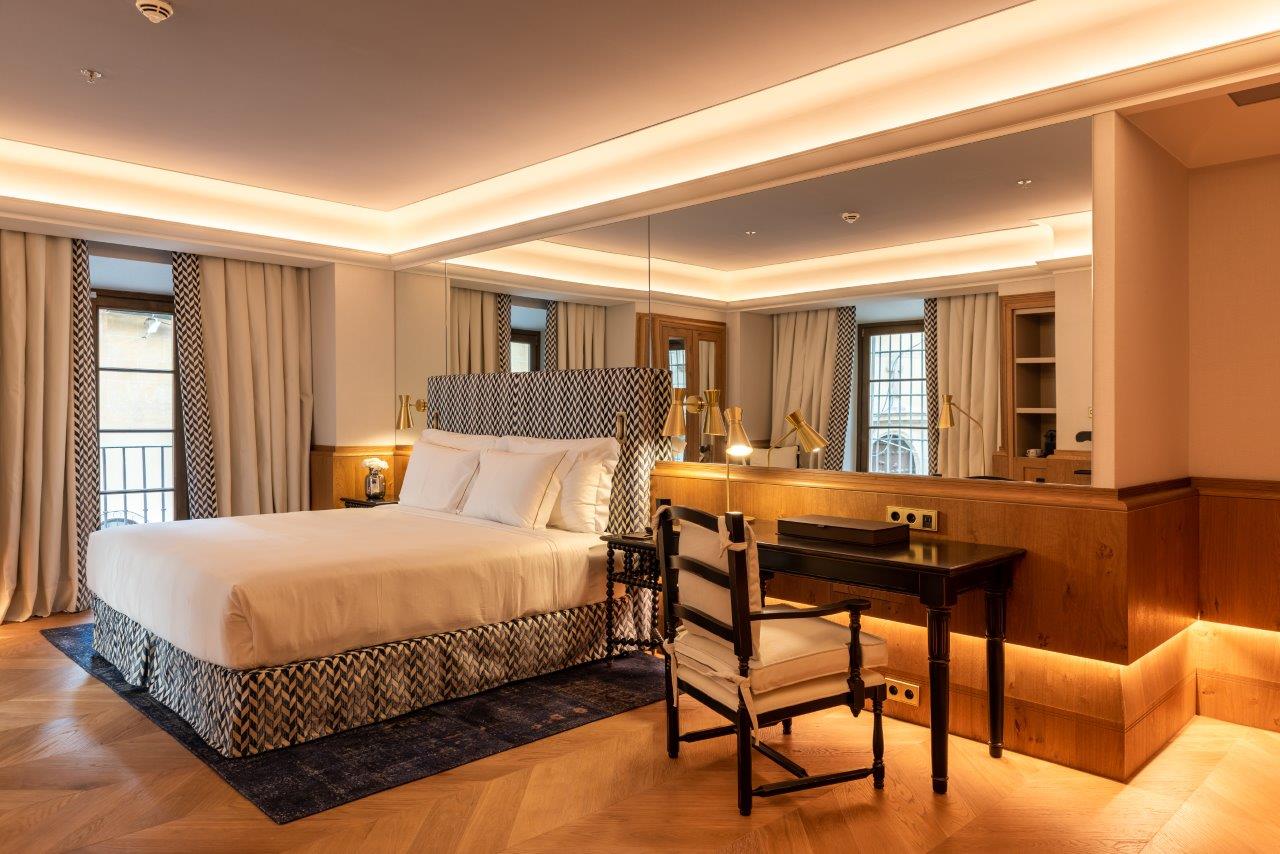 Information
Check the hotel website for offers and specially designed packages themed for romance, gastronomy or cultural adventures.
Website: palaciosolecio.com/en/