Sette by Scarpetta has launched a new cocktail & cicchetti menu for pre-dinner drinks and catch ups with friends and colleagues alike. The 'Aperitivo' offering can be ordered every evening between 5pm and 8pm at Sette's elegant bar, located on the ground floor of Bvlgari Hotel London. Echoing its chic Stateside counterpart Scarpetta in NYC, Sette's simple yet elevated dishes shine a spotlight on exceptional Italian ingredients, vibrant seasonal flavours and traditional cooking techniques – with breads and pasta handcrafted on-site each morning.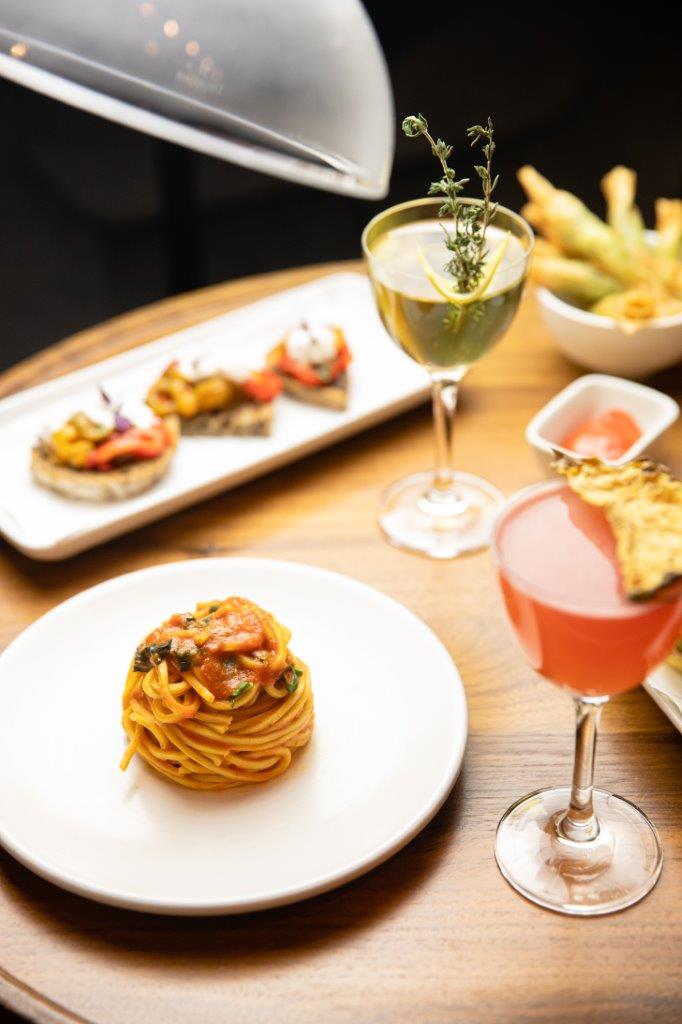 Italian Cichetti
Highlighting traditional Italian delicacies sourced from the finest regional suppliers, the new cicchetti menu features Porchetta served with Squacquerone – a fresh, tangy cream cheese from Romagna – panino and balsamic dressing; Short Rib crochette with salsa verde mayonnaise; a selection of Caramelle – delicate filled pasta originating from Parma, with wild mushroom and goats cheese; burrata bruschetta with anchovies and grilled peppers.
Additionally, the original Scarpetta's popular signature 'Scarpetta spaghetti' is available to order from the cicchetti menu – offering simple, elegant and moreish mouthfuls of the London and NYC restaurants' much-loved dish.
Mocktails & Cocktails
To complement the cicchetti, Senior Bartender Giacomo Ellena has crafted a short menu of mocktails and cocktails which will showcase Italian spirits and seasonal flavours. Sample cocktails include Negroni Mediterraneo – London no3 gin, watermelon, Campari, Martini Rubino and basil, and Down in Mexico – Mezcal Quiquiriqui Spicy, lime juice, Campari Bitter, fresh pineapple and habanero pepper. Meanwhile, the mocktail selection features Bugs Bunny, a perfect non-alcoholic drink for Aperitivo, made from carrot juice, lime juice, Tabasco Verde and Worcester sauce which makes it gently spiced and rich of taste, as well as Into the Grove with Seedlip Grove 42, lemon, chamomile, ginger and oak smoked bitters, amongst others. Additionally, Sette proudly offers Ca' del Bosco sparkling wine, a globally renowned premium symbol of the Italian wine-making region Franciacorta, whose specialist production methods have been designed to create purer wines.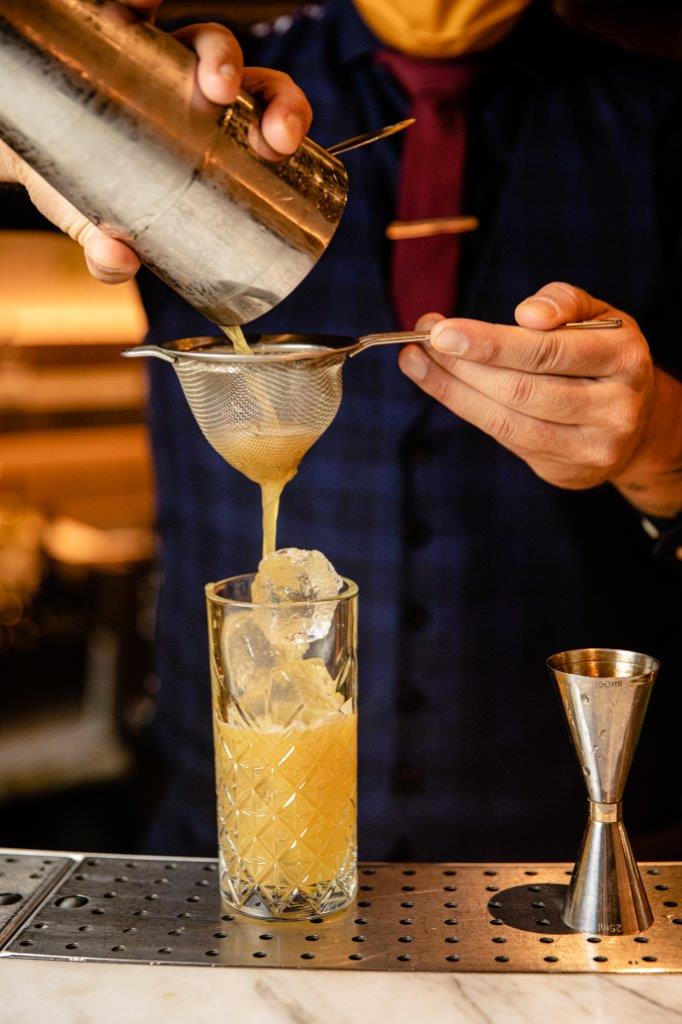 During daily Aperitivo, three complimentary chef's selected cicchetti bites, warm nuts and olives are served with the first cocktail, with additional cicchetti available to order from the menu during Aperitivo hours. Prices start from £12 for a mocktail, cocktail or Ca' del Bosco Franciacorta sparkling wine by the glass, with cicchetti priced from £7. Available from 1 October 2020, Aperitivo at Sette's bar can be ordered every evening served from 5.00pm- 8.00pm.
Information
Sette bar at Bvlgari Hotel London
171 Knightsbridge London, SW7 1DW
To book:
Tel: +44 (0) 207 151 1025 E
Email: info@settelondon.com
Located in Knightsbridge on the edge of Hyde Park, Bvlgari Hotel London is both a haven of calm in the centre of the city and yet under a minute's walk from landmarks such as Harrods and Harvey Nichols. Since opening in 2012, Bvlgari has set new standards among the luxury hotels of the British capital. Elegant contemporary architecture and Bvlgari's legendary flair for design are matched with an unparalleled quality of service. Here design, service, and 85 generously proportioned rooms and suites are combined with unrivalled facilities, including Bvlgari Spa London's 25-metre swimming pool, 11 single treatment rooms with one private spa suite, a pioneering Workshop Gymnasium with on-site personal training team, a 47-seat Screening Room, stunning Ballroom and unique cigar shop with sampling room.
Sette by Scarpetta, the restaurant located on the ground floor of the hotel but operated independently, serves authentic Italian food from the heart of Manhattan with its own inimitable flair, being the first London location of LDV Hospitality's Scarpetta Restaurant concept from New York City.   Nolita Social is the underground bar and lounge that brings the energy of 'the New York night' to London with a heady mix of crafted cocktails, live music and DJs.