Christmas is just around the corner… and the search for unique plans and proposals to enjoy a magical Christmas with our loved ones begins
Last week The Luxury Editor was a guest of SO/ Sotogrande, a favourite upscale resort that wants to make your Christmas plans as easy to achieve as possible. The hotel's versatile Christmas offer, full of leisure and gastronomy, is ideal for both locals and those who want to visit Sotogrande during the festive season for a family holiday under the sun of the Cadiz coast.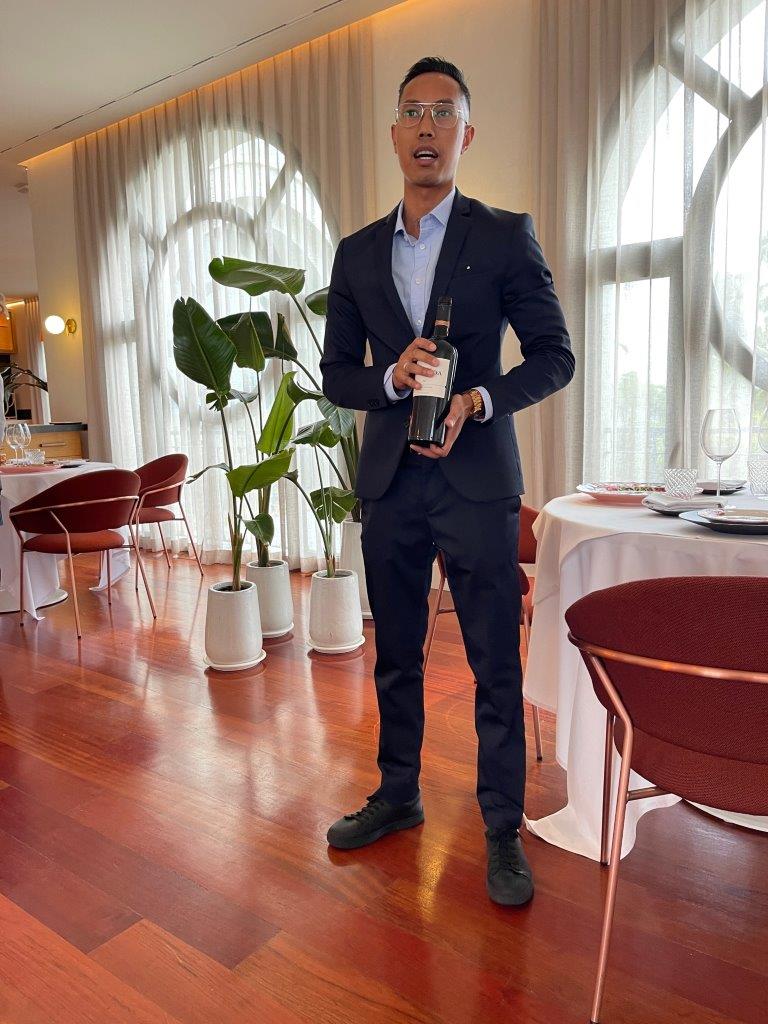 You can discover more with The Luxury Editor profile review of SO/ Sotogrande here.
This year's gastronomic offering has been created by talented Executive Chef Leandro Caballero, who directs the kitchens of the different restaurants of the resort. He is passionate about local and seasonal products, as well as some carefully selected international items, all of which are perfectly paired with a creative wine list.
Christmas Eve
Christmas Eve menu, which will be served in Society, and will include appetisers such as white prawn tartar from Huelva and ajoblanco, and scallop bonbon. The main course will be Canneloni of duck confit in sherry with figs and crunchy almonds, and for dessert a delicious chocolate dome with creamy nougat.
New Year's Eve
On New Year's Eve, SO/Sotogrande offers two different dining options. On the one hand, a tasting dinner with food and wine pairing inspired by the flavours of Andalusia, served in Cortijo, and also sophisticated gala style dinner in Society.
We were invited to try the spectacular Cortijo meal, which begins in Cortijo Lounge with a signature cocktail or a glass of Laurent Perrier champagne, with gourmet canapes of Amelie oysters in lemon, yuzu and white garlic, Riofrío caviar on Bilini, and 100% "Belloterra" Iberian ham.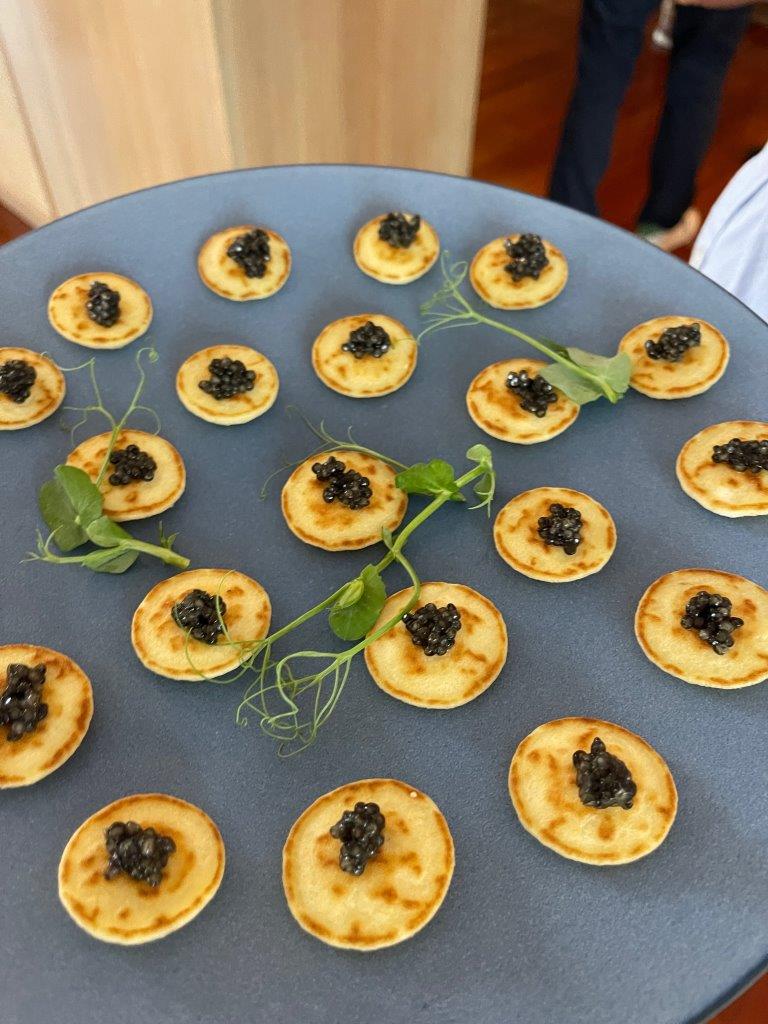 The tasting dinner is served in the Cortijo Restaurant. The multiple course, which we can highly recommend, include, such Mit Cuit fois creatively served on sour apple gel. Starter plates continue with a consommé of natural white prawns with seaweed salt, before the spectacular lobster (prepared at low temperature) served with hollandaise sauce and paired with fino en rama.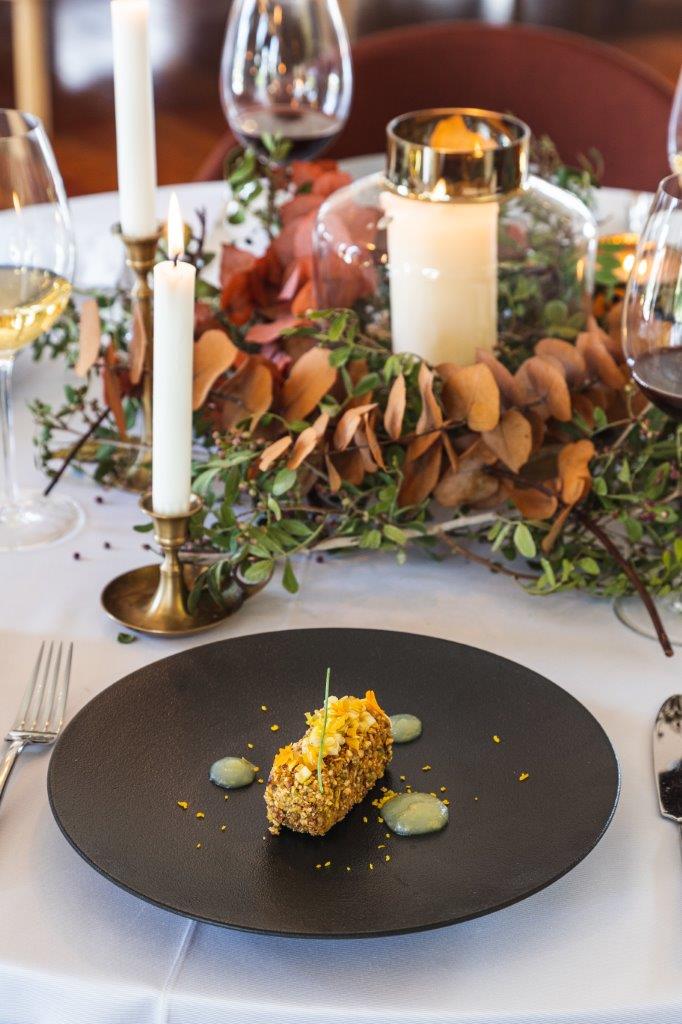 The meat dish is leg of lamb with truffle sauce and tomato parmentier. To finish, a seductive chocolate rocher with hazelnut cream. Each dish is paired with local wines – and of course on the night guests can look forward to live music, and the twelve lucky grapes.
In Society, guests can enjoy succulent starters such as lemon macaroni and spiced tuna tartar, and partridge pâté and port reduction; and a selection of first courses such as lobster ceviche on spinach cous-cous, roast monkfish with orange sauce, and beef tenderloin in Pedro Jiménez sauce with potato millefeuille and roast leek.
Festive Sunday Roast
For Christmas and New Year, the resort is going for a different and original option: an authentic, traditional British style Sunday Roast, with pork, lamb, chicken or turkey (depending on the day) with baby potatoes roasted with thyme and rosemary, peas, a delicious gravy and a Yorkshire Pudding.
At Cortijo Lounge, on 24 and 25 December, you can enjoy a special selection of signature Christmas cocktails by bartender Alejandro Cabrera. The day will also feature fun aperitifs and, in the evening, after midnight, there will be a spectacular New Year's Eve party with a live DJ session and an open champagne bar.
25 November – a unique experience with Marqués de Riscal
To kick off the Christmas season, SO/Sotogrande is organising a pairing dinner at Cortijo in collaboration with Marqués de Riscal. It will take place on Friday 25th November at 8pm and will be a unique experience where the flavours of Andalusia are intertwined with the wine tradition of this century-old winery.
The menu will consist of: Grilled leeks with sheep butter and split olives paired with Finca Montico 2021 D.O. Rueda; Monkfish wrapped in chicharrón de Cádiz cooked in Josper paired with Chirel Blanco 2021 Vino de la Tierra Castilla y León; Iberian pork cheek in its juice and Truffle gelé with mashed potatoes paired with Marqués de Riscal 150 Aniversario 2016 D. O. CA Rioja; as well as a  'walk through Andalusia' through its cheeses with XR 2017 D.O. CA Rioja; and finally, Cordovan cake with vanilla ice cream.
Leandro Caballero
Leandro Caballero is chef at the five-star SO/Sotogrande hotel. He developed a passion for gastronomy at a very early age. From an early age he discovered that his vocation was linked to the kitchen.
He studied hotel management in Cordoba and during the first years of his career, he worked in the kitchens of different restaurants in Andalusia, where he acquired great knowledge of the traditional recipes of the region.
During his more than 25 years of experience, Caballero has been committed to an honest cuisine that represents his Andalusian roots, incorporating nouvelle cuisine concepts and techniques. This mixture of tradition and avant-garde, with maximum respect for the product, has become his hallmark.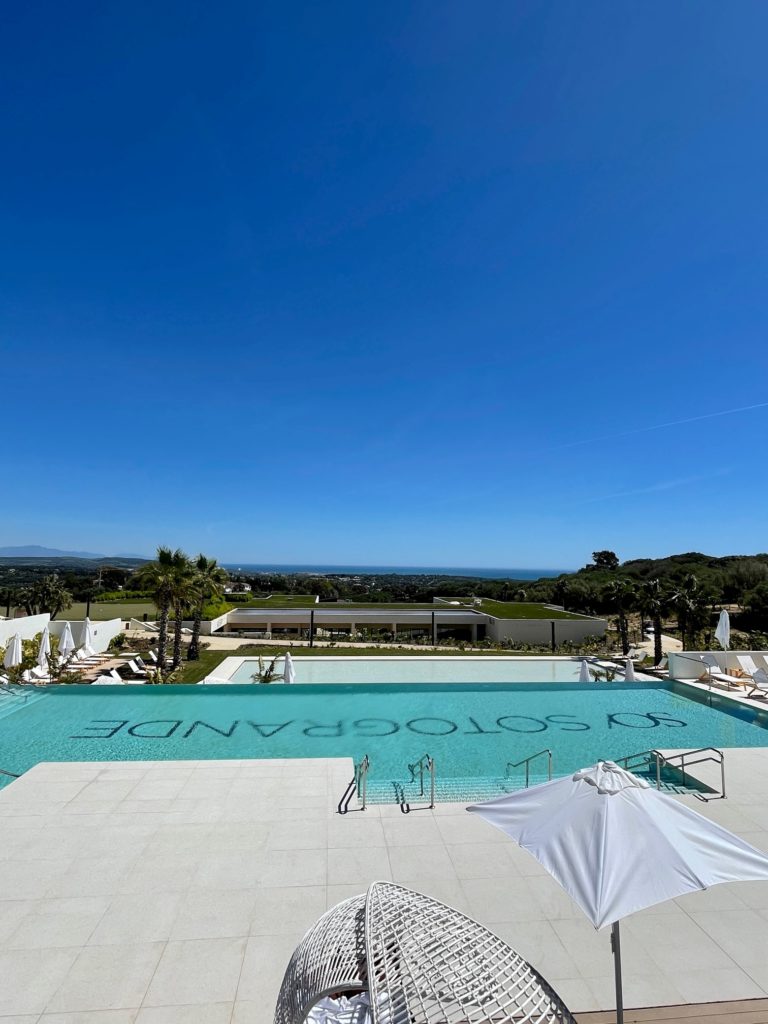 Find Out More
Website: www.so-sotogrande.com
Address: SO/ Sotogrande, Av. Almenara, s.n, 11310 Sotogrande, Spain