It's no secret that here at The Luxury Editor, we travel a lot. That means we've got pretty smart at packing, and we know a thing or two about good luggage. So, it was a treat to be invited by TACH to test drive their new family set of luggage.
The connectable 3-piece set of TACH luggage includes large, medium, and small (approved carry-on) cases. Each can be used individually or connected using the ingenious side flaps that grip the case in front. It's so clever – we love it!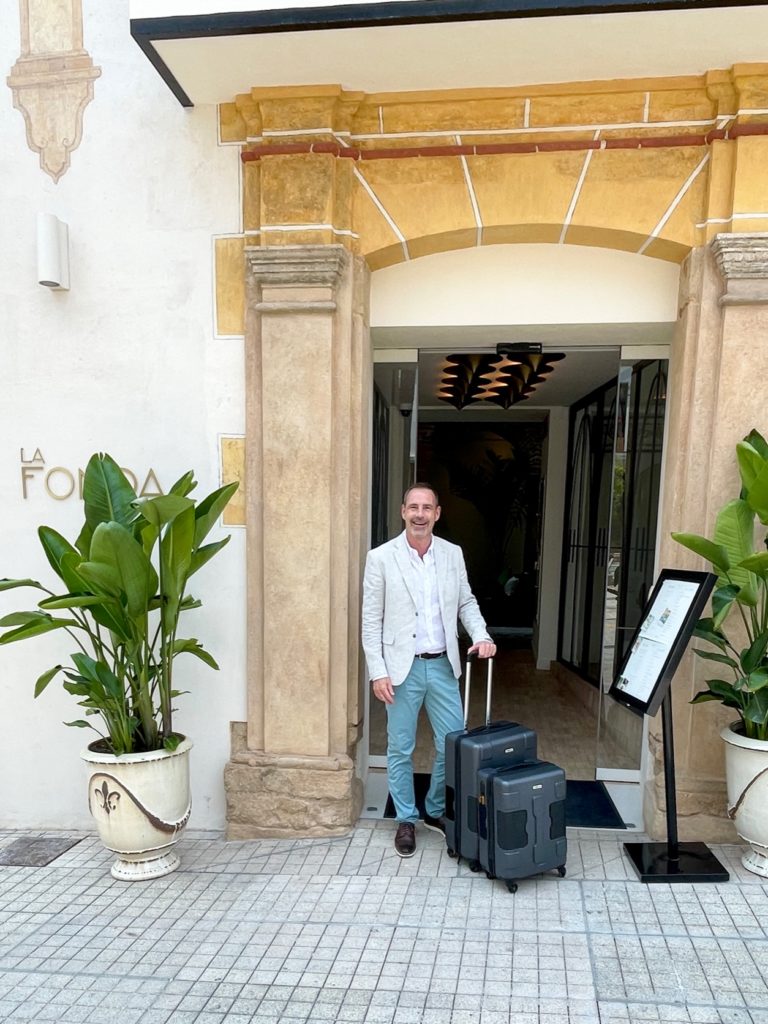 The team at TACH tell us that in fact up to 9 fully loaded TACH cases can connect and roll with ease! We must admit we'd love to travel like a movie star, with that many cases, but the reality is we often travel light, and we loved the fact that each case, although sturdy with PC/ABS composite shell, was very lightweight.
The carry-on case for example is less than 3 kilos in weight, so that means you can take more things with you onboard without running into problems with airlines that have weight restrictions.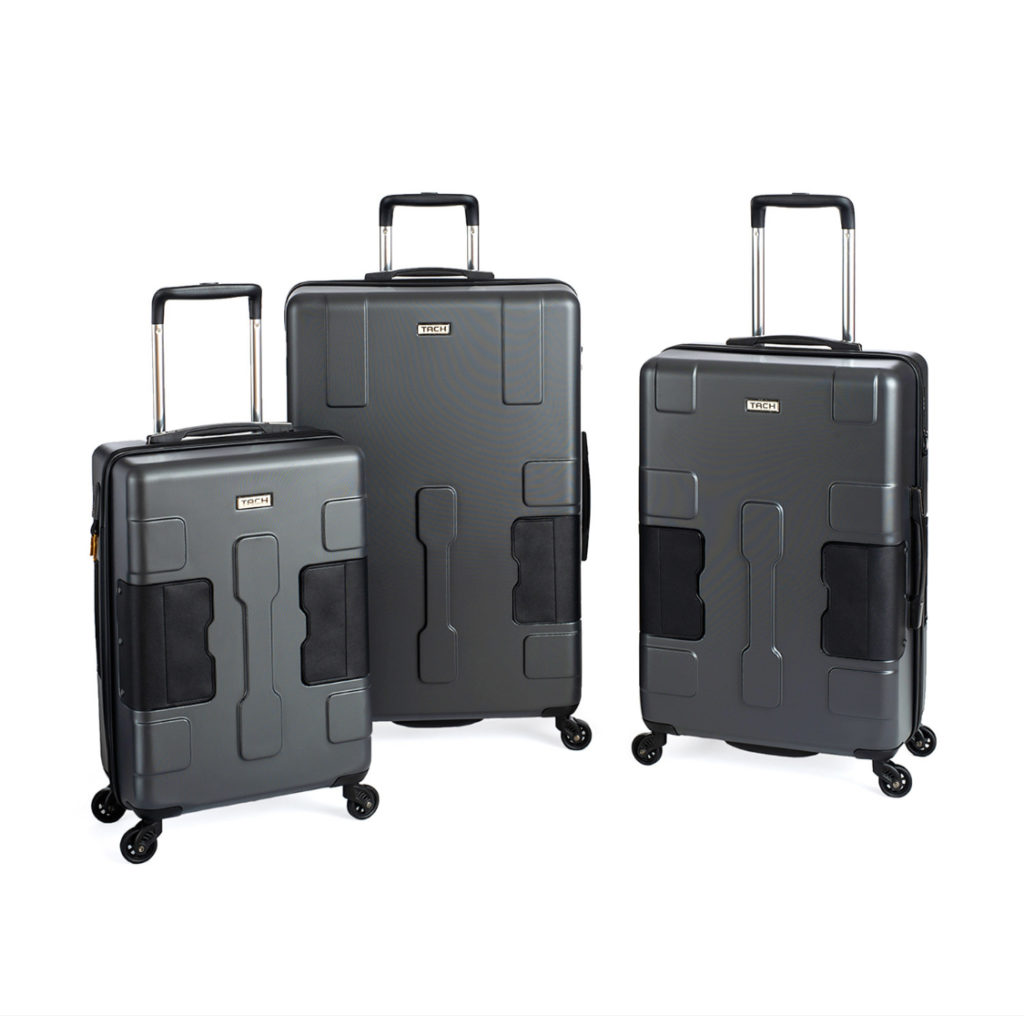 The side handles are flat, making it simple to load and unload cases in seconds, while the ergonomically designed extendable handles retract flat into the case. The flat top design, when the cases are connected, makes for a convenient 'shelf' for a laptop bag, backpack, and other handheld bags.
The interior of the cases is very well designed with straps to secure cloths, zippable pockets for smaller items. Outside the cases have combination locks, that can be safely opened by airport security.
These cases look set to be our go-to luggage for our trips away – no need for trolleys at the airport anymore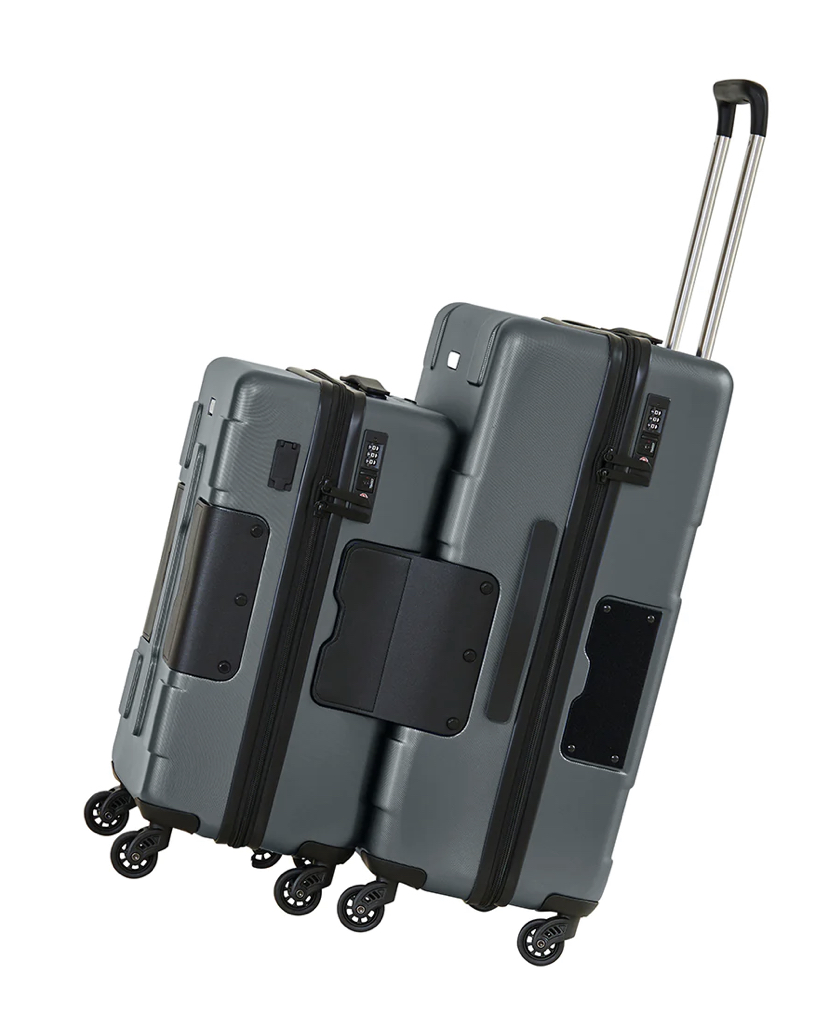 Carry-on features
New 5 pocket interior
2 Charger ports with charger port pocket
Additional pocket for a power bank
Water bottle clip
Wheels for easy manoeuvring
General features
Patented quick connecting touch fastener
Pulling strap, reduces pulling drag, allows for full strides
Convenient storage space for hand-held items
Water bottle holder
TSA Locks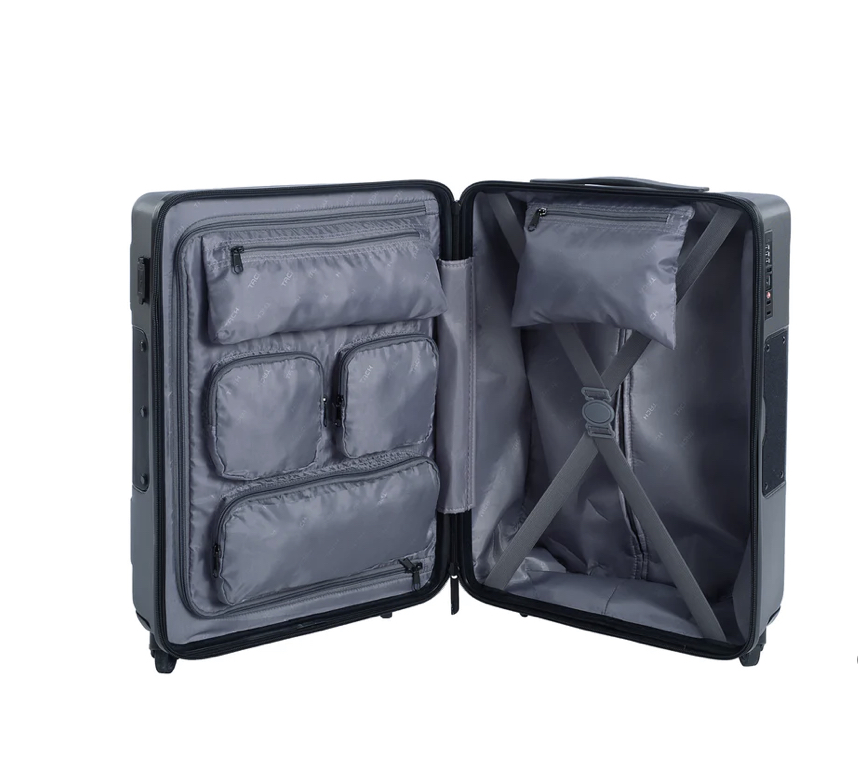 Specifications
Large case:
30.5″ x 19.5″ x 12″
77.5cm x 49.5cm x 30.5cm
Weight: 10.5lbs / 4.76kg
Medium case:
27″ x 17.5″ x 10.5″
69cm x 45cm x 27cm
Weight: 8.5lbs / 3.86kg
Small / Carryon case:
22″ x 14″ x 9″
55cm x 36cm x 23cm
Weight: 6.5lbs / 2.95kg
Find out more
TACH V3 Connectable 3pc Set
Website: tachluggage.co.uk