TATA, at Sanders Copenhagen, is a playful, at times decadent and intimate bar, serving the best classic cocktails in a setting that offers a touch of vintage with a big dose of charm. It is a spirited and at times a decadent place where you can tuck behind a curtain for a tête-à-tête or an intimate rendezvous. Guests can find a selection of hand-crafted cocktails, wines, non-alcoholic drinks, and light bites.
TATA Cocktail Bar
Harry not only makes the best cocktails, but it's his ability to provide guests a warm welcome, whether it's their first time as a guest, or if they are a local who stops in frequently. The locale has been popular for many years as an after-theatre spot for the actors and the tradition has continued at Sanders.
On December 6, 2020, hospitality professionals from all over the Nordics joined the announcement of the 2020 Bartenders' Choice Awards (BCA) at an online virtual gala. A panel of jury members nominate and voted for their favourites within ten categories before announcing the winners.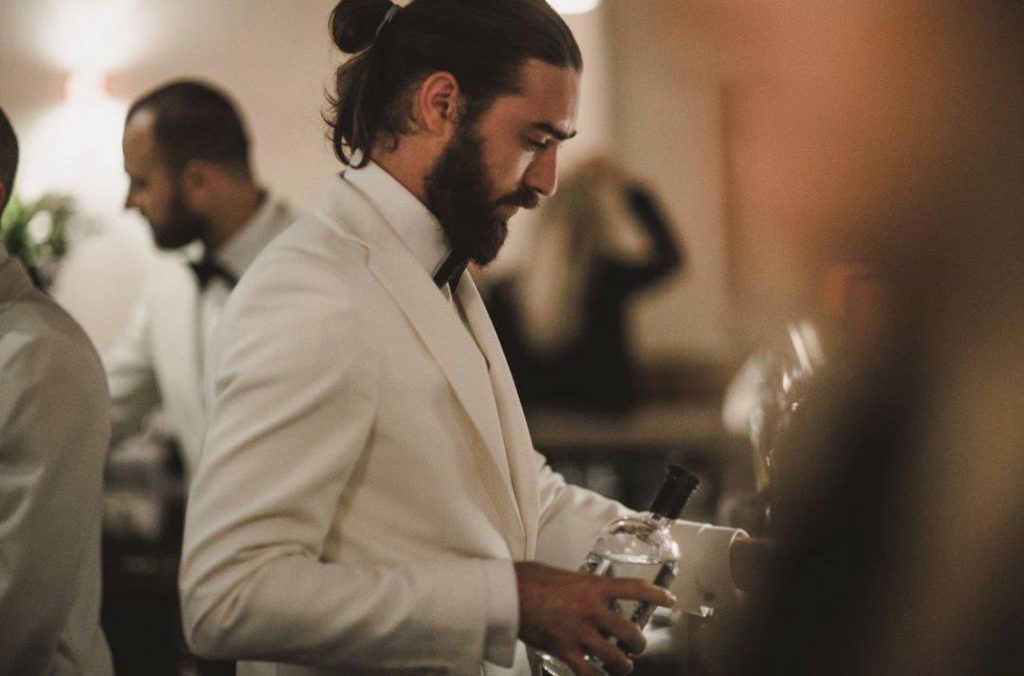 "There are so many amazing bartenders and bars in the Nordic countries, and they all deserve attention and praise. When we as active bartenders created Bartenders' Choice Awards in 2010 we wanted to create the most prestigious price for bars to strive for. Not a competition where one specific drink decides a winner but a price that celebrates the day to day grind and the importance of consistency that goes into running a great and successful bar," says Joel Katzenstein, Co-Founder Bartenders' Choice Awards
The Bartenders' Choice Awards is an annual award that acknowledges excellence within the Nordic drinks industry. It was founded in 2010 and is recognized as the most prestigious awards for the Nordic bar scene. The BCA has been active in Sweden since 2010 and since 2017 it is also established in Norway, Finland and Denmark and Iceland. The deciding jury is based on more than three hundred industry professionals and cocktail enthusiasts making the jury the most knowledgeable of its kind.
Sanders
Sanders epitomises the energy and creativity in Copenhagen. The hotel has been created with exceptional refinement and timeless elegance yet has a personality and style that's very much of the moment. Sanders is in the centre of historic Copenhagen, a stone's throw from the Royal Danish Theatre, where the hotel's founder and design visionary Alexander Kølpin used to perform the Principal 'danseur' in the Danish Royal Ballet.
You can read The Luxury Editor profile review of Sanders here.