Set at the heart of the 11,000-acre Castle Ashby estate, the ancestral home of the 7th Marquess of Northampton, sits The Falcon – a Grade II listed Coaching Inn built in 1594. This spring 2020 sees the unveiling of the newly renovated property, which has been lovingly transformed and completely reimagined by Lord and Lady Northampton, into a country retreat with 22 bedrooms and a destination restaurant. Connecting with nature and the local community will be at the core, with The Falcon's surrounding restorative landscape forming the inspiration for the guest experience, the interior design and cuisine. Guests can unwind in peace whilst benefiting from special access to the nearby gardens of Castle Ashby (designed by Capability Brown) and a multitude of wellbeing and meditative activities including, yoga, foraging, cycling, guided nature walks and they hope to arrange wild swimming in the summer. 
Originally a resting place for weary travellers, Lord and Lady Northampton have re-designed The Falcon with this in mind, creating a haven for those in need of calm, rest and renewal. Drawing upon Lady Northampton's professional experience as a Psychotherapist, Counsellor and Yoga Teacher; as well as their joint personal lifestyle centred around physical and mental wellbeing, they have created a totally new hotel concept that marries mindfulness with activity and a connection to nature at its very core.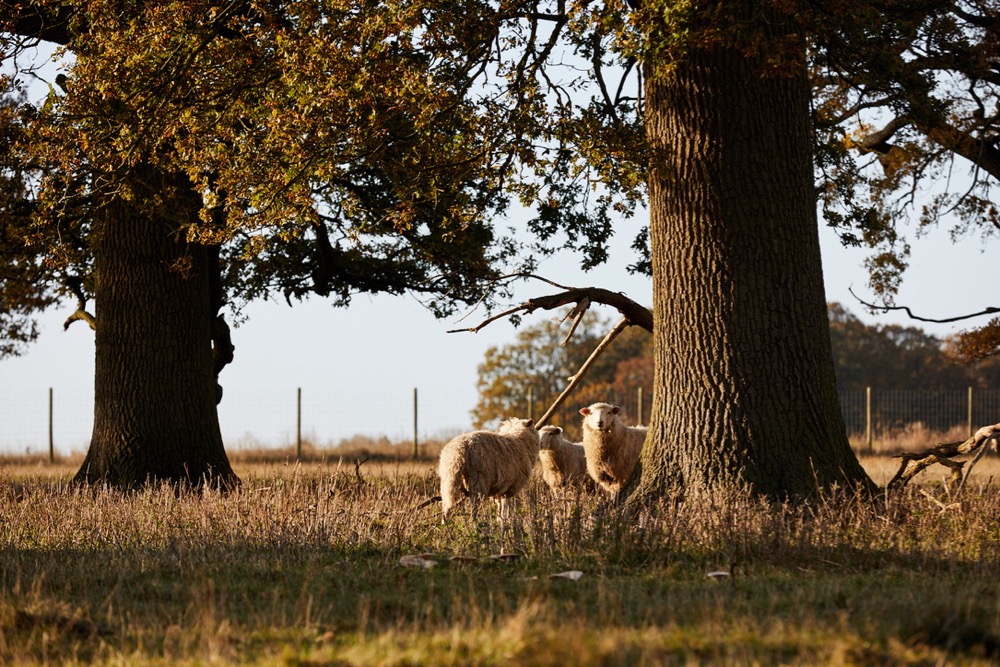 From preserving the ley line intersections that run through the site to channel positive energy to designing a programme of activities for guests to engage with the Castle Ashby community and village life; together with General Manager Douglas Cooper they have consciously considered every aspect. 
Eight calm and comfortable bedrooms are located in the main hotel with a further 14 in the adjacent 'Farmers Cottages'. The magnificent bedroom 5 in the main hotel has a private terrace and wonderful views down to the fishing lakes and ivy laden woodland beyond. A roll top bathtub, period features, and palette inspired by the surrounding countryside complete the restorative experience. The bedrooms in the 'Farmers Cottages', vary in size and design but are all filled with natural light and a sense of calm. All can be taken individually and some together to create larger suites, perfectly suited for families, groups and wedding parties. 
The hotel's Restaurant 'Eyas' (meaning a young Falcon learning to fly) will have 56 covers inside with a further 32 on a large sun-filled terrace, and a private dining room within the restaurant for 16 can be requested. Under the leadership of young, dynamic Head Chef James Gordon, its menu has been developed drawing inspiration from the local Northamptonshire landscape and all that it provides. James will work hand-in-hand with local farmers, estate gamekeepers and nurseries, assisting in a menu that is gentle on carbon footprint and sensitive to its surroundings, wherever possible. Local foraged produce will reintroduce seasons with pickling and fermentation and be used to create warming mains such as hay baked celeriac with purple sprouting broccoli, spring greens and thyme cured egg yolk, alongside an inventive Salad Menu – to create an overall menu that could well be described as 'feel good food'.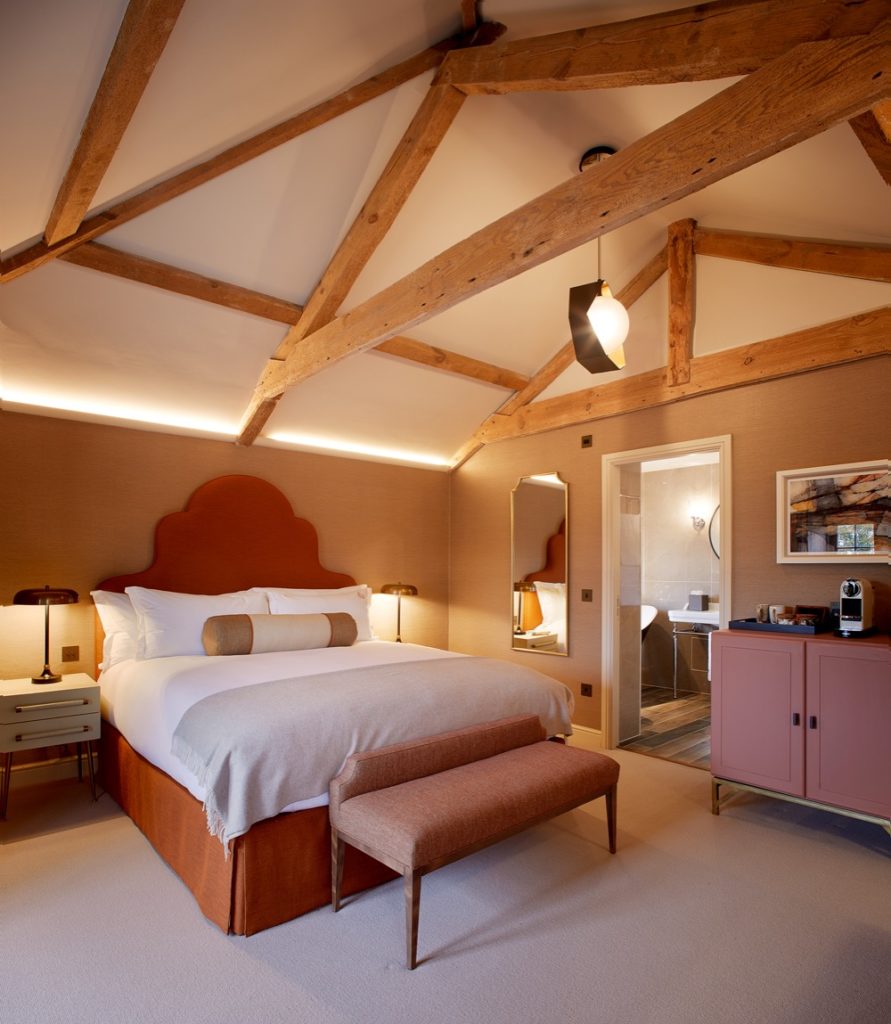 The East Wing is where afternoon tea and cocktails happen, for those looking to indulge. It can be privatised for weddings and events, with stunning floor-to-ceiling windows and views over the rolling landscape. The room leads directly on to the picturesque East Wing Terrace which overlooks a triple-tier lawn, an orchard, woods seasonally scattered with bluebells and tulips and complete with hammocks. The lawn can accommodate marquees for up to 130 guests for a wedding.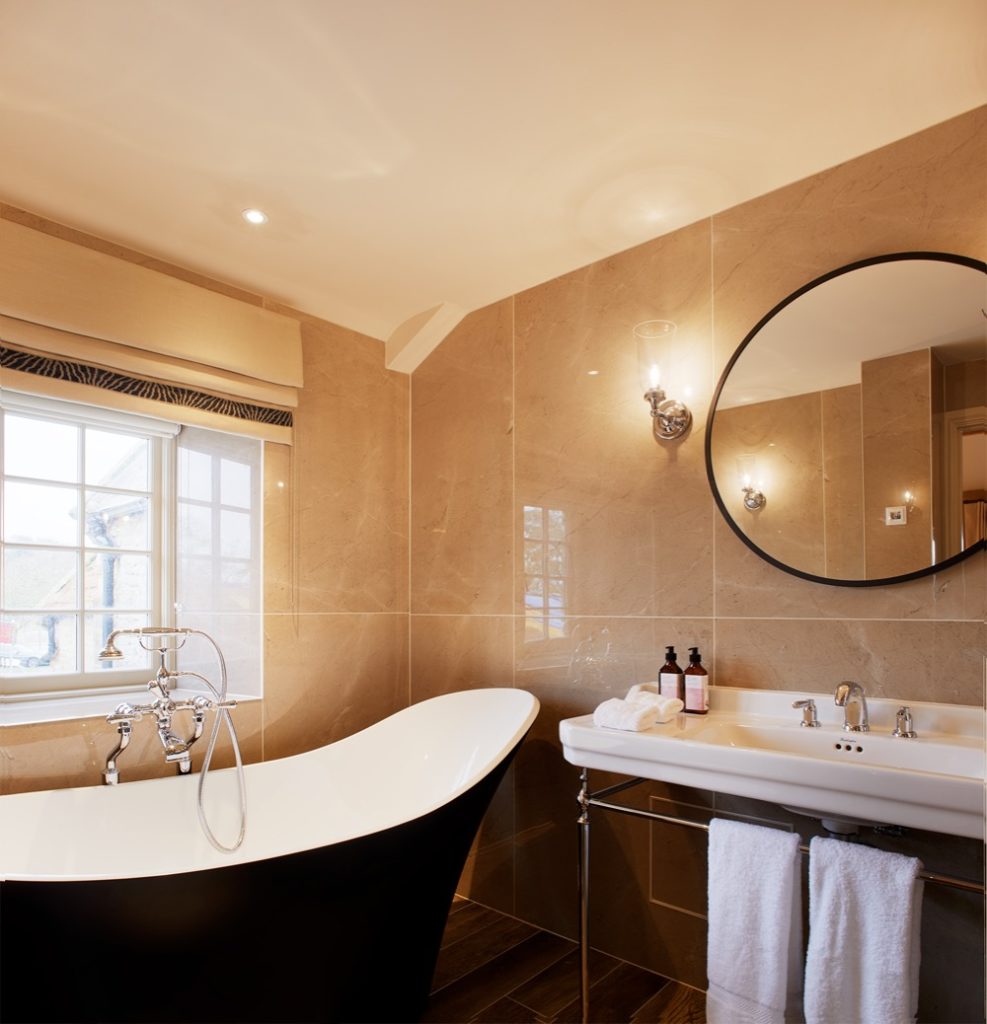 The quaint spit-and-sawdust Cellar Bar hidden beneath will hold up to 30 people providing guests and locals with a cosy bolthole. An additional meeting and event space can be found in The Stables. A place for boardroom meetings, small talks and private dinners. A Juice Bar is to be added to The Stables in Summer 2020, further connecting with nature and healthfulness by providing fresh, plant-based juices for guests and locals, that offer the power to reenergise, rebalance, and heal. 
Bicycles and a boot room stocked with wellies will enable guests of The Falcon to fully immerse themselves in the beauty of the countryside and embrace the local community. Visitors will benefit from being within arm's reach of the historical gardens of Castle Ashby itself. Walking, running and mindfulness routes taking you through ancient woodland will be provided and developed by Lord and Lady Northampton. 
Staff are wholly dedicated and trained to provide a thoughtful, attentive and bespoke approach to service at The Falcon, considering every aspect of guests' needs and wellbeing. Prior to their stay they will be consulted on what they would like to take from their visit; would they like their stay to be calming and restful or energising and invigorating. With this in mind, a specific selection of books, podcasts and music will be waiting. They will also be guided towards specific activities available to them, from sunrise yoga to horse-riding and specific dining experiences.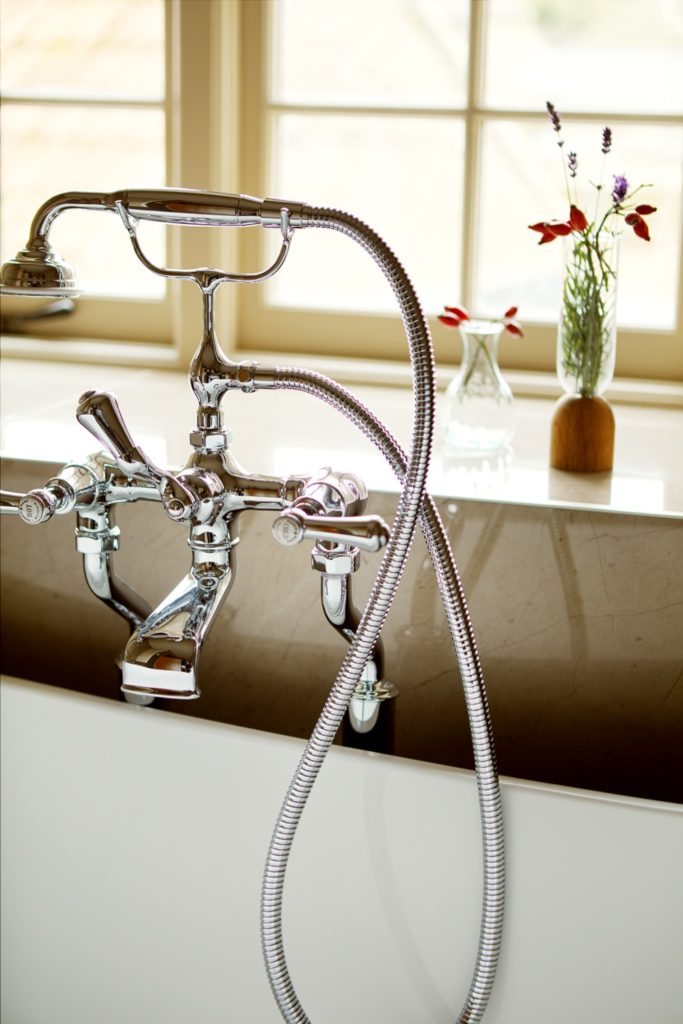 As well as regular talks and demonstrations from experts in their field, garden tours, foraging & cookery classes there will be an events programme that is curated, covering a spectrum of Spiritual Wellbeing. From guided meditation sessions and breathing classes led by world experts to energy cleanses and digital detox programmes, there will always be something unique and inspiring happening for guests and local residents alike. A stand-alone Wellness Centre is also due to hopefully open in spring 2021. 
The interior design of The Falcon has been overseen by Interior Designer and personal friend of Lord and Lady Northampton, Jackie Blakey. Jackie sought to create an environment where guests can connect deeply with nature whilst honouring the legacy of the properties history and origins. She selected an earthy colour palette comprising of three main colours – sienna, ochre and green, in various comforting tones. The colours have a strong influence on promoting a sense of rest and renewal, green being the colour most associated with growth, re-birth and renewal and a great balancer of the heart and the emotions. 
A connection to nature is visible throughout, seen in botanical wallpapers, petrified log furniture and wooden effect tiles. All the finishes are natural with materials such as wood, stone, wool and leather, marking again a connection with the outdoors. Interesting items of furniture such as Yeti chairs and Yoga floor lamps add character, making each space completely unique. 
The Castle Ashby archive provided a source for artworks with prints of drawings by Capability Brown being used to provide a connection to the historical setting. In addition, two main artists' works are featured: Aigana Gali has produced two large pieces of work that are thought provoking, with a spiritual and ethereal feel. 'Tomris' holds centre stage in 'Eyas' and will be hung on a distressed bronze-coloured venetian plastered wall, providing the perfect backdrop. The other piece by Aigana will feature in the East Wing. Rachel Dein, who creates botanical works of art set in concrete and plaster, was commissioned to create seven bespoke pieces that will also feature in the East Wing. These are created from plants and leaves taken from the grounds of the estate.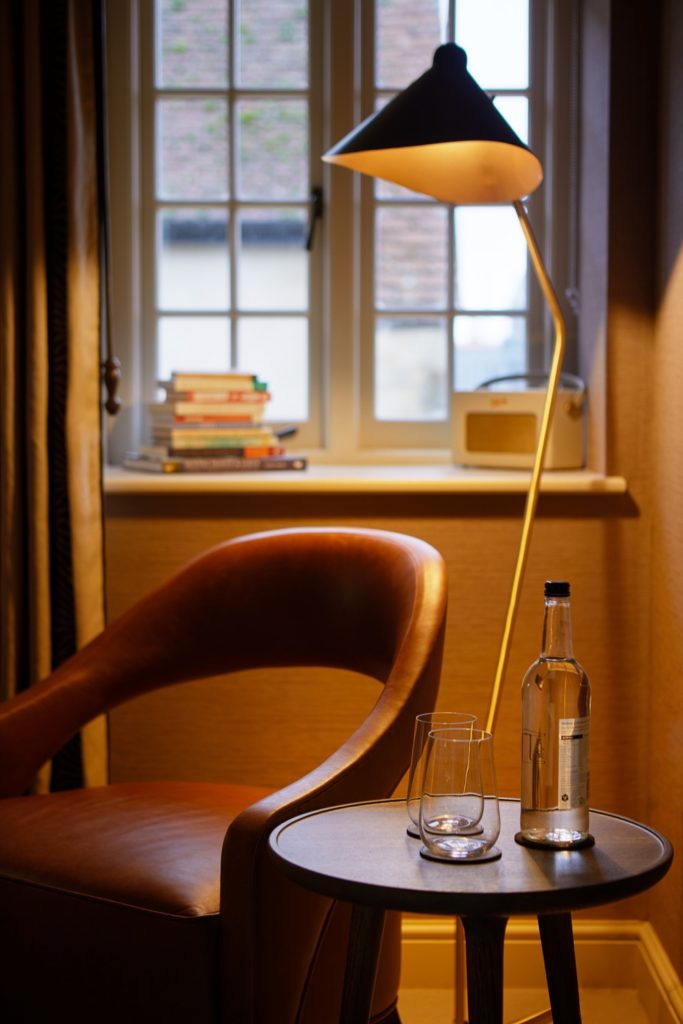 Considering each of the senses, Lord and Lady Northampton have also selected music to make guests feel good. Lady Northampton has also worked with aromatherapists to select oils and fragrances, designed to both invigorate and aid relaxation and calm. 
The Falcon is a long standing and recognised landmark in the Castle Ashby area and the county of Northamptonshire. The idyllic village, which dates back to the 16th Century, is less than a two-hour drive from Central London or accessible by train to Northampton or Wellingborough stations with a quick journey time of less than an hour from Euston or St Pancras. Whether guests are looking to immerse themselves in a spiritual journey of renewal or simply indulge in a curative getaway, The Falcon, Castle Ashby is the new destination retreat, offering a physical and mental recharge.