Hilton Mallorca Galatzo has opened its doors to the public, offering a stunning view of the Mediterranean Sea and the Galatzo mountain. The resort is situated on the Spanish island of Mallorca, picturesque pathways meander through 50,000 square metres of tropical gardens, connecting traditional Mallorcan round tower buildings, four diverse bars and restaurants and extensive leisure facilities which make it a destination in its own right. With a fusion of island architecture and contemporary design, each of the 208 rooms feature private balconies to take in the fresh sea air and embrace the Balearic climate. The resort will also soon be home to Cotton Club Mallorca, Cotton Lifestyle's latest destination following its acclaimed Cotton Beach Club Ibiza and Cotton Club Zakynthos.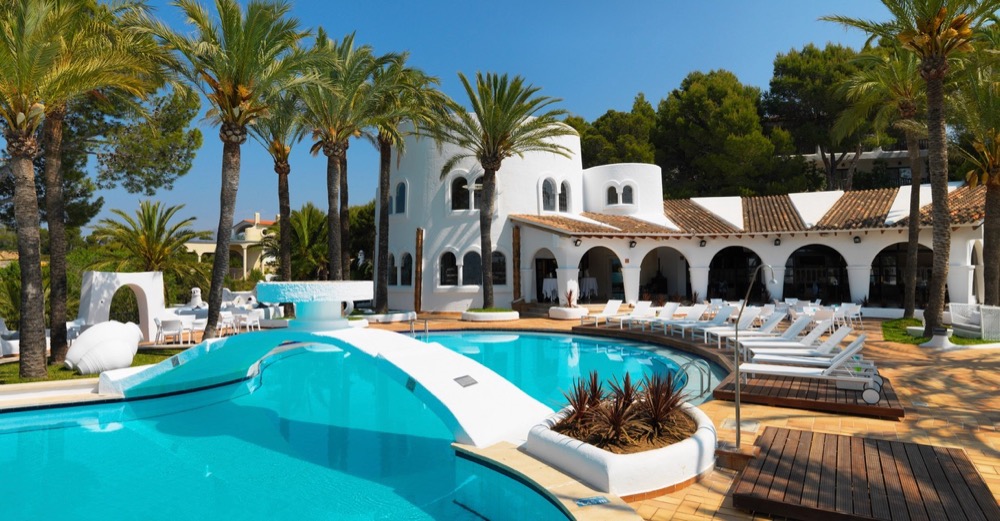 Located in a serene setting between the coast and the mountains, Hilton Mallorca Galatzo is a perfect blend of traditional Mallorcan architecture and contemporary design. With local pottery, wicker, and art, as well as buildings inspired by the traditional rounded mill towers of Mallorca and nearby historical fishing hamlets, this hotel is a must-see. Families have the ability to easily book and instantly confirm connecting rooms with Confirmed Connecting Rooms by Hilton, giving parents and groups peace of mind with the knowledge that everyone will be together. Enjoy a slow-paced day relaxing by one of the hotel's two swimming pools or turn things up a notch with endless activities on offer including tennis, water sports, and cycling.
Read our guide to the best hotels in Mallorca
Come tantalise your taste buds at one of their four dining areas, where they serve up the best of Mediterranean cuisine with gourmet dishes inspired by the island's historic fishing villages and local flavours. Start your day with breakfast and sweeping sunrise views from La Cocina, then head to Alma Restaurant & Bar for lunch or dinner to discover locally-inspired dining by well-known chef Eduardo Gandia, all while enjoying some lively entertainment. Here you can indulge in local specialities such as Mallorcan squid 'a la bruta', or sip on a Herbal Mediterranean digestive cocktail with Gin Mare, olive tonic, an old rosemary infusion, and thyme to finish. Those catching sun rays by the pool can enjoy Paradis Pool & Bar, where we have an extensive wine and cocktail offering that includes a Mallorcan Prensal Blanc from the KM.1 eco wine range. Their cocktails are prepared with local spirits and seasonal fruits. The accompanying menu of casual bites includes the delicious Santa Pinza, a crusty layered pizza-style dish with Stracciatella cheese, smoked salmon & capers.