The Marmorosch Bucharest, Autograph Collection has opened its doors marking the debut of Autograph Collection Hotels in Romania. The 217-guestroom hotel is located in the heart of Bucharest Old Town and is situated in the former palace of Marmorosch-Blank Bank, Romania's famed bank of the late 19th century. The transformation involved a 42-million-euro investment and three years of meticulous work to reawaken its rich architectural Art Deco and Art Nouveau heritage.
Read our guide to the best luxury hotels in Bucharest
Guests can enjoy a relaxed French fine dining experience at Blank Bar & Lounge or continue their journey through history in The Vault, a bar where specially designed cocktails are created with an edible gold flake, nodding to the hotel's banking past. The property also comes complete with a spa, indoor pool and fitness area offering an oasis of relaxation and rejuvenation after a day of exploring Bucharest.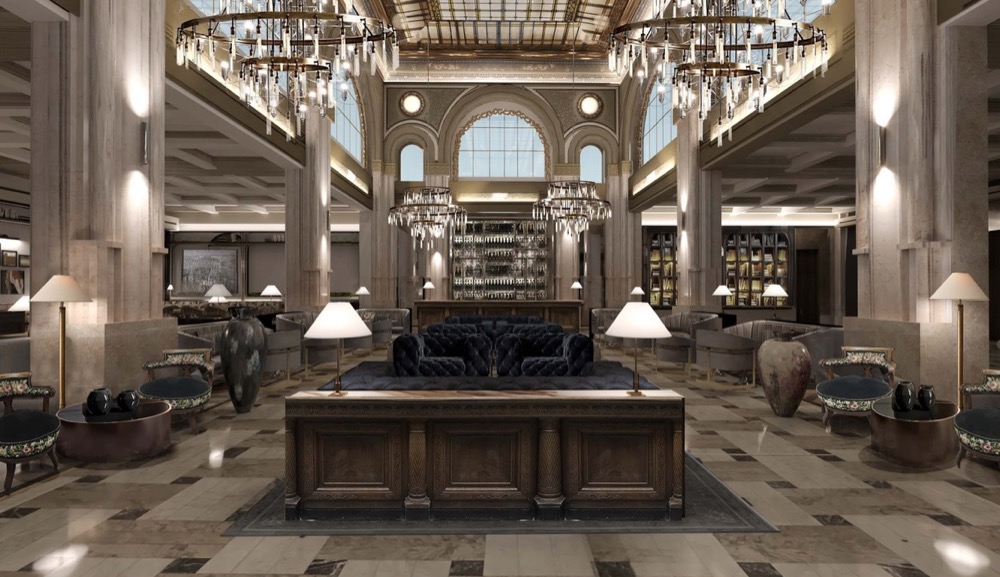 Considering the building is a historical monument, it had to be carefully consolidated and reconstructed, with special efforts regarding the restoration works and preserving the architectural and specific artwork, banking references and even authentic bank furniture. In this manner, the inspiring spirit of greatness that once inhabited the building and the lifestyle of a time long past have been brought back in the hotel's design language, to be enjoyed by the modern experience seeker.
Read our review of the Hotel Santo Mauro Autograph Collection Hotel
The Marmorosch Bucharest has a total of 217 rooms, all with high ceilings and large windows, providing the interwar design experience, improved with all the benefits of the modern era.
The relaxed fine dining and exploration of the culinary temptations take place at Blank Restaurant and Blank Bar & Lounge, which have a combined capacity of close to 200 guests. The facilities were inspired in name by Mauriciu Blank, one of the founders of the Marmorosch – Blank Bank, and the principal architect of its success at the time.
The journey continues in The Vault, a bar where guests can enjoy specially designed cocktails in the authentic money vault of the bank.
Balance SPA offers signature Marmorosch spa treatments such as "The Rite of Fire and Water". The Marmorosch Bucharest has also prepared an array of other experiences meant to immerse guests in the ethos of the "bon vivant" era.
The hotel also includes four conference rooms, with a combined capacity of more than 230 guests.