When is a white shirt pink? When it's by Thomas Pink, the London shirtmaker. The brand has launched a new campaign asking this very question. Of course, the answer is that a white shirt is pink when it's made by Thomas Pink.
The campaign, shot by photographer Pelle Crépin, features 23-year-old British actor Harry Kirton, who made his name playing Finn Shelby in Peaky Blinders, one of the infamous Shelby brothers in the Peaky Blinders gang headed by older brother Tommy Shelby, played by Cillian Murphy. Harry was the only member of the main cast to have been raised in Birmingham where the drama is set.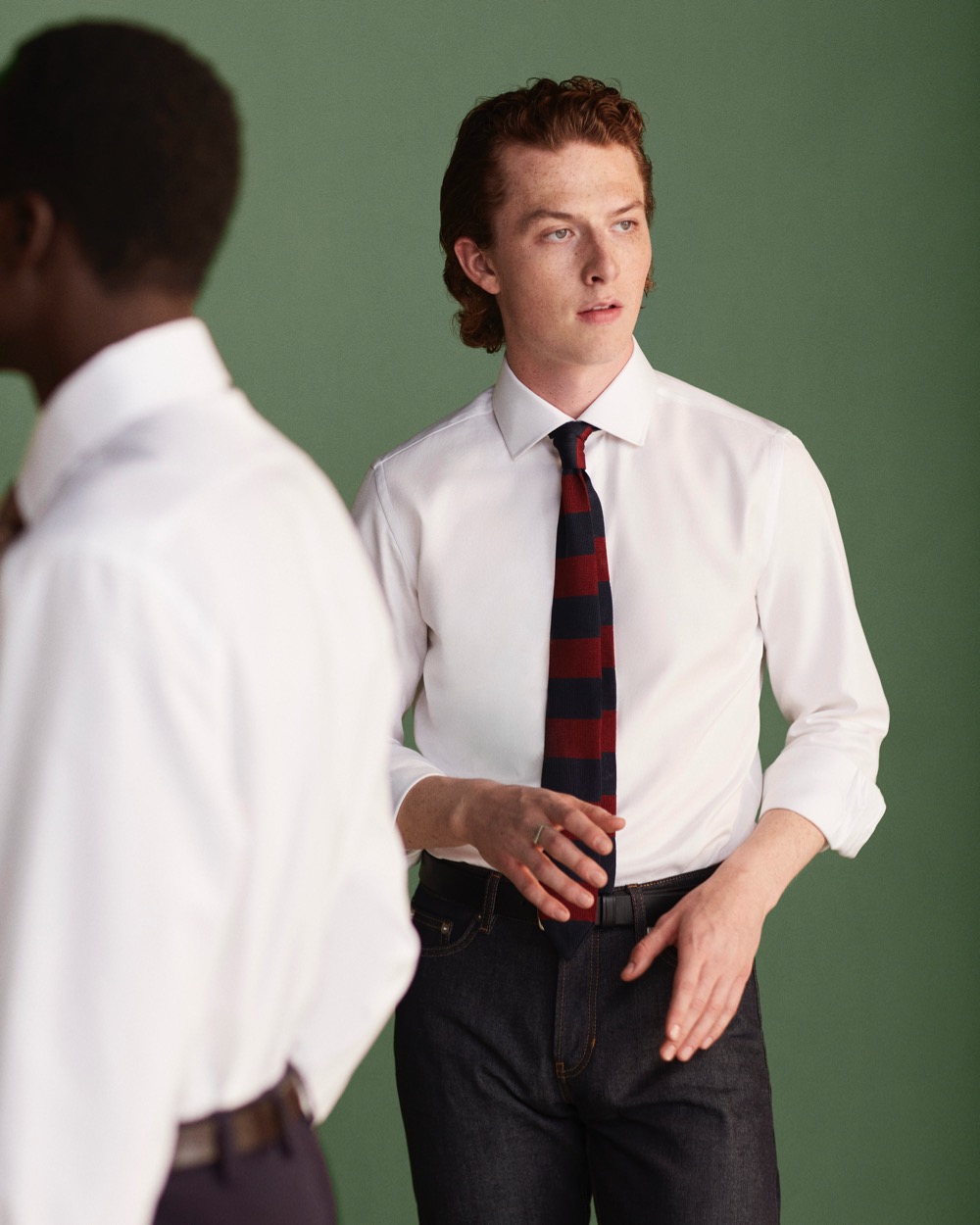 Styled in a variety of ways, the young actor in the campaign shoot wears different styles of white shirts by Thomas Pink. Expressing their versatility, the shirts are open at the neck or with ties. They are matched with vintage-style trousers, jeans and chinos, to illustrate how a white shirt is a fundamental building block of the male wardrobe.
"Harry was the perfect choice for this campaign because his quirky British look and experience playing the dapper Finn Shelby made him a perfect fit for Thomas Pink," said Dean Gomilsek-Cole, creative director of Thomas Pink. "He loves to dress elegantly and have fun with his clothes, which is in line with Thomas Pink's spirit."
Harry Kirton says of the shots: 'I love dressing in a relatively smart way like that. The tone of the shoot is great, as it shows that while the shirts might be classic, they can be worn in a way that has some attitude and is not samey. There's so much more life and fun in this approach, and the shirts lend themselves to it. The white shirts are still quite formal, but there's something about them that has a bit of pizzazz and a new take on the idea. I think the shoot shows that for an individual like myself, and other people my age, this sort of style can be good. We just need to have the idea planted as a seed for inspiration.'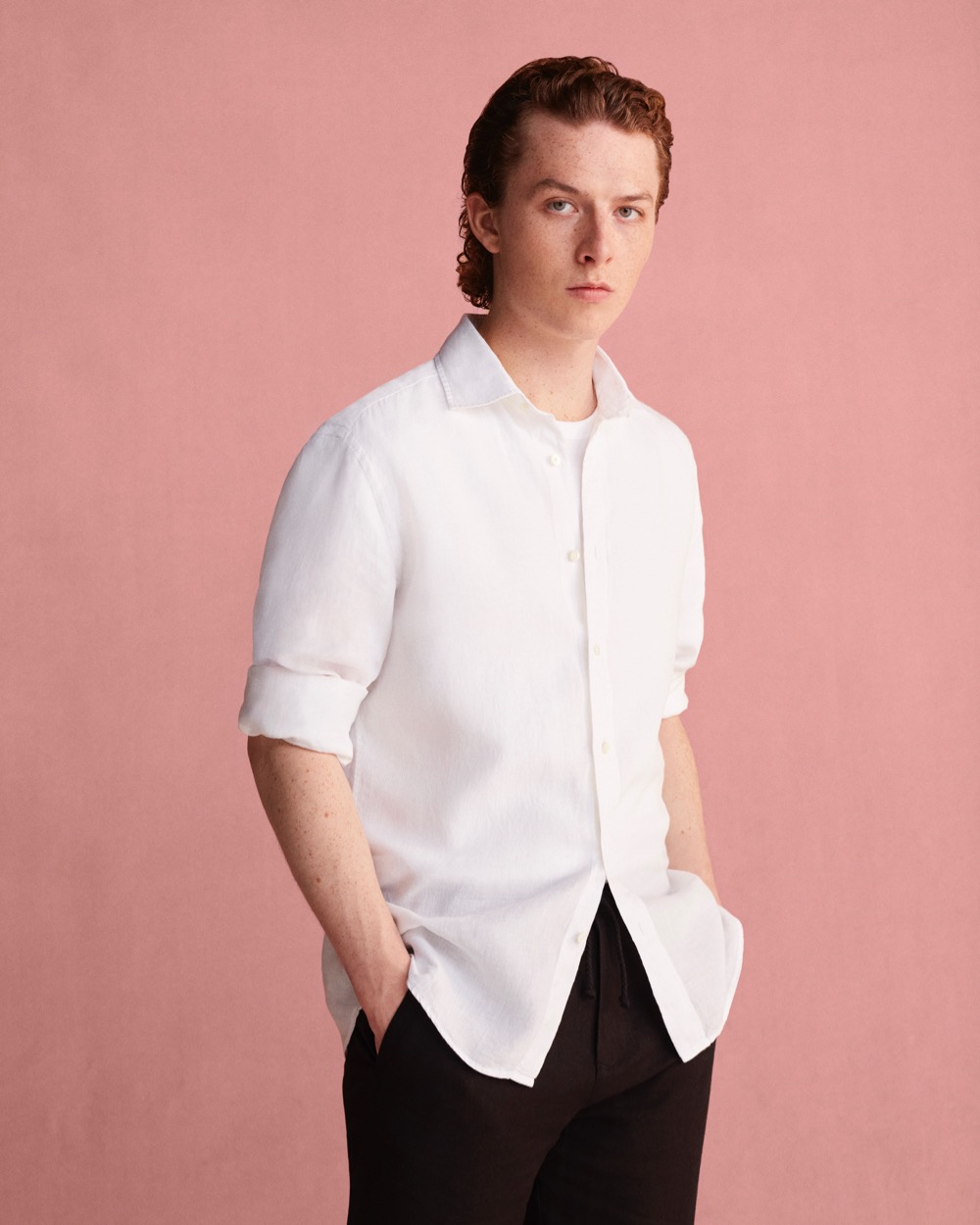 And he has words of advice too: 'You don't have to go vintage shopping to get a great classic white shirt – you can get a nice, new crisp one from Thomas Pink and then pair it with different things – jeans, tailoring, whatever. You don't need a great big logo to make a statement. I like the fact that from a distance you'd see someone in one of these white shirts and think, "Wow, he looks cool". Then you'd get close and discover the nuances – the texture, the shape of the collar and cuffs. It's like a cologne. You don't want it to be powerful and fill the whole room – it's better if it's more like an oud or essential oil… it makes a gradual, lasting impression.'