Thompson Hollywood, the luxury boutique hotel situated on Wilcox Avenue, near Hollywood and Vine is set to be unveiled in Spring 2021.
Visitors and locals alike can enjoy its prime location within the heart of the Vinyl District, an avant-garde project developed by Relevant Group that is breathing new life into the city. Thompson Hollywood, also owned by Relevant Group, will be managed by Hyatt and will join Hyatt's award-winning guest loyalty program, World of Hyatt.
With stylish architecture and interior design led by Tara Bernerd & Partners, the hotel will boast 190 luxury guest rooms with 24 suites, and an ensemble of tailored amenities. Flanked by musical landmarks, boutiques, and an electrifying bar and dining scene, Thompson Hollywood will also reflect the musical roots and vibrancy of its historic locale indoors through a world-class culinary, nightlife, and entertainment offering. The hotel will feature two immersive restaurants, 15,000 square feet of meeting and event space, a state-of-the-art fitness experience, and scenic views from the rooftop pool deck and lounge.
Read our guide to the best cool hotels in Los Angeles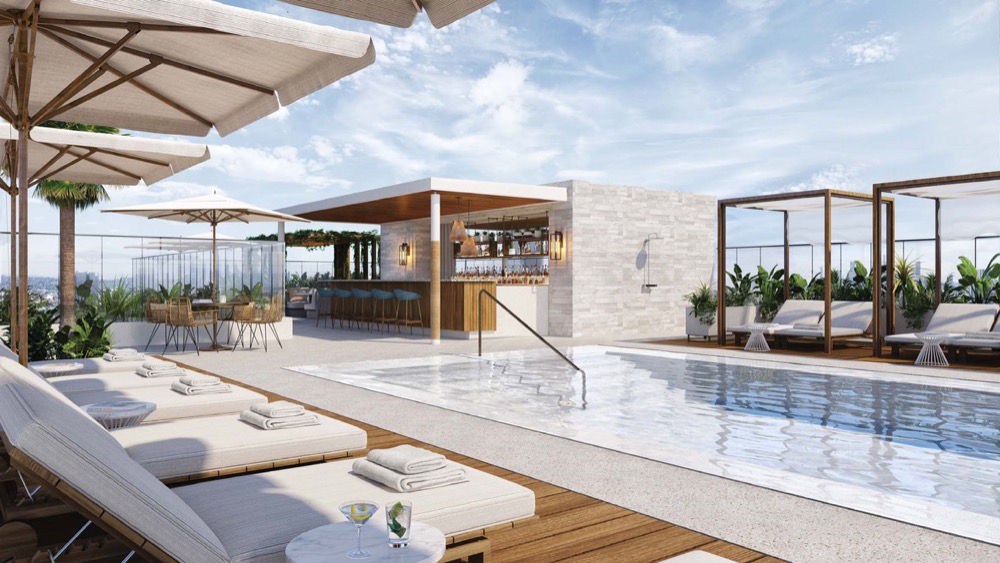 Founded in 2001, Thompson Hotels is an award-winning boutique lifestyle hospitality brand with a collection of stunning, dynamic properties. Each of Thompson Hotels' urban and resort locations offer a carefully layered environment that molds into its surrounding community.