Marbella is well and truly back as a chic destination for the stylish traveller; especially with this year's opening of the Nobu Hotel Marbella. Now there's really no excuse not to visit, writes Andrew Forbes.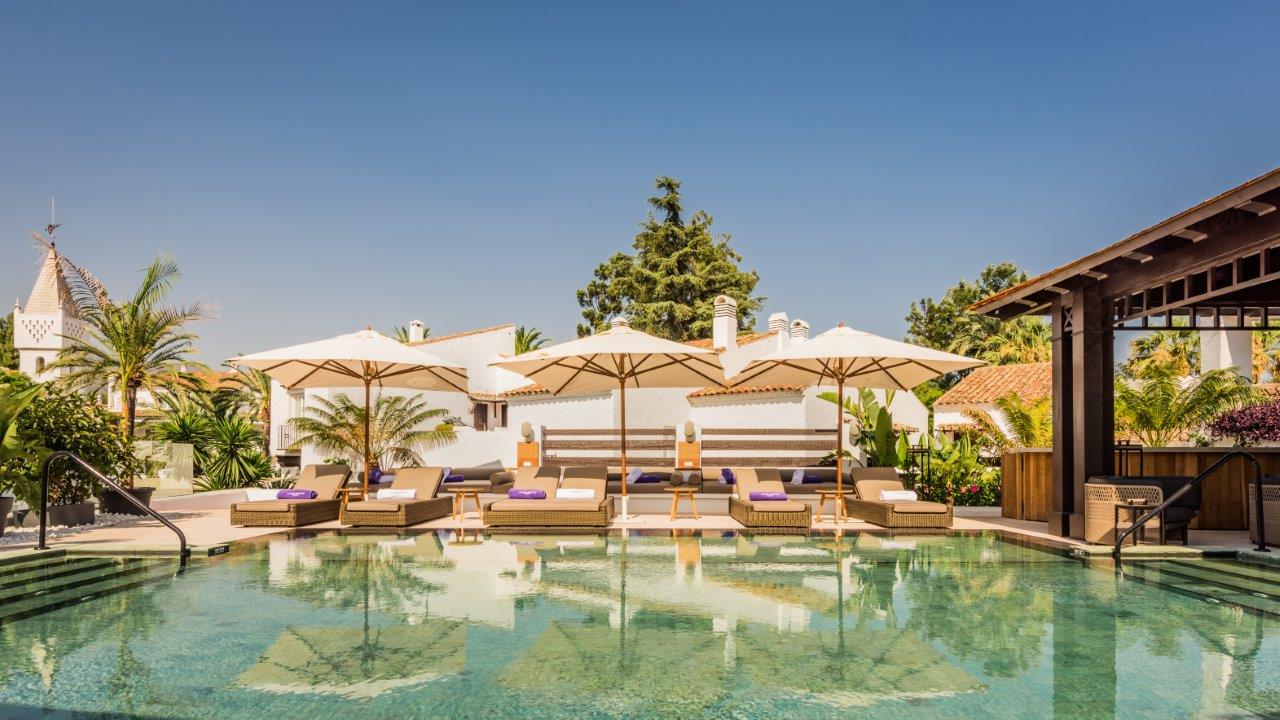 Nobu Hotel Marbella, the first Nobu property on the Spanish mainland, is entering its first summer season, building on the unprecedented success of Nobu Restaurant Marbella which opened last year.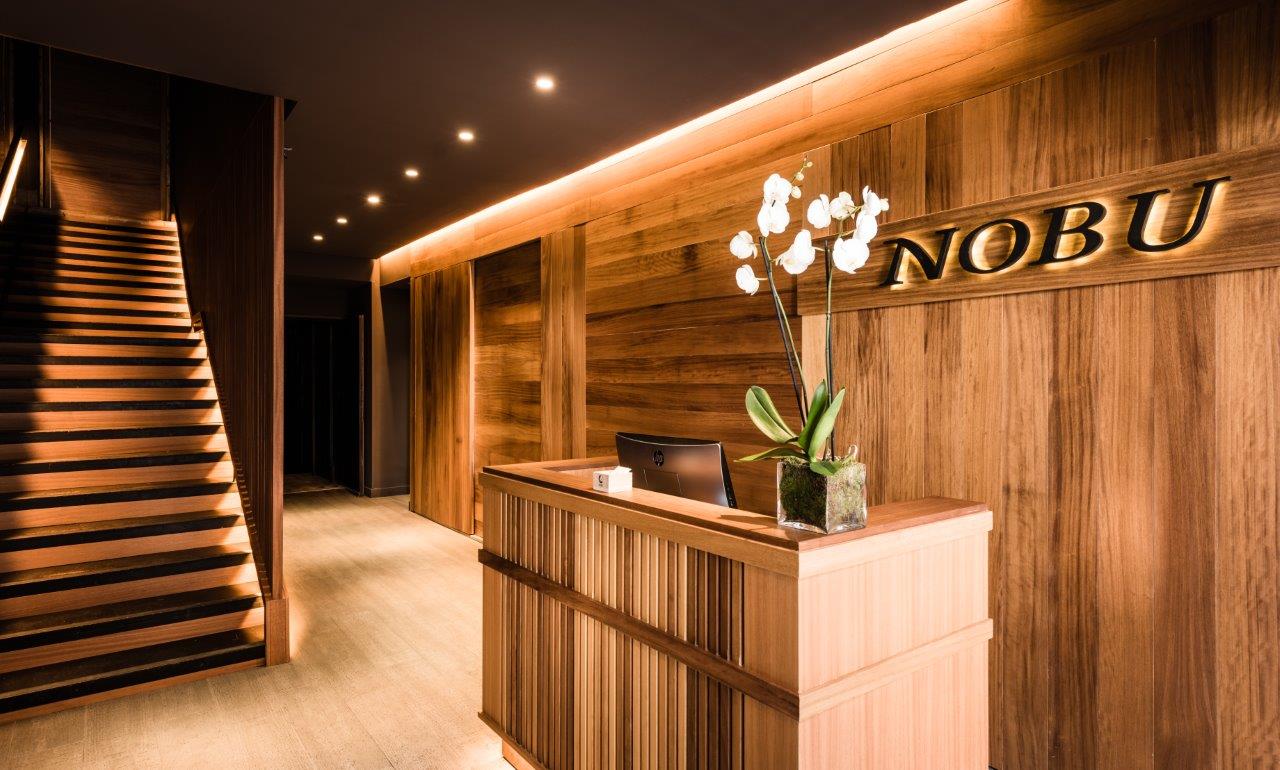 The hotel is found on the prestigious Puente Romano beachside property, on Marbella's famous Golden Mile, at the epicentre of the resort's chic restaurants, bar and club scene.
The hotel brings Nobu's unique SoCal-meets-Asia aesthetic to Southern Spain; and it couldn't be more at home in the brilliant sunshine of the Mediterranean.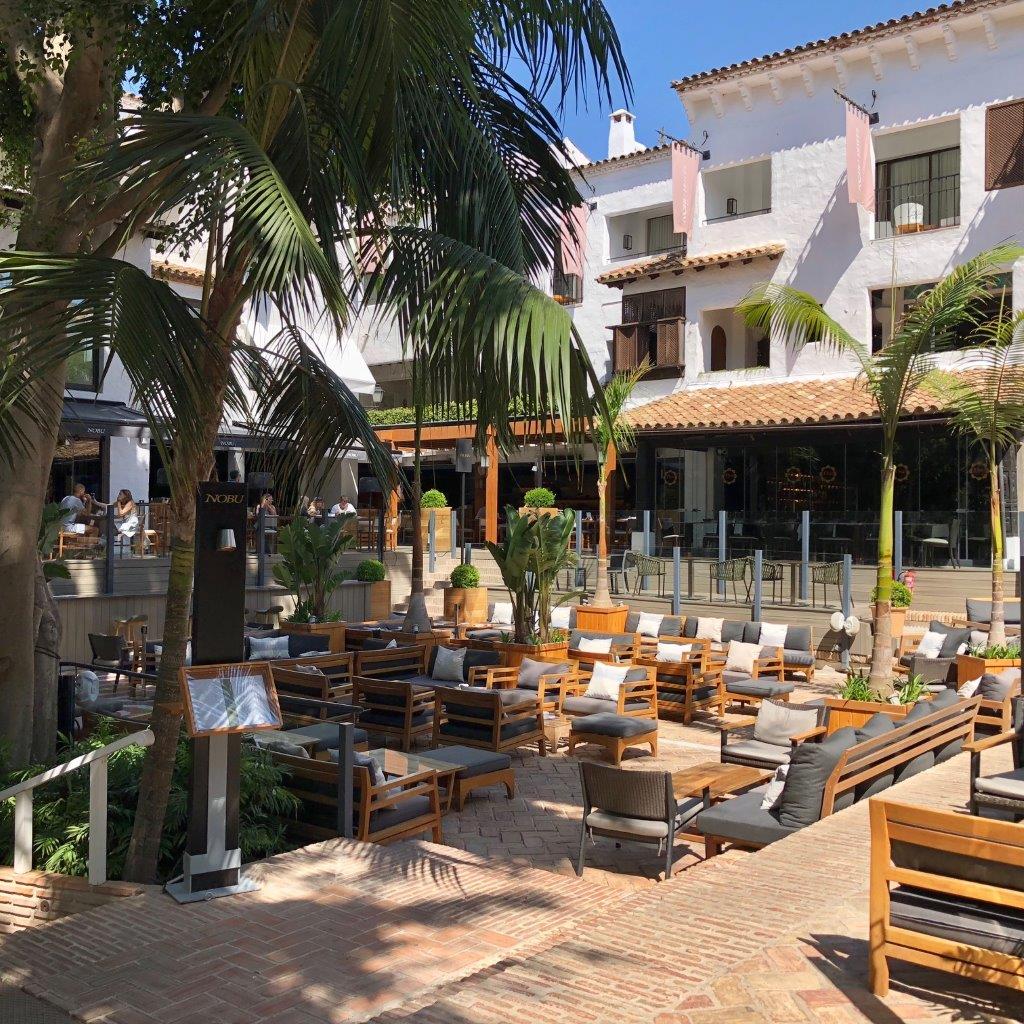 Nobu was co-founded by Chef Nobu Matsuhisa (the chef behind the Nobu restaurants, of course), together with Robert De Niro and Meir Teper.
Check-In
The lobby & check-in area is of rich warm tropical woods, evocative of an upscale Japanese ryokan. Expect to be greeted with a welcome drink and chilled face towel, whilst your cases are taken to your room.
Guests have access to the swish 'Owner's Club'; the new members-only club for the chic Marbella-set.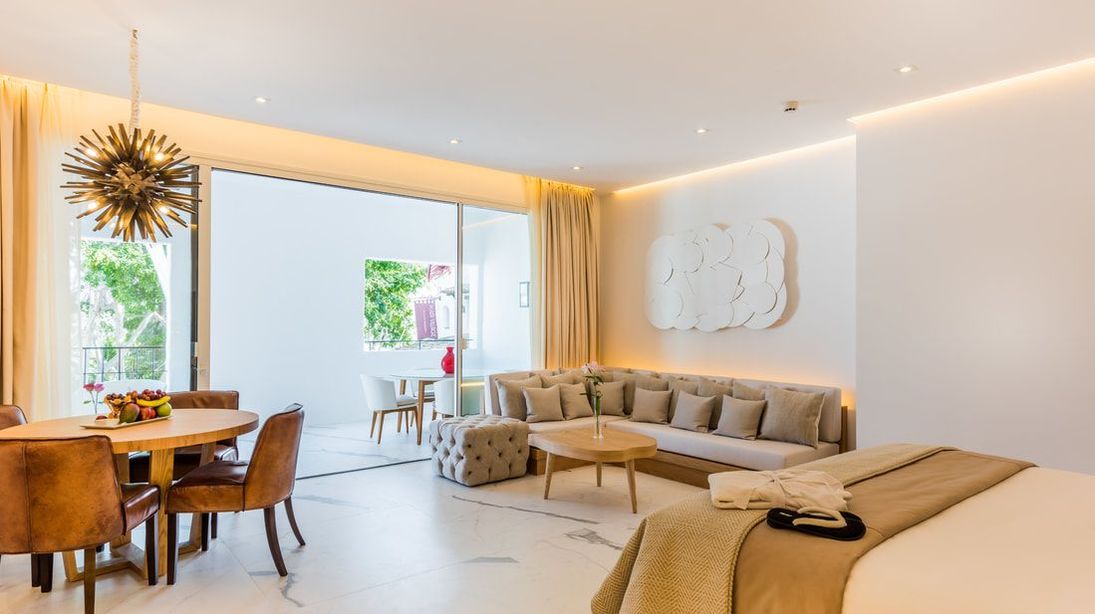 Guest Rooms
…sleek, and sexy with a cool, calming natural palette
Guest rooms and suites are sleek, and sexy with a cool, calming natural palette define the laid-back luxury of this seductive urban resort.
Clean lines, blond woods, cool greys, crisp whites, and warm earth tones of wood and leather combine to create a sophisticated, stylish retreat.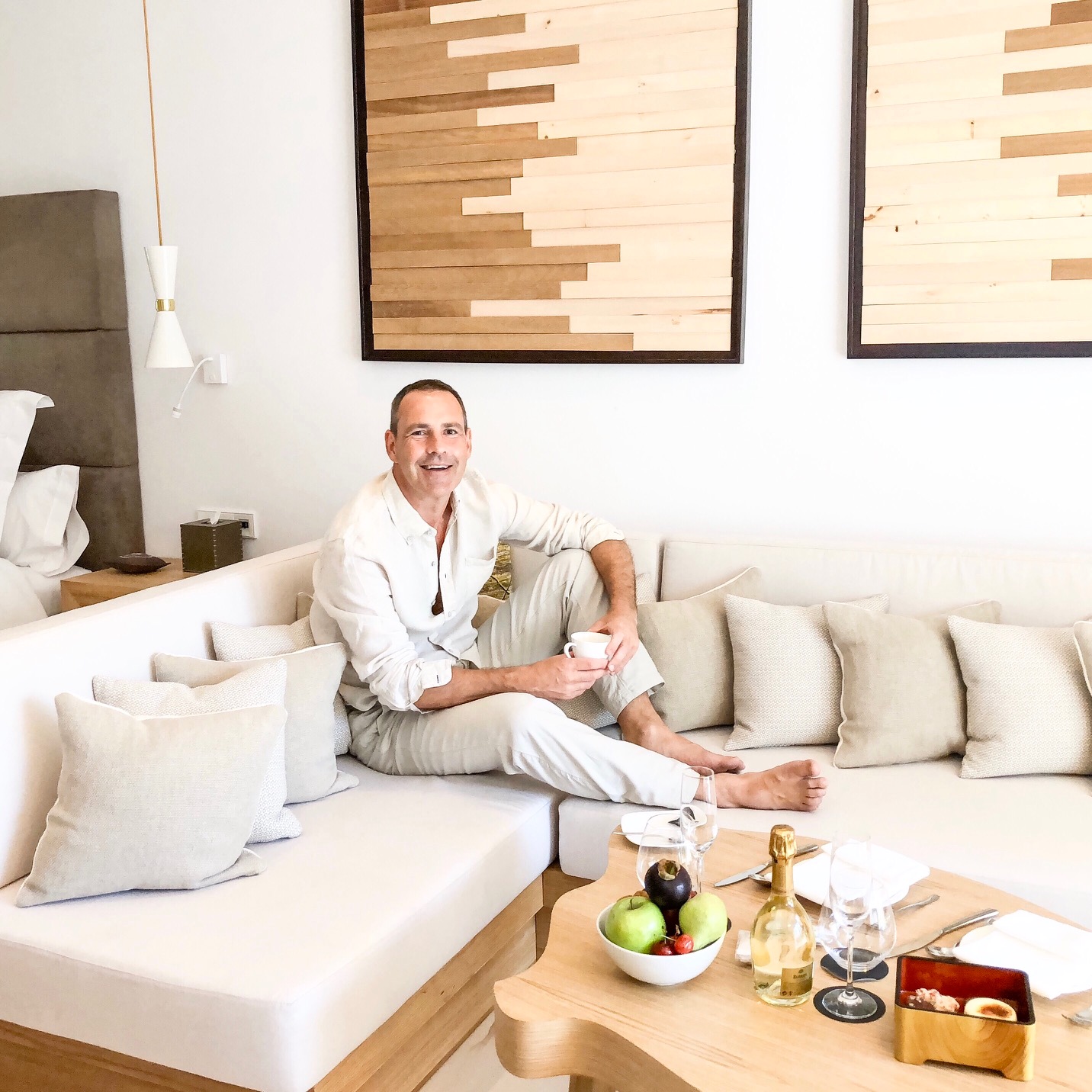 Cool tech like large smart TV, blue tooth speaker, fast Wi-Fi and USB ports by the bed keep even the most demanding Millennials happy; whilst luxe-lovers will appreciate the chic silk kimonos and soft Japanese slippers.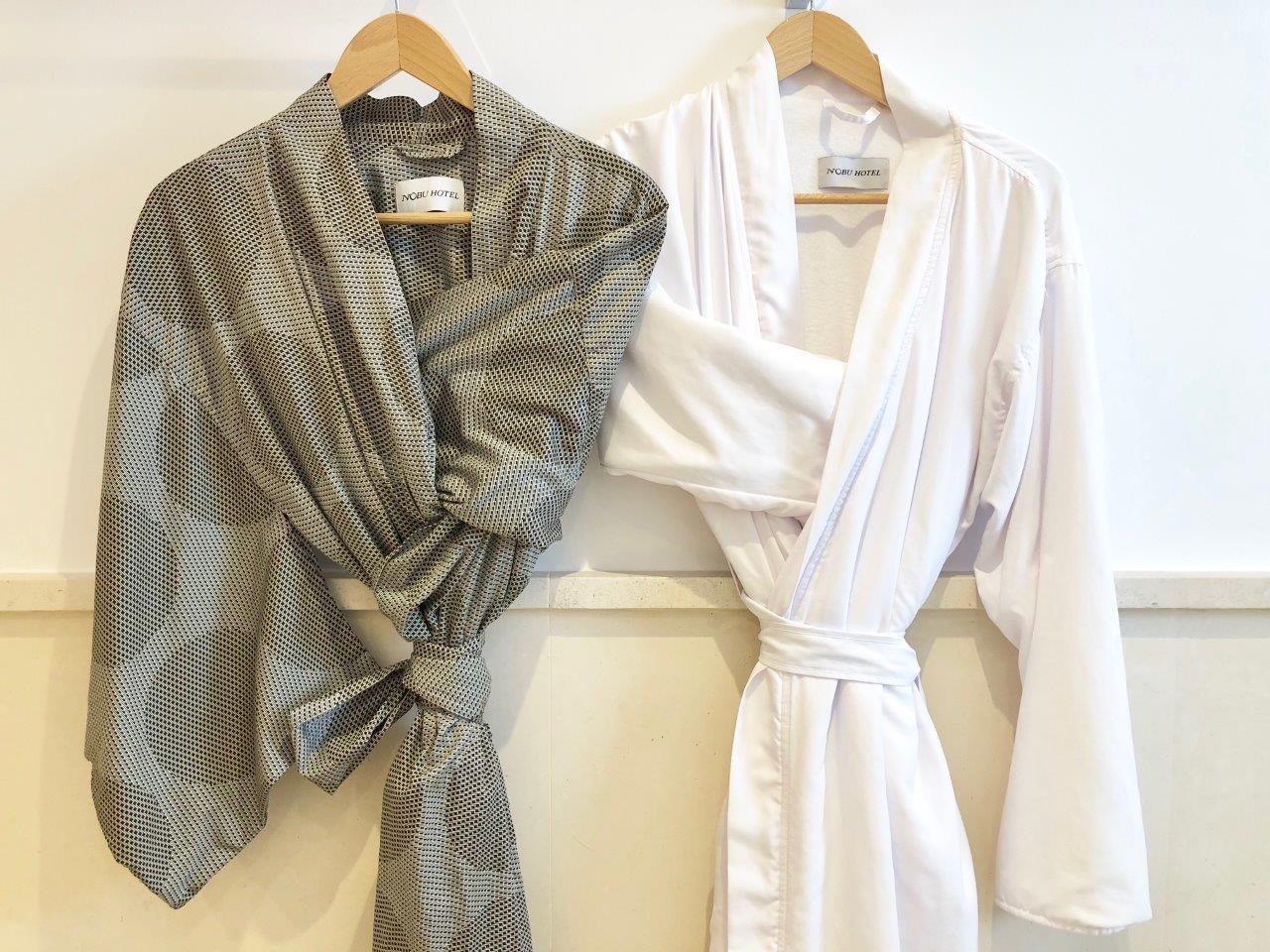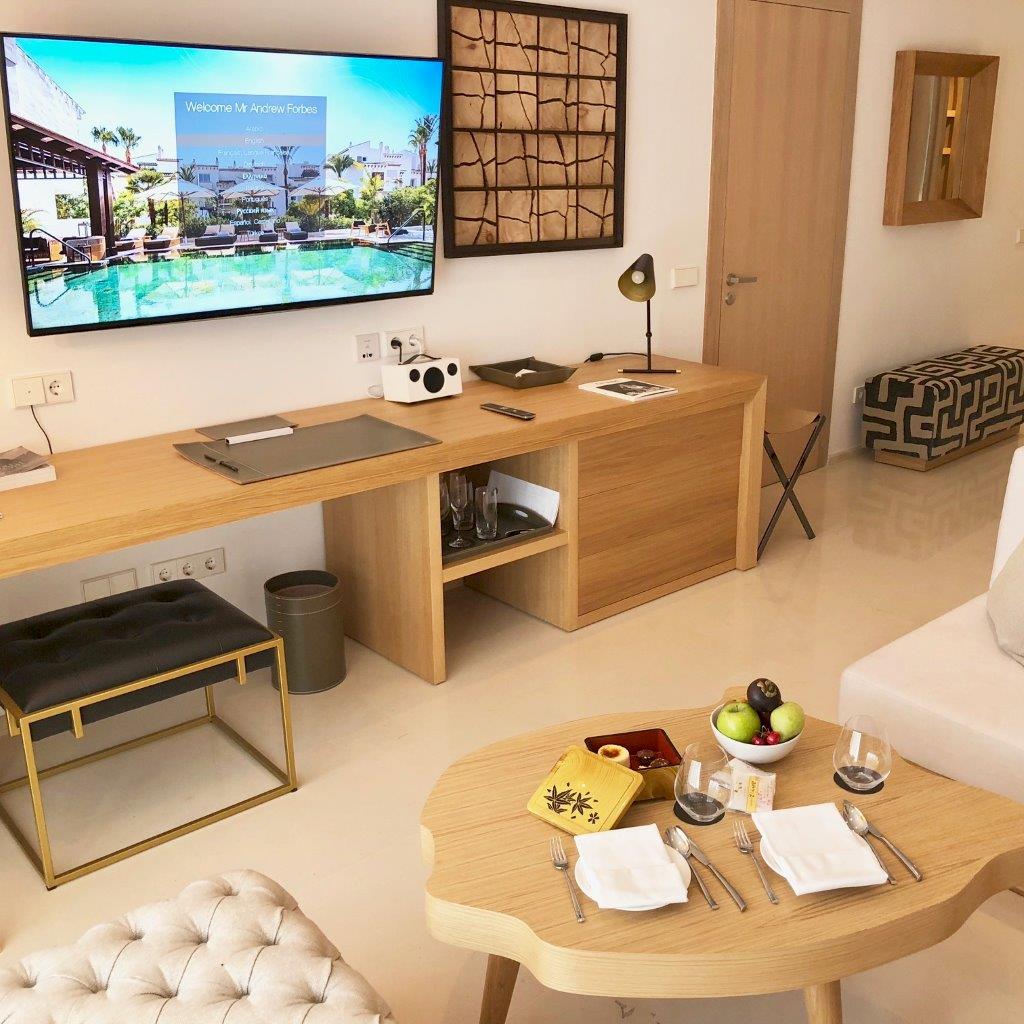 Bathroom amenities are made for Nobu by Natura Bissé, and the generous grooming amenities include extras like a cute little leather shoe cleaning kit.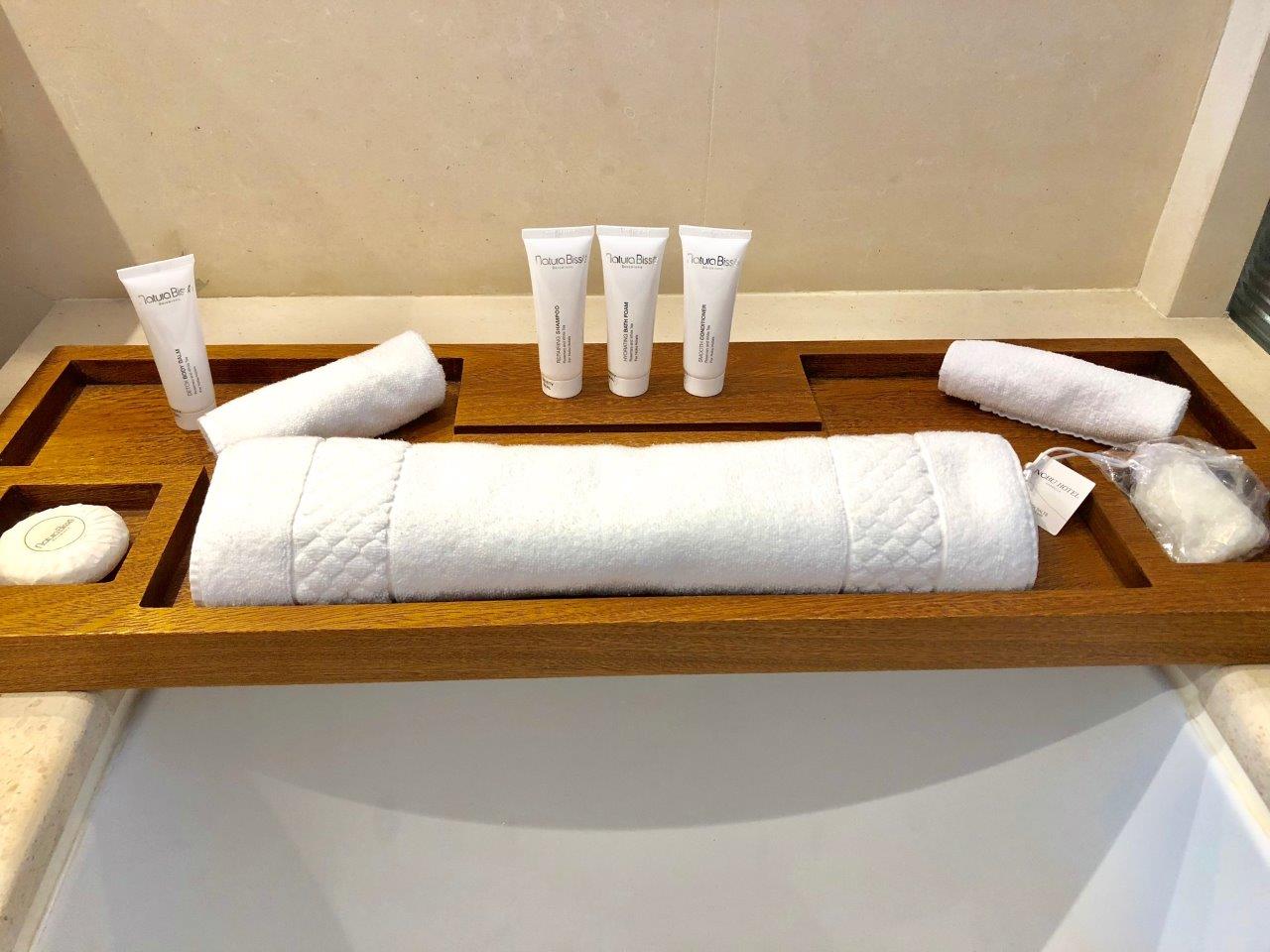 There's a fab Nobu candle too for those willing to rack up a few room-charge extras.
In room facilities include an Illy coffee machine, tea making facilities with a selection of gourmet teas, and a comprehensive mini bar.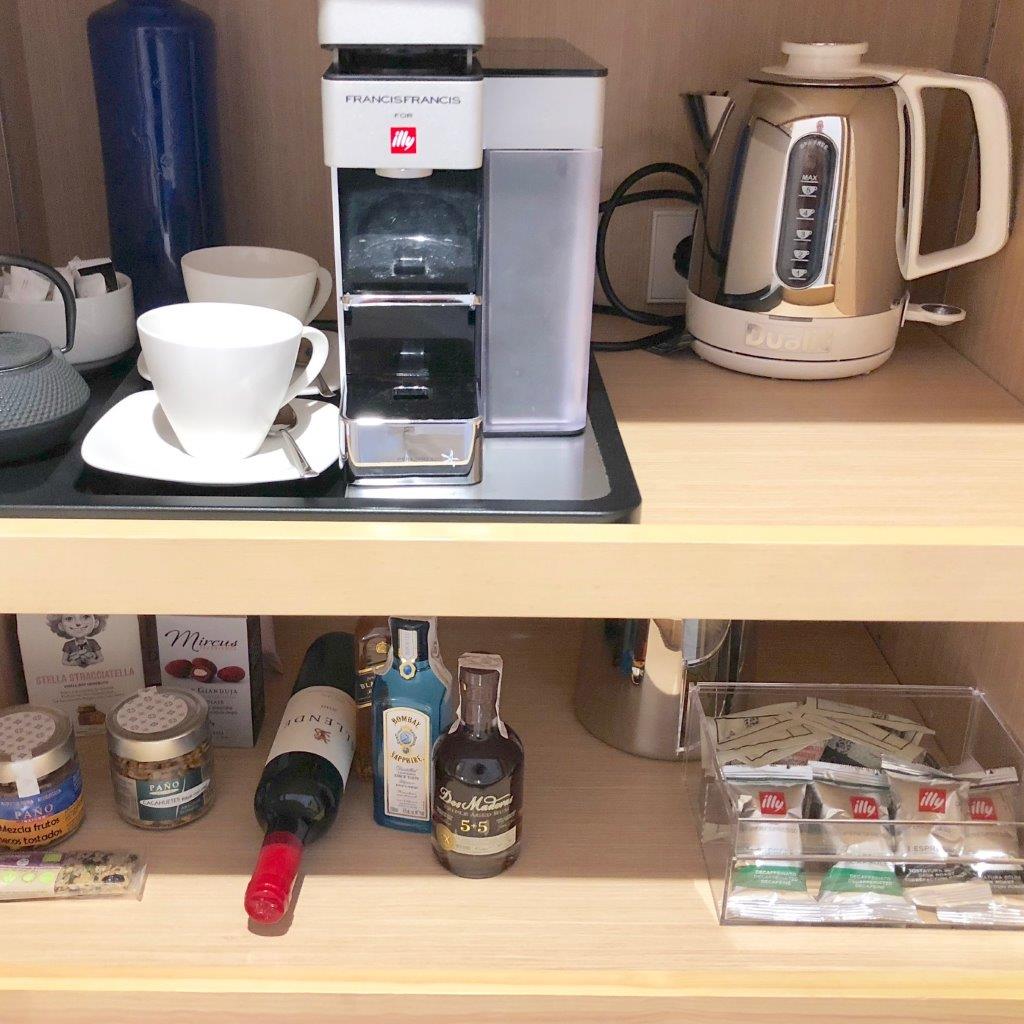 There is 24-hour room service from the Nobu kitchens – personally I love the tuna and salmon mini tacos!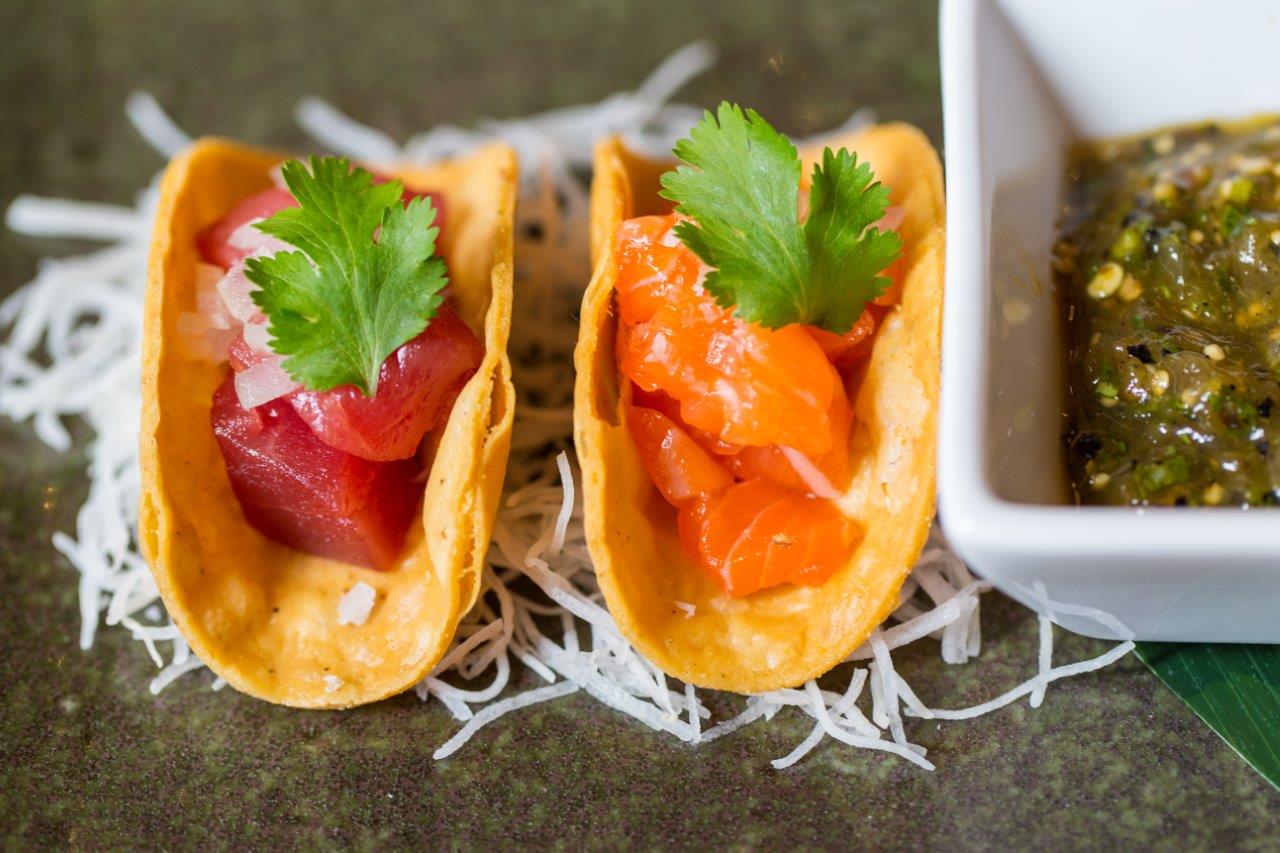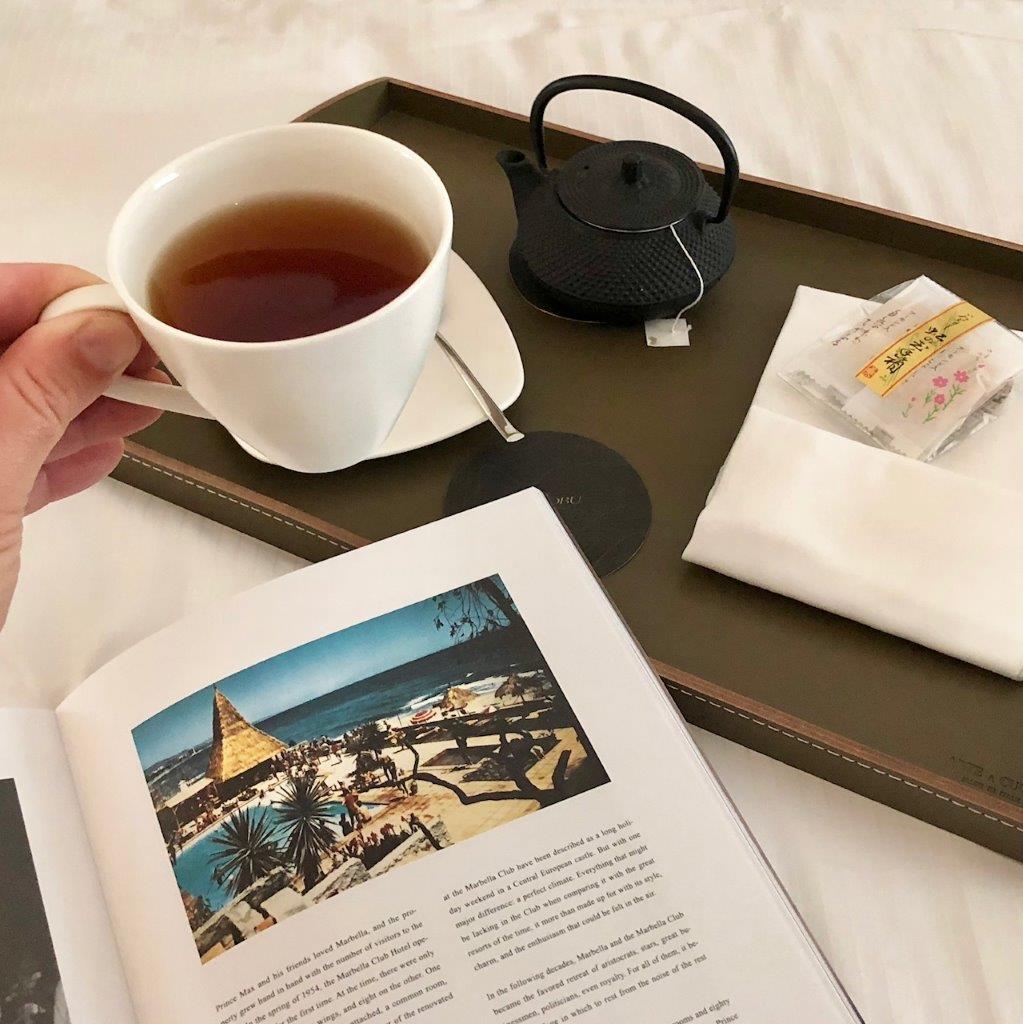 Most of the Nobu Hotel Marbella hotel rooms surround the lively La Plaza courtyard of restaurants and bars. In addition, there are rooms in quieter blocks within the Puente Romano estate, built as an idyllic Andalusian village, surrounded by sub-tropical gardens. Each have a terrace or balcony.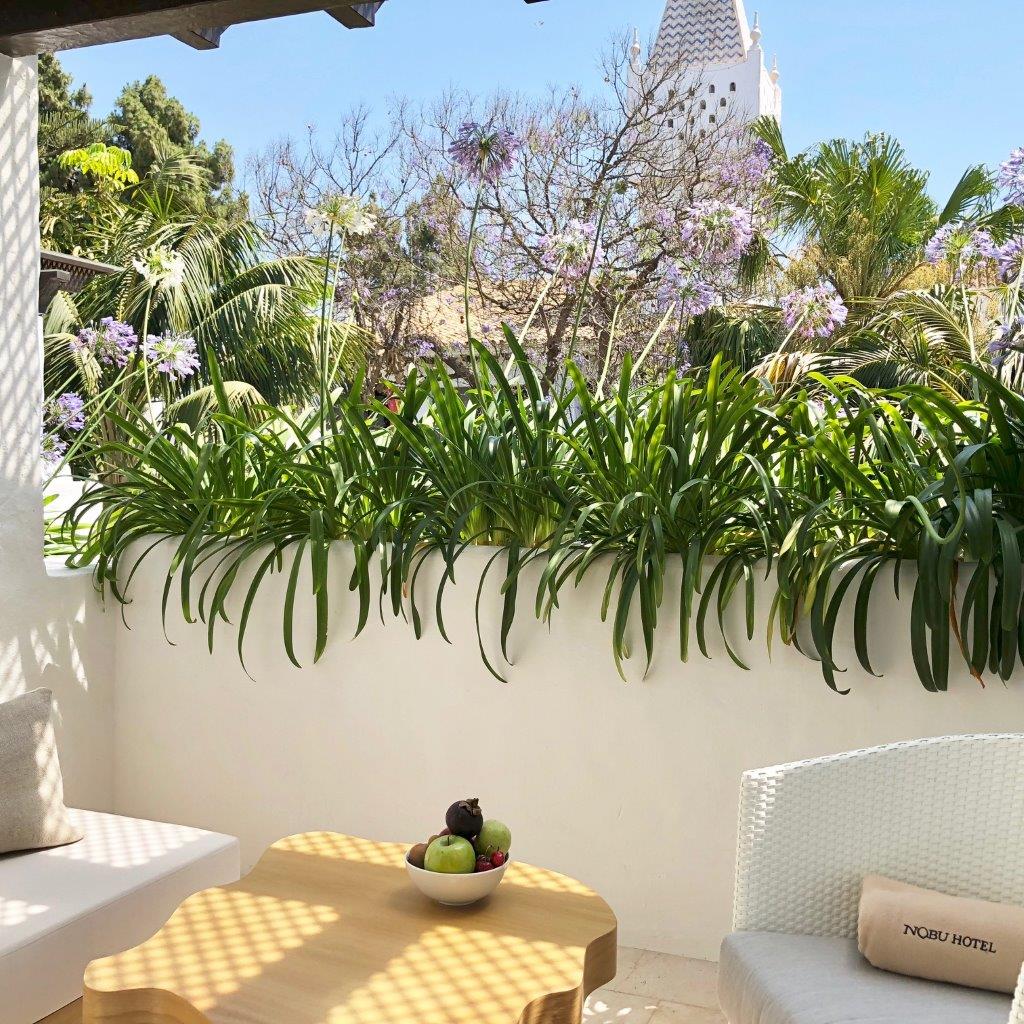 Signature Nobu welcome treats await you in the room, and at turndown expect a cocktail to get you in the mood for an evening of food and fun at La Plaza.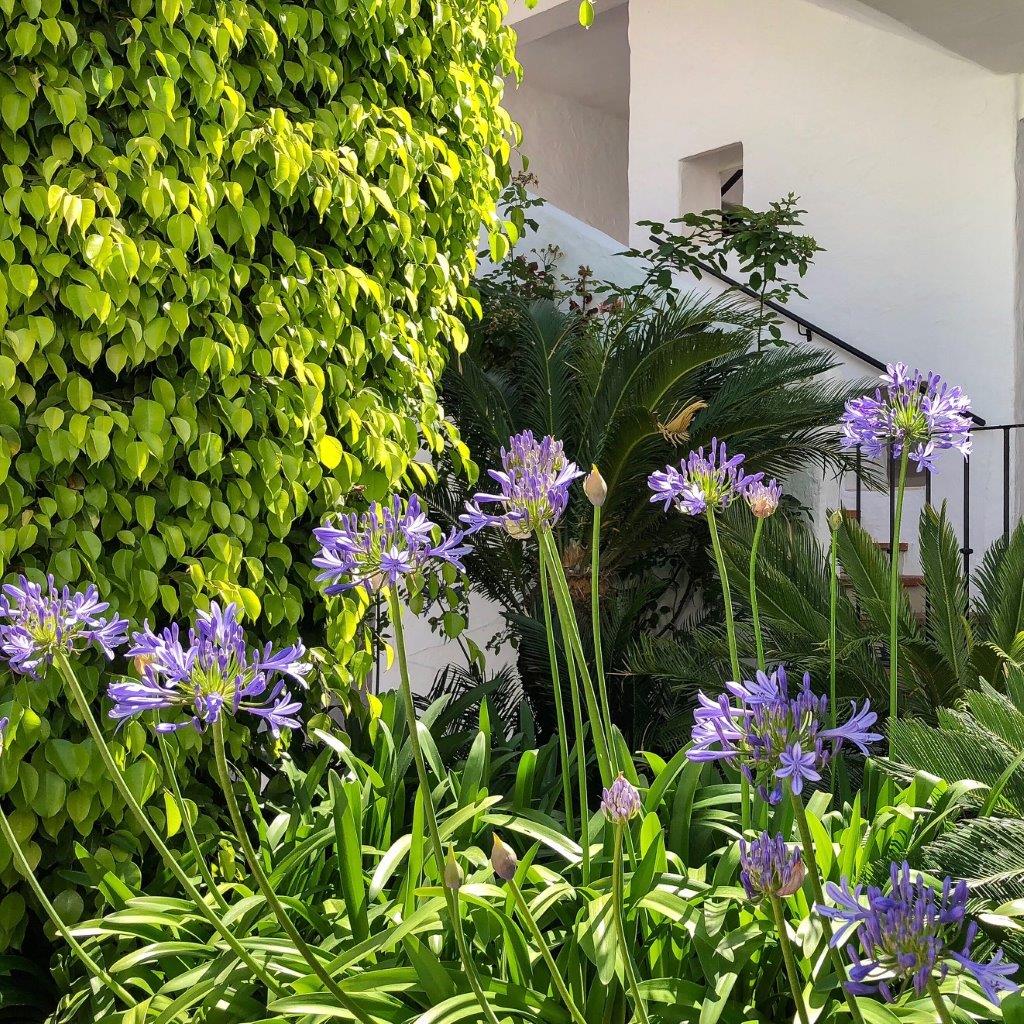 Nobu Restaurant Marbella
La Plaza, the foodie courtyard, in the shade of huge tropical fig trees, is where one finds a host of restaurants and bars including Dani Garcia's Michelin star 'ContraTradicion'; the elegant Italian trattoria, 'Serafina'; the excellent 'Thai Gallery'; the cool new 'Monkey Club'; and of course, the Nobu Restaurant Marbella.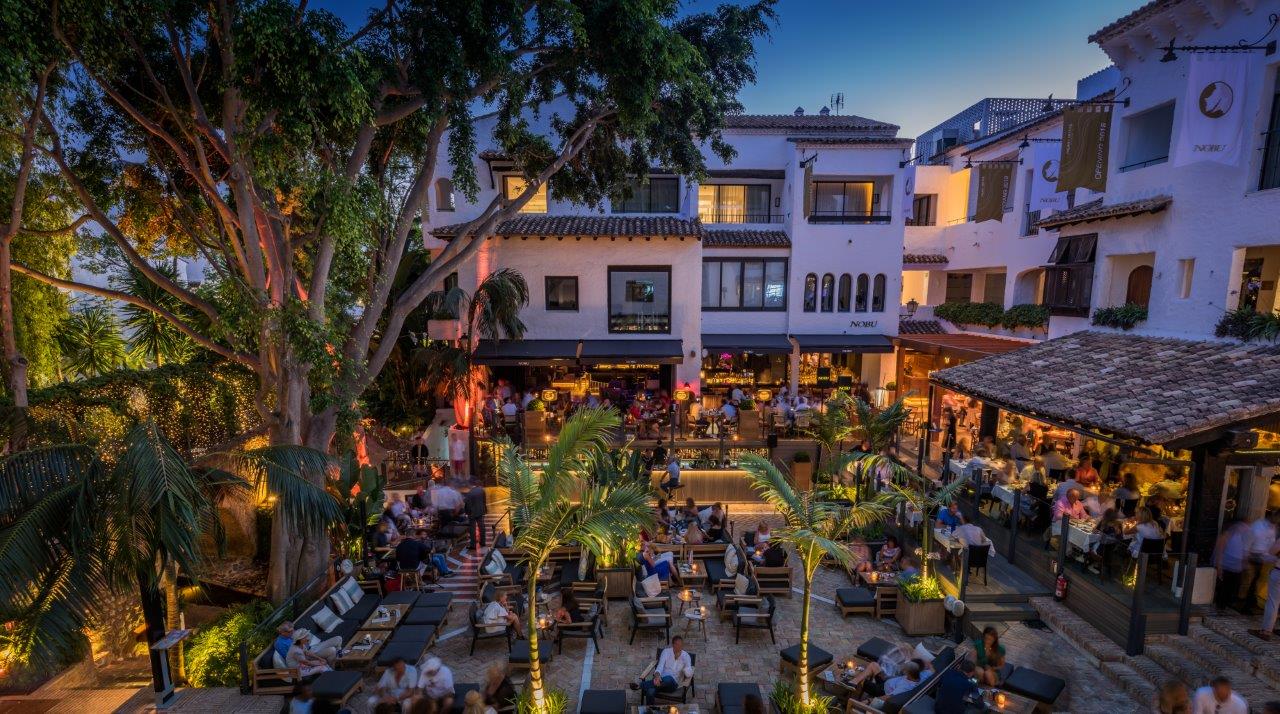 Dinner
Nobu Hotel guests have privileged VIP access to the restaurant.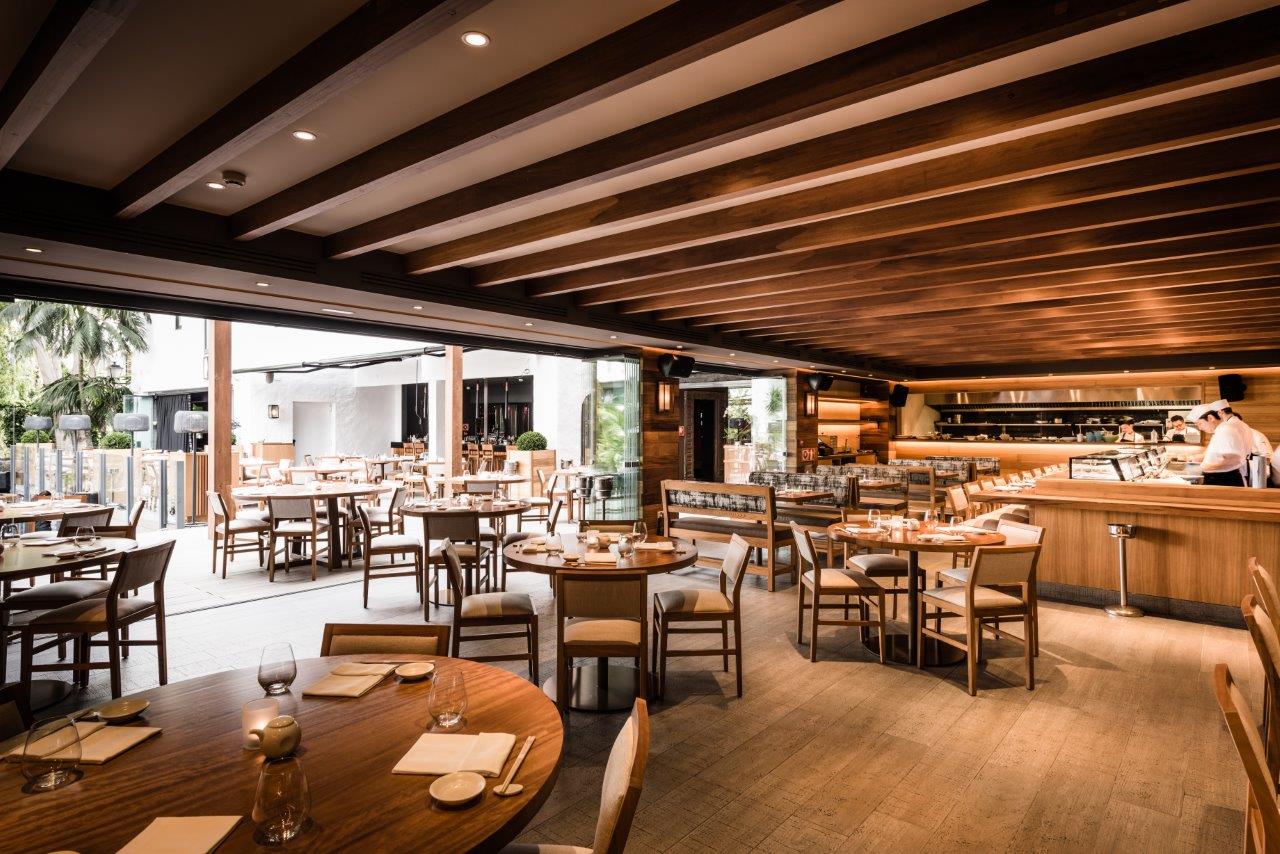 It's a lovely fun environment – in my experience this Marbella restaurant is much more relaxed than the urban Nobu Restaurants, say in London or New York.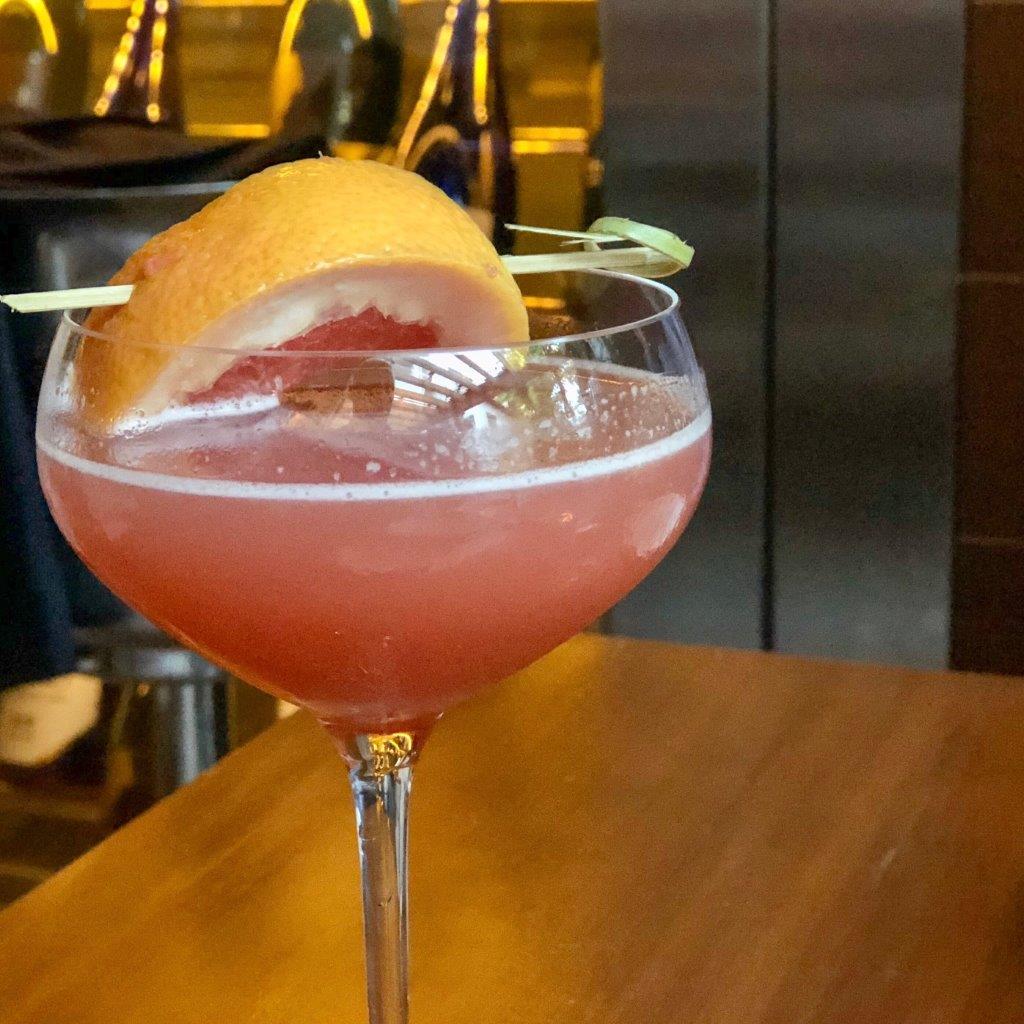 The cocktails are great!
Dining at Nobu is a real pleasure. The menu is truly extensive, with the classics from Chef Nobu Matsuhisa including Black Cod Miso…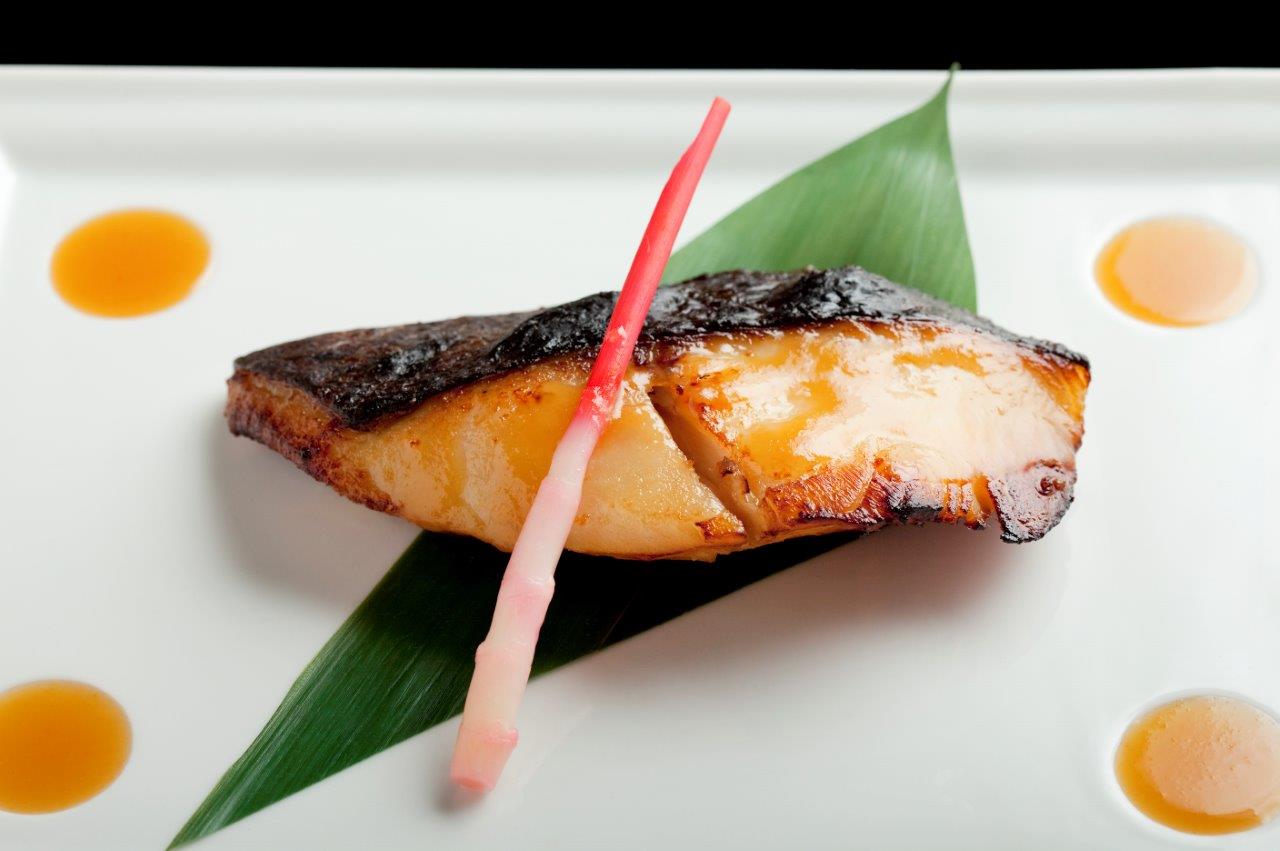 …and of course Yellowtail sashimi with Jalapeño – delicately prepared Japanese Hamachi with razor thin slices of pepper, dipped in a ceviche style sauce that has an Asian soy base.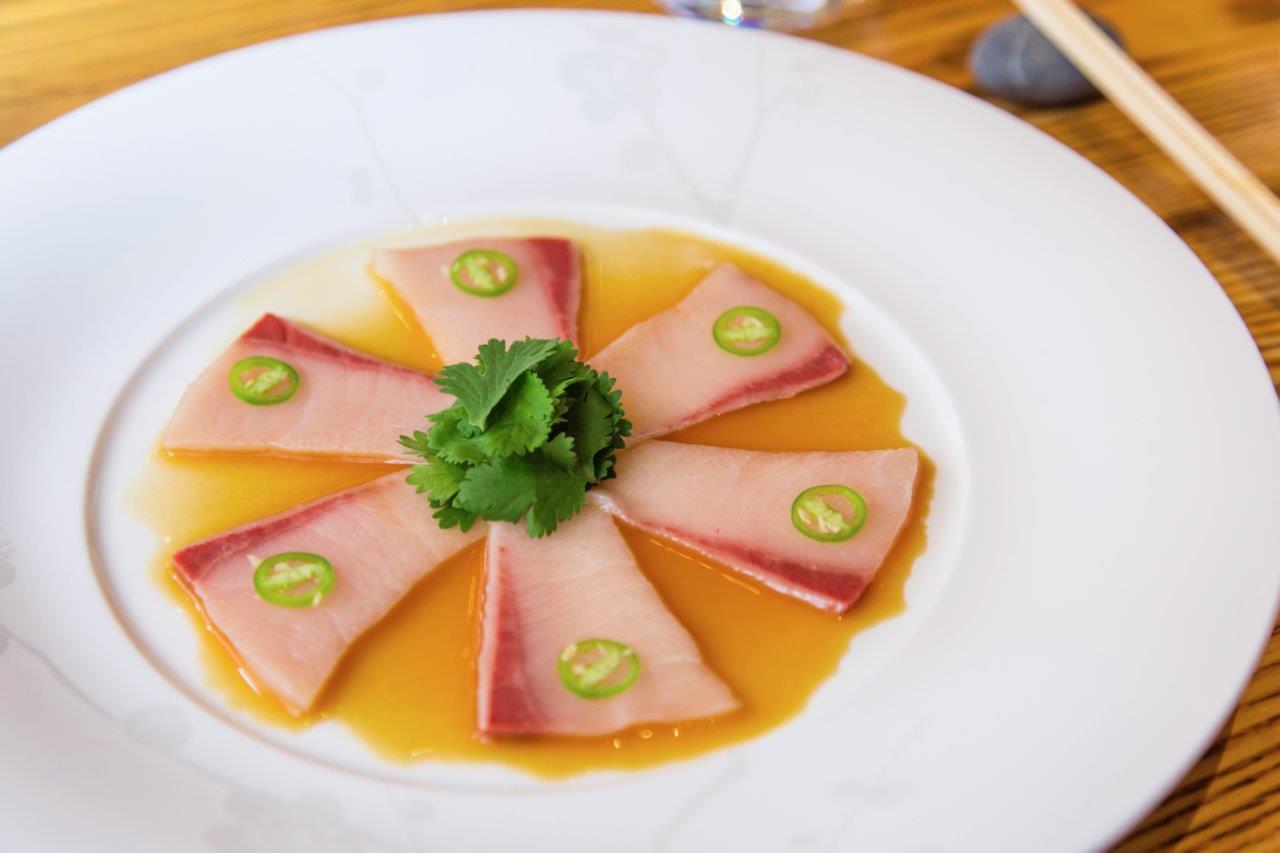 I particularly enjoyed the Nobu House Special sushi (tuna, cod, salmon, avocado), and their Lobster Ceviche on Lettuce – perfect for sharing and a good way to start our evening.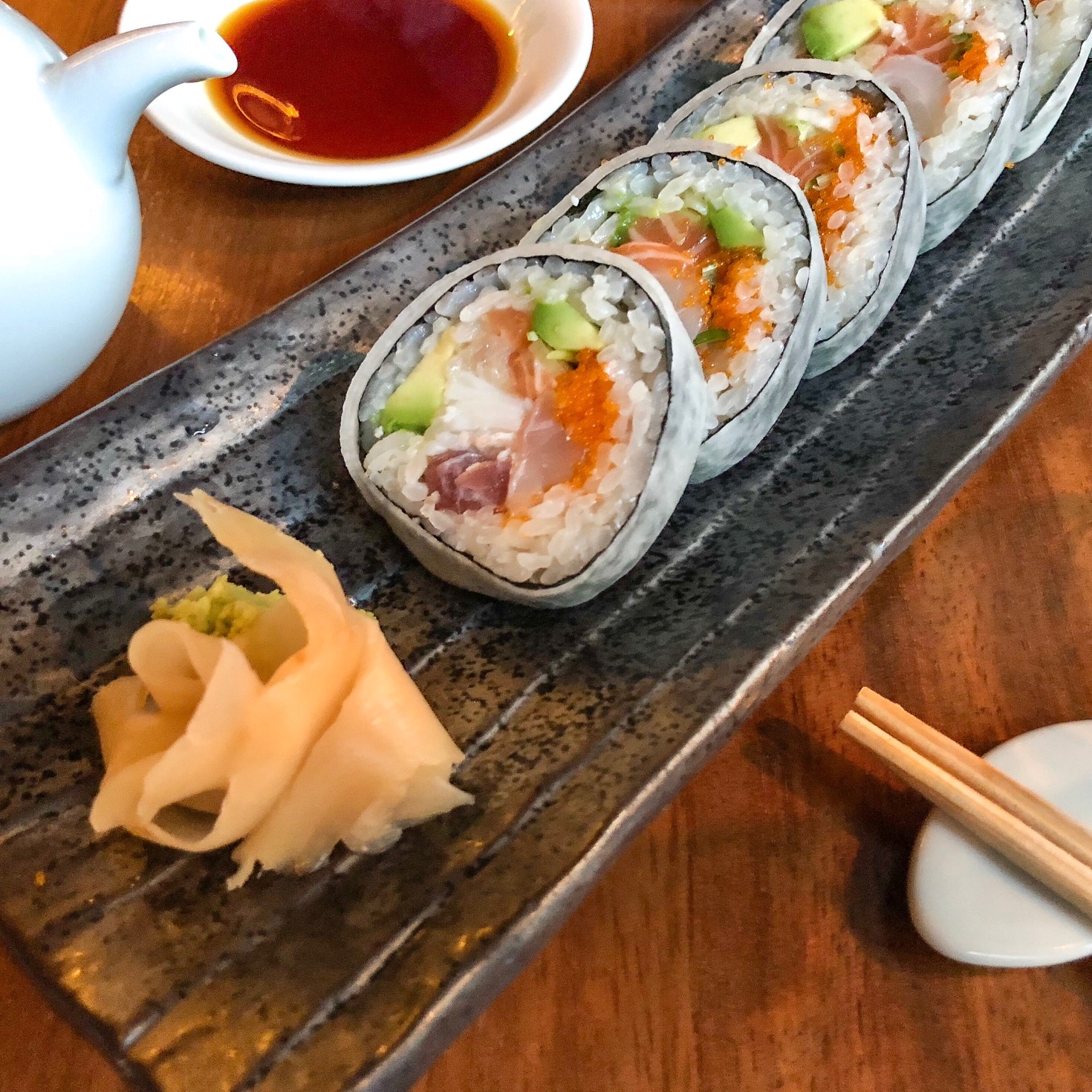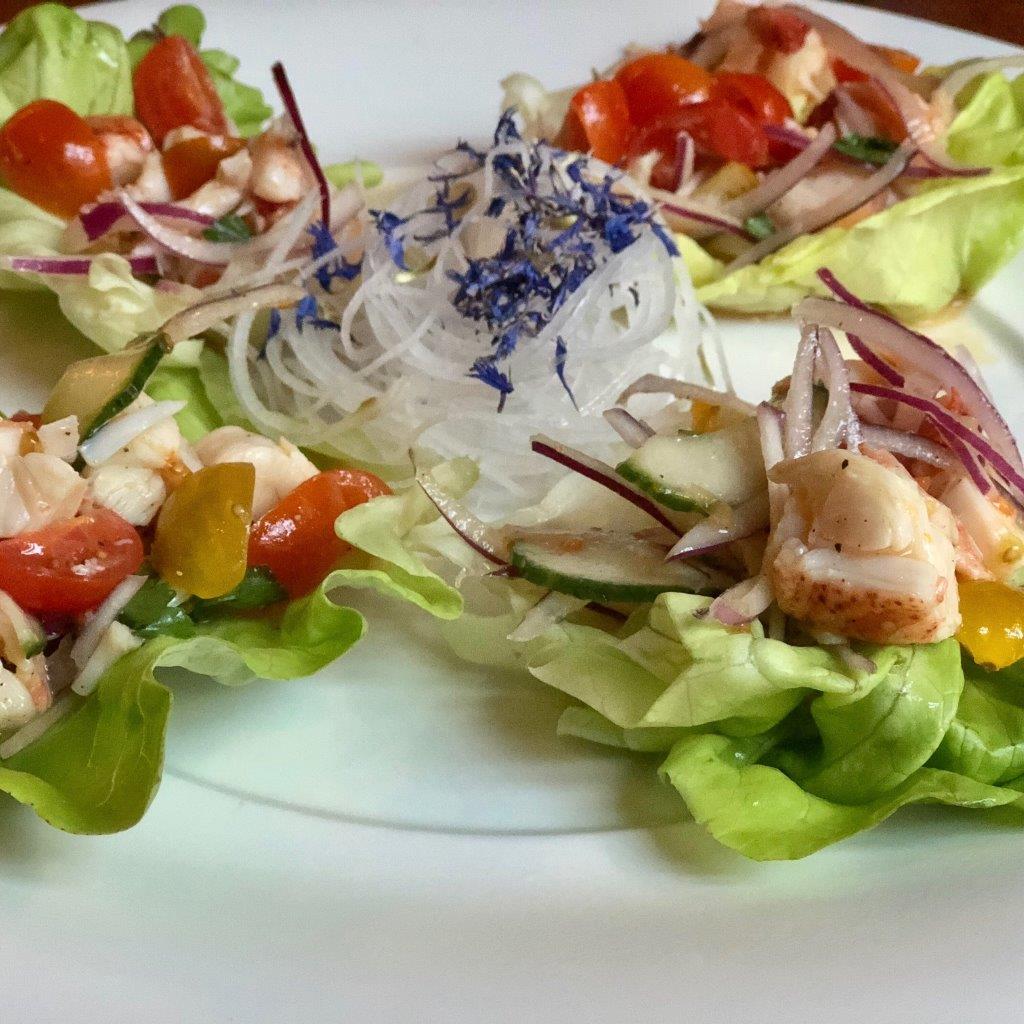 I can also recommend the 'Shogunai Martini' cocktail, made with gin infused with cardamom, mixed with grapefruit and lime juice!
You can read my dedicated review of Nobu Restaurant Marbella here.
The core Nobu menu is tailored to Marbella with some regional specialities and seasonal tasting menus. After dinner head to the newly remodelled La Suite nightclub, with stylish VIP exterior courtyard.
Breakfast
Breakfast is in the Nobu Restaurant which opens exclusively for hotel guests.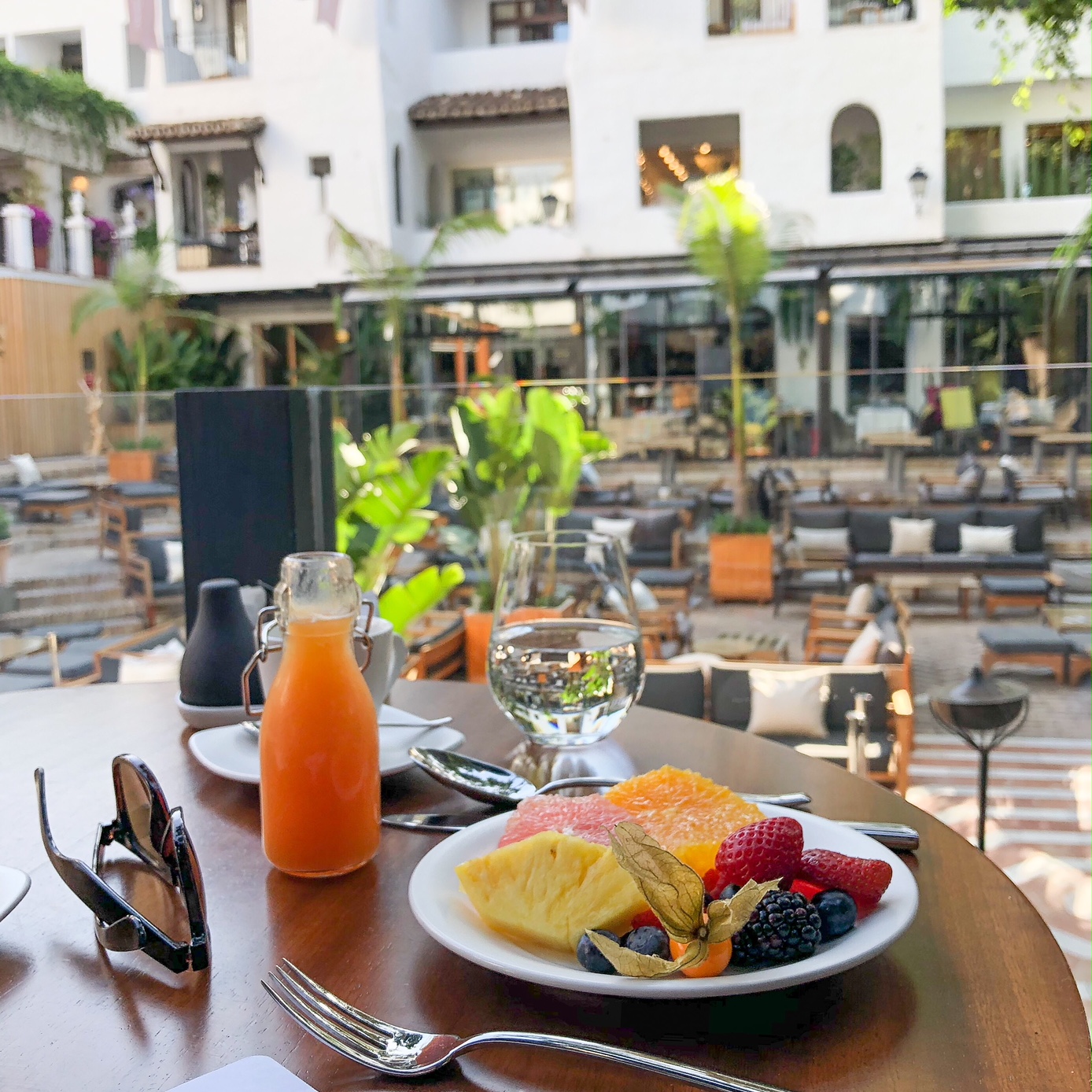 There's an international buffet as well as al a carte dishes like Eggs Benedict in Nobu New Style Japanese, which I decided to tuck into – it's a crispy Furikake tofu, with sautéed spinach, flavoured with shichimi and poached eggs on top, dressed with ikura.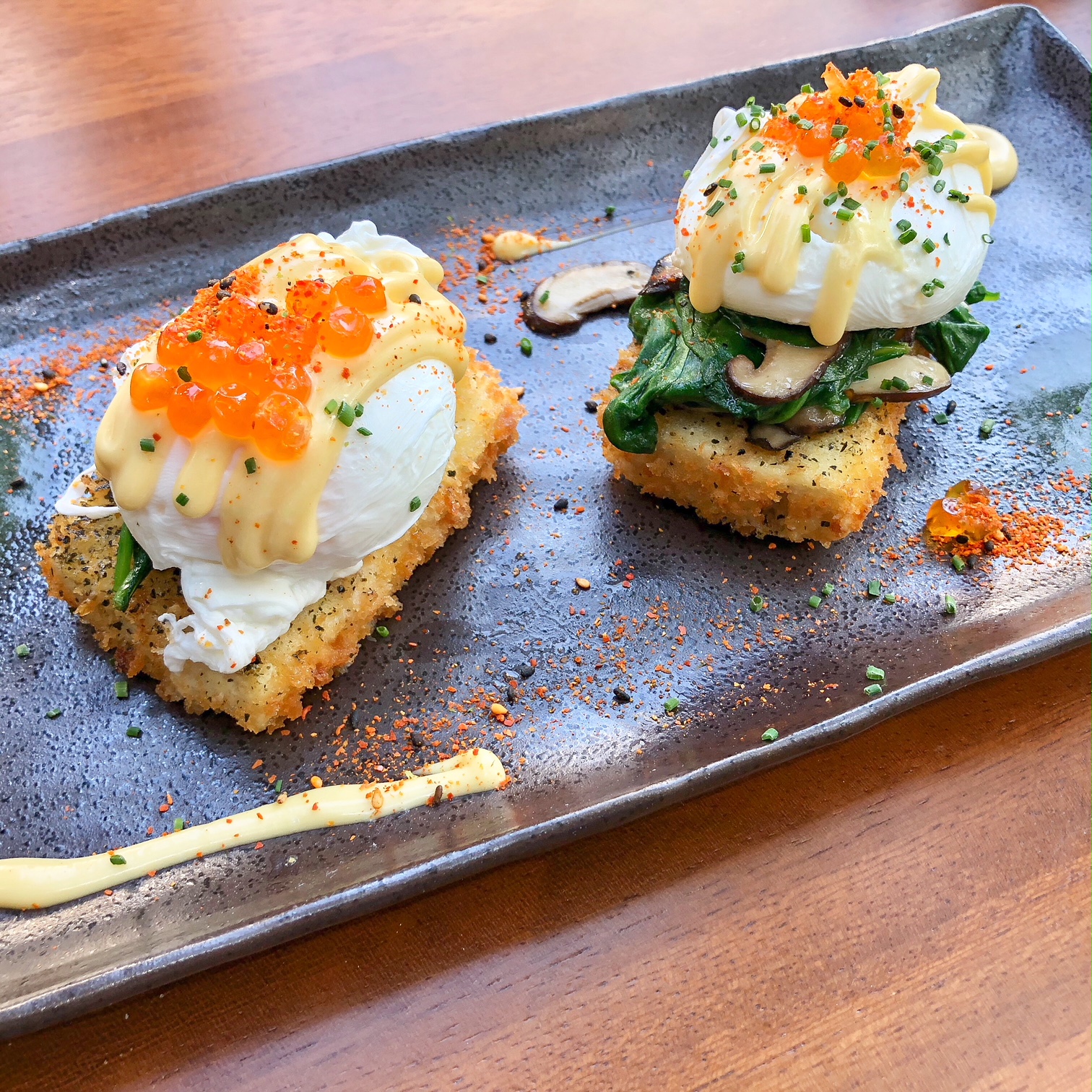 Nobu Pool
The Nobu pool is at the heart of the Nobu Hotel Marbella experience. It's an exclusive space with a dedicated cocktail bar, and a soundtrack of cool tunes.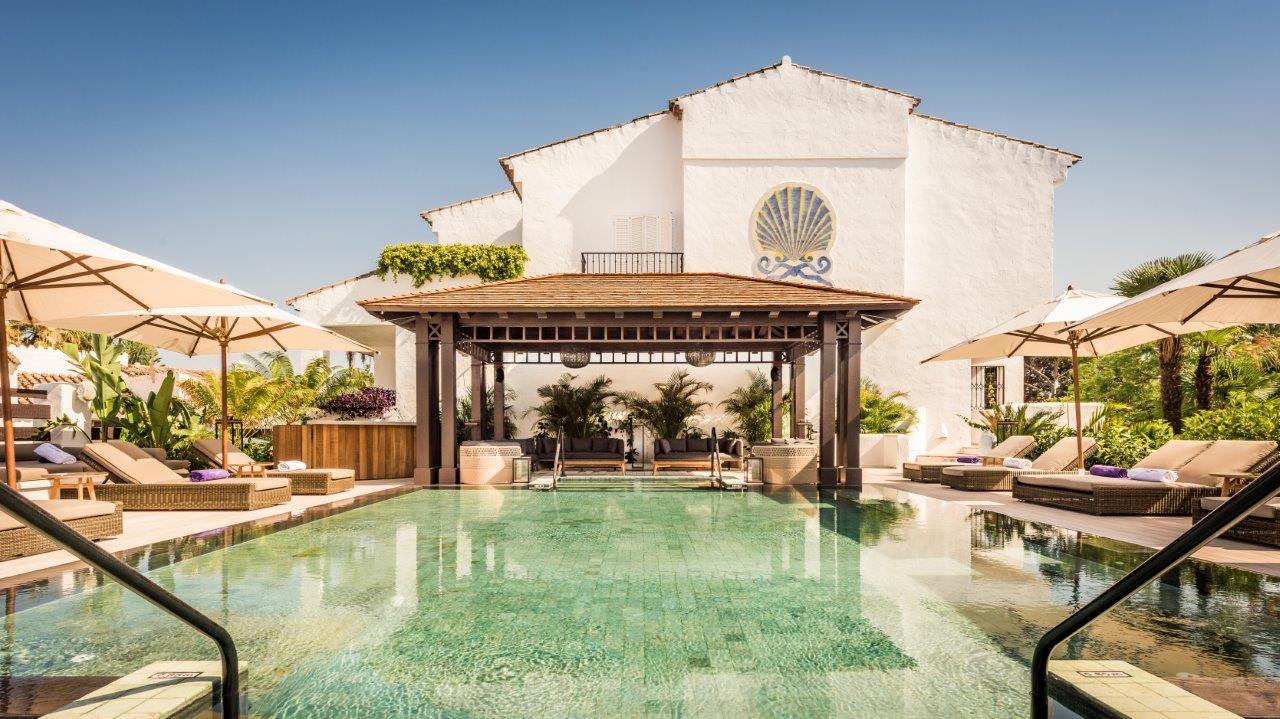 Kick back, relax and enjoy the day – you can order Nobu lunchtime light bites from the exclusive pool menu.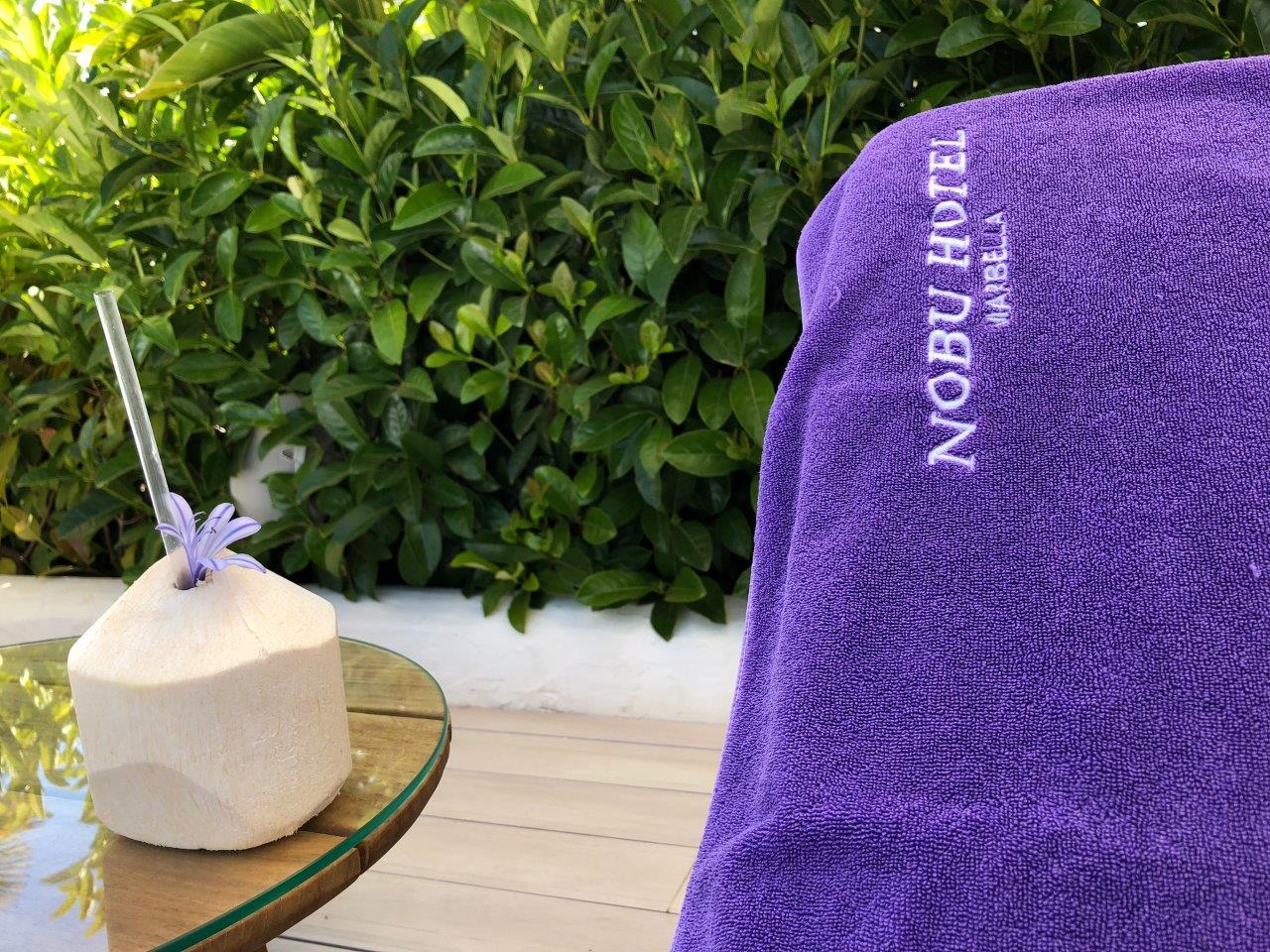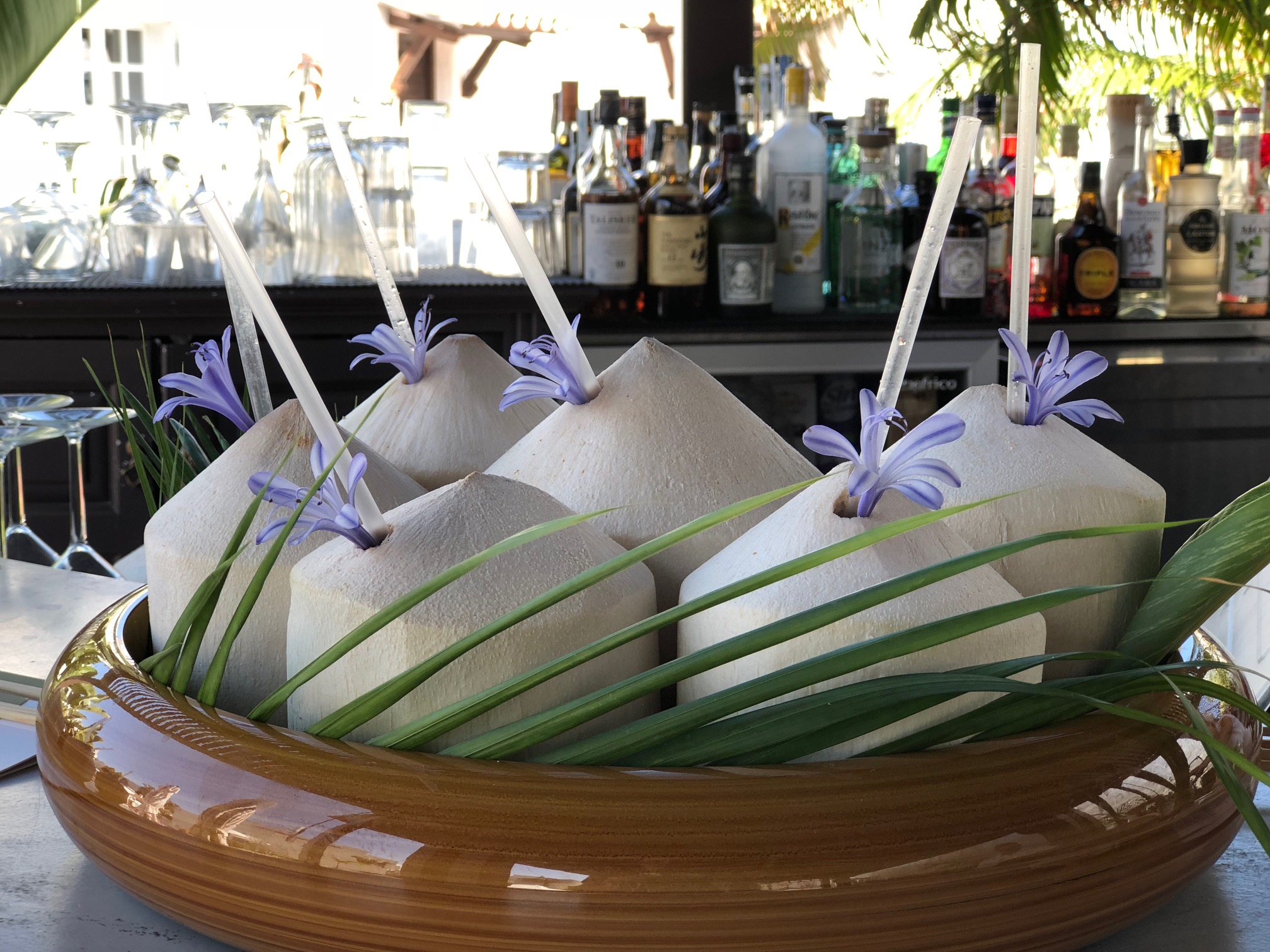 Facilities
The great advantage of the location of Nobu Hotel Marbella is that it offers so manu options. Guests have access to all the facilities of the Puente Romano estate – and that means a lot!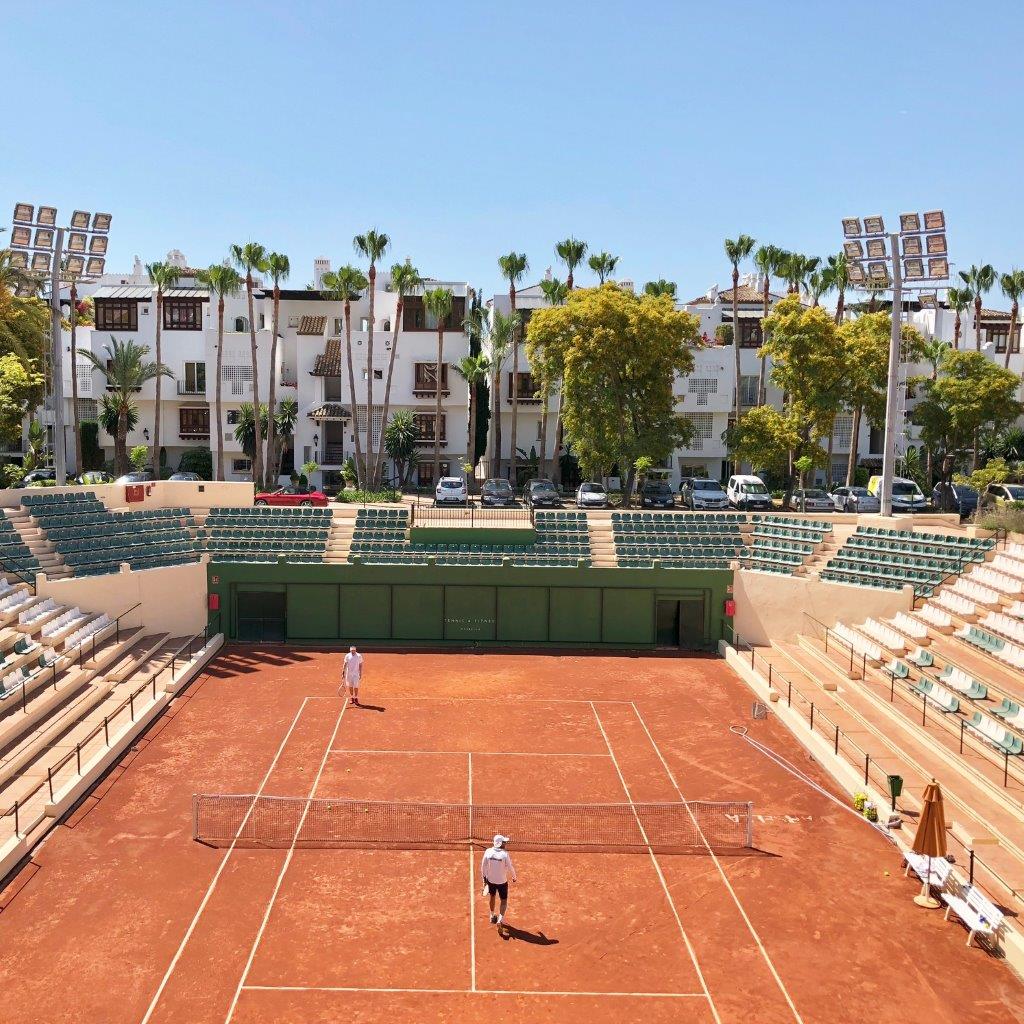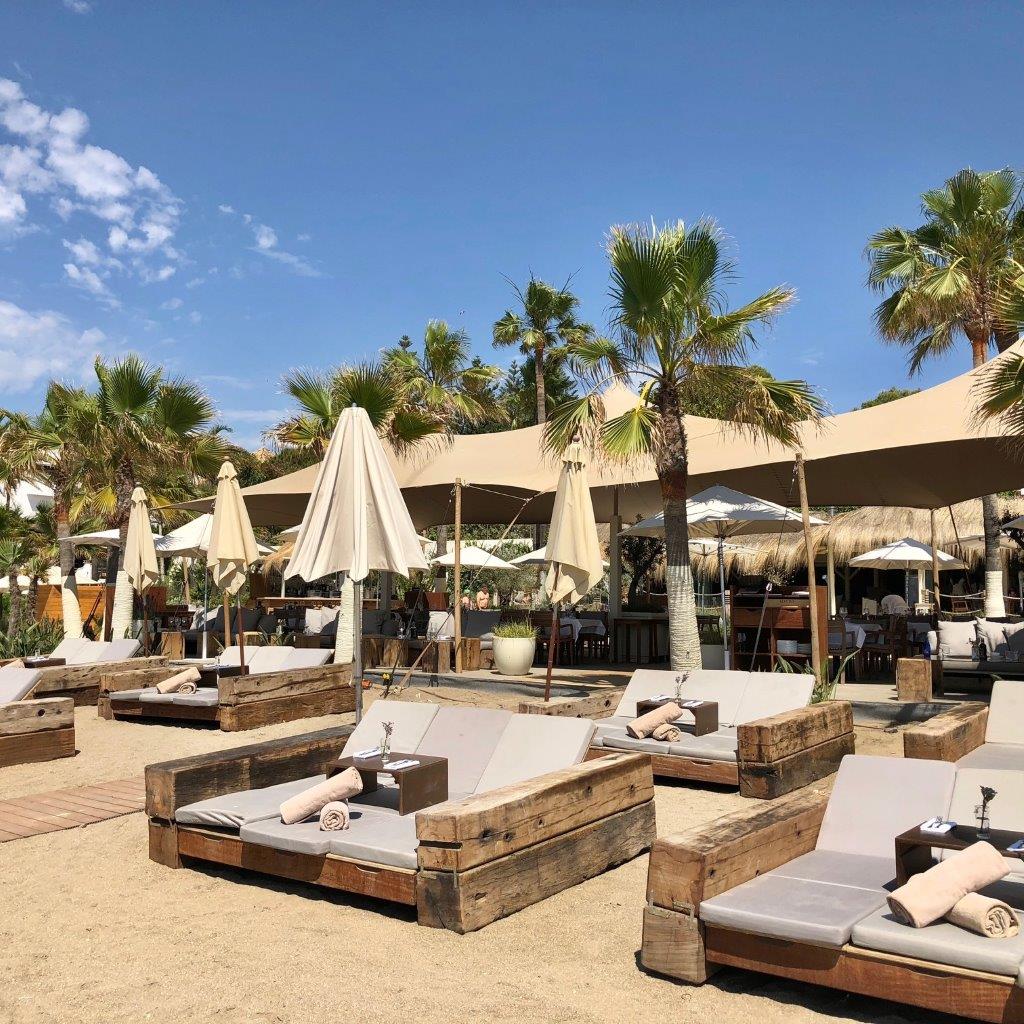 Think world-class tennis club, three swimming pools; cafes & restaurants; and The Chiringuito, an elegant beach bar & restaurant; with beach club sun-loungers and mega day beds.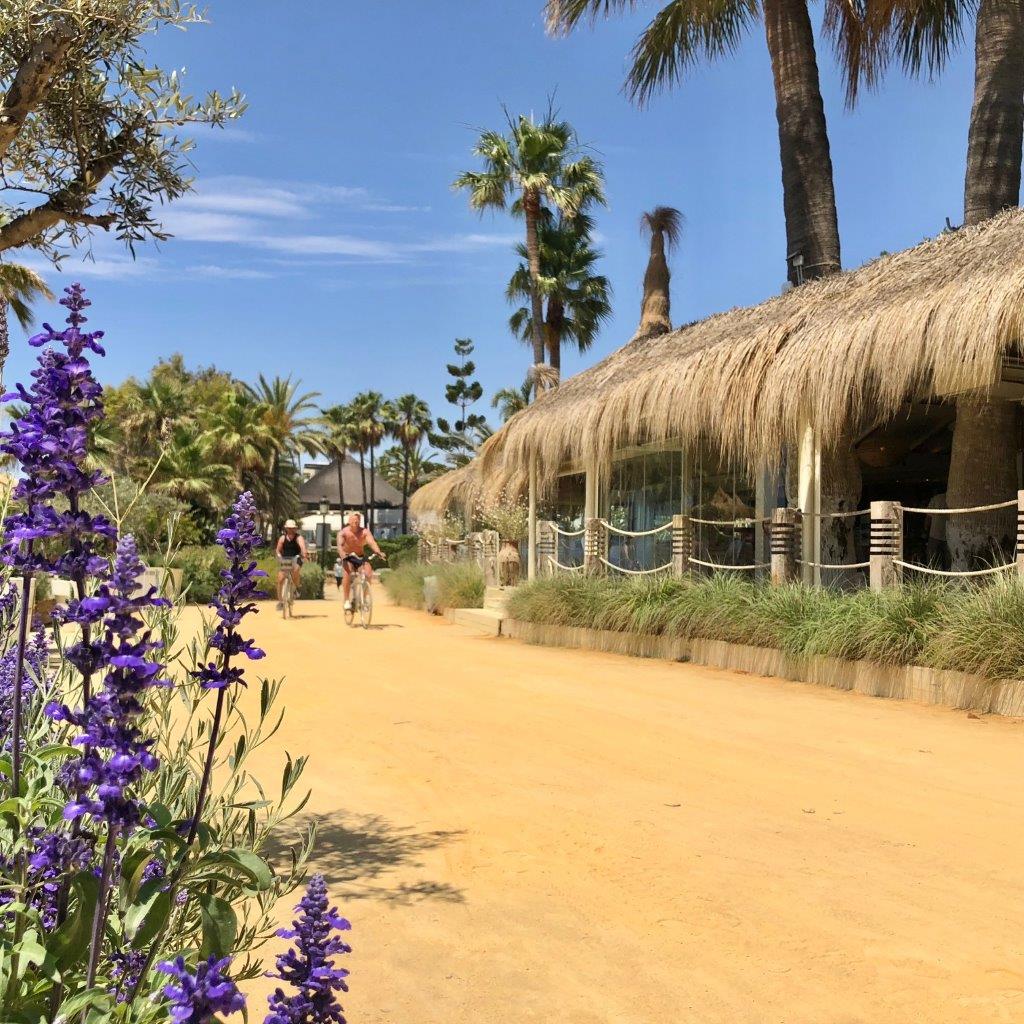 There are lots of extras like bicycles to rent; an experienced concierge that can arrange private tours; as well as a great gym; and one of the best spas in Spain, the Six Senses Spa at Puente Romano.
Information
The iconic Mediterranean resort of Marbella has been transformed over recent years with exceptional places to eat; great beach clubs; and the annual Starlite music festival. Yet the original charm of old town remains, as does the warm welcome of the people. Little wonder its the hot destination for the stylish traveller.
We have included the Nobu Hotel Marbella in our best luxury hotels In Marbella guide.
Nobu Hotel Marbella
Bulevar Principe Alfonso von Hohenlohe s/n
29602, Marbella – Spain
Nobu Hotel Marbella: +34 952 77 85 85
Nobu Restaurant: +34 952 77 86 86