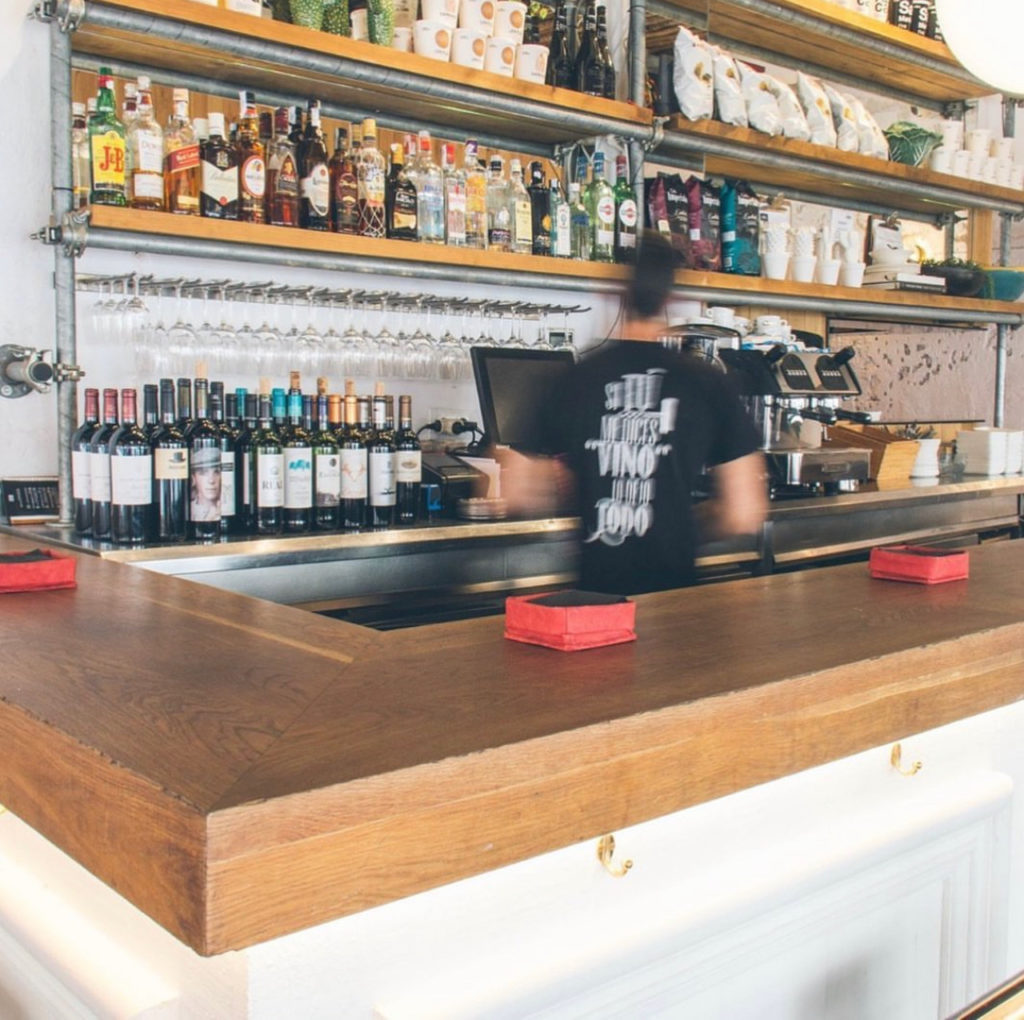 Ovejas Negras is an extraordinary hospitality company. Not only has it created some of Seville's most popualr restaurants, they also offer charming holiday accommodation in Vejer de la Frontera.
Here's the inside track on where to eat, where to stay and where to shop with Ovejas Negras.
Castizo
Embracing the authentic and traditional elements of Sevillana gastronomy, this traditional bar space is located in the heart of El Arenal. By recreating a genuine neighbourhood bar, and combining Seville's cultural traditions with contemporary influences that can be seen in the design as well as in the menu, Castizo offers a new way to experience tradition. Step inside this local bar and it's cool design will embrace you with not only tradition, like the marble mosaic floor, but also a sense of fun (the loo has walls covered in dominos), while the main space has some cool contemporary design.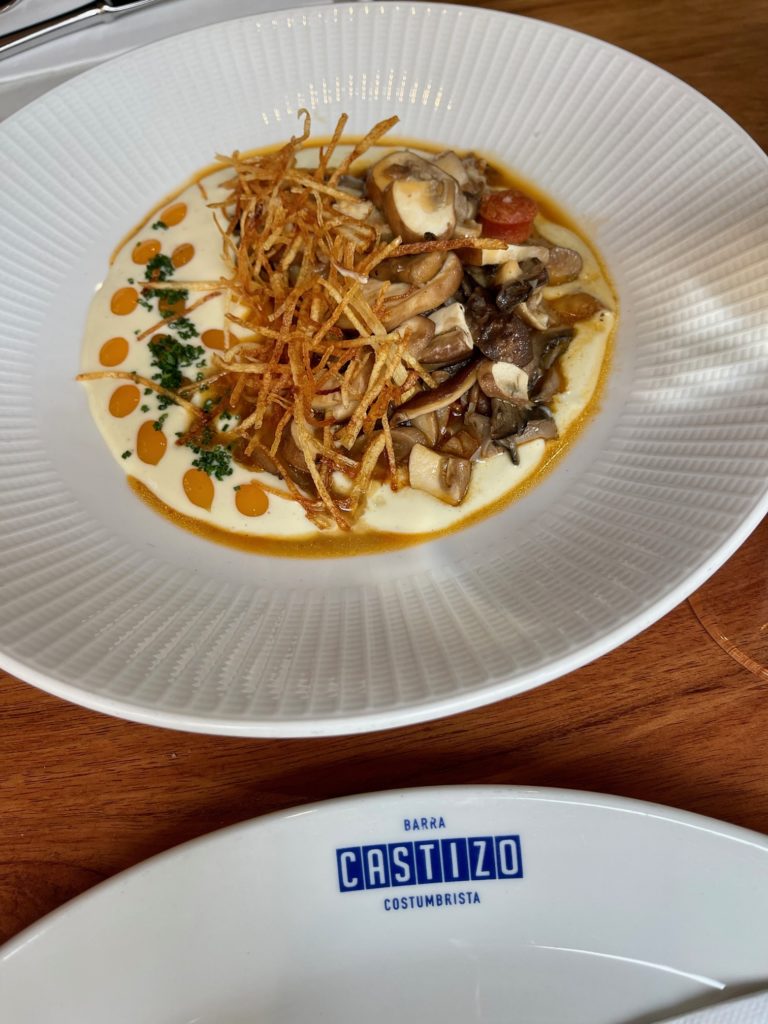 Here we tried memorable dishes, including Zamburiña scallops with chorizo, Chicharrones (pork belly rind) marinated in lime, low temperature cooked and then fried so super crispy on the outside and soft inside – as well as Seasonal mushrooms, Classic fried eggs and potatoes but with juicy prawns and Hake with roasted leeks, almonds and manzanilla sauce.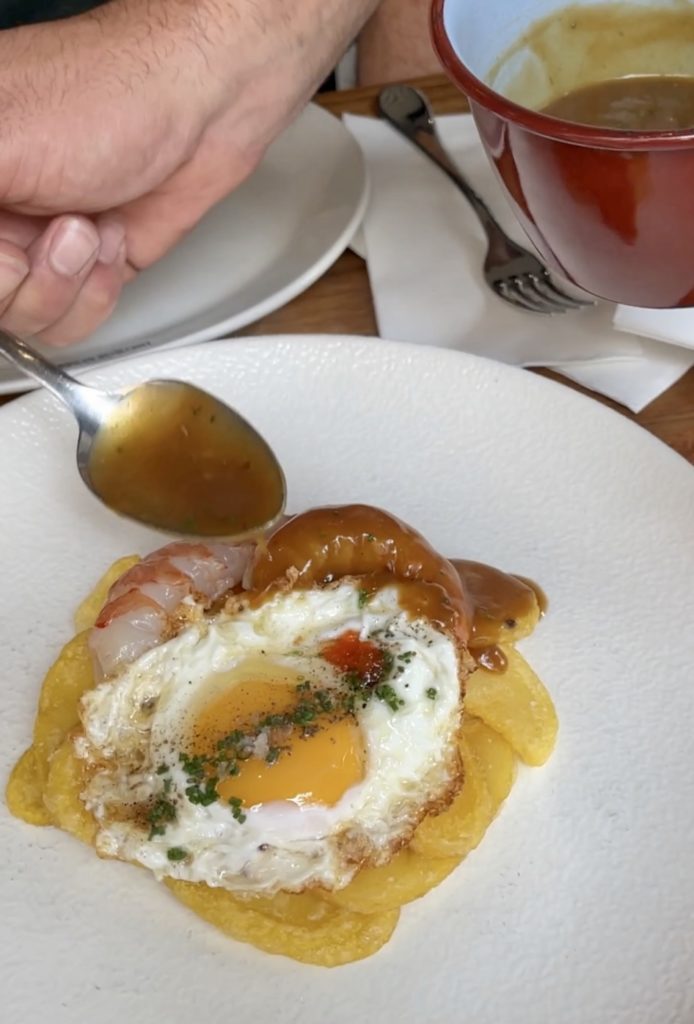 Castizo de Ovejas Negras Company / Calle Zaragoza, 6 / 41001, Sevilla. Tel +34 955 180 562
Casa Ozama
Decadent, exotic, sexy – Casa Ozama is something unique. A places for cocktails, music, fine dining – and fun, lots of fun.
Located in Seville's Porvenir neighbourhood, Casa Ozama is housed in a stunning, 2000m2 villa built in 1912,with extensive gardens of centuries old palm trees. A glamorous and eclectic, and at times whimsical, interior design immerses diners in a more golden age of indulgent fun and high quality gastronomy. The kitchen specialises in grilled dishes of meat, fish and vegetables, such as Red Almadraban tuna tataki, grilled artichoke hearts Caesar style, Ajoblanco (chilled white garlic soup with almonds) with salmon caviar, grapes and smoked sardines.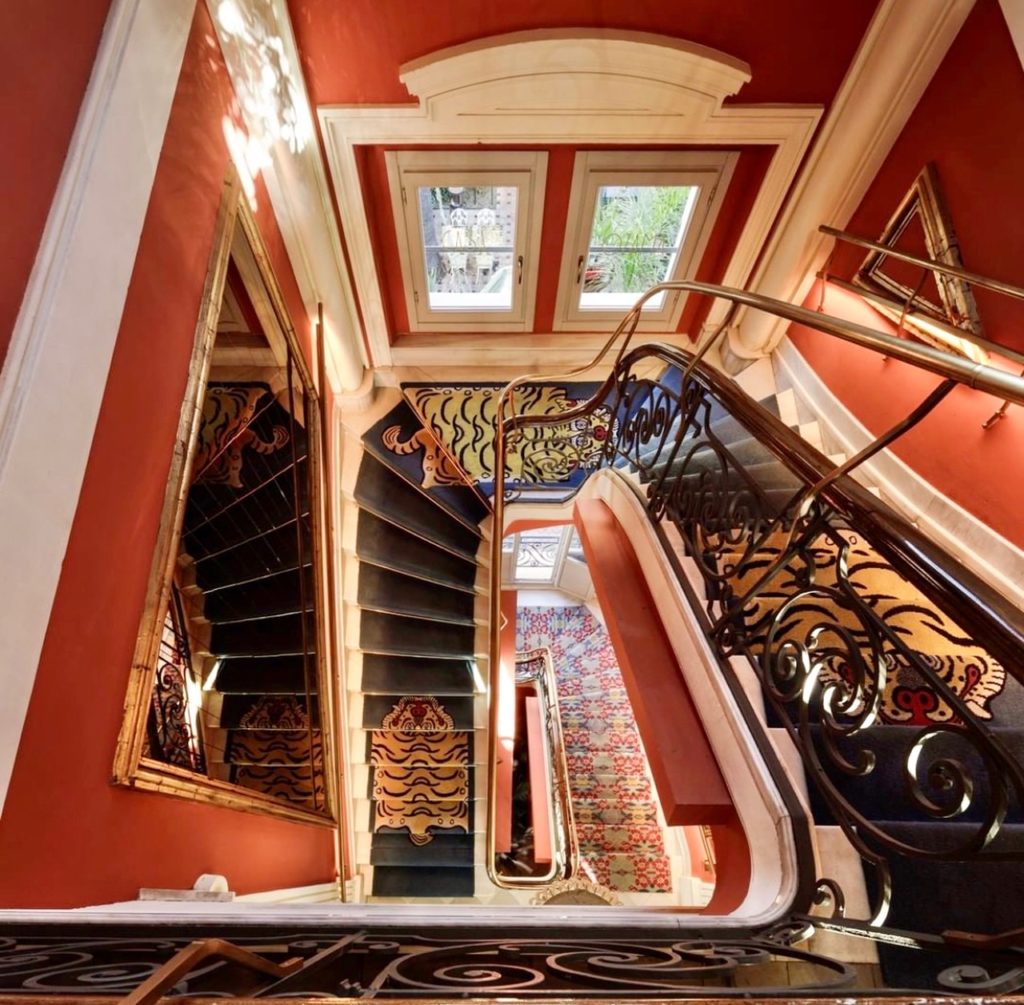 What makes this destination so exciting is the number of unique 'spaces' available in the gardens and terraces, as well as across two floors of the villa. Ranging from Haina, the most exclusive area of the restaurant, and perfect for cocktail parties to Tiburón, one of Seville's most exclusive bars, and Isabela, the cosiest bar area in the house, with views of Maria Luisa Park across the street, and Clandestino, a fun, private space for unique nights, although first you have to find it.
Casa Ozama, Avenida Borbolla, 57-59, cornering Calle Felipe II 41013, Seville Tel. +34 955 517 405
El Favorito
Newly opened in 2022, this classic style taberna in Arenal offers delicious traditional dishes and Andalusina tapas with all the style and flair of Ovejas Negras.
c/Joaquin Guichot 5 – Sevilla
Torres y Garcia
The theme is rustic cuisine with a modern twist. Offering a broad selection of meat and fish dishes, as well as pizzas baked in an authentic stone oven, its inclusion in the Michelin Guide speaks for itself.
c/ Harinas 2 – Seville Tel: +34 955 546 385
Barbarita
New modern city brasserie offering the perfect balance of contemporary and classic dishes.
Avd. Eduardo Dato 49 – Sevilla
Delacruz
Fabulous restaurant with terraces resplendent in bougainvillea and indoor spaces including a new lounge with elegant design using natural materials evocative of Andalucia. Menus by Federico Pappalepore and innovative cocktail menu.
c/ Camino Viejo 2, Tomares – Sevilla Tel: +34 955 235 194
Senor Cangrejo
A new restaurant that breaks the mould. Found in the old 'Mesón el Pulpo' in Arenal, the new and fresh dining experience is by chef Jesús León Delgado and sommelier Fátima Villanueva.
C/ Harinas 21 – Sevilla
Mammaracha
Mamaracha is an urban, avant-garde and modern space with an impressive interior of glass walls and an impressive vertical garden, as well as a menu of delicious tapas and grilled food cooked over quebracho coal.
c/ Hernando Colón 1 y 3 – Sevilla Tel: +34 955 123 911
La Chunga
Sitting close to the famous Puente de Triana, La Chunga is a friendly space, characterised by its local and informal feel. It serves delicious tapas, pita bread sandwiches and dishes from Spanish and world cuisine.
c/ Arjona 13 – Seville Tel: +34 955 180 844
Ovejas Negras Tapas
A three-minute walk from La Giralda, this unassuming looking tapas bar offers an exceptional menu of tapas where Asian and Spanish flavours are combined to create a wonderful fusion, as well as well-known international dishes served in tapas style.
c/ Hernando Colón 8 – Sevilla Tel: +34 955 123 811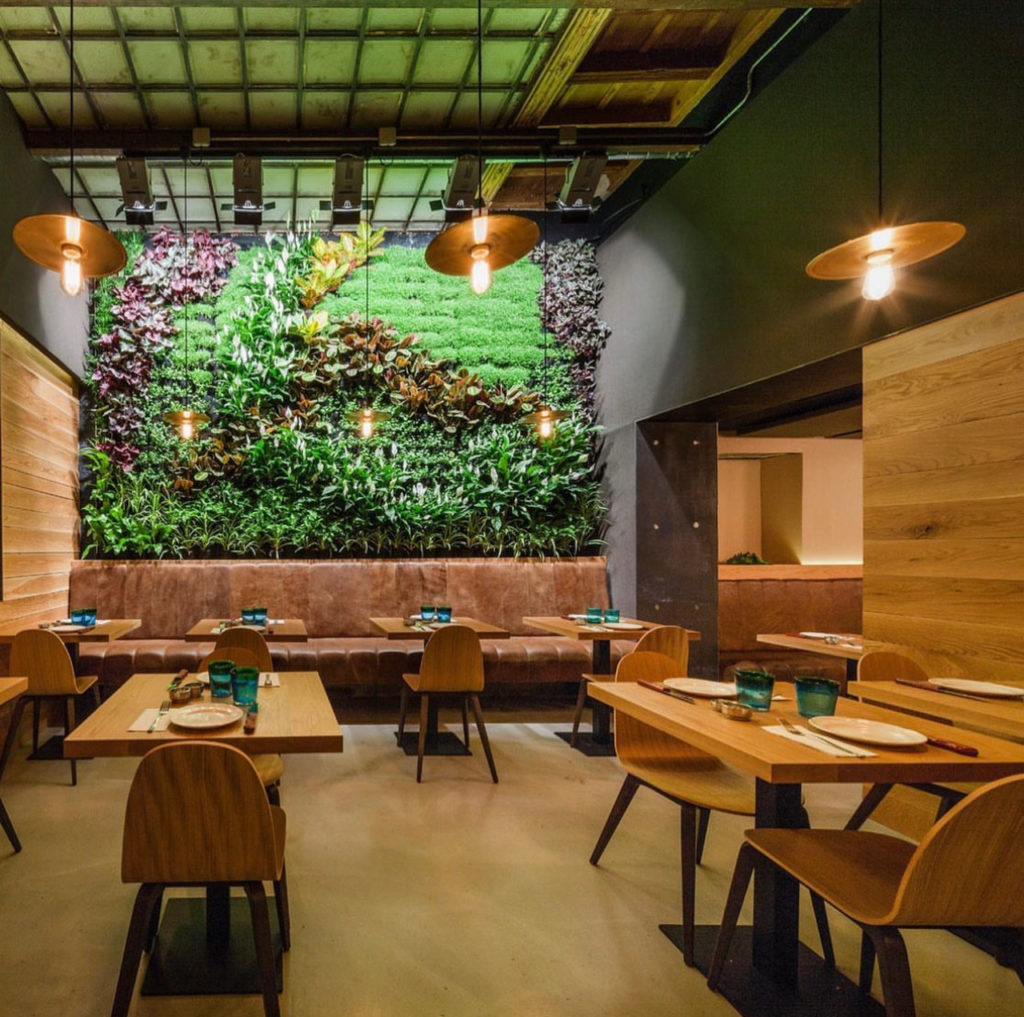 Filo
Creative sandwiches and take away snacks made from the freshest ingredients.
c/ Hernando Colón 1 – Sevilla
Quarantina gourmet food store
Quarantina Food is a new gourmet food store in Seville.
Full details: https://quarentenafood.com/
c/ Hernando Colón 14 – Sevilla
Casa Blanca rental apartments
Collection of charming 6 rental apartments in Casa Blanca Vejer, an historic building in the spectacular mountain village of Vejer de la Frontera, renowned for its scenery and gastronomy.
Full details: https://www.casablancavejer.es/
c/ Canalejas 8 -Vejer de la Frontera. Cádiz
Find Out More
Website: https://ovejasnegrascompany.com/