In continuing to honour its 20th anniversary year, Compass Box announces the release of Peat Monster Arcana this month, which is the result of a long-running experiment into the secrets and mysteries of oak and smoke.
Compass Box are Scotch 'whiskymakers' and for 20 years have been relentlessly focused on reinventing Scotch whisky, with every new blend designed to help make the world of whisky a more interesting place. They have collaborated with some of the world's most visionary bartenders and designers to really push the boundaries of what is possible. They have won more awards for innovation than any other producer in Scotland because of their continued commitment to experimenting.  They are always looking for sparks of creativity that will deliver something totally compelling, yet completely surprising. Whiskies that just must be experienced.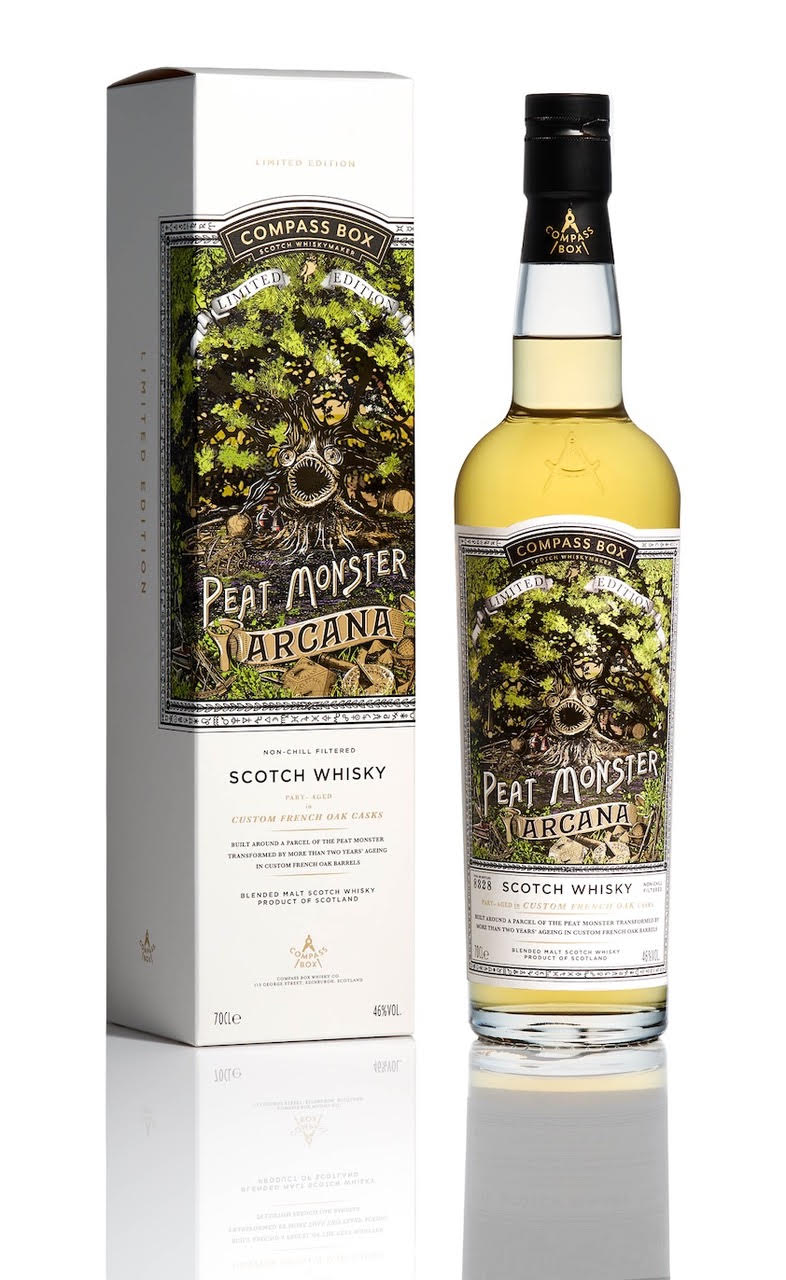 The Peat Monster Arcvana was created using a cask strength version of The Peat Monster which was then further matured in three French oak custom casks for more than two years which was then blended with malt whiskies from the Talisker, Miltonduff and Ardbeg Distilleries in order to complement the richly spicy and more subtly smoky profile that developed.
Available globally this month, Peat Monster Arcana joins limited edition releases Hedonism Felicitas and Rogues' Banquet to celebrate the anniversary.