Ruark, the pioneering British audio company with a legacy of crafting fine audio products, is poised to revolutionise the way we experience music with the launch of their latest innovation: the R410. This groundbreaking addition marks the debut of Ruark's eagerly anticipated 100 Series range. The R410 seamlessly blends timeless design with cutting-edge technology, presenting a leap forward in audio excellence for discerning music enthusiasts.
Embracing the Future of Music Listening
From vinyl records in the fifties to digital downloads in the noughties, the evolution of music consumption has been dynamic and transformative. Recognising this trend, Ruark introduces the R410 as a harmonious blend of legacy connectivity and modern streaming capabilities. While the system accommodates traditional devices like turntables and CD drives, its core focus is to unlock the potential of online music and radio services.
Central to the R410's performance is a potent processor that effortlessly handles high-quality audio files and streams. The R410 offers compatibility with renowned streaming platforms including Spotify Connect, Tidal Connect, Apple Airplay 2, and Chromecast built-in. Seamlessly integrating user commands from the RotoDial controller and smartphone apps, the processor interacts flawlessly with the unit's high-resolution colour display, designed in portrait orientation for intuitive navigation reminiscent of smartphone usage.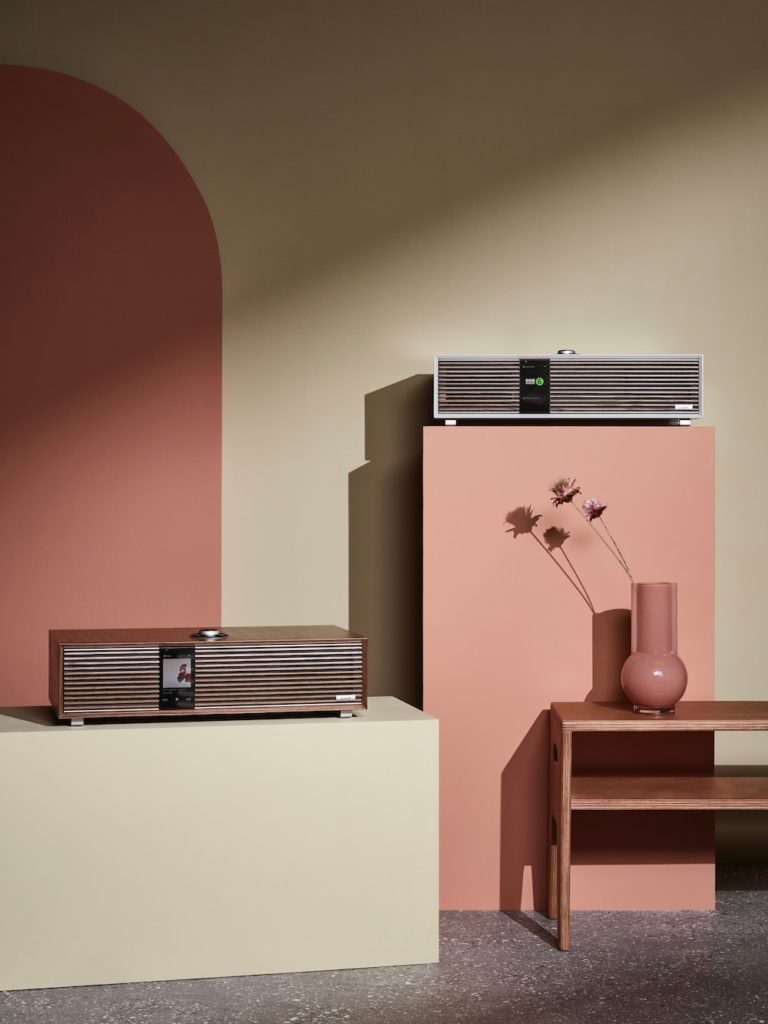 Aesthetic Excellence Redefined
Ruark's commitment to meticulous design shines through the R410's exquisite craftsmanship. With proportions perfected to create a striking visual impact, the R410 marries seventies-inspired aesthetics with contemporary sensibilities. The product is crafted using premium materials, evident in the hand-crafted grille, cabinet, and precision-formed components. Notably, Ruark introduces an eco-wood construction that emulates slow-growing hardwoods, offering both sustainability and consistent visual appeal.
The iconic RotoDial control system, a hallmark of Ruark products, takes a step forward in the R410 series. Its enhanced design enhances tactile engagement, and a complementary rechargeable remote ensures effortless control. Bluetooth connectivity eliminates the need for precise aiming, embodying both form and function seamlessly.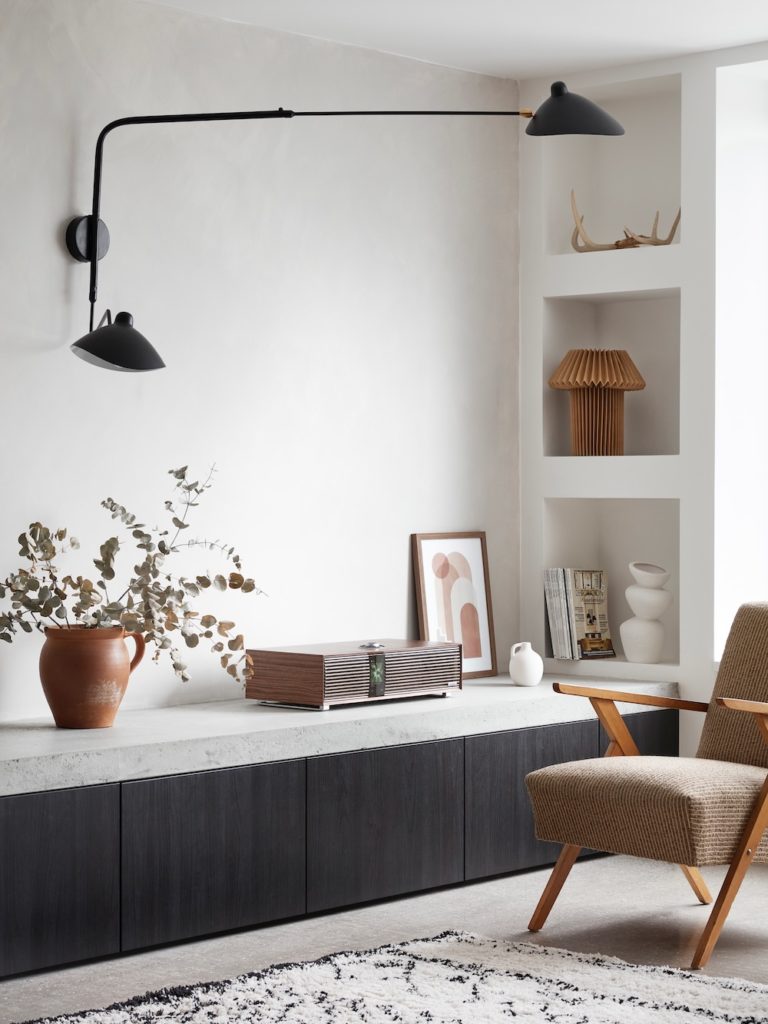 Sound Beyond Expectations
The R410, a harbinger of Ruark's 100 Series, surpasses auditory expectations. Meticulously engineered reflex enclosures within the cabinet provide optimal conditions for the brand-new NS+ bass mid-units, generating rich and controlled bass. This characteristic sound profile extends into the natural midrange, where custom 20mm tweeters from Ruark's acclaimed MR1 speakers take over, adding exquisite detail and ambience. The R410 also introduces new-generation digital amplifiers that offer high efficiency, ultra-low distortion, and a compact form factor, resulting in a leap in performance that caters to audiophiles and casual listeners alike.
A Vision Unveiled
Ruark's Managing Director, Alan O'Rourke, expresses his enthusiasm for the R410 and the 100 Series, stating, "Apart from the tweeter drivers taken from our award-winning MR1 speakers, absolutely everything about our 100 Series is new! Taking almost three years to create, we are truly excited as to what 100 Series offers and believe that it will open a new and exciting chapter for Ruark."
A Future of Musical Bliss
Ruark's R410 stands as a testament to the company's commitment to advancing the music-listening experience. With a perfect blend of aesthetic charm, cutting-edge technology, and unparalleled sound quality, the R410 is set to usher in a new era of audio innovation. The 100 Series promises to be a journey into the future of musical enjoyment, making the R410 an enticing prologue to the exciting chapters yet to be unveiled by Ruark.